With a greater emphasis on technological developments over the past few years, Canada has become the place for talented individuals to jumpstart and build their careers. Even I dream of this opportunity, and it's easy to see why.
The tech sector in Canada is undoubtedly flourishing, so I don't find it surprising to see various job opportunities in this country. Whether it be a software developer position or becoming a cloud computing specialist, there are numerous positions I can choose from.
BCTechJobs can make this dream of mine happen with the thousands of job openings posted on its platform. I will walk you through its features and how I used it to find a job in Canada. Read on to know more.
Get to Know BCTechJobs
What BCTechJobs Has to Offer
Excellent Resources for Applicants
How to Find Jobs Using BCTechJobs
Setting Up an Account Using the Platform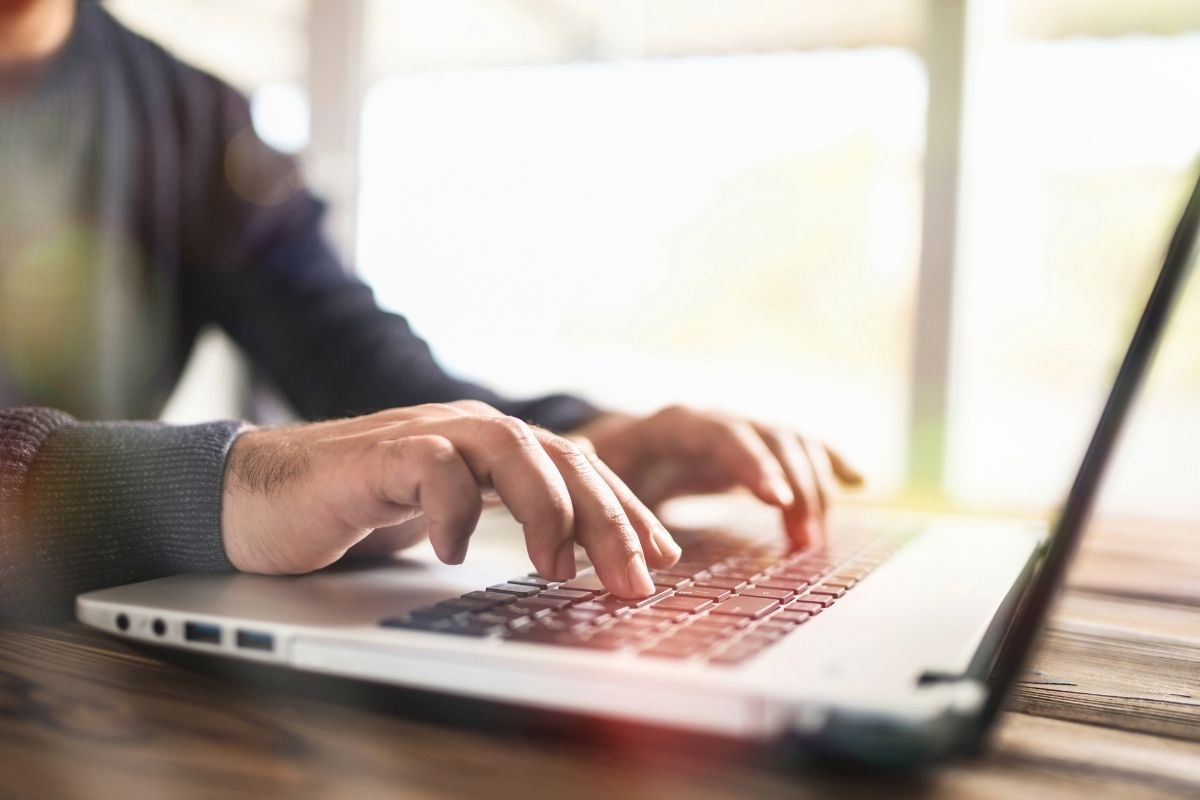 Get to Know BCTechJobs
BCTechJobs is a job board that provides applicants and individuals access to tech-based jobs in Canada. This job search platform connects applicants to prospective employers and companies who are on the lookout for the next big talent they can hire.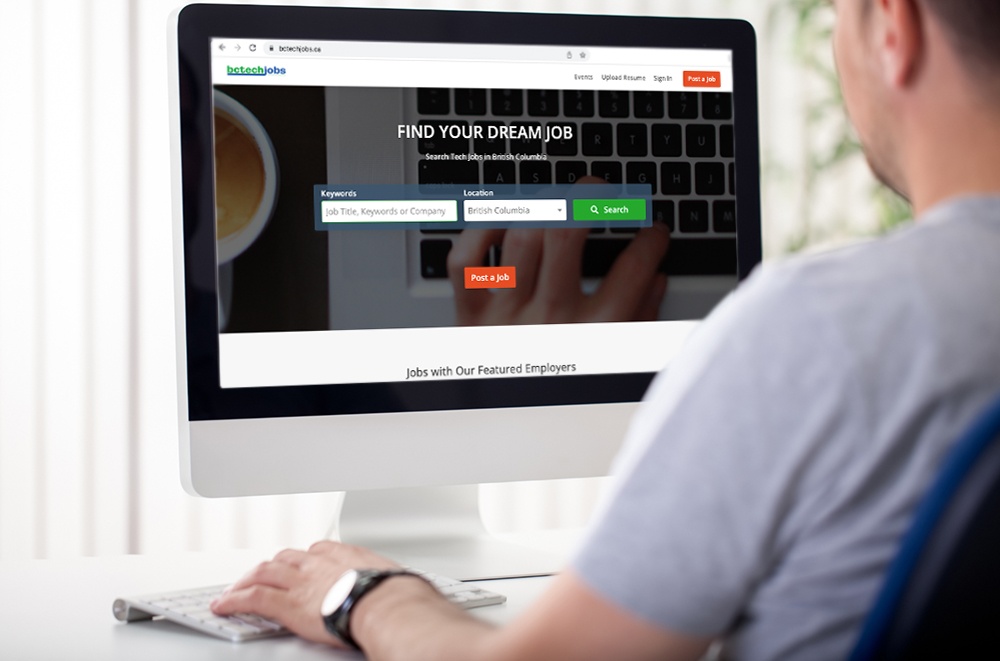 Founded by the BC Tech Association and made in partnership with BCJobs.ca, the platform is designed to provide applicants with a means to find their perfect tech job in Canada. Most of the postings on the site are concentrated within British Columbia and the cities within the province.
As of writing, there are 2,860 results of tech jobs and careers featured on the job search website. While this number may seem lower compared to other job boards, it's because it caters only to a particular region in Canada. Also, the company focuses on providing quality postings.
Renowned Companies and Employers
Speaking of quality postings, I must point out that the website has a dedicated section of featured employers. This allowed me to see the top prospective employers in the country and those that I can possibly work with.
From what I have seen, there are big names in their 'featured employers' section. These include Amazon Web Services, 7Geese, Columbia College, Fortinet, Razr, and SAP, to name a few.
What BCTechJobs Has to Offer
From the get-go, what I find great about BCTechJobs is that finding job postings is so easy. As a matter of fact, there are a number of ways I can go about this. From being able to type in a job title, keywords, or a company, to finding jobs by city or category, I am in control of how I want to proceed.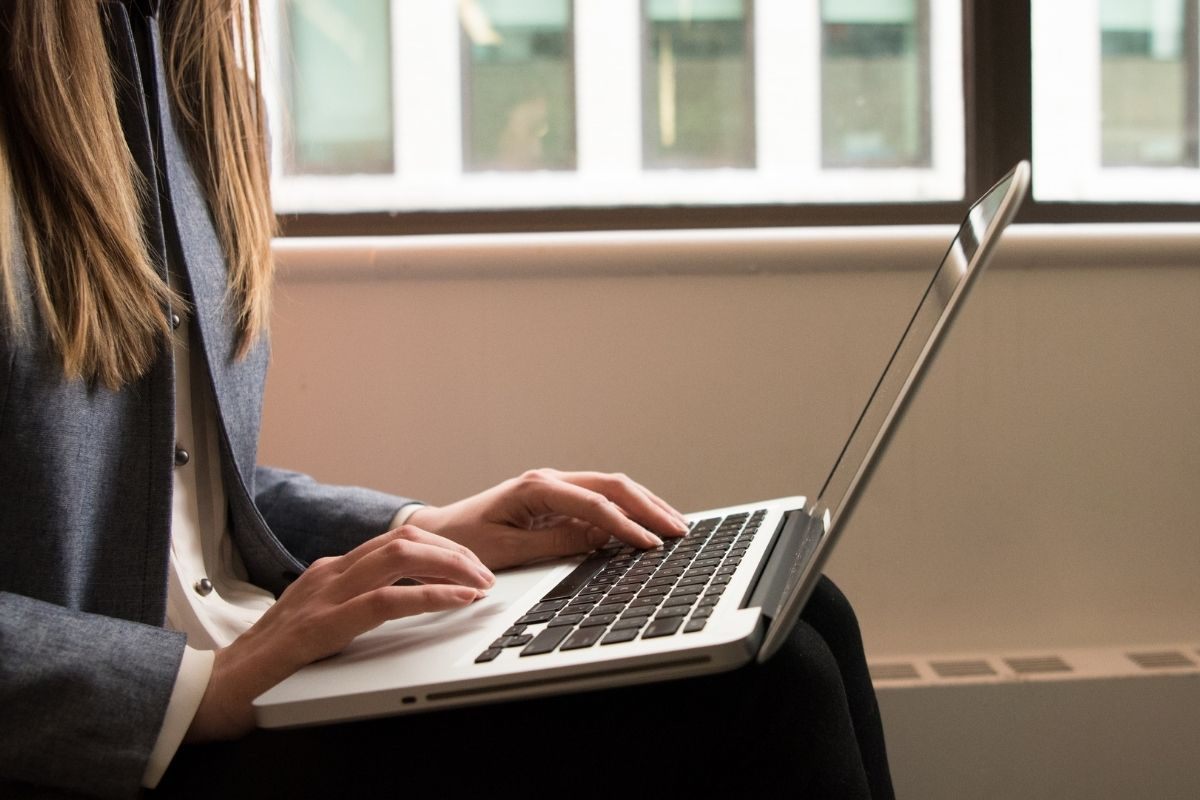 In line with this, I would even go as far as commending BCTechJobs in helping applicants who do not know where to start their career in tech. The platform has a 'Recommended Jobs' section that gives me an idea of what jobs are in demand or what niche I should go for within the sector.
Apart from these, I have noticed that BCTechJobs helps other aspiring applicants and me to become informed about the prospective job I am about to apply for. Furthermore, they ensure that a comprehensive description of the job and corresponding responsibilities are placed on each posting.
Another plus for job seekers is that the job search platform is free to use. I only needed to sign up, create a profile, and start searching for the right tech job.
Dedicated Space for Employers
As I have mentioned, BCTechJobs not only caters to applicants and candidates. It also addresses the needs of employers and companies looking for top talent to add to their roster.
I have discovered that employers can post a particular job valid for 60 days, and this is priced at $219.
For a more practical take, I believe that opting for the $339 per month package is a good deal, especially as it allows employers to post unlimited jobs and get resume access. A similar package can also be chosen for $3,499 for the whole year.
Excellent Resources for Applicants
Applying for tech jobs and other positions in the market can be quite daunting, which is why I appreciate that BCTechJobs equips me with various tools and resources. One of these methods is blog posts that tackle anything and everything about jobs.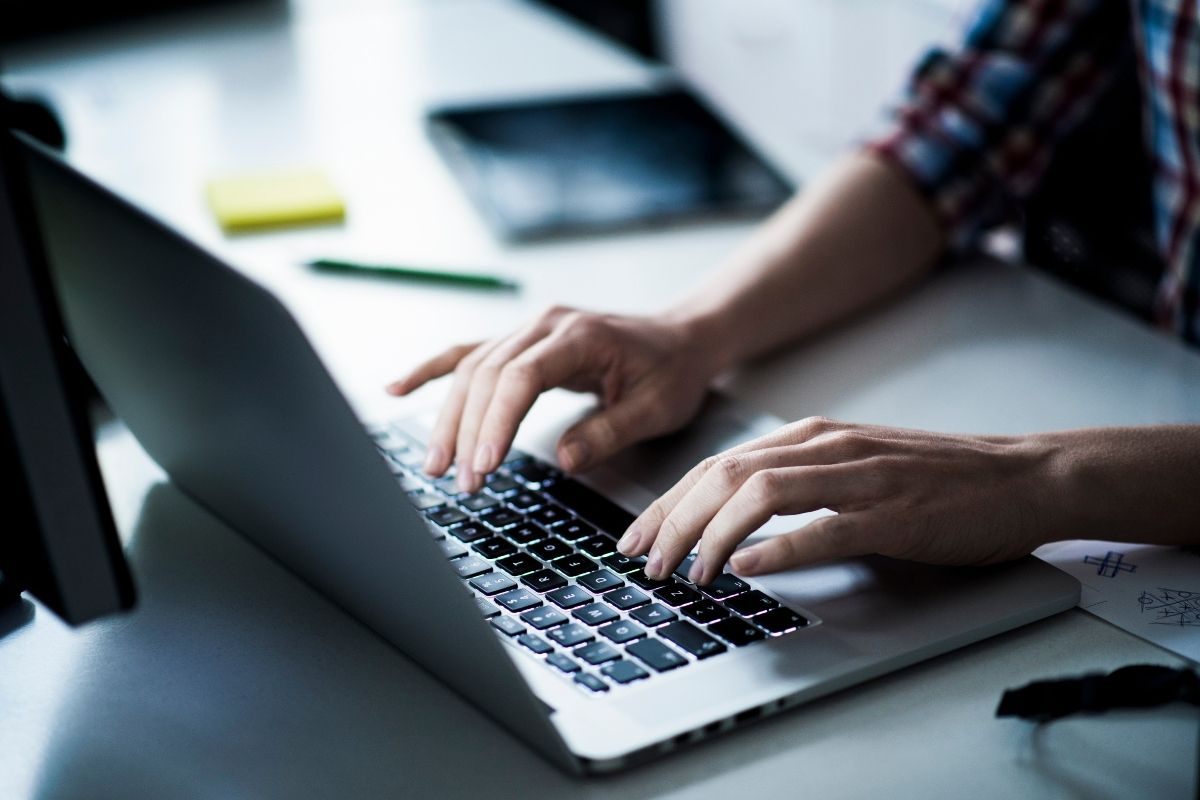 Some of the more recent blog posts I have read on the site touch on the importance of having a strong work culture, learning to overcome anxiety about a new job, writing a cover letter, and different ways to look for jobs in Canada.
These blog posts are posted on the BCTechJobs website, but they are also linked to BCJobs.ca as they have partnered with each other.
Podcasts to Learn More About the Industry
The partnership of BCTechJobs and BCJobs.ca doesn't stop there. BCTechJobs also ensures that I am in the loop about the latest happenings in the tech industry by giving me and other users access to its podcasts for free.
Its podcasts are available on the website as well as on Apple and Spotify, allowing me to listen to their discussions across a variety of platforms. The latest episode that tackles tech discussed the emerging tech role trends.
Some of the podcasts also highlight different tech companies and what they do for the industry, as well as how they navigate the changing times and work culture.
How to Find Jobs Using BCTechJobs
As I have said earlier, there are different ways to find jobs using BCTechJobs. The easiest and most straightforward approach is to simply type in a job title, relevant keywords, or the company I am planning to apply to and press on 'Search.' I can also type in locations within British Columbia.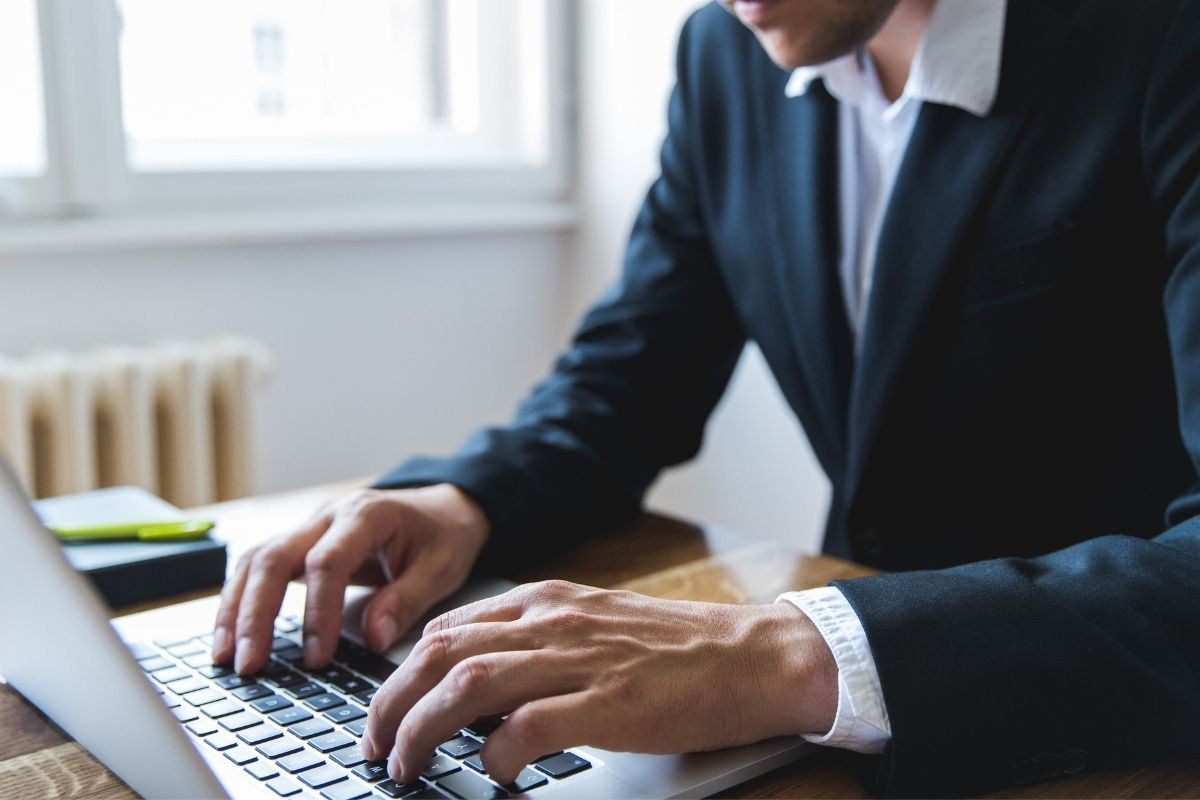 This particular approach will show the number of results available under the search criteria I have made. I can proceed by looking through any of the results available and see if any of those postings are what I like. Another way to go about finding tech jobs in Canada through this platform is to check out the jobs posted by the city.
All of the cities within British Columbia are listed, so I can just pick depending on the city I am in. Alternatively, I can also look through the employer directory provided by BCTechJobs to see if there are any job openings for a particular company that I like.
I can also choose jobs by type, such as a full-time position, a temp job, part-time work, or contract jobs. Browsing the job category is yet another way I can find jobs. The main tech categories on the job search platform include software and programming, information technology, engineering, science, telecommunications, and biotechnology.
Learning to Refine Searches
Knowing I can further refine my search gives me a sort of advantage, especially as I can narrow down my options to those that really fit my job criteria. There are, after all, a number of filter options provided on the website.
To narrow down my search, I can toggle or play around with the filters, such as the date the job was posted, the job type, and the keywords that are being searched for. I can even type in the location where I'm trying to find work.
Setting Up an Account Using the Platform
Finding a job using BCTechJobs is quite simple and straightforward, but I find that in order to maximize what the platform has to offer, signing up for an account is ideal. This way, I can upload my resume and make applications easier.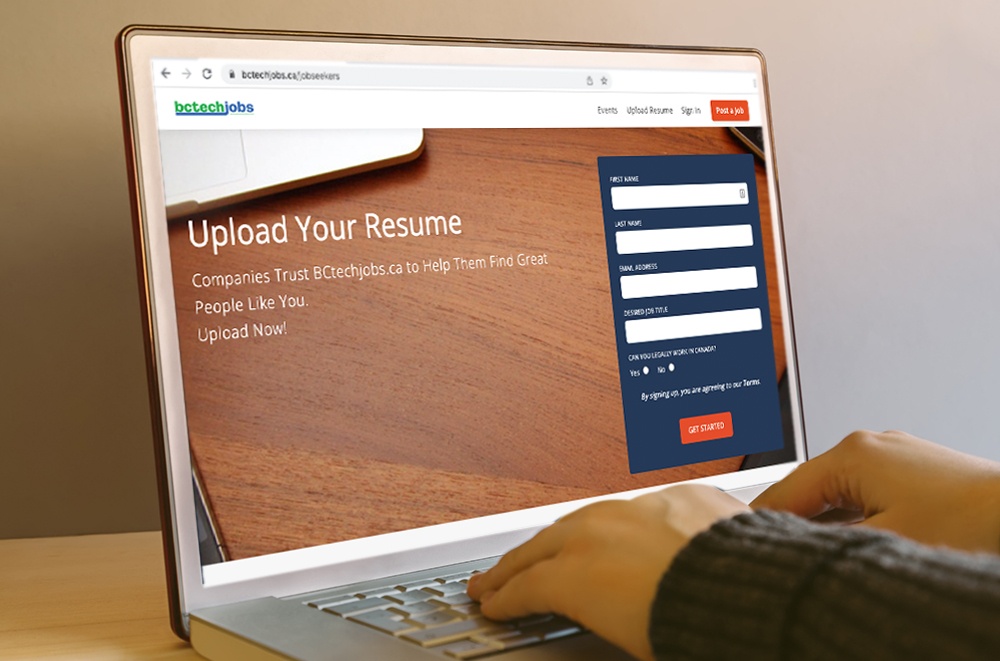 At the same time, setting up an account lets me keep track of the jobs I have applied to and makes my profile more accessible to employers and companies seeking new candidates as well.
To set up an account, all I need to do is put my name, email address, and desired job title. I also disclose whether or not I am legal to work in Canada. I then proceed to upload my resume and set up my profile.
Applying for a Job Using the Platform
Applications for a job posting on the BCTechJobs platform are quite different from other platforms in that tapping on the 'Apply Now' button will lead me directly to the careers page or job posting of the company itself.
To proceed with my application to my desired company and job position, I would simply need to follow the instructions provided by the company. Depending on the employer, I may be asked to create my account on their page, to provide my email address and resume, and more.
Final Thoughts
I believe that BCTechJobs is a great way to successfully permeate the tech landscape in British Columbia. With this reliable job search platform, I can start my job-hunting journey and find a company that I would want to work for in Canada in no time. BCTechJobs facilitates the daunting process of job searching and allows people like me to find their dream job.
References
employer directory – Jobs by Tech Company in BC | BCtechjobs.ca
BCTechJobs – BCtechjobs.ca