As a developer, I feel very lucky to be a developer with X-Team.
X-Team brings together developers from all over the world to work together in teams, or individually, for businesses in need of a strong development team. The long-term projects are ideal for both the developers involved and the companies that turn to X-Team to help them.
If you're a developer and you're looking to join a company that has incredibly innovative perks along with bountiful work opportunities, then I can't wait to tell you about X-Team. Read on!
Bring Incredible Impact to Companies through Development Teams
Improve Your Chances of Being an X-Teamer
What X-Team Teams Do
Beloved by Past and Current Employees
Get Energized with the Seasons and Events
Explore the World with X-Outposts and Other Perks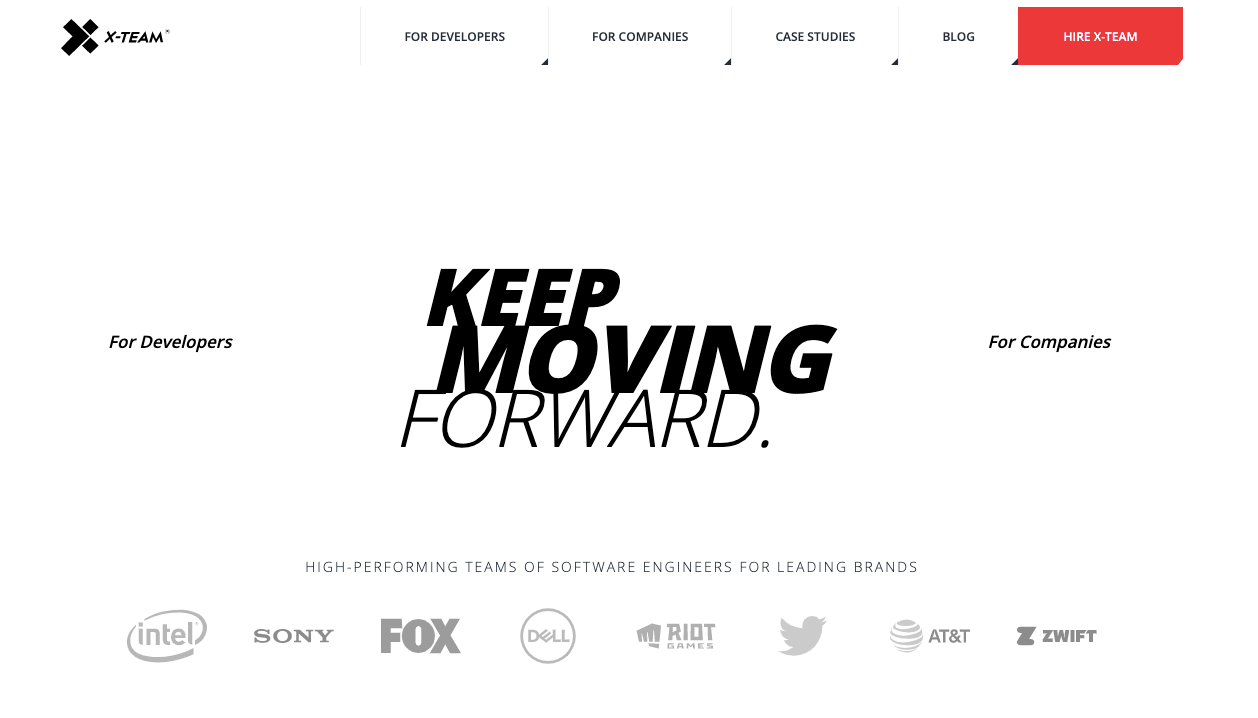 Bring Incredible Impact to Companies through Development Teams
X-Team is a privately held IT company headquartered in Melbourne, Australia and has been thoroughly investing in the global developer community since 2006. They hire trained and qualified developers from around the world to work as a team in helping companies scale their development workforce.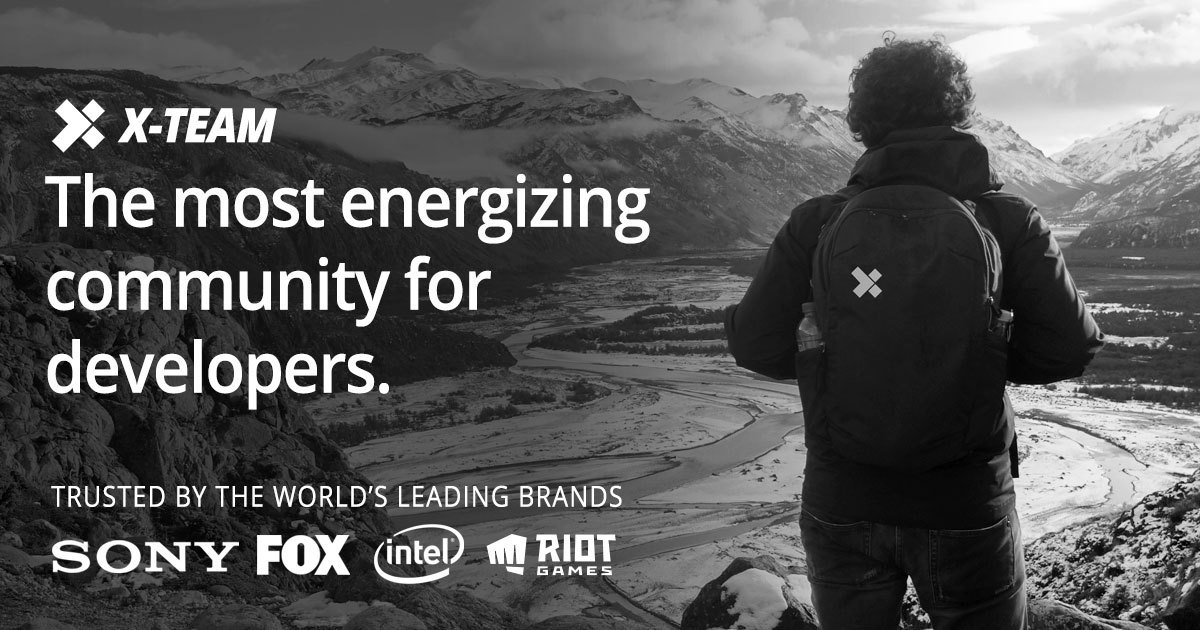 With the help of these developers, X-Team has provided assistance and resources to some of the top leading brands, which include FOX, Riot Games, Intel, Discovery Channel, Pantheon, Twitter, Sony, Kaplan, and Beachbody.
They also provide their developer community with ongoing development opportunities to help them realize and unlock their full potential. Whether these developers are hired as a part of a team or as an individual, they get equal attention from the experts of X-Team.
Better yet, if I become a part of the developers of X-Team, I can track my progress in a community app and will be provided with a personal coach who will not only guide me in my journey but will also fund my learning.
The Unique Mantra of X-Team
X-Team believes that working remotely results in work-life balance, productivity, and satisfaction. They provide a work environment that is filled to the brim with exciting technologies, multiple languages, appropriate work ethic, and unique opportunities.
They also believe that rather than relying on different locations, it's better to focus entirely on remote developers and hone their skills to bring the companies a set of the best workforce.
This way, the companies can take advantage of a group of experts who are trained together in some of the best techniques. Furthermore, X-Team fosters a "futuristic" workforce that is developer-centric and is always motivated to move forward.
Improve Your Chances of Being an X-Teamer
X-Team receives thousands of applications every day, so I need to make sure that my application stands out. Here are some tips that I adhere to, and that I recommend you follow as well.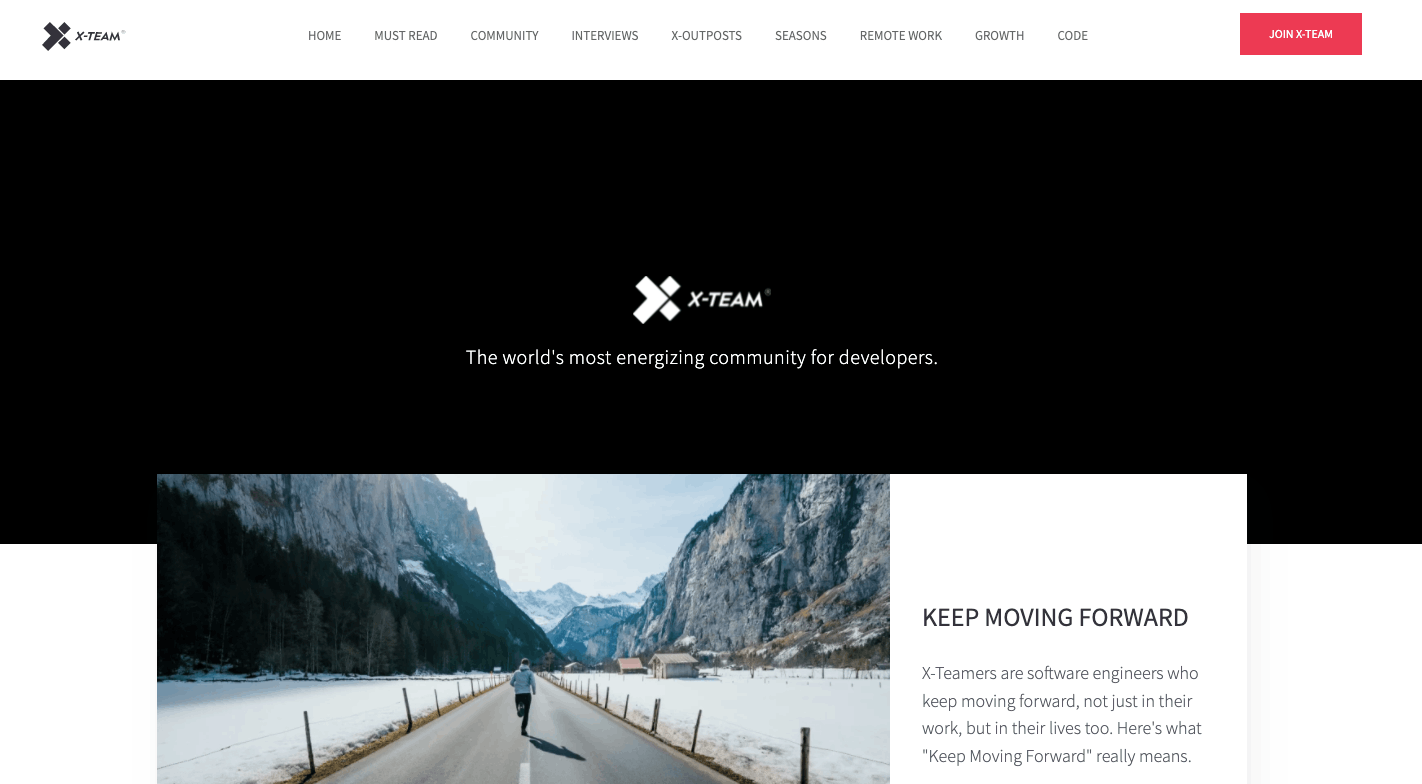 Firstly, include your best work samples that speak of your role and caliber in your previous teams. Your collaboration as a part of a team should really stand out and will act as a testament to your talent.
Show off all the industry domain knowledge that you might have gained from your previous jobs but avoid coming off as smug. Prove to them that you are a responsible individual who is capable of handling challenging tasks.
X-Team is selective in the people they hire, seeking people who are driven and curious, with a progressive and energizing mindset. When people who share this mindset join the team, X-Team will take care to guide them into the most inspiring and fruitful direction.
Try Your Hands at the Learning Process
X-Team also believes in training their individuals in the fields that they are interested in. So when you design your application, remember to mention the technologies that you're interested in learning.
For example, I am really fascinated to learn Java, so I mention it in my application so that X-Team can help shape me according to my skill goals.
Lastly, it's my duty to assure the members of the X-Team that I am capable of handling a remote job and will be able to suffice without immediate assistance or guidance
What X-Team Teams Do
Big companies like Intel and Sony can't survive with short-term workers who need to be replaced every other month.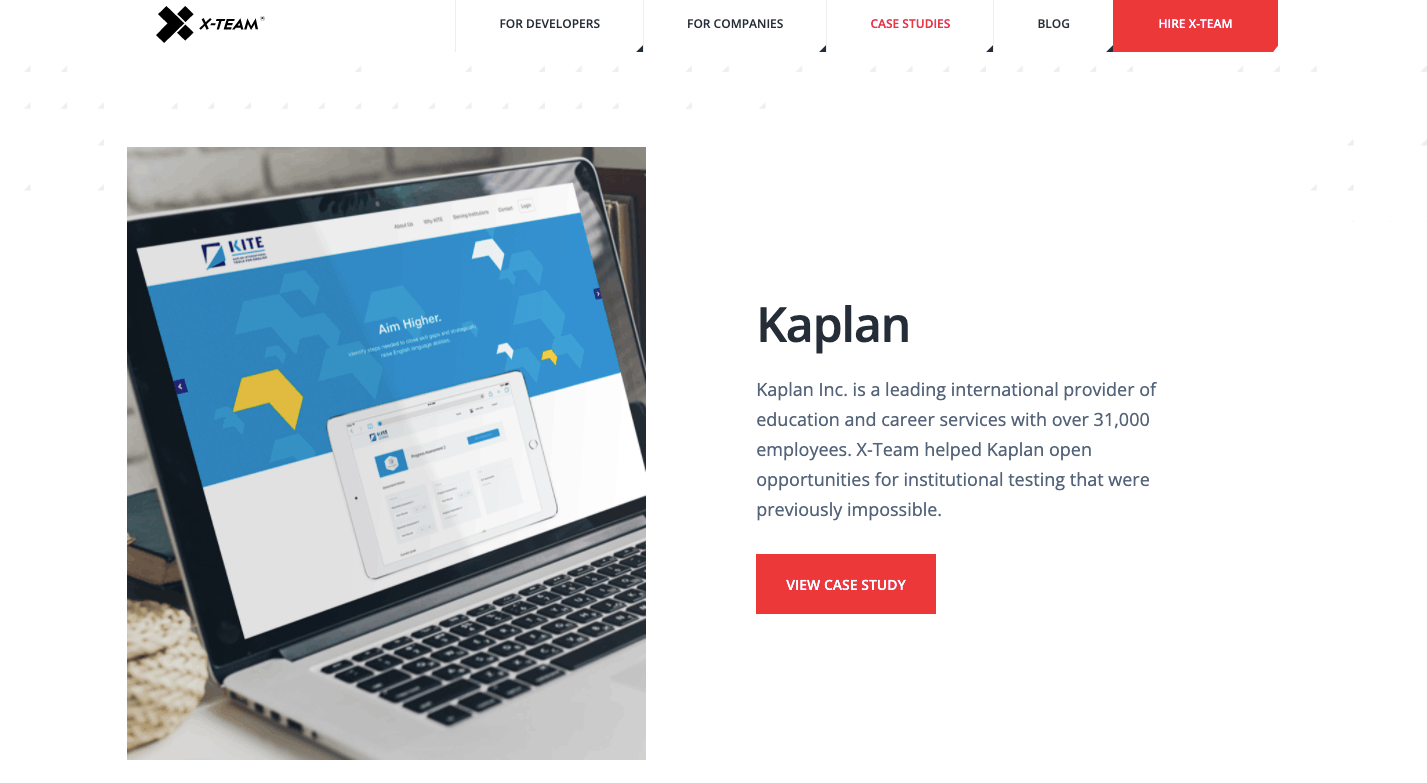 What they need is a workforce that they can depend on for long-term projects and commitments. X-Team is that long-term solution, mainly for all the modern engineering departments.
X-Team helps companies grow and prosper their business by providing them with 24/7 development coverage.
X-Team has been providing on-demand, scalable, and professional working teams for the past 15 years. These teams consist of over 100 engineers from over 55 countries.
Get Timely Payments and Explore Various Posts
To ensure I'm paid on a regular basis, X-Team carries out timely payments every two weeks via wire transfer directly to my bank.
High-performing developers also get paid full-time when they're between projects.
Beloved by Past and Current Employees
According to the company rating website, Glassdoor, X-Team is a beloved company by former and current employees alike.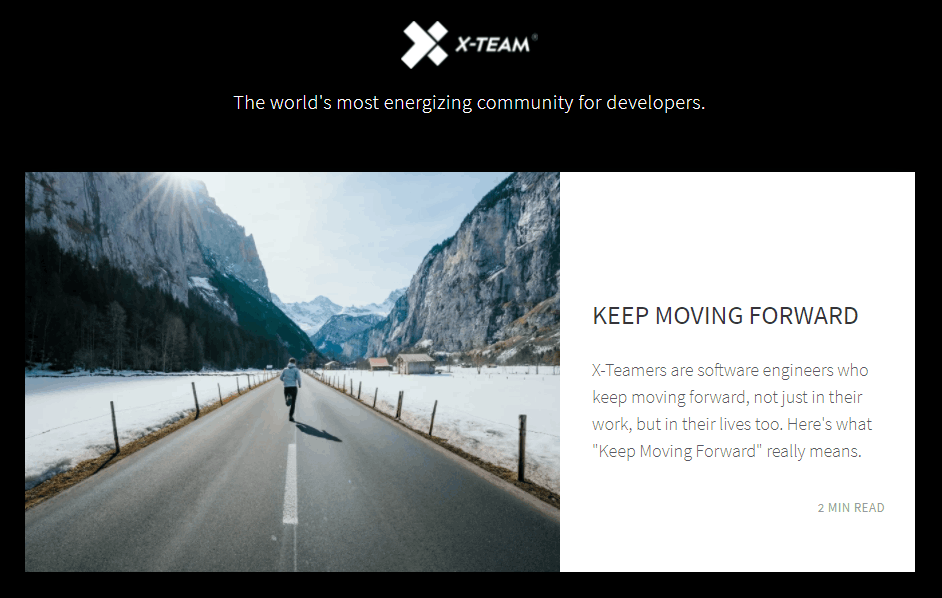 These employees mention the caring and supportive nature as a key high point of their employment there, and many mention that they haven't found a downside whatsoever.
X-Team uses some extremely effective methods to keep morale high amongst their community of developers, and provide incentives to stay connected to their teams.
These include the innovative experiences they offer, their motivating rewards systems of cash and collectibles, and the many global events they conduct which further accelerates the sociability and growth process of their employees.
Innovative and Unique Work Culture
In addition, their adventurous X-Outposts give me a chance to get out of my remote work location.
They also offer the X-Teamers exclusive collectibles and an opportunity to engage in charitable work.
These activities align to ensure that I – as their employee – do not regret joining their team in the least. Let's look at all these in detail.
Get Energized with the Seasons and Events
The X-Team organizes themselves in three-month Seasons. Each of these seasons is customized to ensure that I spend time having fun and getting inspired as an X-Teamer.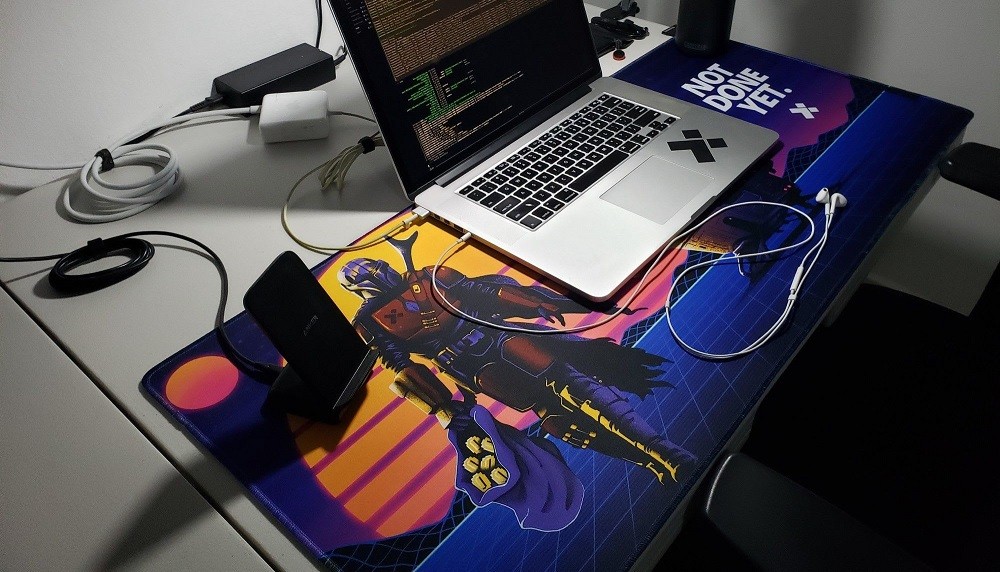 They offer unique bounties which I have to complete. When I do so, I'll be rewarded with coins which I can then use to either donate to charity or to order X-Team swag in the Vault.
Furthermore, X-Team organizes fun events throughout the year, in addition to their weekly Slack events. They give awards to their X-Teamers in Town Hall, hold a 12-day rally at the beginning of December for charities, and they organize a massive Christmas Party to finish off the year with grandeur.
In 2019, they conducted an X-Summit in a castle in Poland, where they played paintball, connected with one another, and explored the castle. It also included activities like ax throwing, horseshoe pitching, and archery.
Using the Vault
The last perk is called Vault where I can order unique experiences and collectibles, and can even donate to charity.
I can order these items with the coins that I will earn by completing bounties during the company's Seasons time periods. Seasons are a period of a few months which contain events and activities to energize and inspire their developers.
These collectibles always align with the theme of the current Season and they even ship worldwide. You can buy clothing, housewares, journals, and more. Experiences include escape rooms, beer festivals, Airbnb-sponsored classes, and more.
Explore the World with X-Outposts and Other Perks
X-Team gives me an opportunity to make connections and work alongside other X-Teamers as a digital nomad through its marvelous X-Outposts.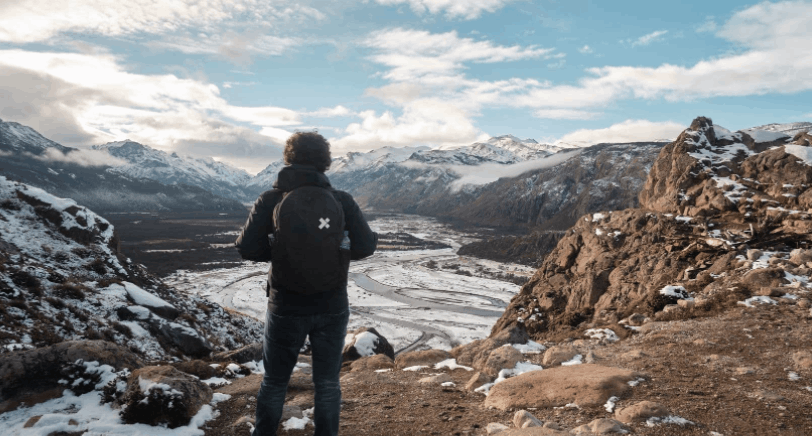 With X-Outposts, X-Teamers travel to a hackerhouse located in an exotic location and work there for a few weeks. While there, they also get to experience local food, activities, and connect with their fellow team members.
These exciting opportunities to travel while working and building relationships with other X-Teamers is a huge perk of working with X-Team.
Some of the exciting X-Outpost locations have included Bali, Austria, Colombia, Argentina, Costa Rica, and Japan.
The Unleash+ Budget for Personal Growth
Additionally, X-Team will also assist me financially by providing me with $2,500 a year from the moment I join as a developer.
I can spend this money to fulfill any of my desires or needs, from a new piece of computer hardware to a gym membership. This money can also be used towards upskilling and paying for courses or programs to help me thrive as a developer.
This Unleash+ budget is their way of showing that they care about their employees. The budget allows them to nurture their developers lifestyles by contributing financially to their well-being and keeping them inspired in their work.
In a Nutshell
Through its team of well-equipped and talented developers, X-Team helps companies reach their maximum success, and care a lot about their team along the way.
They provide access to a healthy and productive work environment regardless of where their employees live. X-Team understands the value of having appreciated and nurtured employees who are inspired.