Developers and tech professionals know about Honeypot because it is a popular platform for finding a job in Europe.
As a developer, I used the Honeypot platform to look for a new job in the major cities of Germany, Austria, and the Netherlands. Honeypot is unique because the companies are the ones applying to the candidates.
Discover how Honeypot helps developers land a job by creating a profile on the platform.
Learning about Honeypot
Signing up on Honeypot
Crafting My CV on Honeypot
Answering Practical Questions for My CV
Listing Down My Skills
Being a Candidate on Honeypot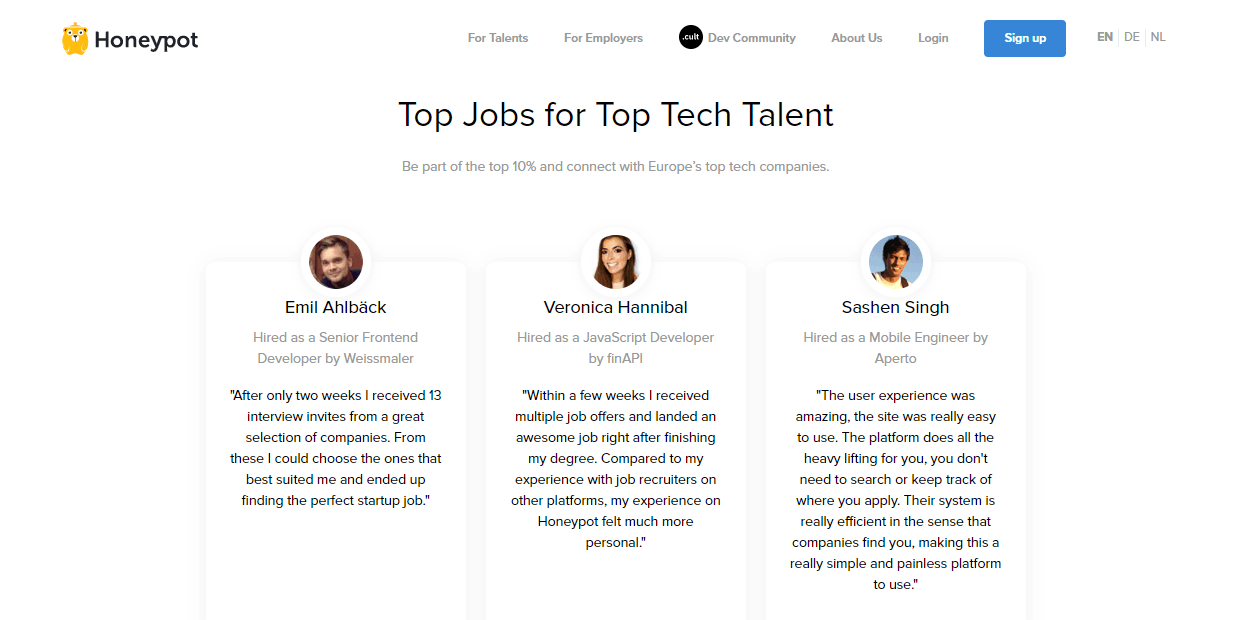 Learning about Honeypot
Honeypot aims to help developers to get jobs. It is a Europe-centric platform launched in October 2015 that aids developers, DevOps engineers, data scientists, data engineers, engineering leaders, and machine learning engineers.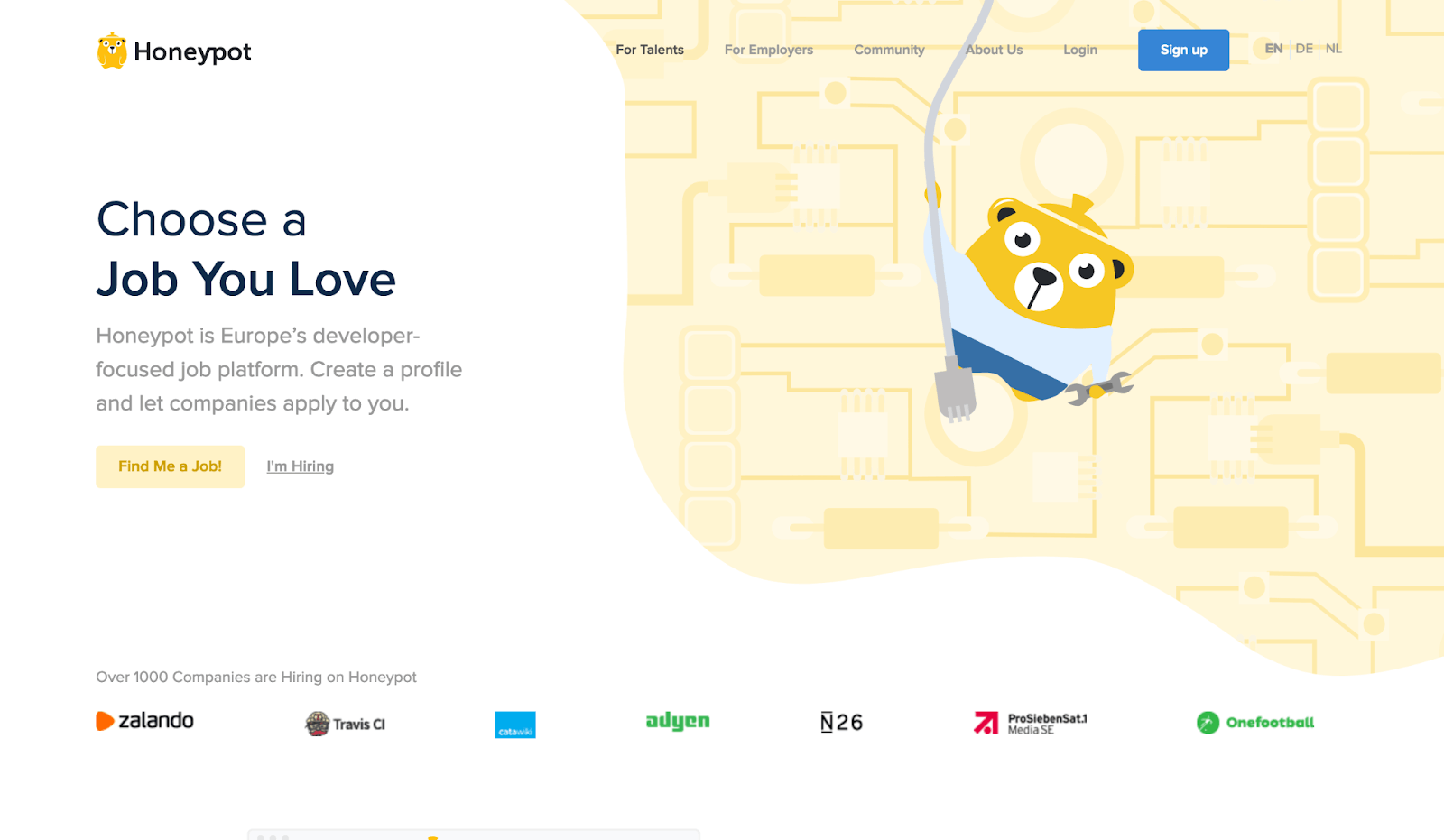 On Honeypot, I felt special and recognized as a developer because the companies were the ones seeking me. It is grounded in Honeypot's belief that developers and tech professionals should have the power to choose a job we love.
At present, Honeypot is Europe's leading platform focused on developer jobs. It serves developers mainly in Germany and the Netherlands, as Honeypot has offices in those countries. It also has an office in Vienna, Austria.
Honeypot values the curiosity, ambition, and creativity of its members. It has a member-friendly work culture with team offsites and events to hone and recognize the members' potential and skills.
Exploring the Honeypot Home Page
I like the Honeypot site because of its simple yet visually-appealing user interface. Its homepage offers tabs for talent, employers, and the dev community.
When I scrolled down, the platform provided a step-by-step process on how I can sign up on Honeypot.
The homepage also features testimonies of successful professionals who were hired through Honeypot.
Signing Up on Honeypot
Since Honeypot values its talent, it makes it easy to sign up on the platform. Honeypot boasts a simple and quick registration process with four easy steps to accomplish.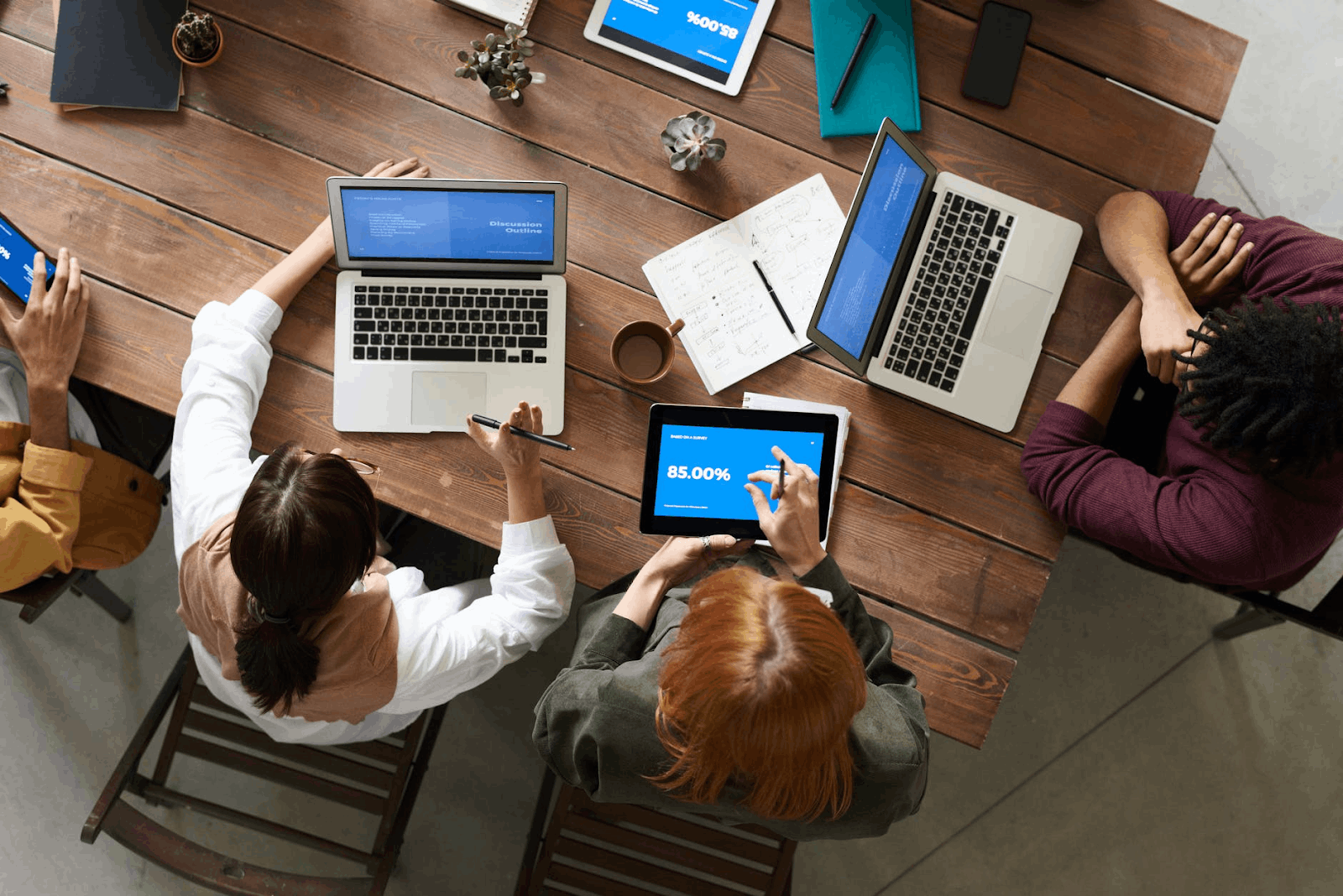 The first step is to create a profile on Honeypot. As a developer, I signed up as a "Talent" on the platform so that the companies would apply directly to me.
I provided my complete name and email address and registered a password. However, the other way to sign up is to link the account I have on LinkedIn, GitHub, or Xing.
Then, Honeypot asked me to read its Privacy Policy and Terms and Conditions. After agreeing, I clicked the "Create an Account" button so that Honeypot would process my registration.
Providing My Curriculum Vitae
After a successful signup process, I must then fill in my professional information through my curriculum vitae (CV). I must have a CV on my profile because the companies will check and assess my credentials, qualifications, and skill set through the CV.
Honeypot offers a few options to upload a CV. The first one is to upload my readily available CV. The platform only supports PDF and DOCX format with a maximum file size limit of 20MB.
Developers who do not have a CV yet can upload their individual LinkedIn profiles. Honeypot automatically collects the information from LinkedIn. The third option is to manually input the CV information onto the Honeypot platform.
Crafting My CV on Honeypot
I can create a new CV just for the Honeypot platform by clicking on the "Continue manually" button. This will display prompts of several additional questions like my current location and where they can see my work.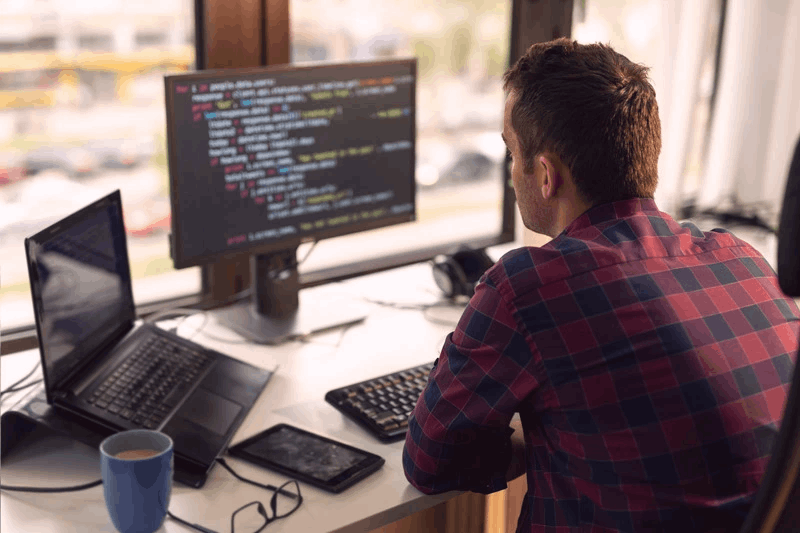 Honeypot asked for the city I currently reside in, as well as my profile, username, or link to the following platforms: LinkedIn, GitHub, Xing, and StackOverflow. After providing the information, I clicked the "Save and Next" button.
Honeypot then asked what brought me to Honeypot, whether I am actively looking for a job, I am open to an interesting offer, or I am just curious.
Lastly, Honeypot let me select a maximum of five roles that describe what I was looking for in the position I wanted. The platform asked that I choose carefully because these roles will help employers discover my profile.
Choosing My Ideal Roles
To select the roles I want, Honeypot provides specific roles in categories like software engineering, infrastructure, leadership, and data. The infrastructure category offers only one role, which is DevOps engineer. Engineering manager and tech lead roles are under the leadership category.
The data category offers roles for data engineers, data scientists, and machine learning engineering. Software engineering contains five roles, including front-end engineer, back-end engineer, full-stack engineer, mobile engineer, and embedded engineer.
Lastly, the platform asked me to provide the number of years of professional experience for the roles I selected.
Answering Practical Questions for My CV
Given that the CV will play a vital role in landing a job through Honeypot, the platform requests practical questions to complete my profile. I indicated the type of employment I was looking for, whether full-time/permanent, part-time, contract/freelance, or internship.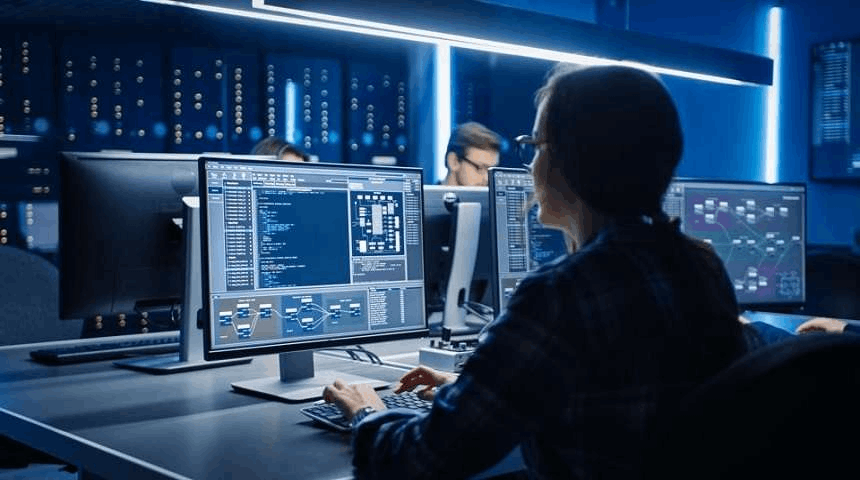 Then, Honeypot asked me to select the city where I would like to work. It lists cities such as Berlin, Munich, Cologne-Bonn, Stuttgart Hamburg, Frankfurt, Amsterdam, Vienna, Salzburg, and Zurich.
I can also choose the Remote option if I intend to look for a job with a remote setup. Moreover, I indicated when I can start from the options of right away, upon completing my notice period, or after a specific date.
In addition, the site asked whether I have citizenship in any of the countries in the EU/EEA/Switzerland. Non-citizens must have a work permit to work in the EU, so they must apply for a visa.
Providing Work Experience and Educational Background
Like the regular CV, I must provide the number of years of my professional experience through a slide bar. Then, I can add specific details of my professional experience by listing examples of my prior employment.
I can provide the company, position, start and end date, and a brief description of what I did in the company. I can also add a tech stack to prove what I accomplished.
Aside from the work experience, I am also asked to add my educational background, including universities and schools I attended and any degrees, diplomas, or certificates I received.
Listing My Skills
Companies also check my skill set to assess whether I am qualified for the open position. Thus, Honeypot recommended that I specify all the applicable skills I have, including development frameworks I know and languages I speak.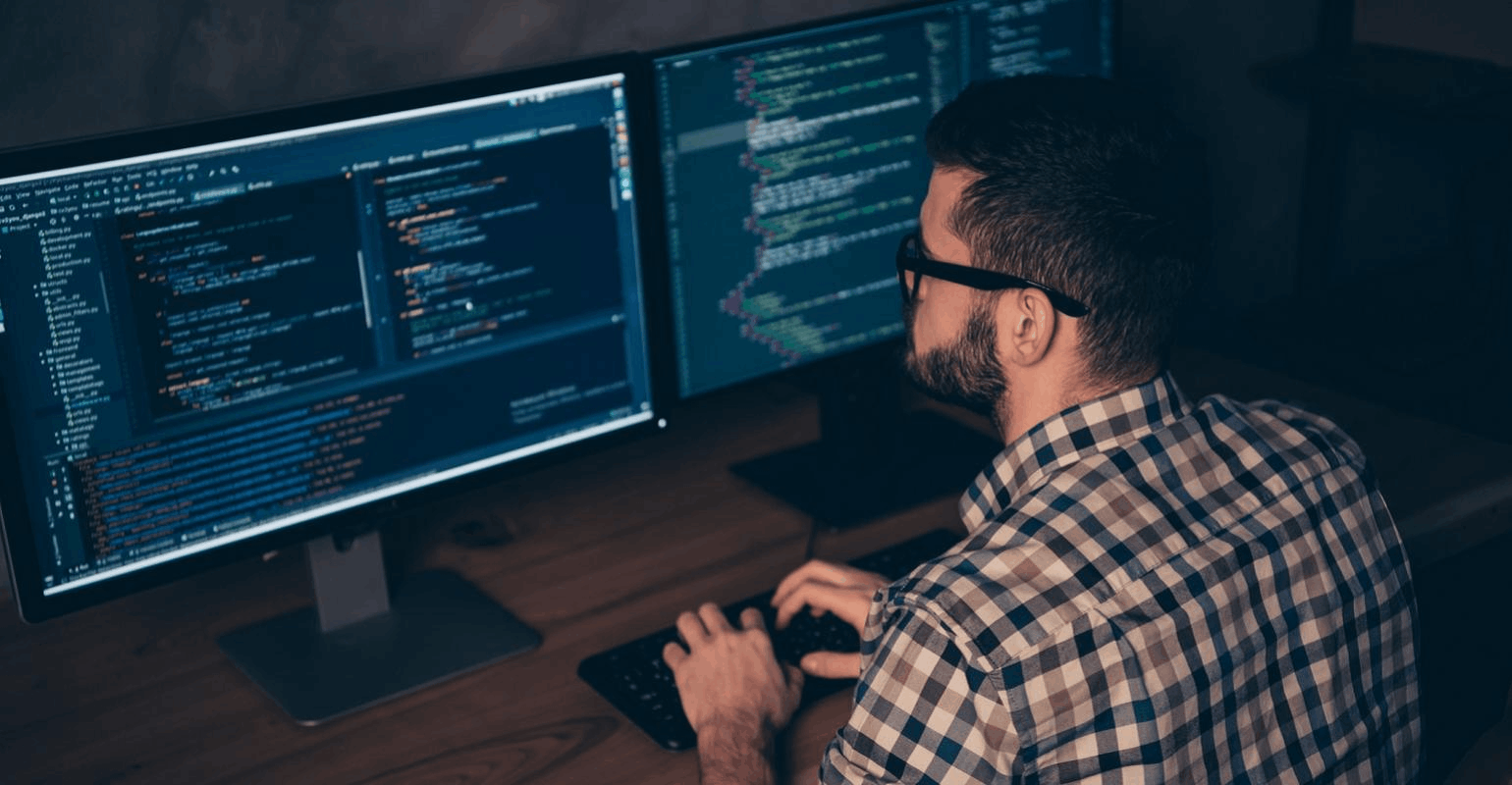 Honeypot asked me to select the language I speak and indicate whether my level is basic, conversational, working proficiency, fluent, or native.
It is also important to indicate all the frameworks I am currently using so that companies will have an idea of the skills I have. I can add entries such as Git, Agile, CI, TDD, and many more.
Indicating My Ideal Salary
The last question that Honeypot wanted me to answer to complete the CV on my profile is about the salary. The site asked about the minimum yearly (pre-tax) salary I would like to earn at my next job.
It advised me to enter an amount that I am comfortable with. Moreover, it mentioned that I should base the salary on my qualifications, expertise, and skill set. Honeypot also let me choose a different salary per city.
Being a Candidate on Honeypot
After submitting my profile, I had to wait for 48 hours while Honeypot reviewed my profile. During this time, I further completed my profile by uploading a profile photo, writing a self-introduction, and crafting a summary of my professional experience.

I received a notification that my profile was successfully screened after 48 hours. Companies can now apply to me with their open vacancies.
Once I passed the screening process, I took advantage of the option to speak with a Talent Success Advisor who provides meaningful advice in helping me receive the best offers.
As a registered and validated Honeypot talent, my profile is visible to companies using the site. If they find my qualifications fit the open positions in their company, they can make offers with salary and invite me for an interview.
Receiving Interview Invites
I can keep track of the companies that have sent me an offer together with the interview invites. Honeypot collates all the information about the invitations and lists them on the Interview Invites tab.
Here, I can see all the invitations waiting for my decision or pending and expired. It also displays all the interview invitations I accepted and rejected.
I selected the companies interested in hiring me from this feature, which eventually helped me land a new job.
Conclusion
Honeypot is Europe's leading platform for web developers looking for a job in the tech industry. Its unique feature is that the platform lets companies apply to developers or tech professionals. Developers are only asked to create a profile on Honeypot, complete with their qualifications, experiences, and skills.