Having the freedom to work your dream job while managing your love for traveling is a lifestyle many people only wish they could have. Working Nomads is all about bridging this gap between travel and work. It introduces you to life when you can do both: work and travel the world.
If you are a person who is an avid traveler and is looking to living a more nomadic life, Working Nomads is the perfect place to help you easily find and post remote jobs.
Here is an illustrated guide all about the Working Nomads platform to help you learn more about how it works, as well as what you should know about delving into the digital nomad lifestyle.
About the Working Nomads Platform
Today's Digital Nomads
How to Post a Job on Working Nomads
Advantages of Hiring Digital Nomads
Working Nomads vs We Work Remotely
Pros and Cons of a Digital Nomad Lifestyle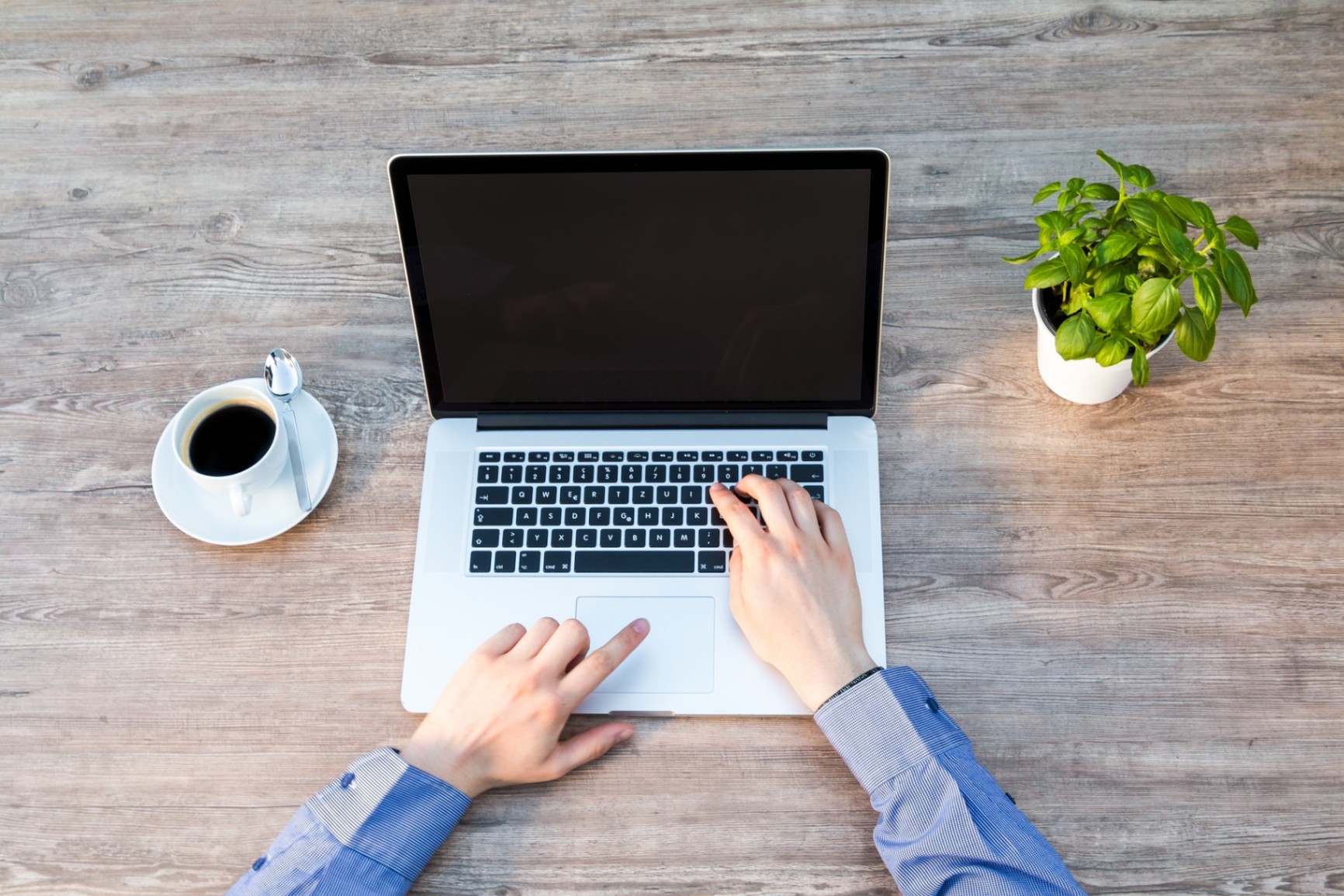 About the Working Nomads Platform
Founded by Peter Marcel, Working Nomads was launched on January 1, 2014. It is a global remote work job board for digital working nomads. It is a platform that allows you to work from anywhere in the world through digital means.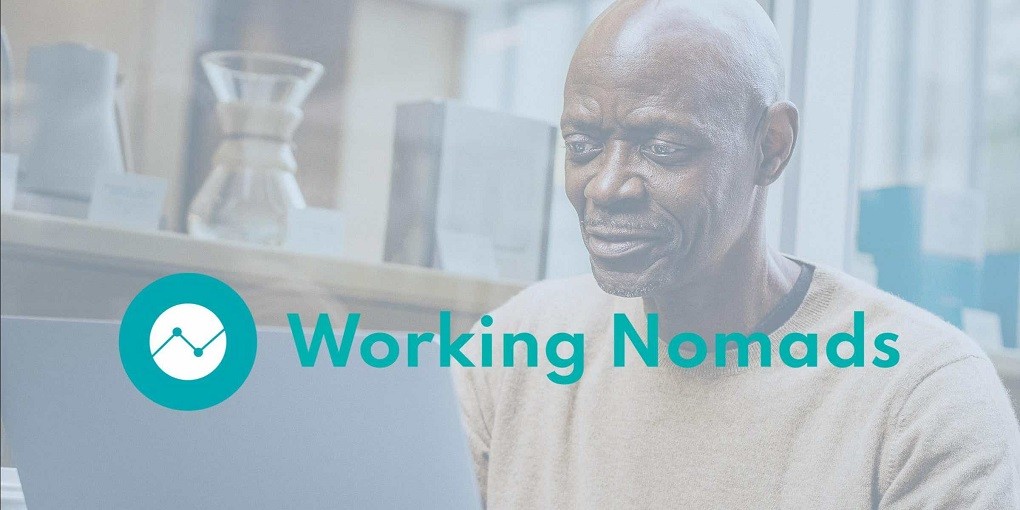 Working Nomads is an online hub where professionals get to meet professionals.
Employers are able to reach a vast userbase of talented people across all market sectors who are able to provide quality work and still manage their passion towards traveling or living a nomadic life.
New Day, New Job
There is a new job posting every day on Working Nomads in different areas like development, management, marketing, design, etc.
With other lots of advantages and benefits, Working Nomads is a growing platform that ensures its users an easy and user-friendly experience in job postings as well as for searching jobs across the world.
Today's Digital Nomads
Digital nomads, remote workers, and working nomads are synonymous terms for a person who only requires a computer, WiFi, or active internet connection, and cloud storage to work their job role.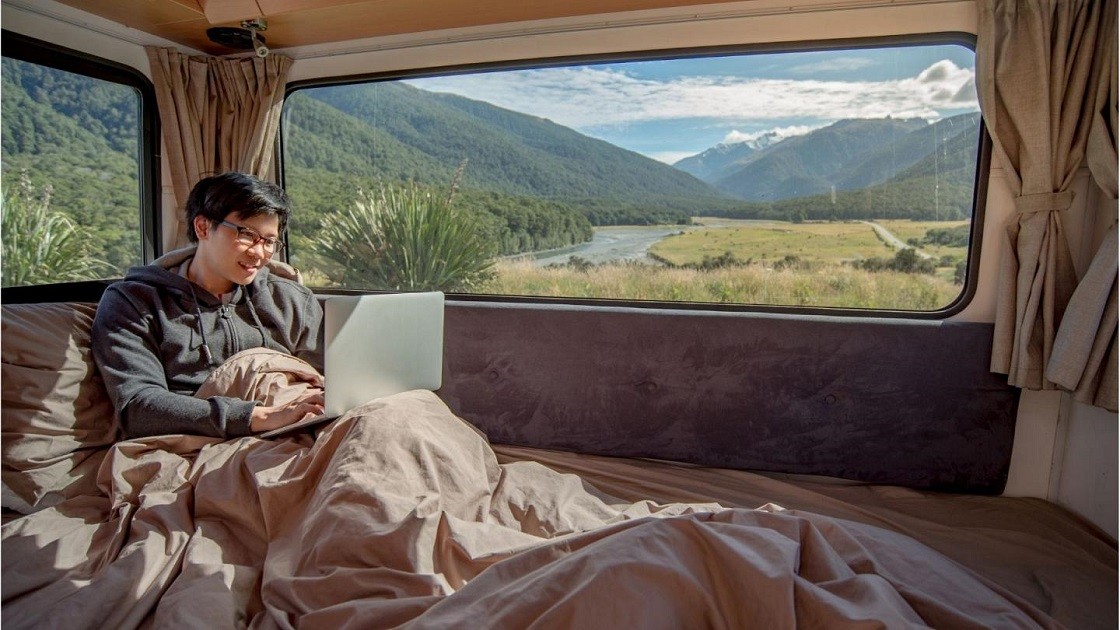 This lets people who are passionate about traveling be able to work from anywhere in the world while earning a salary. Because their travel is funded through the work they're doing, they can effectively work while on the go for an unlimited amount of time.
It is the new generation employment alternative that brings freedom and possibilities for roles where it's not mandatory to work in a specified location or in some cases, free from specific time constraints.
Working nomads choose their own working destination, on their own terms, and the timeline they have to work in.
Working Remotely
From temporary projects to regular employment opportunities a remote career typically has a lot of flexibility. Working remotely means you are not required in a specific location to complete your job. Therefore you are either working from home, or from literally anywhere in the world you like.
Many of these jobs are related to a skill set, like software development, content creation, or other freelance projects that can be done on your own time. You can seek job postings that are partly remote or contemporary remote.
Some companies and organizations may ask you to meet in a certain destination initially to discuss the job and related queries. There may also be some on-site training, team building or to sign a contract.
How to Post a Job on Working Nomads
To post a job on Working Nomads, start by clicking on "Post Job" on the home page. You can find this option on the right-hand side of the home page. After that, you will be asked to choose a payment option.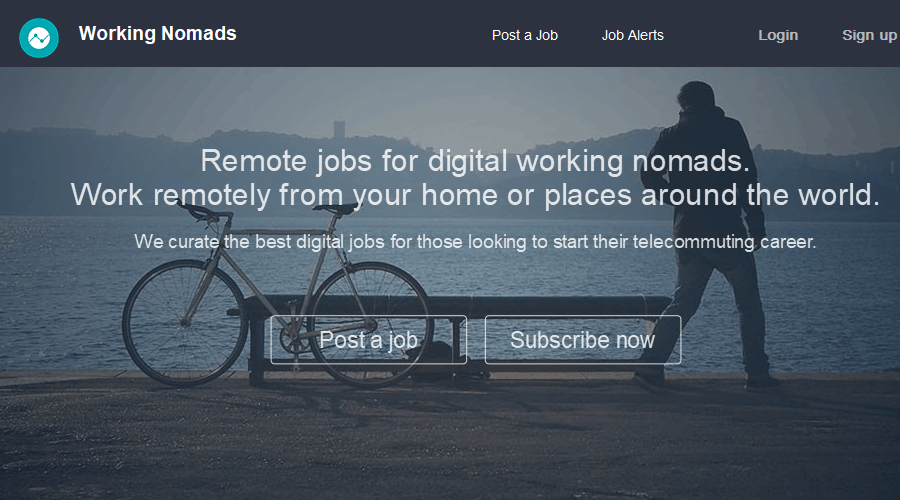 Amidst the payment option, Working Nomads will show you different plans to post a job. Once completed by choosing the most suitable plan for yourself, you will be required to create an account or sign-up by entering your email address and password.
A single job posting on Working Nomads costs $149. Whereas for multiple job postings, it costs $129 for every three job postings and $109 for every five job postings.
If we compare the pricing of Working Nomads with other competitive platforms like Jobsperro (starting range is $249 for a single job posting), Working Nomads is a feasible option.
How to Edit and View Your Job
After logging in, you can view your job posting in the "Preview your job" segment. Add all the basic information in this segment including the job title, position type, candidate's location, category, etc.
If you wish to edit your job listing then click on the "Edit your listing" to change the already entered details or enter new information. Click on "Confirm" to make these changes final and complete the editing process.
At last, enter your billing information that includes your company name, address, country, payment options, etc to proceed further. Click on "Purchase and Go Live" so that your final posting is shared with active members on Working Nomads waiting to get hired.
Advantages of Hiring Digital Nomads
The wide array of jobs that are regularly updated on Working Nomads is itself the biggest advantage of it, allowing you to collaborate with well-known companies. You get to choose from top-notch quality job offers with the most reliable options to pick from.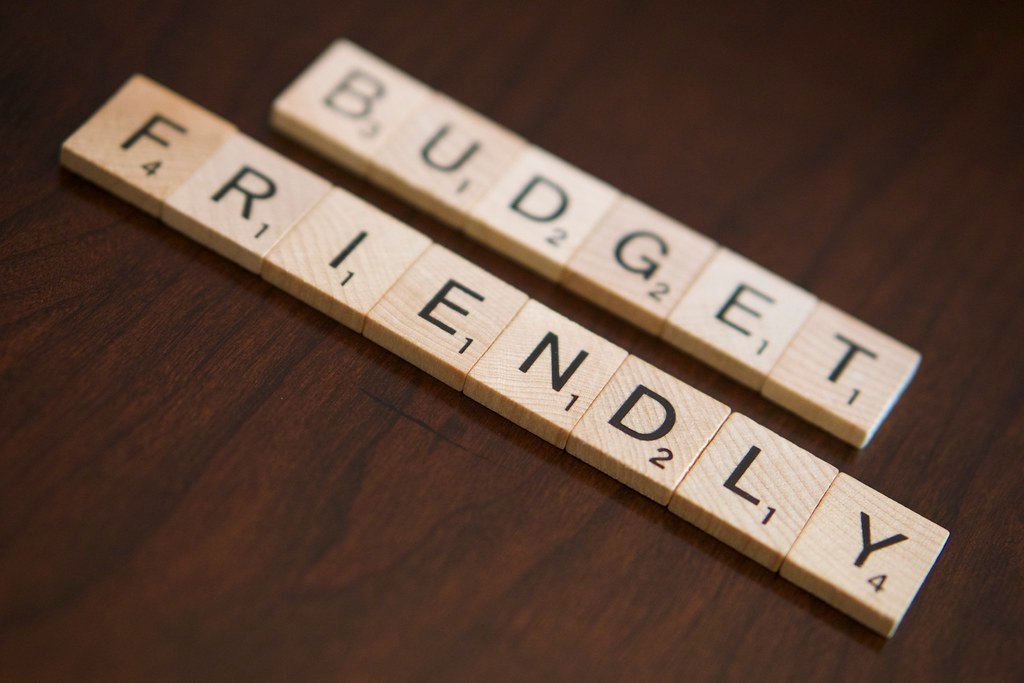 Companies and businesses look for digital nomads to adjust to a budget-friendly work-frame.
Having a remote team helps to avoid costs like office rentals, maintenance fees, and utility bills, among others, which are required to organize an office setup and manage infrastructure.
It is a huge advantage for budding startups and small companies.
Other Benefits
Hiring digital nomads from different parts of the world will help bring in fresh ideas and more expansive collaboration from a strong team created from top talent from around the world. This fulfills a company's need to expand their creativity and innovation to a greater extent.
Also, remote workers are happier than the typical 9-5 restricted employees as they do not feel burned out by everyday deadlines and the burdens of their jobs. They are efficient at what they do because they are doing it for passion and enjoying their dream life at the same time.
Working Nomads vs We Work Remotely
We Work Remotely is also a platform like Working Nomads where companies can pay to list remote job opportunities. Let's compare the two to see how Working Nomads measures up to its competitor.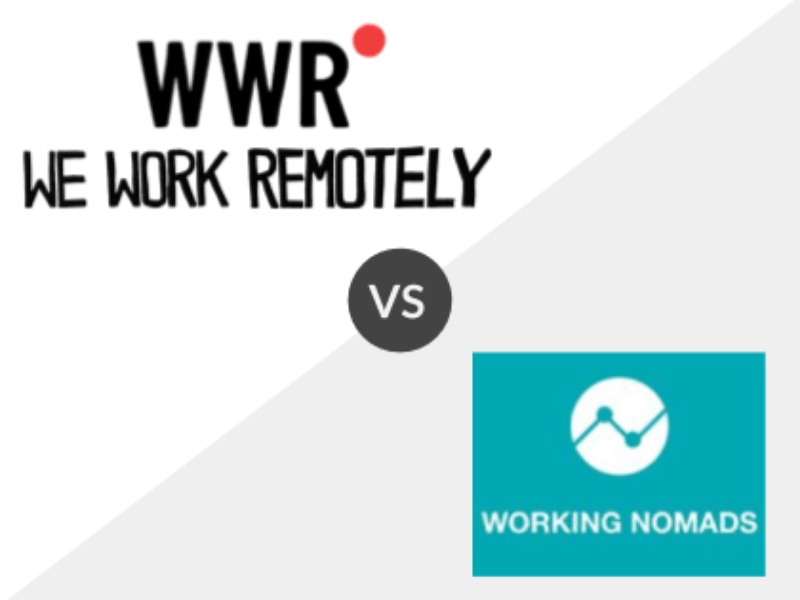 In terms of cost-effectiveness per job posting, Working Nomads has more to offer than We Work Remotely. It has more discount offers on multiple posts and doesn't charge extra for social media promotion.
A single job posting at Working Nomads amounts to $149 whereas We Work Remotely charges $299 monthly.
Both of these offer social media shadings, exclusively-remote jobs, regional restriction options, and jobs organized by categories. Neither of these offer candidate databases.
A Fair Comparison
There is a huge difference in the number of users that We Work Remotely caters to. The audience size of Working Nomads is nearly 120,000 whereas We Work Remotely provides its services to 230,000, almost double of Working Nomads.
There are no featured ads and applicant filters on Working Nomads that charge an extra fee. But, We Work Remotely has an add-on fee for posting featured ads which is $139, and for applicant filters, it is $199.
Overall, Working Nomads is cost-effective but targets a smaller audience than We Work Remotely. So, if you are looking for a budget-friendly pick, Working Nomads is a great option.
Pros and Cons of a Digital Nomad Lifestyle
The digital nomadic lifestyle has its own pros and cons that are both appealing and challenging. Looking at the pros, number one on the list is flexibility. Remote jobs offer flexibility to work for the hours of day and night you want to, based on your choices and preferences.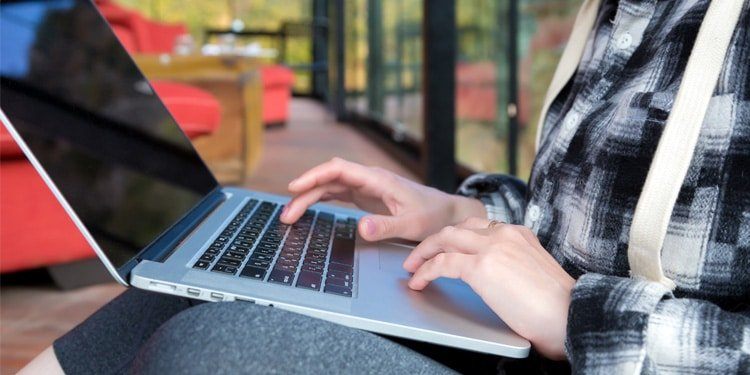 Secondly: no commuting. Not having to commute to work can save sometimes two hours a day (and for some people, even more!). By eliminating commuting time, that time can be utilized for other important activities and tasks.
Other than this, you can manage travel with work, collect new experiences from the places you visit, gain insights about businesses and expand your business network with every place you visit.
Working remotely as a digital nomad increases your earning potential, travel opportunities and earns you a different perspective on life.
Drawbacks
While all this sounds great, the digital nomad lifestyle also has it's share of cons. First, you have no social support. You have to be self-reliant and when things go awry, you have to manage everything on your own.
There is no safety net, you have to take complete responsibility and full control over every aspect of life. You have to be prepared for adverse circumstances including possible times of health issues or financial tension.
There may be times where you will feel lonely and have to miss social events that are close to your heart like family rituals, birthdays, weddings, funerals, and reunions. A digital nomad lifestyle will demand sacrifices.
The Bottom Line
Many of us wish to explore the world and earn a living at the same. A platform like Working Nomads is something that gives you the hope of achieving this end.
With so many job options and recruitment benefits, you can travel the world and advance your career in the field that you care about.