Canada's tech sector is undoubtedly one of the most thriving around the globe. As a matter of fact, I discovered that this sector is responsible for providing around 8% of job opportunities, particularly in the Waterloo, Ontario region. This amounts to around 20,000 jobs in the area alone.
With the booming tech sector in Canada, it comes as no surprise that numerous startups and companies are racing to enter the field and share what they have to offer. Thankfully, Communitech makes it possible for me and other applicants to work in tech in various parts of Canada.
Numerous job opportunities in the tech sector await me and other aspiring applicants. Learn how to find jobs online with this platform today.
Get to Know Communitech
Wealth of Resources
Learn from Different Programs
Find Jobs Using Communitech
What You Should Know About Applying for a Job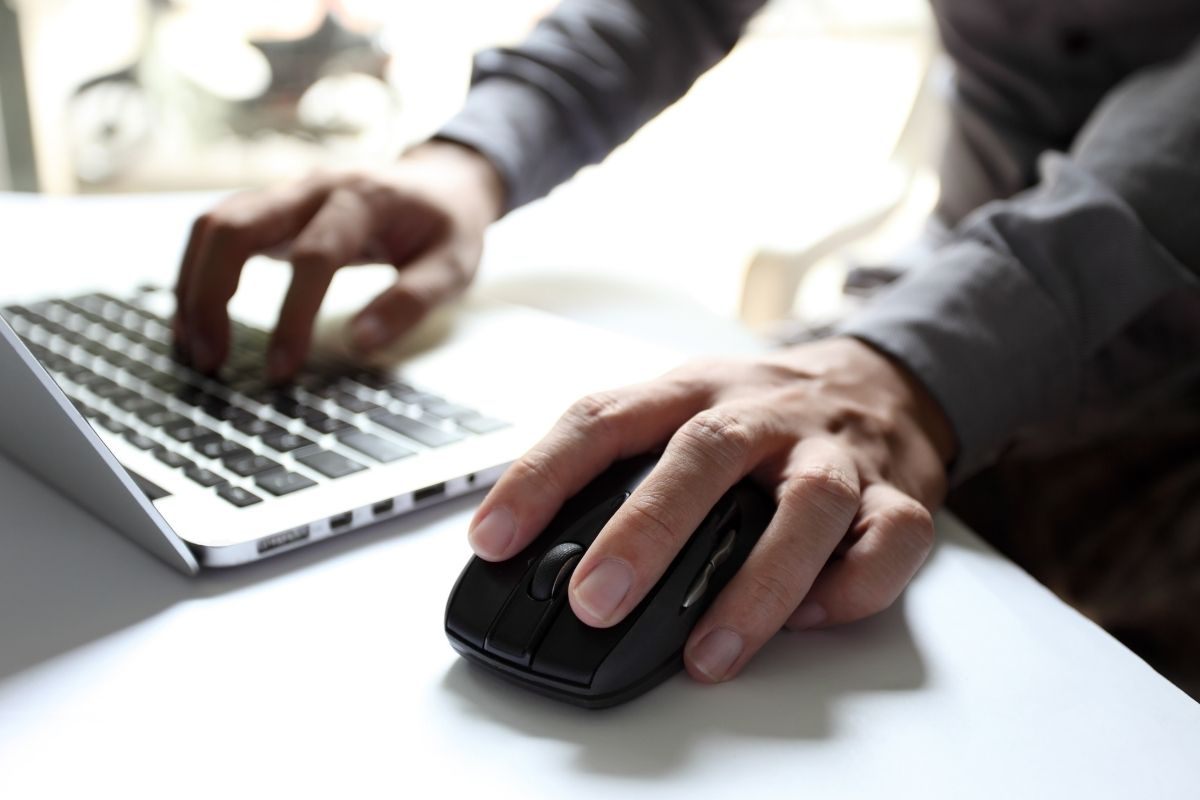 Get to Know Communitech
I have learned that Communitech touts itself as a tech supercharger in Canada. The company mainly functions as a means to support tech founders and startups succeed in the field by giving them the tools they need to succeed—from providing a team of professionals to funding them at every stage of growth.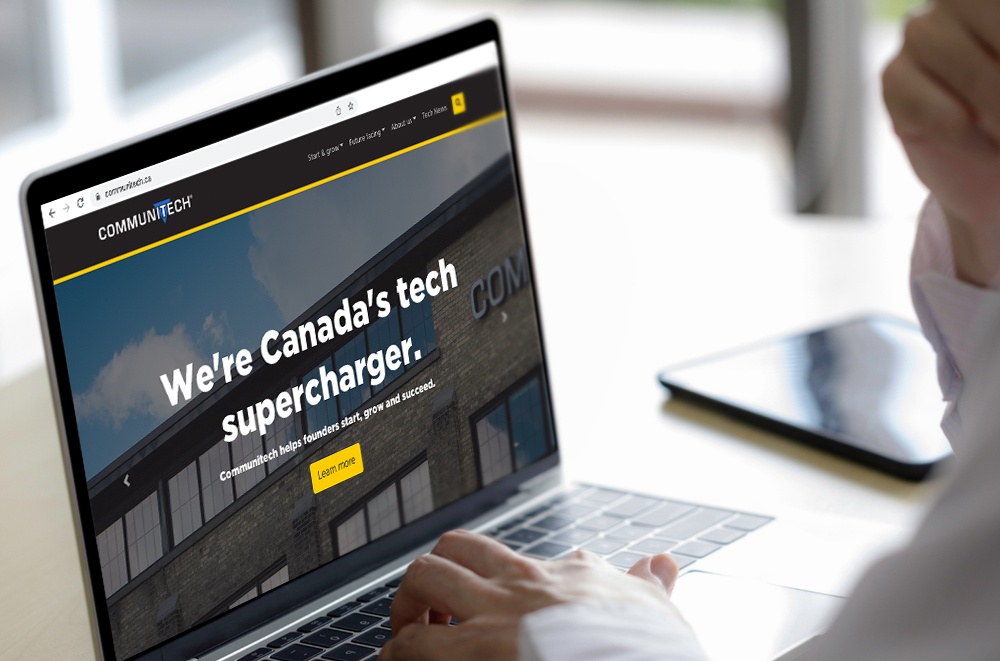 Founded in 1997 in Waterloo, Ontario by a group of entrepreneurs, I find it astounding to know that Communitech was built to help strengthen the region as a leader in the field of tech and innovation.
Today, the company doubles as an innovation hub of sorts that gives support to over 1,600 firms.
The Platform and How it Works
There is definitely more to Communitech than just being a tech platform. As a company, it is dedicated to helping fellow tech founders start and eventually succeed. I believe they do this by providing key resources and by connecting the startups and tech firms to a wider network of people.
More than this, however, one of the main goals of Communitech is to expand these companies and create jobs in the field that meet these ever-growing demands. This is where its job search platform comes in.
The job search platform of Communitech is noteworthy as it helps me and other individuals explore opportunities not just in the Waterloo region, but also in other parts of Canada.
Wealth of Resources
I find that one of the most astonishing parts of the Communitech platform is that it offers tons of resources for different types of people and groups. Whether it be for talents or tech professionals looking for their next role, students, or even companies, this platform has its bases covered.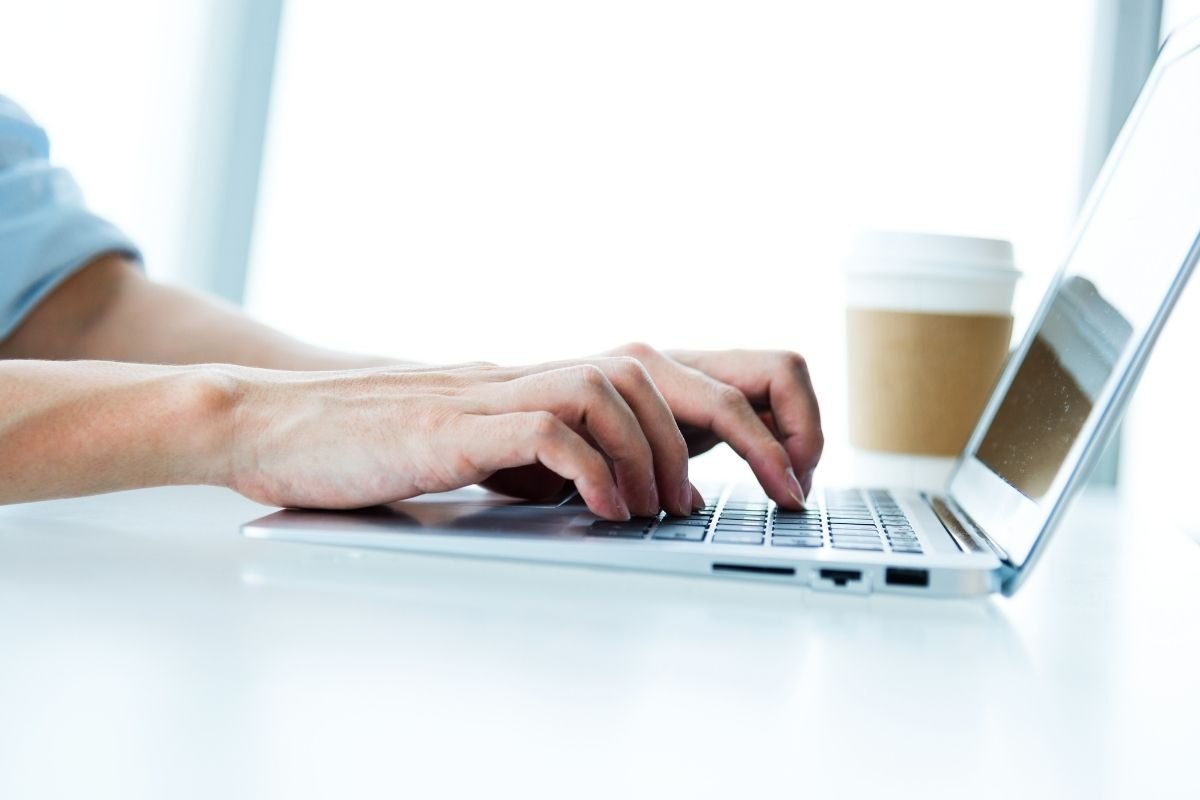 Since I am seeking a job, I will be focusing on the 'talent' aspect of this platform. With the changing times and environment brought about by the pandemic, Communitech has brought forward new resources that can help me adapt and tailor my job search for the new normal.
Among the resources provided are a series of articles, blog posts, videos, and the like. There are also how-to guides to help me and other applicants navigate the job employment search.
Besides talents, there are also similar resources available for companies and students alike who are seeking to expand their network and opportunities.
Expand Your Network
To complement these offerings, I also appreciate being given the chance to communicate and work directly with coaches, mentors, and business leaders in the field who not only share their lessons but also insights and strategies. I find that the Peer2Peer Groups offered by Communitech also helps me foster deeper professional relationships with other individuals.
I can take part in active discussions and other formats while learning about agile architecture, quality management, and more. As a job seeker, I want to point out that there is a certain Job Seekers Connex program that gives free access to resources that help me further enhance and expand my skills.
There are other ways to expand my network and knowledge. Under the Peer2Peer Groups program, there are many other projects and initiatives for people in and out of the field of tech. Some of these are Indie Game Development, Kitchener Quantum Tech Learning Hub, and Lab Tech Leads, among others.
Learn from Different Programs
The learning certainly does not stop there. After all, I discovered that Communitech has a special Communitech Academy which greatly aids in honing the skills designed to meet the new and changing roles and needs of the workplace.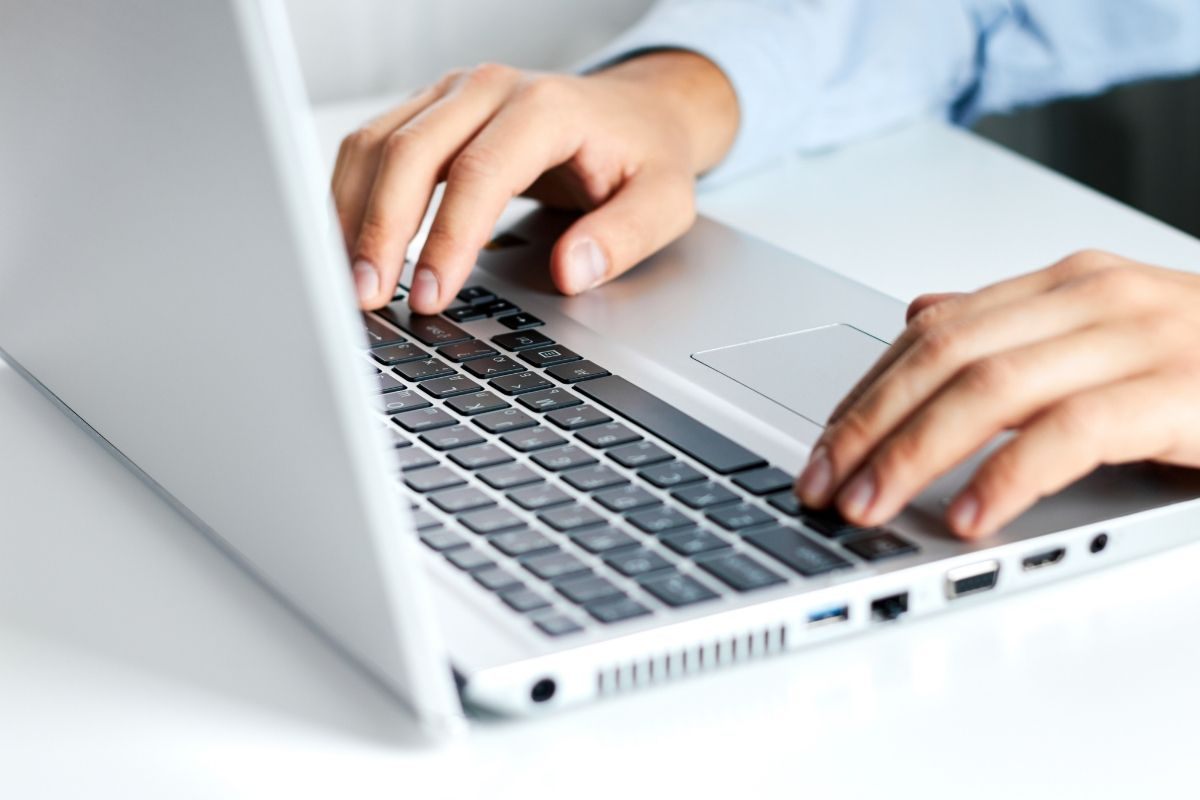 Some of the programs available include leadership seminars, coaching fundamentals, learning how to communicate properly, and even learning how to establish empathy and trust within company management.
Even better, I can enroll in any of these offerings even if I am not a member. However, I must remember that non-members tend to pay a slightly higher fee for the said programs.
All of these sessions are held virtually at the moment, but these are normally held at Communitech's Hub located in Kitchener or their Data Hub in Waterloo.
Join Different Events and Happenings
One of the most sought-after events, especially for a job seeker like me, is finally getting access to opportunities that allow me to work in the field of tech. Thankfully, Communitech has a lot of happenings lined up such as Tech Jam or Tech Jam From Home.
Tech Jam is a virtual job fair that allows me and other aspiring applicants to get to know the participating companies in the event. I find that this event is helpful in determining not only which firms are hiring, but also what roles are open to the public.
Since these are mostly virtual events, I can chat with the companies, ask questions, and let them know about my intentions of joining the company. I think the idea here is to put myself out there and participate in as many chats as I can to increase my chances of being hired or to boost my network.
Find Jobs Using Communitech
Besides attending job fairs, one of the easiest and most convenient ways I can find a job online is using the job search platform that Communitech also has on its website. As of writing, I can see that there are around 3,850 jobs available on the platform from 398 companies.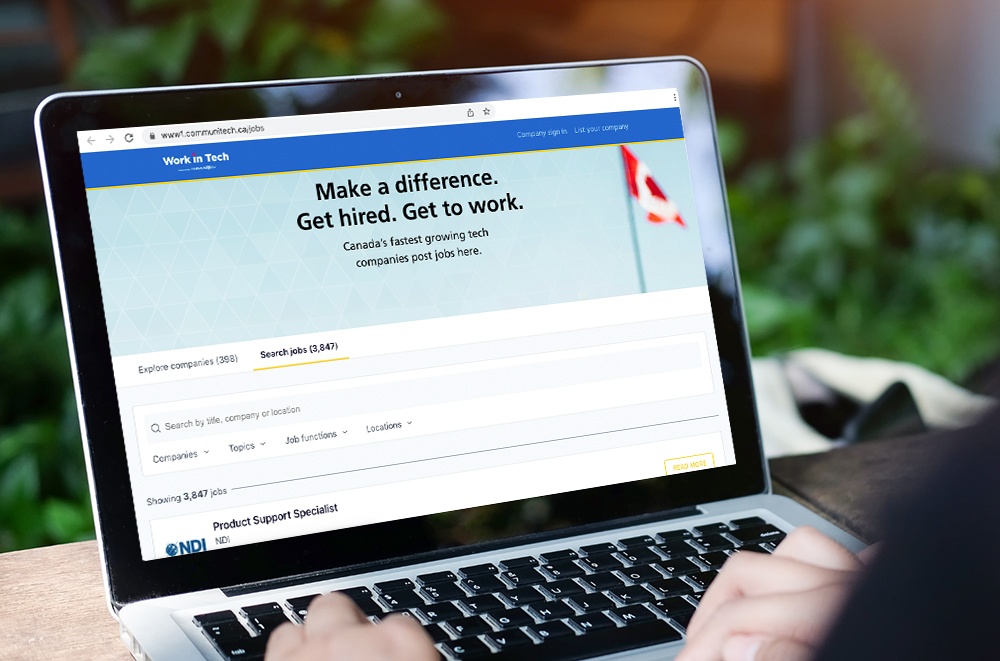 Using the job search platform is simple and I don't even need to sign up or create an account. All I need to do was type in the job title I am looking for. I can also key in the company or location I intend to work in.
After doing this and pressing enter, Communitech will show a list of job roles and opportunities that are still up for grabs. Another way I can find jobs using the platform is simply browsing through the recently posted jobs on the website.
Alternatively, I can also press on the 'Companies' tab and the Communitech job board will show different companies that currently have job listings on the site. Among the notable companies, I have seen on the platform are Bank of Montreal, McAfee Canada, Rogers Communications, and Arctic Wolf Networks, to name a few.
Learn to Use the Filters Provided
Finding a job on Communitech is easy enough, but I find that using the filters provided on the website makes for refined search results. The filters available include companies, topics, job functions, and locations.
For every filter category, there is a corresponding drop-down menu that lets me choose what job functions I want to perform, the companies I am considering, the locations I wish to focus my search, and the like. All I need to do is choose and it will further enhance my search results based on these criteria.
What You Should Know About Applying for a Job
I feel that I must point out that Communitech is only a job search board. It consolidates different job postings in the field from different careers sites directly from the companies themselves.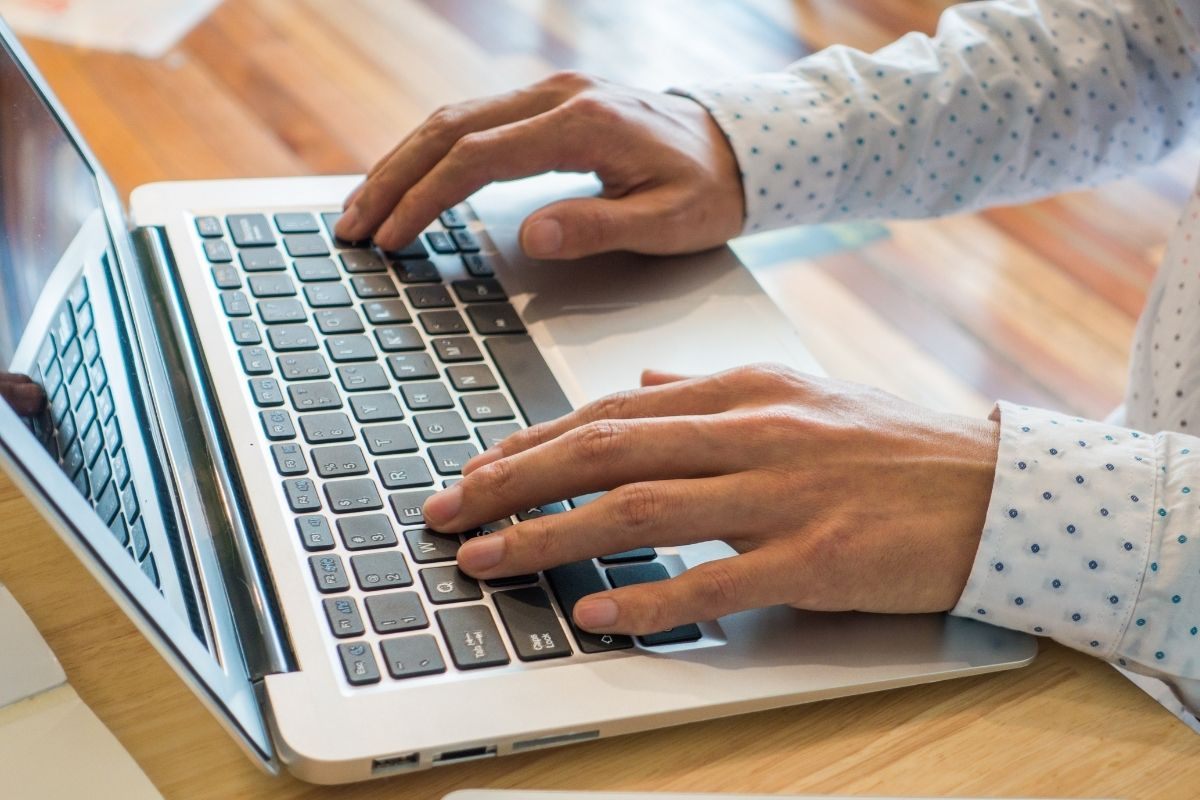 Don't be shocked when upon clicking on a job posting you'll be directed to the company's careers page. This is where I can apply directly to the company in question.
For example, I am applying for a Software Developer 3 position at Oracle NetSuite. Upon tapping on this job posting, I will be brought over to the Oracle careers page which will allow me to see more details about the position and company.
I can also apply on this page by following the directions.
Tips on How to Utilize Communitech
One tip on using Communitech to find a job is to utilize all the filters available. I find that this is helpful in narrowing down my job search options in a good way as it caters to the criteria or selection that I wish to partake in.
Another tip I have is to take advantage of the free resources available on the Communitech platform. There are tons of educational and professional resources that can help in furthering my skills and networks that are found on this website.
The Takeaway
Communitech is definitely worth exploring. This is a useful platform for helping me find jobs in the tech sector, not just in Waterloo, Ontario but also in other regions and provinces.
If you are looking for a tech job in Canada, check out this site today!
References
recently posted jobs – Jobs | Work In Tech Job Board
Peer2Peer Groups – Peer2Peer Groups – Communitech
Communitech – Welcome – Communitech