Suppose you are a newly qualified graphic designer looking for a job or a student considering a career as a graphic designer and looking at what qualifications you need. In that case, you might have met some people telling you there is no future in graphic design.
This negative outlook results from a projection made in 2019, which predicted a 4% decline in graphic designer jobs from 2019 to 2029. This may be true for the printing media, but the employment of graphic designers in the digital field is experiencing growth.
We've had a look at the graphic design industry to discover what qualifications and skills employers are looking for and where jobs can be found.
What Does A Graphic Designer Do?
What Type Of Work Is Available?
CV And Qualifications
Important Qualities Of A Graphic Designer
How To Apply For A Graphic Designer Job
Use Glassdoor, Indeed, And Upwork Platforms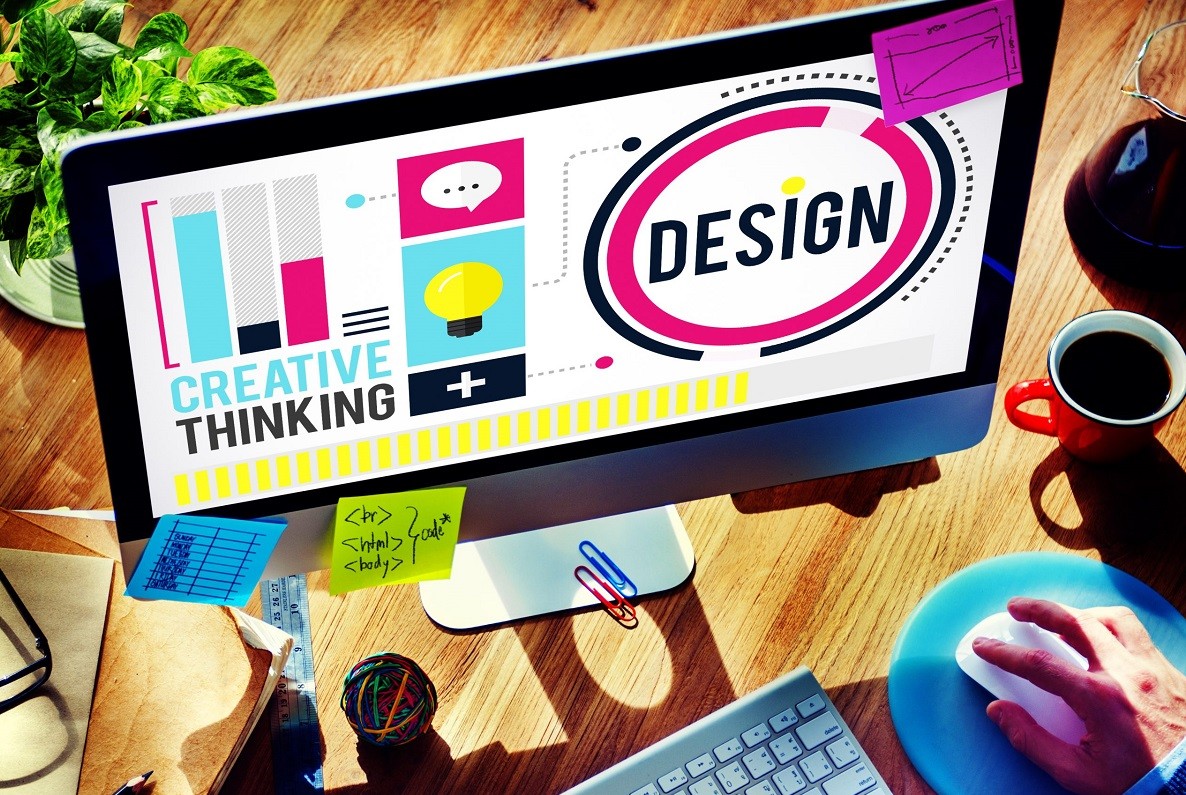 What Does A Graphic Designer Do?
In this digital age, graphic designers create designs using digital illustration, photo editing, and layout software. They help deliver a marketing message to the end-user by creating visual elements such as logos and original images.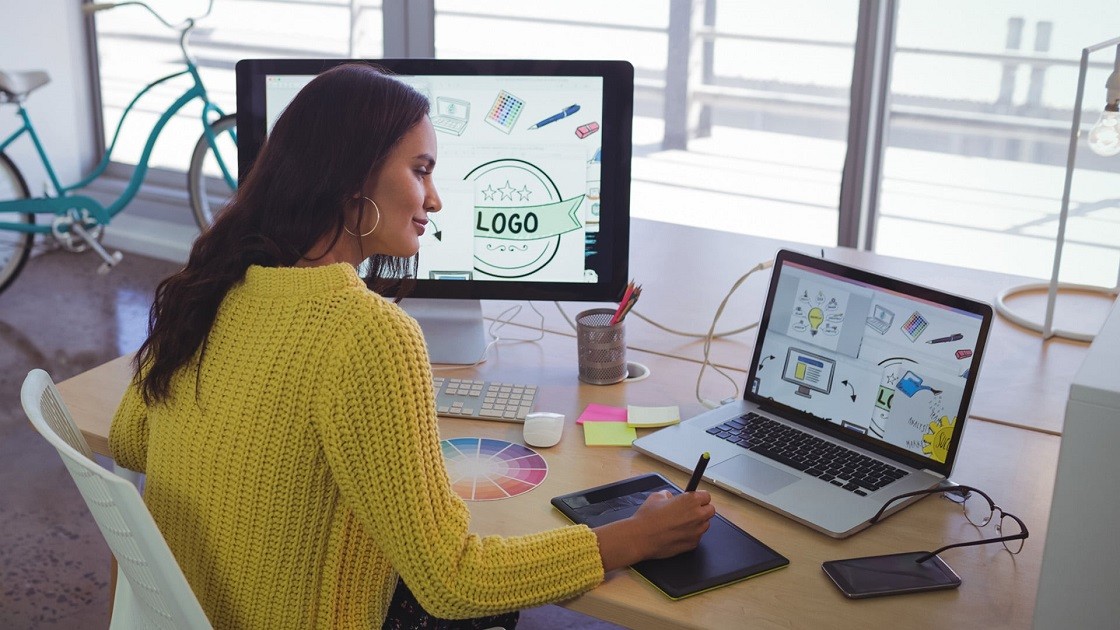 The designs include the selection of images, colors, and typefaces. A designer always has to satisfy the client's needs. To do that, a graphic designer must be flexible. They have to be able to incorporate changes recommended by their clients.
The graphic designer combines technology and art to communicate a specific message to their clients' end-users. Graphic designers do not only work with images. They often work with text as well.
It is expected from them to select the type, font, size, color, and line length of the text and the headings. The graphic artist decides how the text and images are used in layouts, webpages, brochures, and other material.
Other Relevant Roles
A graphic designer must have the skill to use images, text, and color, to transform data into visual graphics. The designer has to use diagrams to make complex ideas more understandable for the average person.
Graphic designs are important in the marketing and selling of products or services. The graphic designer must create brochures and logos to entice potential clients to buy the products or services. The designer is often a permanent member of the marketing team of the company.
What Type Of Work Is Available?
Many graphic designers specialize in a particular category or type of client. Some are, for instance, experts with graphics used on product packaging, while others may specialize in brochure cover pages or website home pages.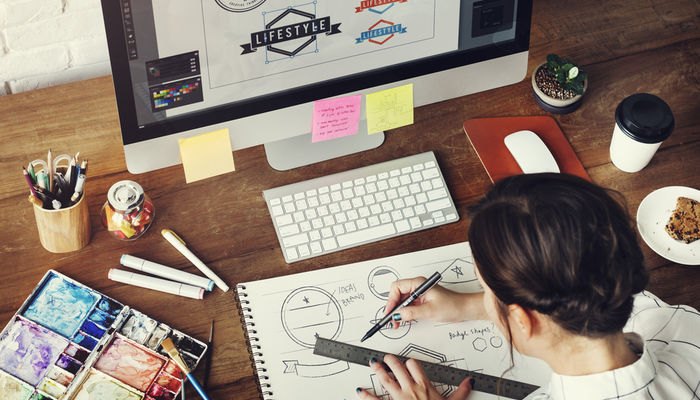 Some graphic designers love to create experiential graphic design. Generally, they work with professionals like architects, interior designers and decorators, industrial designers, landscape architects, and many other types of professionals in the "creative" fields.
They assist in creating interactive design environments, such as retail spaces, museum exhibitions, and public art exhibits.
As there are so many fields where graphic designers are needed, a designer can find work in an area that he or she is passionate about.
Employed Or Self-Employed?
Companies can employ graphic designers as part of their permanent workers, or designers can offer their services as freelancers to companies in need of a designer. Often a freelance graphic designer works "full time" for a specific company but is doing it as a self-employed person selling design services to the company.
Whether the designer works for a company or is self-employed, they like to work in a studio with all the equipment needed. Independent graphic designers often form informal teams with other designers to collaborate, discuss and brainstorm when necessary.
Self-employed designers have to keep up to date with software and computer technologies to remain competitive. Companies are always looking for graphic designers who can implement the newest technology to give their companies a competitive advantage.
CV And Qualifications
When a graphic designer applies for work at a company, they should have a comprehensive Curriculum Vitae (CV) ready. The CV must include the designer's qualifications, skills, and a portfolio with examples of work done.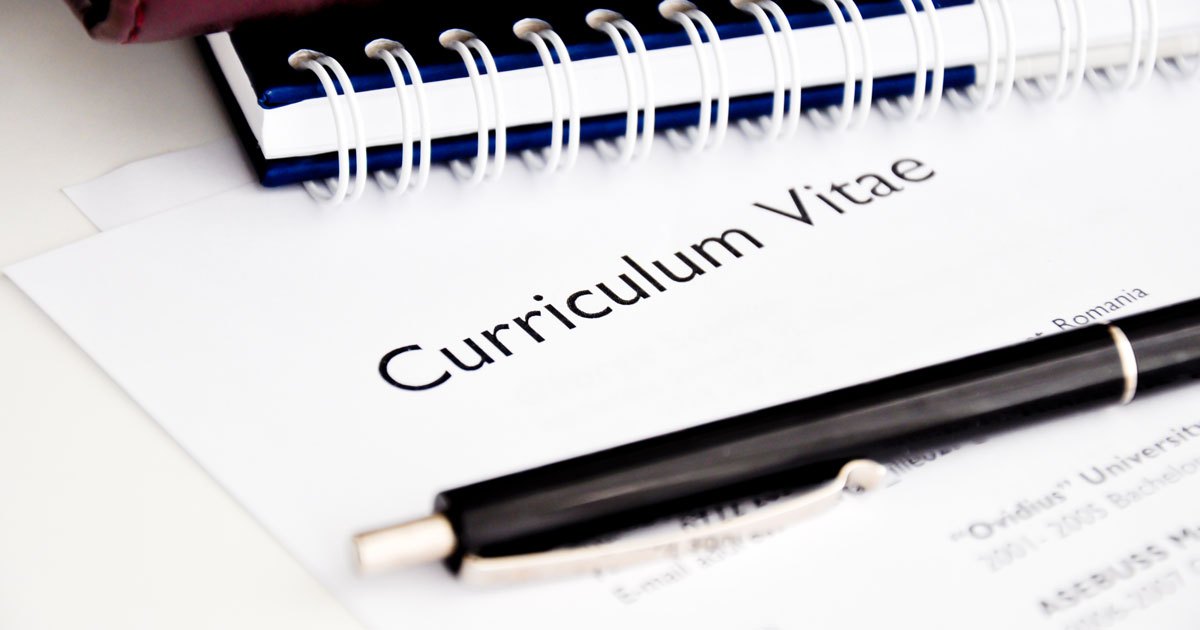 Typically, a graphic designer needs a bachelor's degree in graphic design, fine arts, or a related field. Somebody with a bachelor's degree in another field can complete technical training in graphic design.
More than 360 post-secondary accredited institutions in the USA can train prospective graphic designers as graphic designers. High school students interested in graphic design as a career should take basic art and design courses at the school level.
Many bachelor's degree programs also require basic art and design courses before being admitted to the degree program. These courses tend to be a year course.
Skills Of A Graphic Designer
The more design and relevant skills a graphic designer can offer a potential employer or client, the better are the changes to be chosen for the position.
Skills like computerized design, commercial graphics production, printing techniques, and website design can give you that edge over another applicant. Graphic designers who have completed content writing, marketing, and business courses are also high in demand.
All these skills are helpful when working in project teams. Designers who have completed graphic design software courses and are certified to use the software may have a competitive advantage.
Important Qualities Of A Graphic Designer
Employers or clients in need of graphic designers are looking for specific qualities. The designer must be analytical and able to perceive their product from their consumers' point of view. They are also looking for the artistic ability to create designs that are appealing to clients and customers.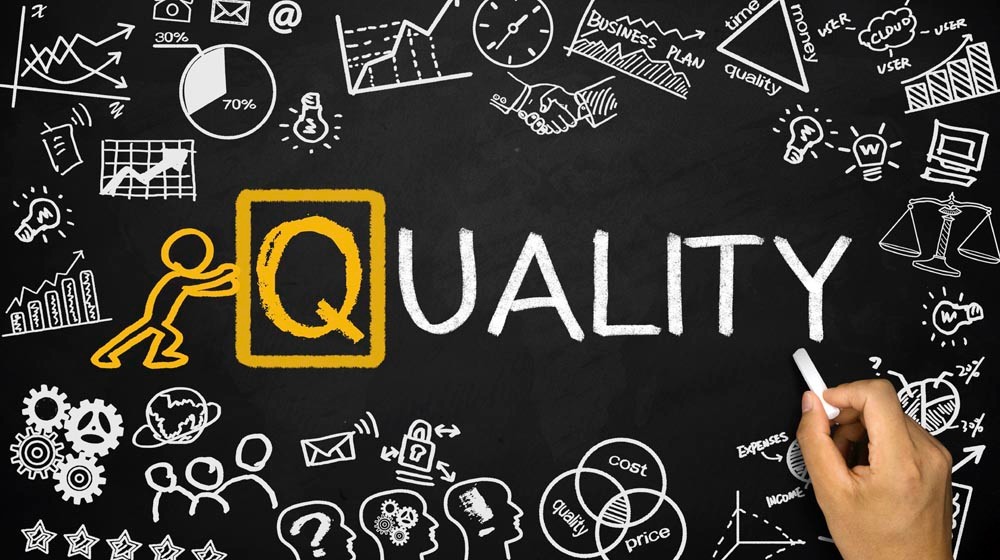 It is also expected from the graphic designer to communicate with clients to ensure that the clients' messages are conveyed clearly in the designs.
Employers also want to see creativity by developing unique designs. And keeping to due dates and deadlines is always critical. These aspects should be mentioned and addressed in the CV.
Possible Income And Work Schedules
When applying for a job or determining a fee as a freelancer, the graphic designer has to be informed about what wages can be expected. In 2020 the median annual wage for graphic designers in the U.S. was $53,380.
In the same year, designers in the lowest 10 percent earned less than $31,720, and the highest 10 percent earned $93,440 and more.
Graphic designers' schedules vary. It depends on deadlines and the workload. Self-employed designers often use evenings and weekends to meet with clients. They also spend some of their time looking for new projects and contracts.
How To Apply For A Graphic Designer Job
The more traditional way of finding a job as a graphic designer has always been to contact big companies and present your CV or apply to an advertisement by the company. This way of applying is still a good and promising way to apply for a position, especially if you want to be employed by a company in the city you are residing.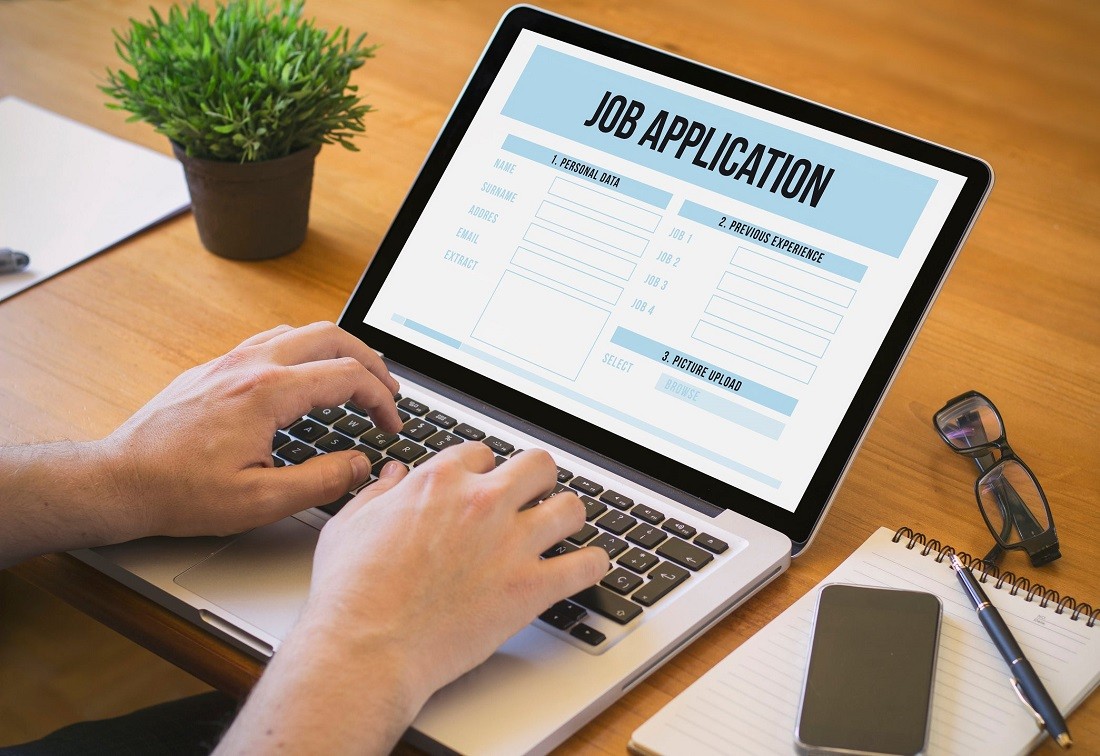 As a freelancer, the traditional way has always been more or less the same as applying for a vacancy. You send your details to many companies' HR departments and wait for responses.
Nowadays, however, it is much easier and much more efficient to look for vacancies online. As a freelancer, you can also use online tools to market yourself.
Job Seeking Platforms
The most efficient way to look for vacancies or market your services online is to use a job-seeking platform. Such a platform joins recruiters or employers with job seekers. Job sites generally offer different routes to search for a job.
Employers can submit detail regarding graphic designers' vacancies. The graphic designer can then apply for some of the jobs. The platform indicates whether the application should be submitted via the site or send directly to the employer.
Another option is to submit a CV on the job site, and the employers will then be able to contact the graphic designers. Both these job-seeking methods can be used simultaneously.
Use Glassdoor, Indeed, And Upwork Platforms
Glassdoor offers many graphic designer jobs. Glassdoor is an American website with the unique feature that current and former employees anonymously review companies. It also allows users to anonymously submit salaries.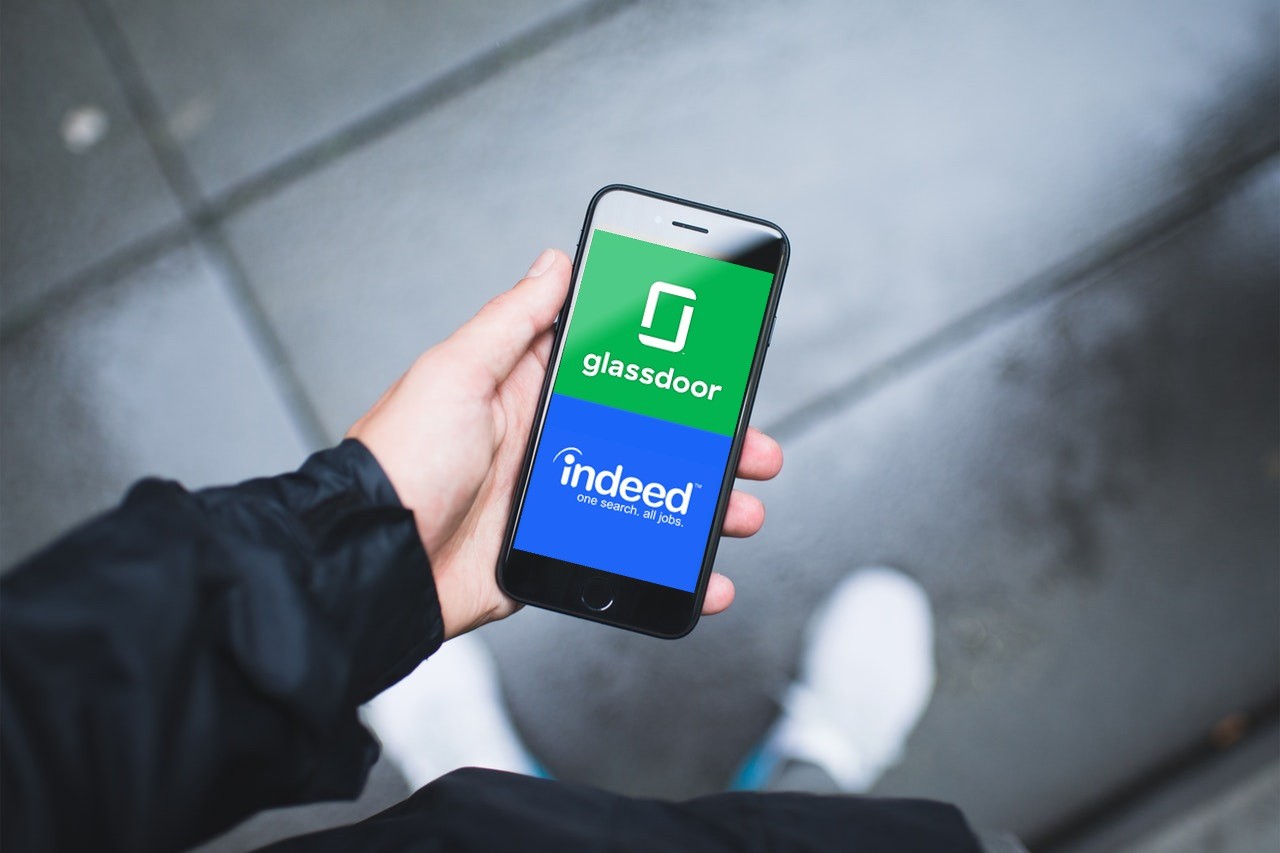 Indeed is the largest job website in the world. It offers remote and local graphic designer jobs. When applying on Indeed, you can narrow the search by job title, location, salary range, and level of experience. It is a platform that is free for job seekers to use.
If you're a freelancer, Upwork is the site to use. To find jobs on Upwork, you have to create a free profile. After Upwork has approved your profile, you can apply for vacancies. If you get a job via Upwork, you have to pay them a percentage of your earnings.
Platforms For Entry-Level Jobs And Jobs Near You
Learn4Good is a platform offering many entry-level graphic designer jobs. Learn4Good is an educational resource hub that employers and recruiters can use to post their vacancies.
The Careerbuilder platform is designed to make it easy to search for vacancies near you. Have a look at their graphic designer vacancies – perhaps there are vacancies with companies near you.
Conclusion
There are many graphic design jobs available, and most of them can be applied for online. The job platforms are geared to assist jobseekers and freelancers to get the attention of potential employers or clients.