Having a stable job in this economy is a great help not only in building my finances but also in further strengthening my growth and career development. However, there are also times when I want to take on side jobs or gigs that give me more control and add more money to my pocket.
This is where SkillGigs come in. This job marketplace helps me find the jobs that I need by learning from my preferences while giving me more control over the job opportunities I take.
For individuals who want to find tech jobs online, as well as other career opportunities, I am here to let you in on how you could use SkillGigs to achieve these goals. Let me tell you more about this platform and how to utilize it best in this article.
What Is SkillGigs?
Why I Use SkillGigs
Upgrading My Resume on the Platform
Finding a Tech Job Using SkillGigs
Learning How to Make the Right Bids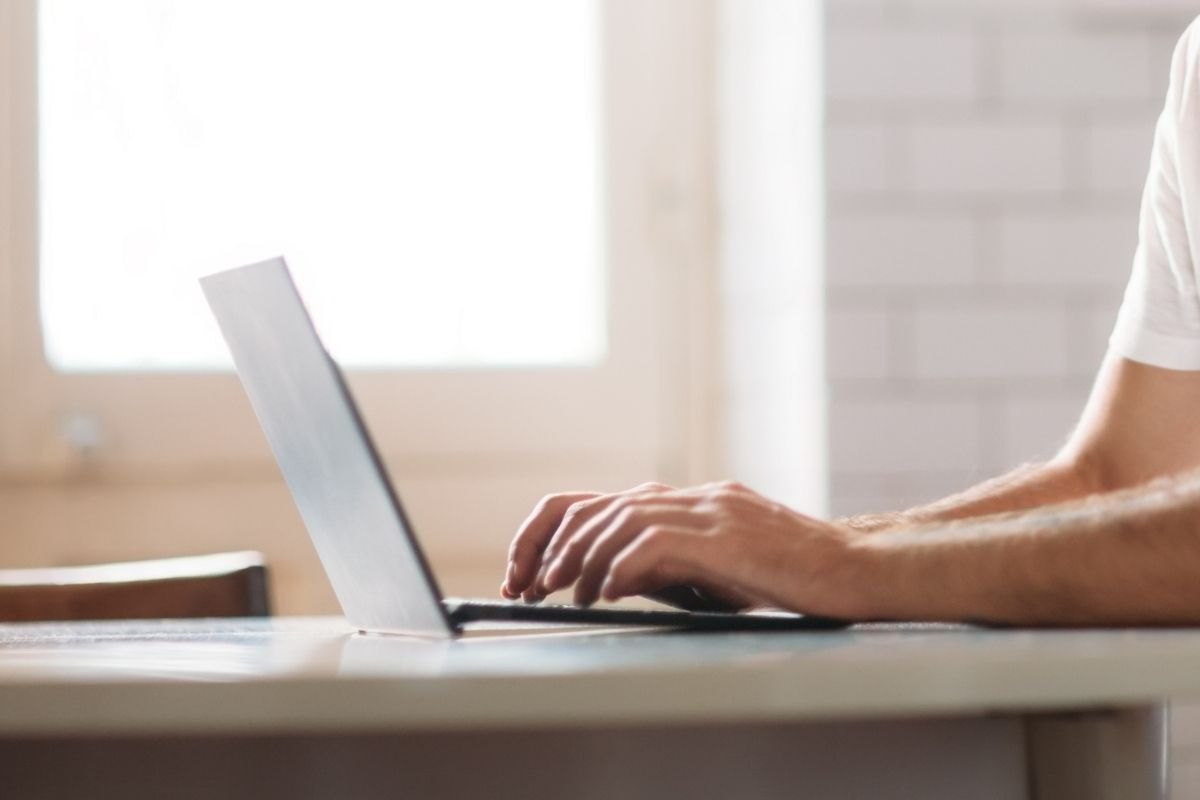 What Is SkillGigs?
SkillGigs is a job marketplace of sorts that connects me to various job openings. I discovered that the platform specializes in the field of tech, healthcare, and even digital, which is why it focuses mainly on these industries in its offerings.
With its use of artificial intelligence and big data, I am matched to SkillGigs' potential employers who look for the same or similar qualifications that I have.
It takes into account my skills and preferences, ensuring that I only get suggestions or openings that I am interested in.
How the Platform Works
SkillGigs works by using technology to help me find the right job for me. As a professional in the field of healthcare, digital, and technology, I am assured to get personalized job openings with the help of SkillGigs' artificial intelligence technology.
By answering whether or not I am interested in the suggested job roles, I found out that the SkillGigs platform and its AI are able to offer me better and more relevant job listings, allowing me to get closer to my perfect job.
Once I have specified a job title or even my preferences for my desired role, SkillGigs' bidding functionality gives me the opportunity to directly communicate with companies and employers alike. I will get matched based on my skills, foregoing the long process that comes with the traditional hiring process.
Why I Use SkillGigs
One of the reasons I love using SkillGigs to find jobs in the tech field is that it gives me the opportunity to sell my skills and experiences to employers who are looking for top talent via Skill Listing. As a matter of fact, all I need to do is simply post a listing of my skills and a profile of my capabilities.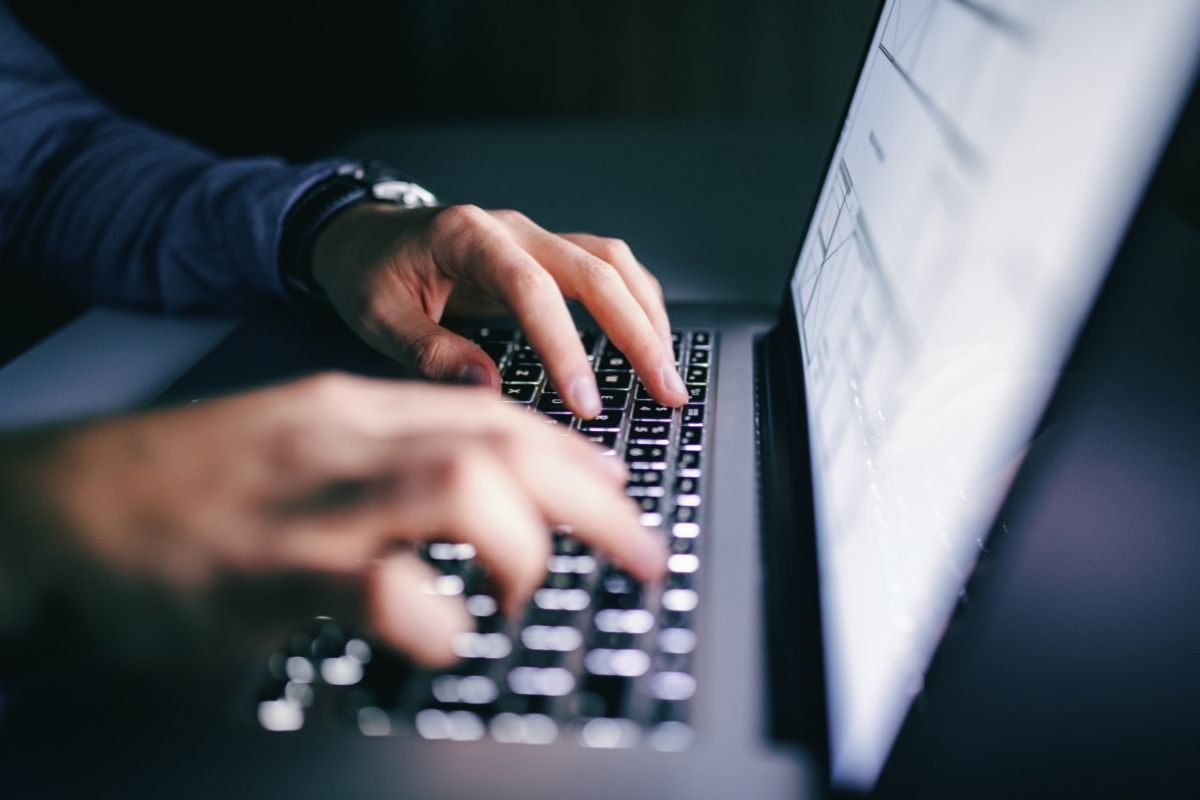 This particular feature helps me get the word out that I am looking to take on either a full-time job or a contractual project. What's more, I appreciate that prospective employers are able to find me on the platform, giving me more chances to bid on their proposals that suit my needs.
Given that employers bid to hire me, I think it is quite fulfilling to know that I can directly communicate and negotiate with them about the terms of the job or the project I am thinking of taking on. Without middlemen or staffing agencies, I am able to get more transparent outcomes with the help of SkillGigs.
I believe that SkillGigs also gives me the control I need over my desired career path. Apart from being able to communicate with prospective employers, it is satisfying to know that I can choose my own gigs and projects as well.
More Control Over What I Deserve
From the roster of gigs and employers bidding on me and what I can bring to the table, I have the power to pick what interests me and what I want to focus my time and energy on. Speaking of time and energy, it is quite liberating to know that I can work the same hours and still earn more money.
I can choose how much I want to make on the job or the project and it's up to the employers to decide if they want to match the salary I have suggested. Digital and tech professionals, such as software developers, engineers, and UI designers like me can see what management opportunities and contract or full-time gigs are available from the onset.
That's not all. I discovered that SkillGigs also makes the same opportunities available for healthcare professionals such as travel nurses, LPNs, CNAs, and many others. Whether they want to work in allied health or non-clinical roles, SkillGigs ensures that applicants have control over where they work.
Upgrading My Resume on the Platform
Another aspect of SkillGigs that I find worth mentioning in this article is that I can establish my personal brand by using this platform's patented 3D resume technology. This primarily makes use of skills and relevant information to make a data-driven resume.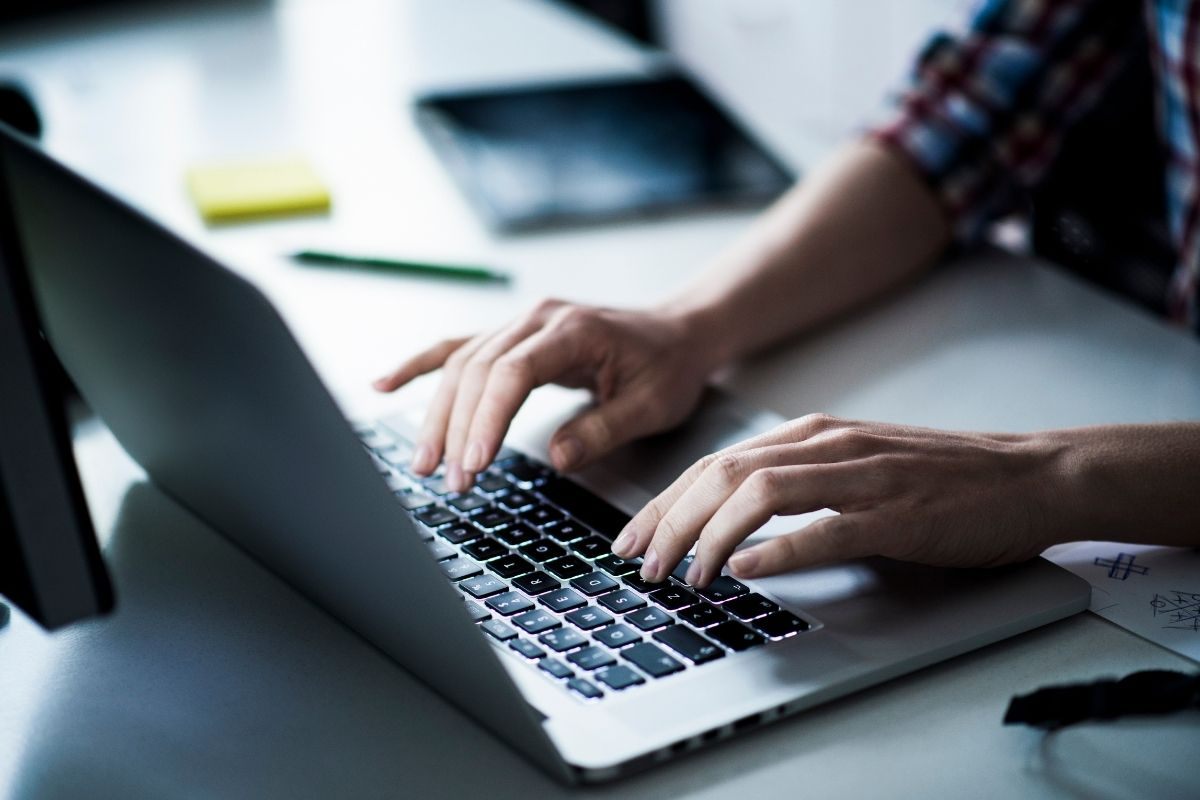 I believe that the heart of this revolutionary resume are the skills that I have accrued over the course of my career and SkillGigs translates this into a more understandable outcome that's also appealing and more professional-looking to employers.
With an easy-to-read career history, employers will have an easier time determining if I am the right fit for the job. Using an in-depth look into the skills I have cultivated across the years, SkillGigs helps break down my career highlights and by extension, how much I have used these skills in my career.
Numerous Resources
I must point out that SkillGigs also has a dedicated blog section that tackles varying topics across industries. Most of these tackle content that equips talents and candidates like me with the essential tools to succeed in finding a job.
There are blog articles on top skills for those who are in tech and healthcare, top IT careers, and even how one could properly decline a job offer. Other aspects tackle trends in the industry, while there are other articles that touch on employer and recruiter needs.
On top of the insightful articles, I find that the frequently asked questions section is also helpful in giving me answers on how SkillGigs works and how I could better participate in the bidding system of the platform.
Finding a Tech Job Using SkillGigs
I can find a tech job on SkillGig in a number of ways. First of all, I can just type in certain keywords in the search bar and SkillGigs will round up a number of search results that fit what I am looking for. I can further refine these results and narrow down my options by using the filters provided by the website.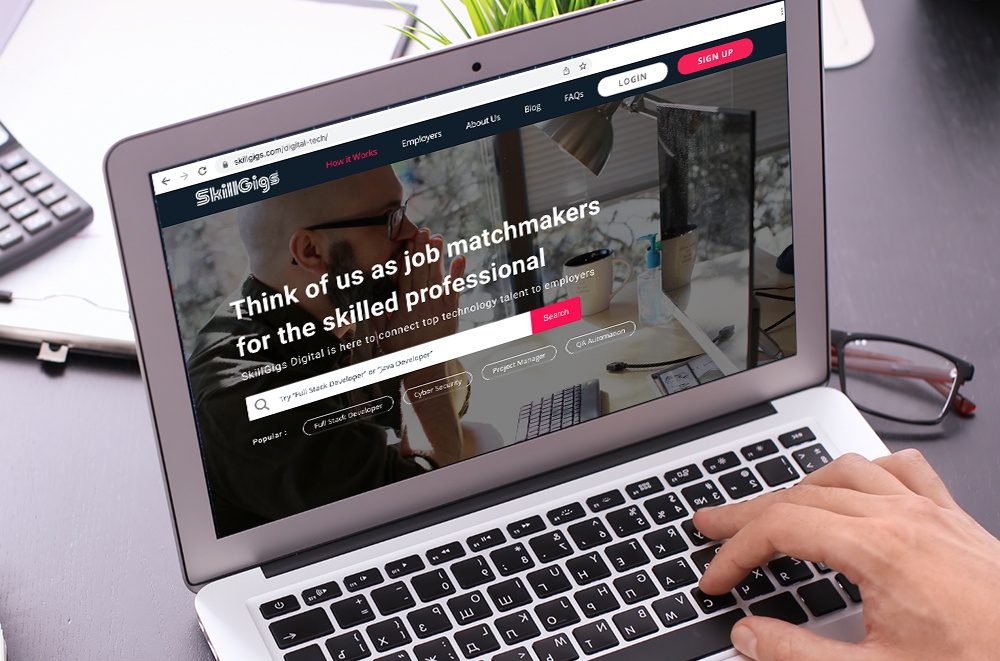 I can play around with some of the filters by choosing the gig type, such as whether I want to get a permanent position or I want to get a contract project instead. Likewise, I can also key in certain skills that I want to highlight. On top of this, I can also include the location of the job I wish to work in.
In addition to these filters, I discovered that I can also sort the results depending on their relevance or date of posting. I also appreciate being able to sort these options depending on the salary or price offered per job or contract.
The SkillGigs home page also offers popular job postings on the platform, so I could just as easily click on any of these job openings and the website will still provide listings that fall under the said position.
Personalizing Results
One of the ways I can put myself out there and find tech jobs as well is by creating my SkillGigs profile. This profile helps attract employers who are looking for the same roles to be filled in their companies and whose skills and experiences align with mine.
To get personalized results, I ensure that I fill out the primary skills and the ideal locations I am looking in for my next job.
I can also add the years of experience I have under my belt and the date I am free or available to start my next job. SkillGigs will suggest career opportunities based on my skills and experiences.
Learning How to Make the Right Bids
Now that I have entered my preferences, skills, and specialties, the AI technology of SkillGigs will match listings accordingly.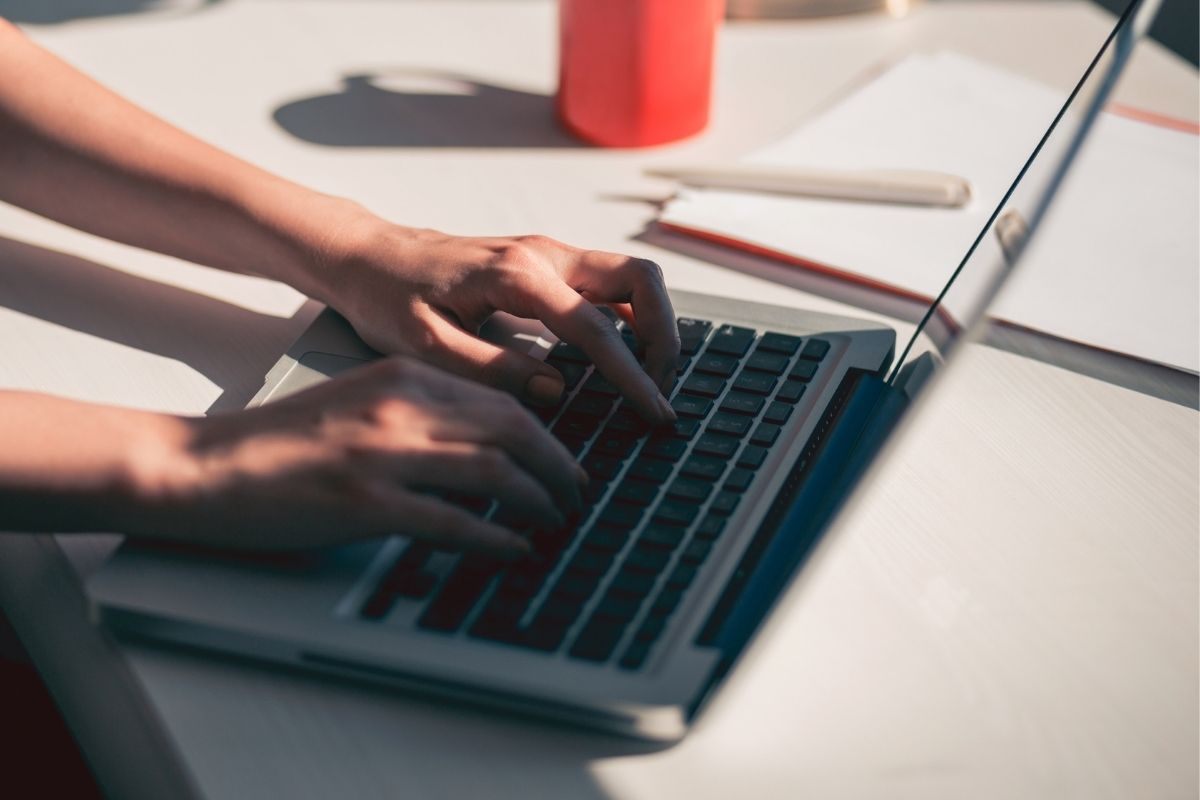 Employers who are looking for the same set of skills and specialties as mine will be able to see my profile.
Employers who are interested in hiring me or those who have jobs for me can offer me positions in their company through bids. I can just sort through these bids and find the right one for me.
Tips on Maximizing SkillGigs
Finding jobs on SkillGigs is free of charge and while I do not have to create a profile, I find that taking the extra step to do so helps increase my chances of getting more career opportunities.
Another tip I have for candidates seeking a tech job is to take advantage of the resume builder provided by SkillGigs. I found this feature to be a great way to streamline my achievements and skills while still presenting them to employers in a more comprehensive and understandable way.
The Takeaway
SkillGigs is a useful job search platform for those who are looking to find jobs in the tech, digital, and healthcare professions.
By giving me and other candidates more control over the job conditions and negotiations, I feel that this platform empowers me every step of the way throughout my job-hunting journey.
References
SkillGigs profile – Top Talent Sign Up – Free Access Job Search Marketplace – SkillGigs