I stumbled upon Dice Careers when I was looking for web-related jobs. I immediately downloaded the app when I realized that it's a niche app. This means that its job search system is dedicated designed for tech-related careers.
It simplified my job hunting. Instead of going through industries that are not relevant to my interests, I am just focused on tech vacancies. With this, I have extra time to fix my resume and prepare for interviews.
If you're looking for a job in the tech industry and you prefer convenience, check out this guide about the Dice Careers app.
How the Dice Careers App Works
Key Features of the Dice Careers App
How to Download the Dice Careers App
Jobs on the Dice Careers App
How to Set Up a Profile on the Dice Careers App
Job Hunting on the Dice Careers App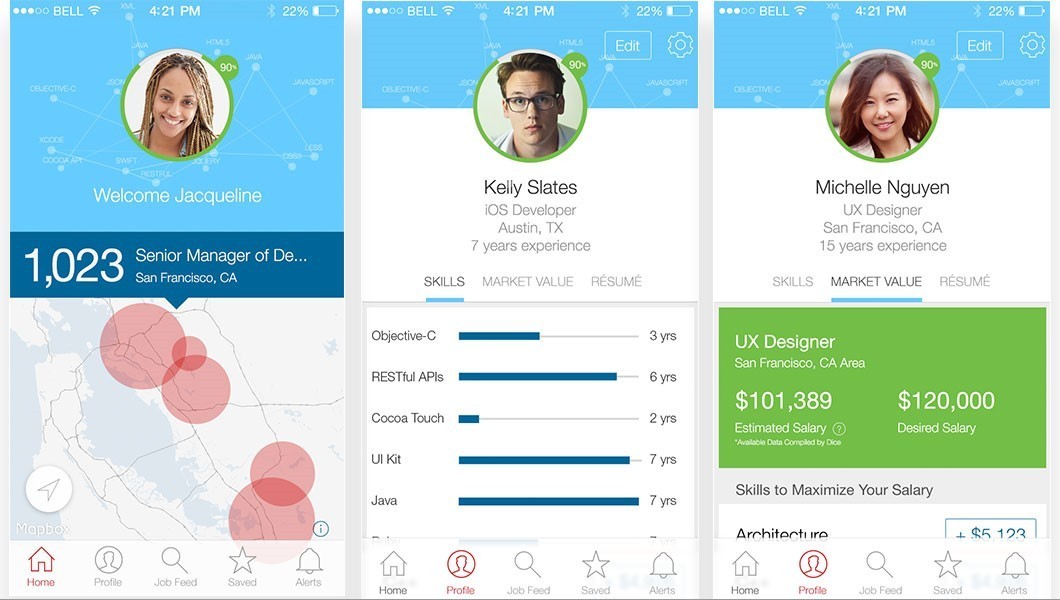 How the Dice Careers App Works
Seeking employment in the tech world is easier with Dice Careers. It's basically a database for technology workers. Using it as an app makes managing one's career simpler and faster.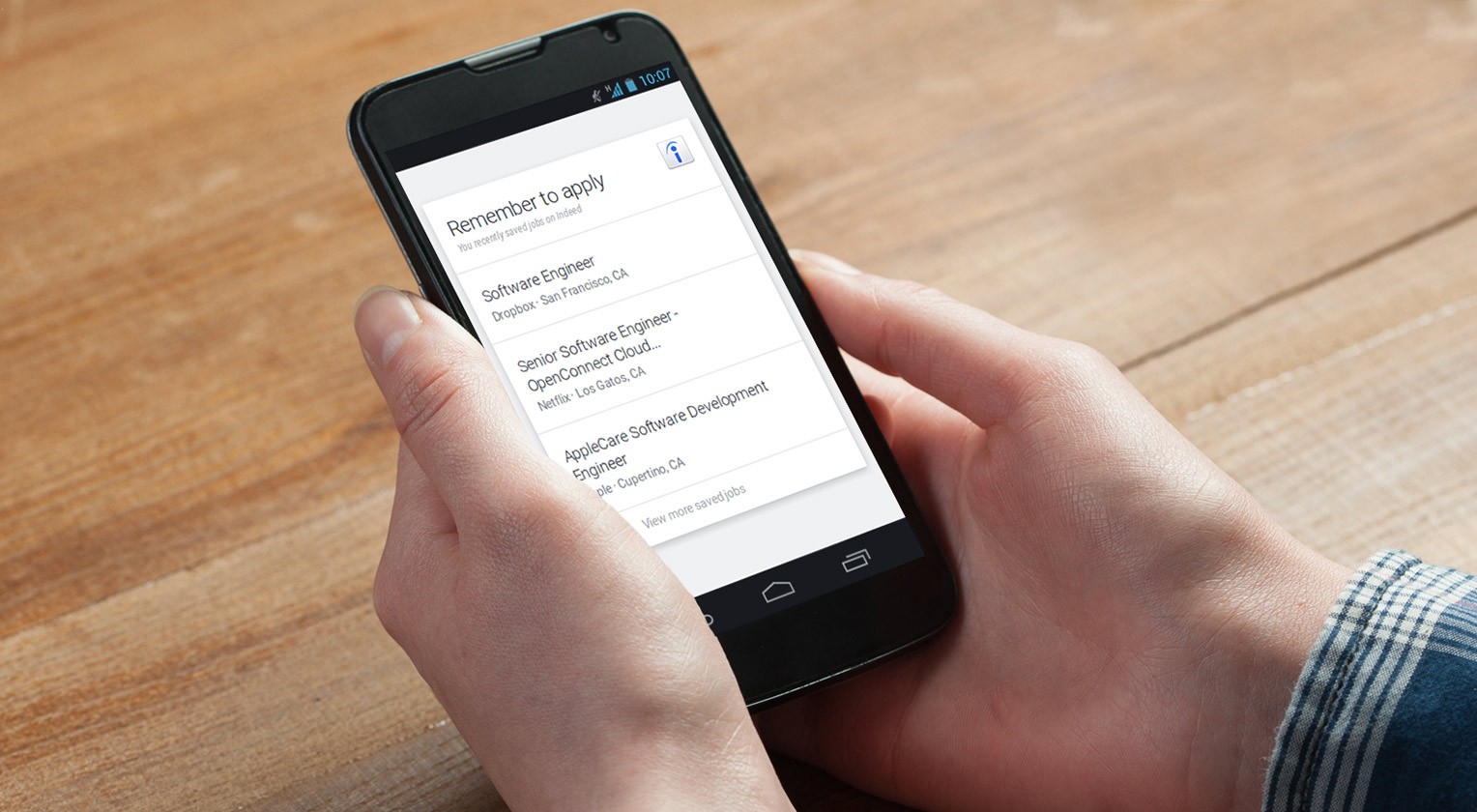 To date, the Dice Careers app is home to over 9 million profiles in the U.S. It is a platform where IT employers connect with top-notch tech talent.
Moreover, Dice equipped the app with data, insights, and career opportunities for the technology workforce while giving recruiters and employers access to state-of-the-art hiring tools.
About DHI Group Inc.
The company behind Dice Careers is DHI Group, Inc. It is a major provider of career marketplaces for technology professionals in different industries, in financial services, and with active government security clearances.
Their goal is to provide expert insights and sources of livelihood and careers.
They serve markets in North America, the Middle East, Europe, and the Asia Pacific region.
Key Features of the Dice Careers App
When I first used the Dice Careers app, I was amazed at how comprehensive its contents are. The search feature is the most convenient system I've ever encountered so far as a user of many apps.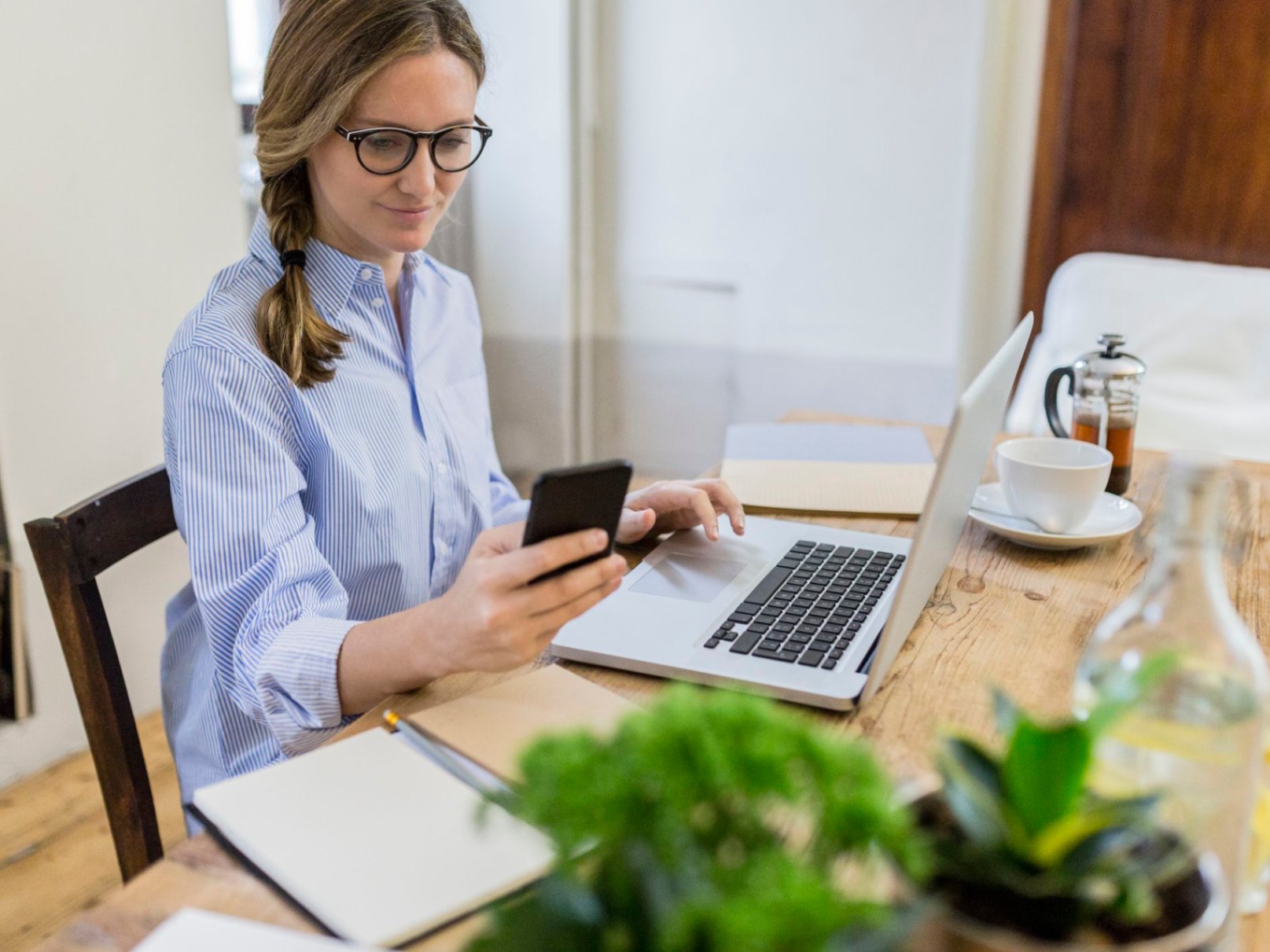 The Dice Careers app allows me to look for tech jobs based on company, location, keyword, programming languages, skills, interests, titles, and more. This means that I can choose a category that aligns with my priorities.
I appreciate the fact that I can directly apply for jobs in the app. I simply tap the "Apply in App" label to see more information about the job. What's more impressive is the app has an estimator that allows me to determine how much my skills and experience are worth.
With the Dice Careers app, I can create and easily manage my career profile. I can receive job recommendations based on my interests and skills. The app also sends me the latest tech reports and career advice.
Companies in the App
Now, let's take a look at the companies you may find in the Dice Careers app. You will come across many major names in tech including Abacus Group, CloudBCLabs, Cambridge Resources Inc., Datavision Inc., and Gateway Solutions Inc.
Tech jobs at non-tech companies include Harmony Healthcare, Habitat for Humanity International, Jackson National Life Insurance Company, King County Library System, Oregon State University – Ecampus, and Oak Ridge National Laboratory.
Check out Pharmapacks LLC, Public Broadcasting Atlanta, PNC Financial Services, Rocket Lawyer, the Washington Dept. Natural Resources, and the Washington Metropolitan Area Transit Authority.
How to Download the Dice Careers App
Job seekers with iPhones and Android phones can install the Dice Careers app on their devices.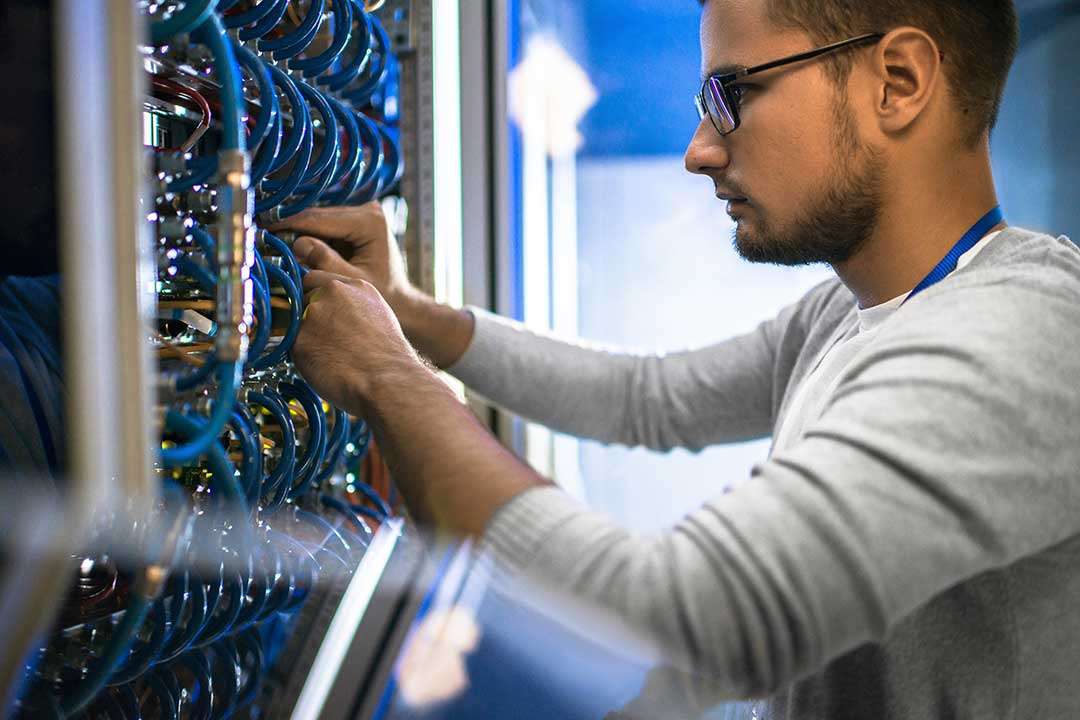 If you are an Android user, make sure you have Android 6.0 and up. Go to the Google Play Store and look for "Dice Careers: Search Tech, IT, and Developer Jobs." Open the app and then hit "Install."
iPhone fans can search for "Dice Tech Jobs" on the App Store. Once the app's name appears, click on the "Get" button.
The app is compatible with iPhone and iPod touch with iOS 13.0 or later and Mac with macOS 11.0 or later and Mac with Apple M1 chip.
Managing Your Email
After the Dice Careers app was installed on my phone, I signed into my Dice account using my email address. Users are advised to remove their email address and telephone number from their resume to ensure privacy and limit everyone's access to their personal email address.
Note that when your profile is visible in the app, it replaces your personal email address with a Dice-generated email address so you can choose who you share your personal email with. You will also get a similar Dice-generated email address from any company that contacts you.
You can change your email by clicking your name in the header first. Then, choose Settings. When you scroll down and see the Email section, tap Change Email. Type in your new email address and then tap Update Email.
Jobs on the Dice Careers App
Are you a new graduate looking forward to your first entry into the tech industry? Are you a veteran tech professional who wants to expand your horizon? Dice has something for everyone.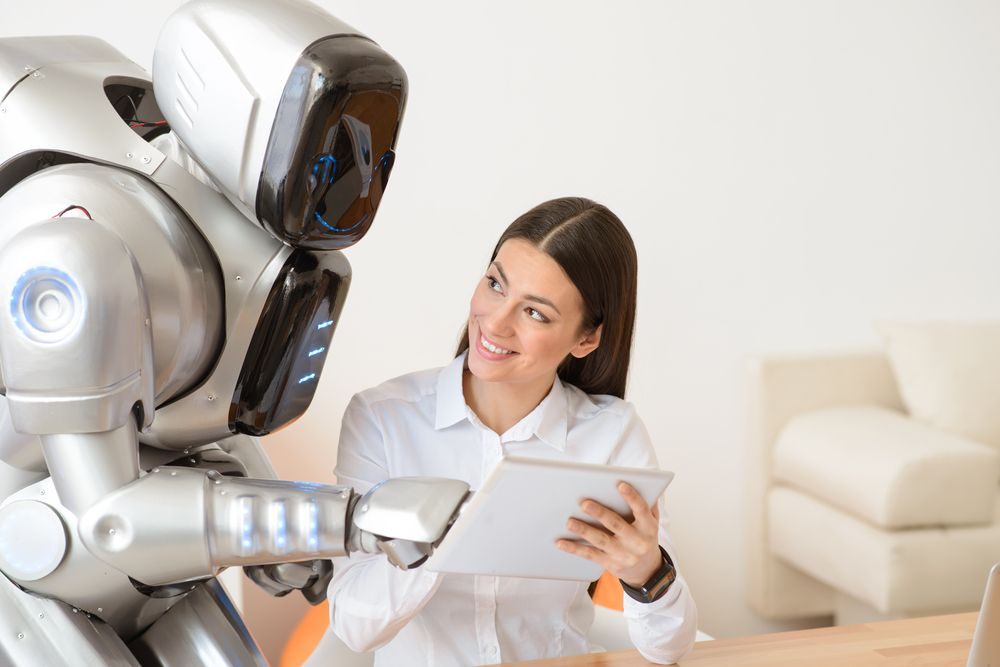 If you're into web, game, or software development, you'll find positions like Web Developer, Full Stack Developer, Android Developer, Frontend Developer, SQL Developer, Salesforce Developer, Backend Developer, Game Developer, .Net Developer, PHP Developer, Python Developer, and Mobile Developer.
For those who are seeking new heights, view the job details for Project Manager, Product Manager, and Program Manager. If you're into systems engineering, the app has Network Engineer, Systems Administrator, Solution Architect, and DevOps Engineer.
Other interesting positions are Network Administrator, Machine Learning Engineer, Linux Administrator, and Data Analyst.
Browsing Jobs
Apart from browsing jobs by the title of the position, you can browse jobs by skill, by category, and by popular searches.
When I say by skill, you'd see different tech subjects, including cryptocurrency, data mining, JavaScript, machine learning, neural networks, and Kanban. "By category" refers to the type of work setting.
For instance, you can look for part-time jobs, work from home, startup jobs, and telecommuting jobs. Popular searches refer to the most searched terms in Dice. Some of them are Linux, Ruby, Data Scientist, DevOps, Hadoop, iOS Developer, and Cloud.
How to Set Up a Profile on the Dice Careers App
Now, let me show you how to set up a profile on the Dice Careers app.
First, make sure you are logged in to the app. Tap your name in the header menu and choose Profile. To create a profile, you can either upload a resume or manually fill in your profile.
When I uploaded my resume, Dice automatically extracted my information to auto-fill key profile fields such as Work Experience, Skills, and Education. If you're manually filling in your profile, you will be directed to a blank profile where you can manually enter your information.
To make your profile searchable, simply go to your Profile or Personalized Dashboard, and locate the Visible toggle. Toggle to ON, and your profile will automatically be visible to employers. If you prefer to hide your profile, just locate the Visible toggle and toggle the button from ON to OFF.
Resume
To upload a resume, choose Upload New or Add Resume in the About You section, under Resume. Read the warning that will remind you to remove your personal contact information from the resume. Then, tap Choose File and the desired file from your device.
Double-click or tap Open. Determine whether or not you'd like to describe skills from the resume. You'll receive a success message, where you can tap Close.
Job Hunting on the Dice Careers App
After sending my applications, I am able to save and view the jobs I've applied to.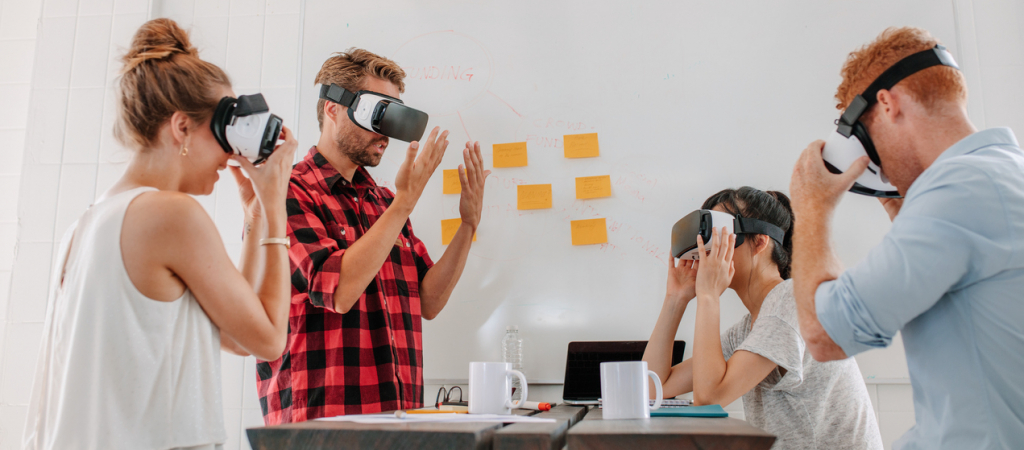 To do that, simply sign in to your Dice account. Tap your name in the header menu and choose Jobs. Go to Applied Jobs from the menu at the right of the list.
Note that Dice hides any jobs users have saved that have expired. To un-hide them, you can tap the "show expired jobs" link at the top-right above the list.
Managing Your Job Alerts
There are two types of alerts users can choose from in the Dice Careers app. With Job Alerts, I am still required to perform a job search using certain keywords and filters. If users choose IntelliSearch Alerts, they must opt-in so that they can get alerts based on the information in their profile.
Users have the option to adjust their job alerts to fine-tune the types of jobs they want to know more about. They can also set how often they want to receive them. To do this, choose Alerts and on the IntelliSearch, click the toggle to slide it from off to on.
When you review your saved searches, you can simply tap the title of that saved search. To rename a job alert, choose Rename below the alert title and enter a new title. You can also change alert frequency for an existing alert, and the options are Daily and Weekly.
Conclusion
Using the Dice Careers app makes the job search experience simpler and faster. The app provides customized recommendations and reliable insights for one's career growth. If you're serious about thriving in tech, install and keep the Dice Careers app on your phone.