When you first start looking for a job, it can be both nerve-wracking and exciting. Even though involves waiting and not knowing what will happen, it also gives you the chance to move up in your career and get a good job.
No matter how much experience you have or your situation, everyone needs help when looking for a job. Some tools can help you find a great job opportunity, such as Indeed.
Learn more about Indeed and its offered services. Discover how you can use Indeed to search for the job that suits best your skills and requirements.
What Is Indeed?
How Do You Use Indeed.com?
How Do You Start Searching for Jobs on Indeed?
How Can You Maximize Using Indeed for Job Searching?
How Do You Upload Resume on Indeed?
What are the Pros of Using Indeed?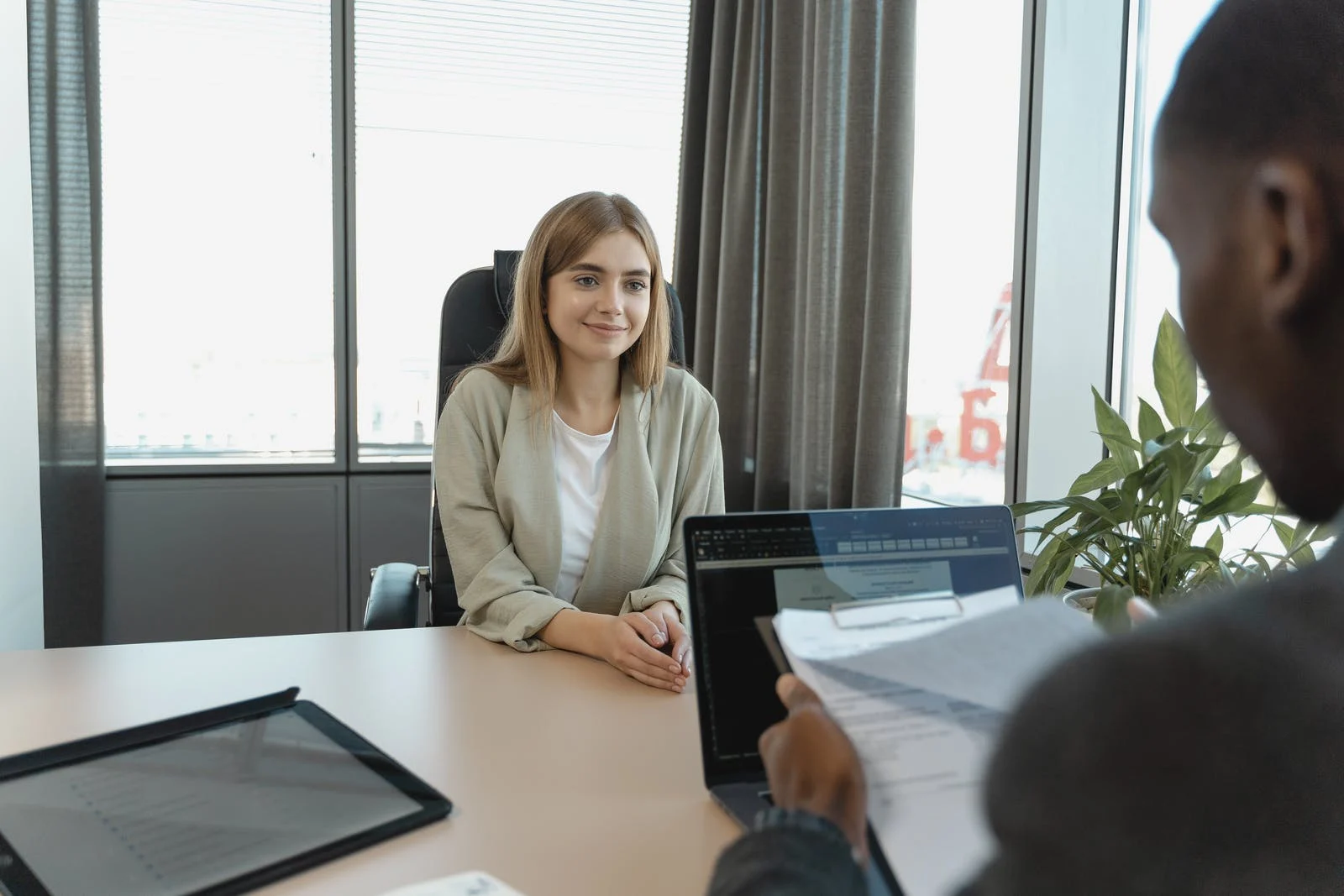 What Is Indeed?
Indeed is a job search platform based in the US that lists jobs all over the world. Indeed is an example of vertical search because it's a search engine for a single subject. It was launched in November 2004.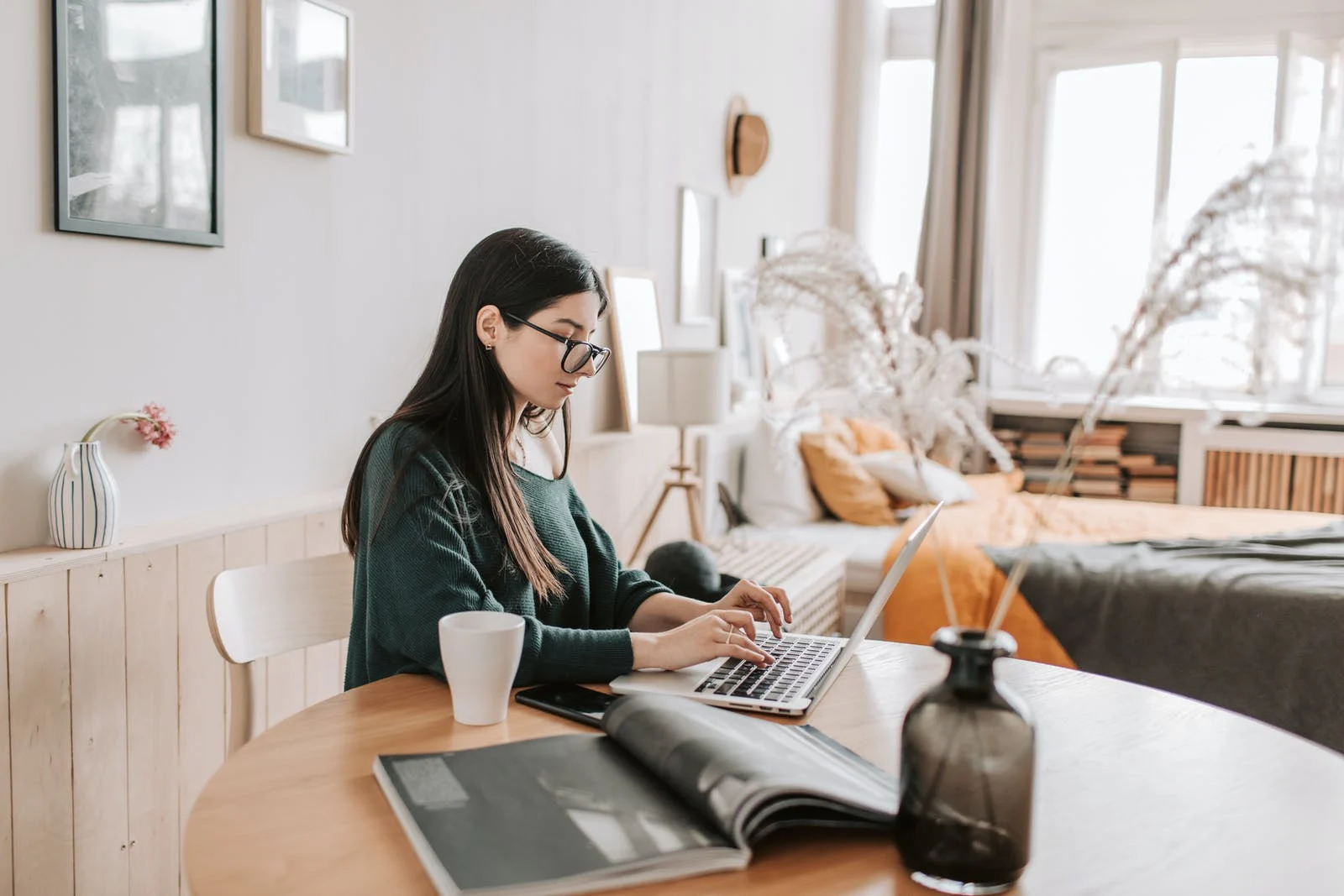 Today, you can use Indeed in more than 60 countries and in 28 languages. In October 2010, Indeed.com took over Monster.com as the most popular job site in the US.
The site collects job listings from thousands of websites, such as job boards, staffing firms, associations, and company career pages. They make money by selling premium features for job postings and resumes to hiring companies.
In 2011, Indeed started letting people apply directly to jobs on its site and letting them post and store their resumes.
What Is Indeed's Mission as a Company?
With more than 250 million unique visitors every month, Indeed is the number one job site in the world. Indeed puts job seekers first by letting them search for jobs, post resumes, and learn about companies for free. They help millions of people find new opportunities every day.
The company's goal is to help people find jobs, including some of the highest paying jobs in the US. Indeed has more than 13,330 employees worldwide who are passionate about this mission and improving the recruitment process using real stories and data.
Indeed strives and encourages a workplace where people work together to give jobseekers the best experience possible.
How Do You Use Indeed.com?
When you search for jobs on Indeed, you can customize the results to meet your needs. You can look for jobs by salary, industry, job title, and experience level, among others. You can also set up job alerts to avoid missing out on the newest opportunities.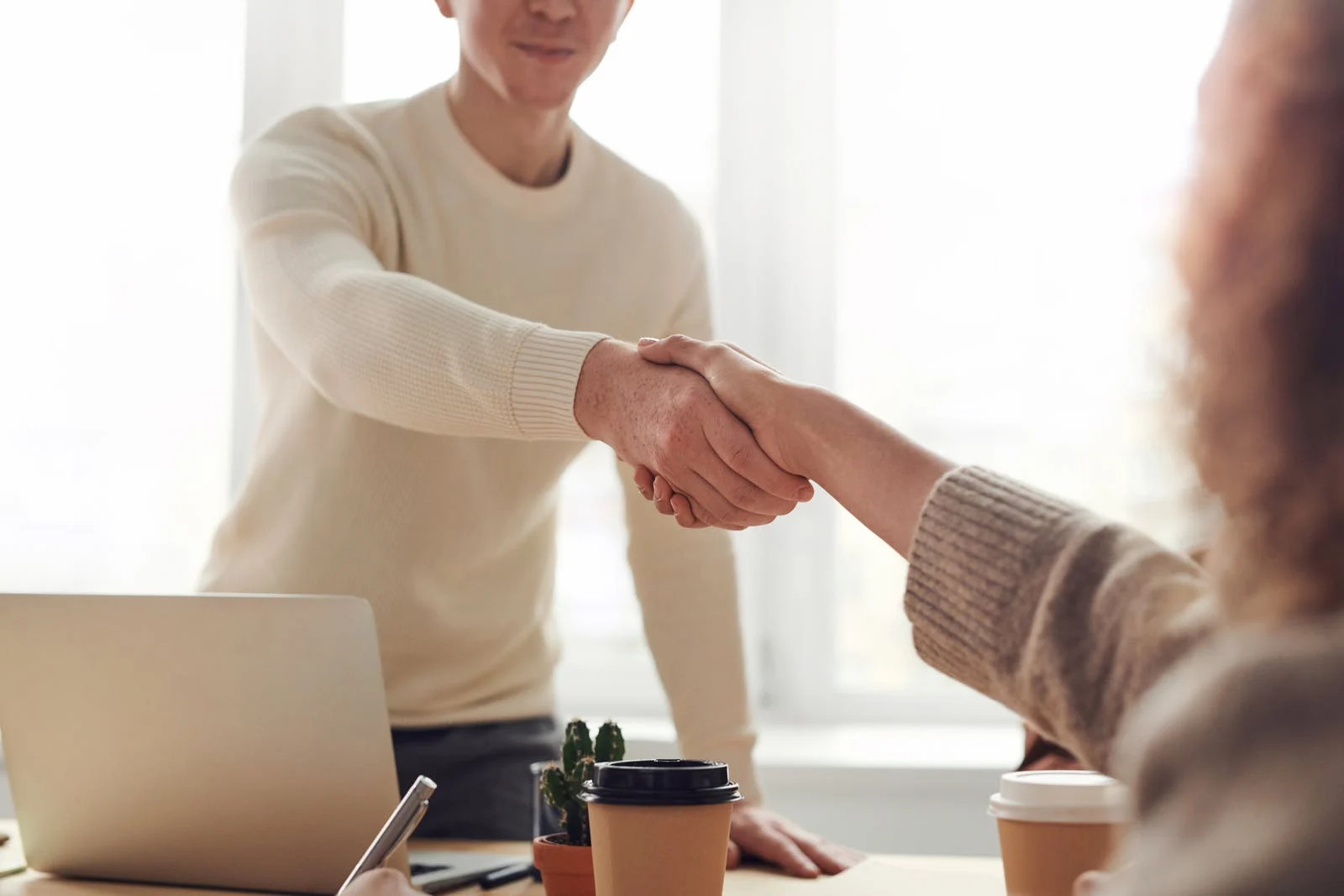 There are 9.8 new jobs added to Indeed every second, so it can be hard to find the ones that are best for you. Thus, you must do your best to filter the postings based on your target position and role. Remember, Indeed.com is like Google, a general search engine but specifically for jobs.
The team of Indeed provides six easy steps for jobseekers to follow when using the site. You can follow these steps to maximize your searching on the Indeed website.
Make a free account on Indeed and post your resume there.
Use the search bar to look at jobs by location.
Filter the job results based on what you need and want.
Set up job alerts to know what's going on.
Look into companies to find out more.
Find out what the average pay is for each company and job title.
How Do You Create an Account on Indeed to Start Job Hunting?
Indeed works because it gives people free tools that help them find jobs. This lets you set up an account, upload your resume, and search through many opportunities that match your specific needs.
Click the "Sign In" tab at the top right of the homepage to make an account on Indeed. Under the first place to sign in, click "First time here? Sign up for an account." You can sign up with your email or social media account login information or make a new email and password.
After you make an account, you can start to customize it by adding your resume, setting your job search preferences, and using the help center's resources.
How Do You Start Searching for Jobs on Indeed?
It is easy to search for jobs on Indeed. Click on the "Find jobs" tab is in the upper left corner of the page, and type in the job title or preferred location of a job.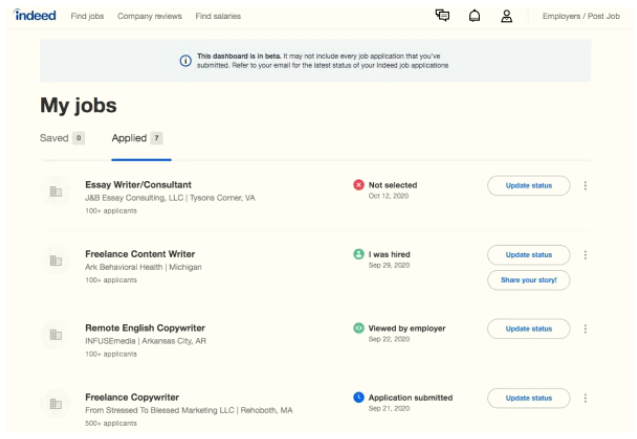 If you do not have a location, you can type in "remote" to find work-from-home jobs. You must change your search criteria to narrow the results down, giving you a better opportunity to find the best job that suits you.
After you put in your first job search criteria and click "Find jobs," you will see more advanced criteria on the results page. This lets you narrow your search by factors such as date posted, the type of job, the salary, location, the company, and your experience level.
How Can You Save Posts on Indeed?
The Indeed team understands that sometimes job seekers want to save jobs they like for whatever purpose. You can quickly mark jobs or companies that interest you when you save them.
There are two ways to save jobs. First, as you look through the search results, you might notice that each posting has three bullet points in the top right corner. When you click on it, you can choose to save the job or show that you're not interested.
The other way is after clicking on a job posting, you can save it by clicking the heart next to the "Apply Now" button.
How Can You Maximize Using Indeed for Job Searching?
You can also find the right job by using advanced search techniques. Add "Company" or "Title" to your search to look for a specific company or job title. If you want to work in a country other than your own, you can look for international jobs on Indeed International.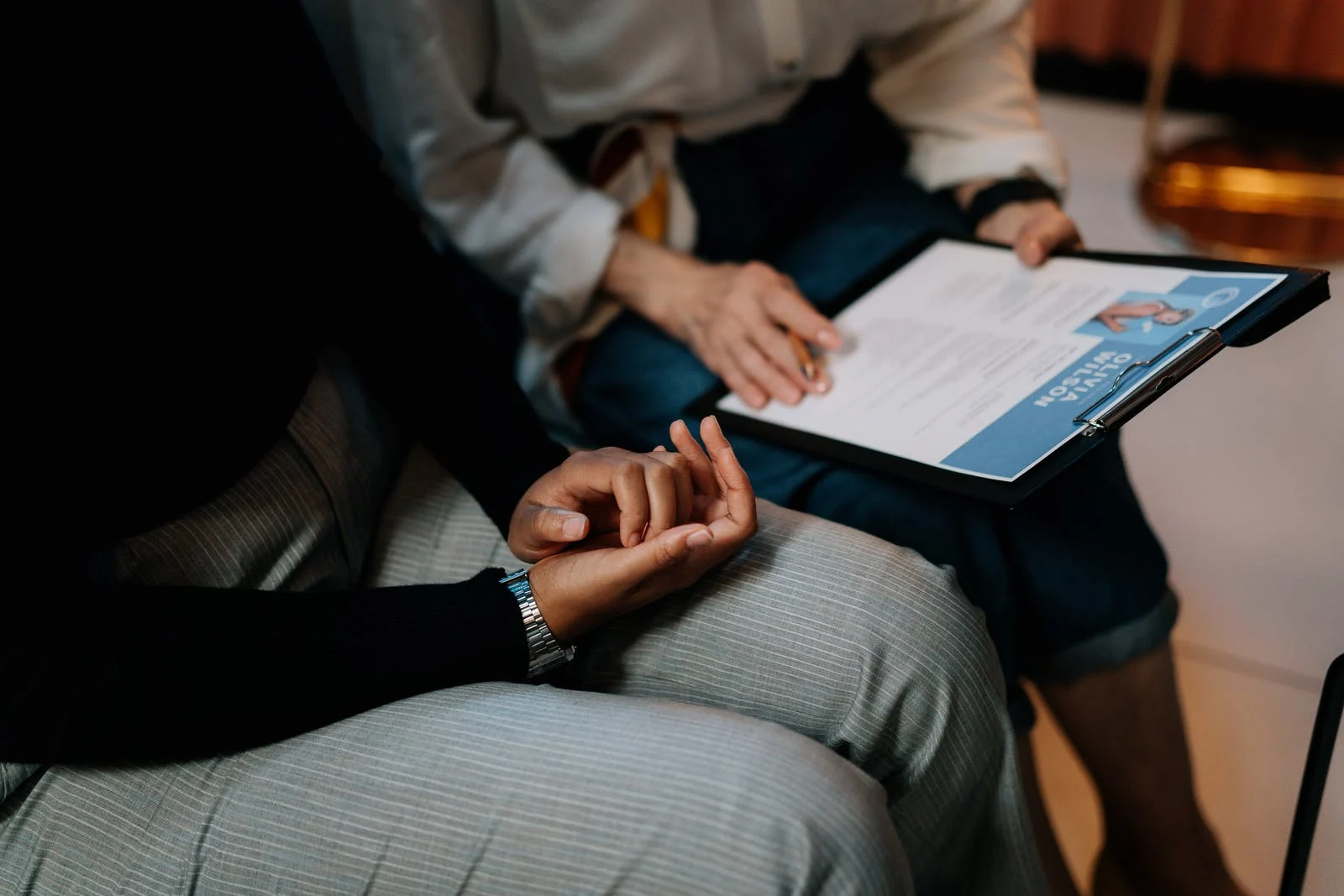 Next, set up job alerts as you explore job opportunities on Indeed. Job alerts are emails that tell you about new jobs that match the qualifications you are looking for. This feature makes it easy to find new job openings after employers post them.
You can set up more than one job alert that will be sent to you daily or weekly. From your account, you can control alerts by choosing how often you want to get email updates, pausing alerts, or deleting them. Receiving as frequently as possible is advisable to avoid missing out on any job opportunity.
You can also get add-ons for Chrome, Firefox, and the Google Toolbar. With these apps, you can get notifications about new jobs and messages from employers right in your web browser.
How Do You Verify Employers on Indeed?
Suppose you are considering applying for a job at a certain company. In that case, you can learn more about the salary range, the company culture, and the most important employee benefits by searching for them on the "Company Reviews" page.
After searching for a company you are interested in, you can read reviews from former employees and compare the company's overall rating for job security and advancement, work/life balance, culture, management, and compensation or benefits.
You can also look at average salary information for different jobs at that company and search for jobs currently open with that employer. Researching a company before an interview can help you determine if it is a good fit for you and give you questions to ask the interviewer.
How Do You Upload Resume on Indeed?
Uploading a resume to Indeed is easy, and you can upload an old one or make a new one depending on what you need. Updating your resume with all your new relevant skills and experience is best.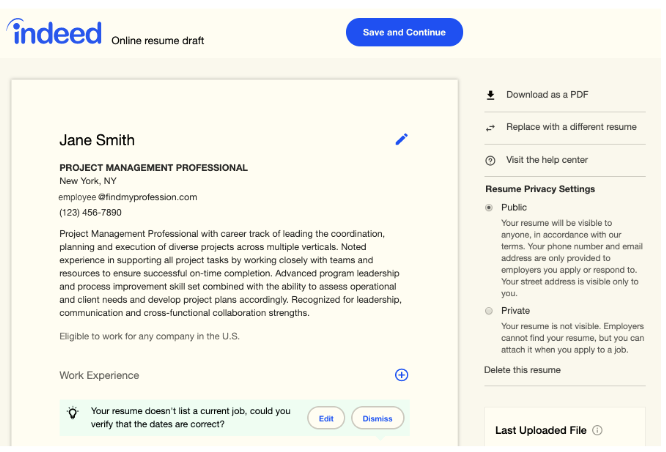 Here are the steps to take to upload a resume onto Indeed.
Under the person icon, click "Profile" on the drop-down menu.
Choose "Upload your resume" or "Make a new resume".
If you choose "Build a new resume," use the formatting tools on Indeed to make a complete document.
If you choose "Upload your resume," you'll need to select a file on your computer to send.
Check your resume's format and make changes with the help of the formatting tools on Indeed.
Choose if you want your resume to be private or public so employers can find it.
Why Is Uploading a Resume Important in Creating an Indeed Profile?
It is important to remember that you might want to change your resume before applying for different jobs to include keywords and make yourself stand out.
Creating or uploading a resume to Indeed makes applying for jobs on the site easier.
When you click "Apply Now" on a job listing on Indeed, you have two choices. You can either choose a resume you already have on Indeed or upload a new one. This is important if you have different resumes for different jobs.
What Are the Pros of Using Indeed?
Becoming one of the most used job search websites is no easy feat. This status proves that Indeed offers some great perks for job seekers. It is easy to find relevant jobs using keywords, titles, industries, and locations. Plus, you can use a more advanced filter to narrow down the results.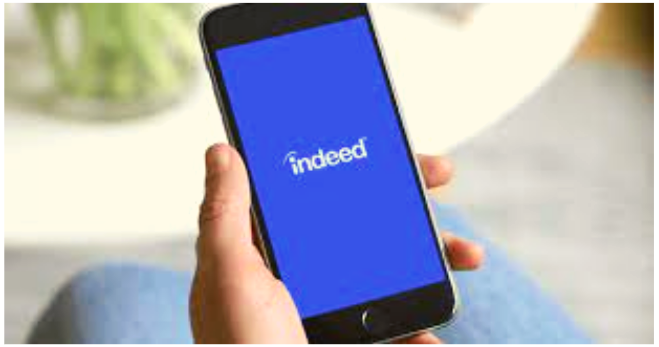 It fits postings for all kinds of jobs, like internships, freelance work, and part-time jobs. Candidates can upload and save their resumes to apply for jobs quickly. Daily job alert emails let applicants know about new job postings that match their search.
You can use the Indeed app to apply for jobs no matter where you are. This is important because it lets you apply for jobs before others and get job alerts on your phone.
You can also save jobs you find to use for later after you have had time to review the requirements.
What Are the Cons of Indeed?
Competition for open positions is fierce because new jobs are posted every second. Since many people are using Indeed, there are numerous people you need to outlast for a position.
Over time, free job postings will shift further down in the search results, decreasing their visibility.
Conclusion
Indeed helps jobseekers have a platform where they can look for job opportunities. They only need to create a profile, upload their resume, and apply for the company.