Currently, the trend is to work online. Nobody wants to be tied down to a 9 to 5 job anymore. And, with the current world events that the pandemic has caused, it would be better if everyone was able to work from home.
Well, whatever your reason for finding an online job is, we are here to help you with some of the best websites right now that are willing to offer you online work.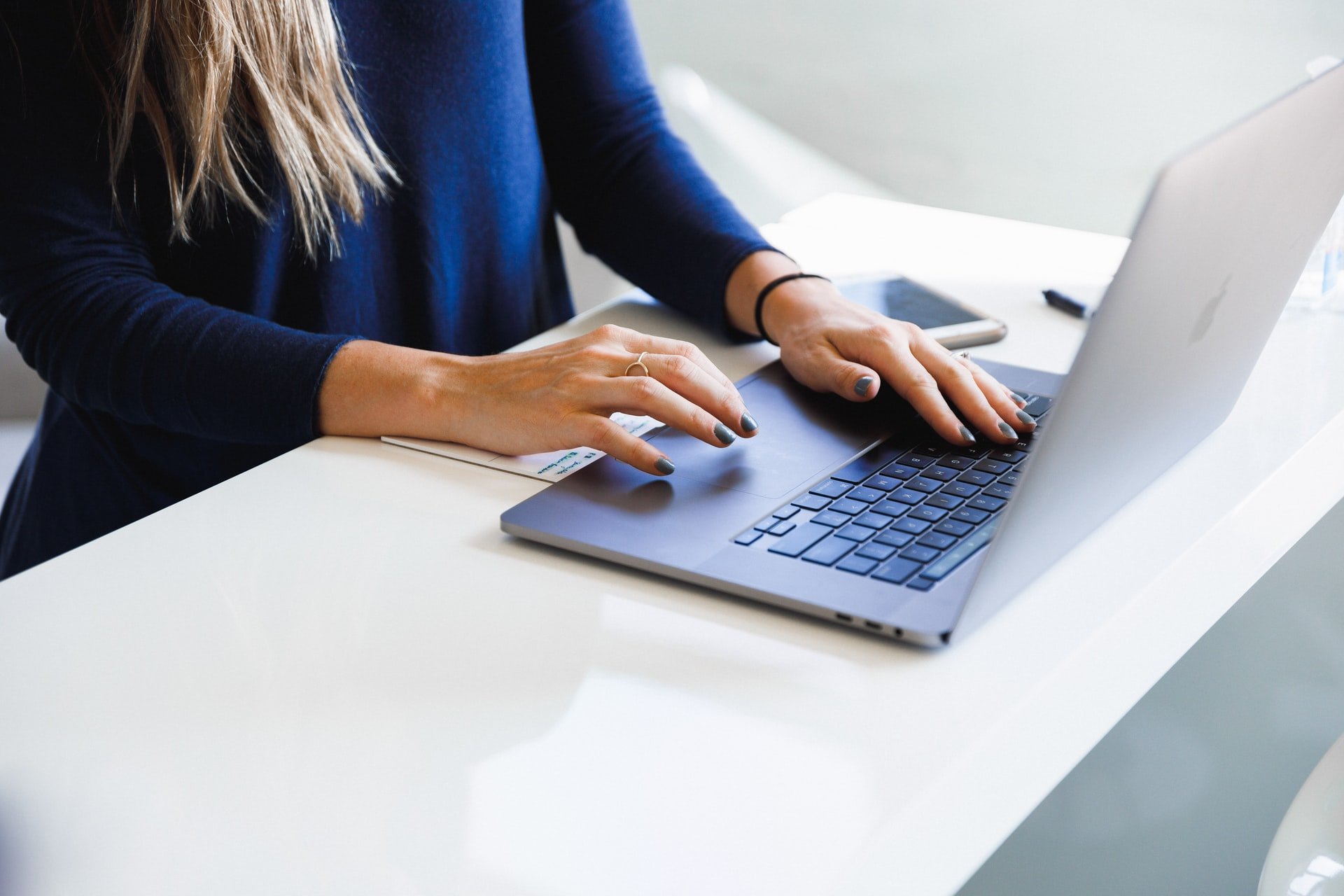 Why Work Online?
Online work is an absolute dream because you get to be your own boss and work at your own pace. No more boring meetings, unattainable targets, and a million other things you may have been experiencing in an office setup.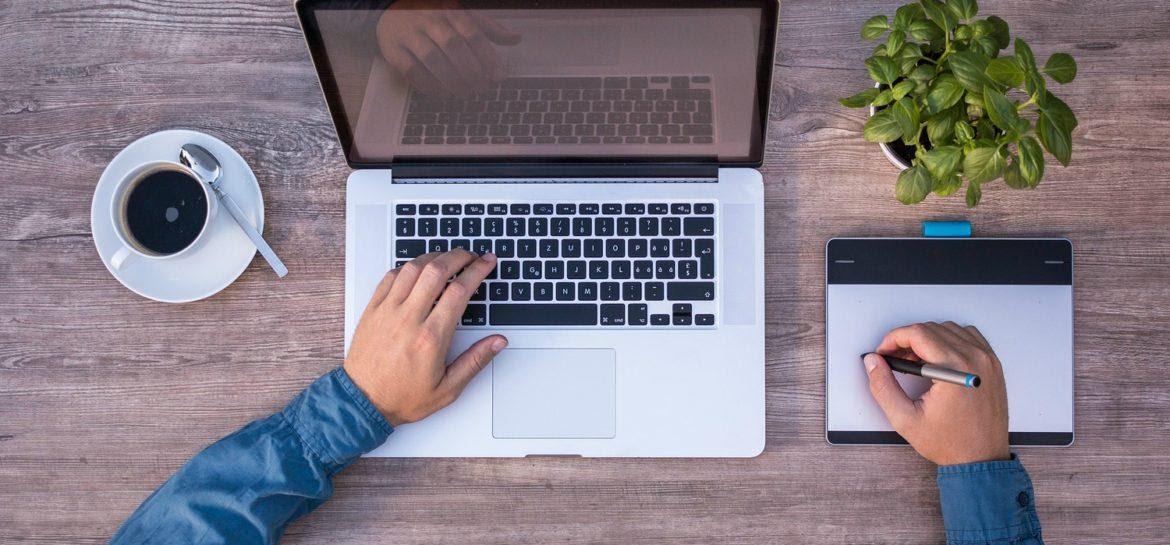 You can also decide to work online as a side job, which will enable you to keep your current job and earn some much-needed extra cash on the side. They also do not require too many qualifications; you just have to prove that you can do the job. What you will need, however, is a good computer and a fast internet connection.
Apart from being able to land a job that pays pretty well for working wherever you are, the coolest point about freelance websites is that an escrow mechanism protects your salary/fixed payment. Thus, you don't have to worry about the risks of not getting paid for the provided service.
Upwork
We have to start with Upwork because, currently, this is the best platform there is. Every freelancer is probably working from Upwork, and if they are not, they should join the platform. The reason behind the tremendous success of Upwork is its consistency in maintaining its core values and helping freelancers.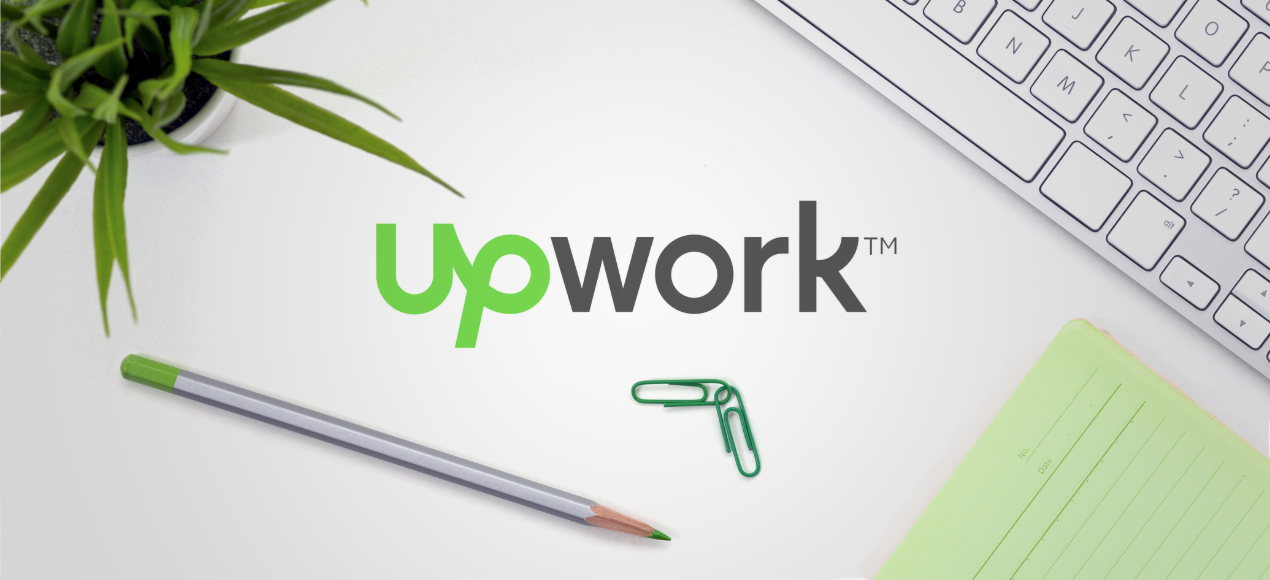 On Upwork, you need to open an account that showcases your skills and what you are willing to bring on board. Then, after you have an established account, you must then start looking for work. The company claims to post more than 2,000 jobs each day, and they currently have more than two million freelancers from all over the world.
The good thing about this site is that they have all sorts of jobs for you. For example, if you are a typist, you can easily find typing work. If you are a web designer, you will find work, and so on. They even feature foreign language jobs for people who are bilingual or who can work as translators.
Guru
This company started in 2001 as a simple passion project. They are based in Pittsburgh, Pennsylvania, and they mostly cater to US-based online workers. The platform's design is to attract experts for their clientele.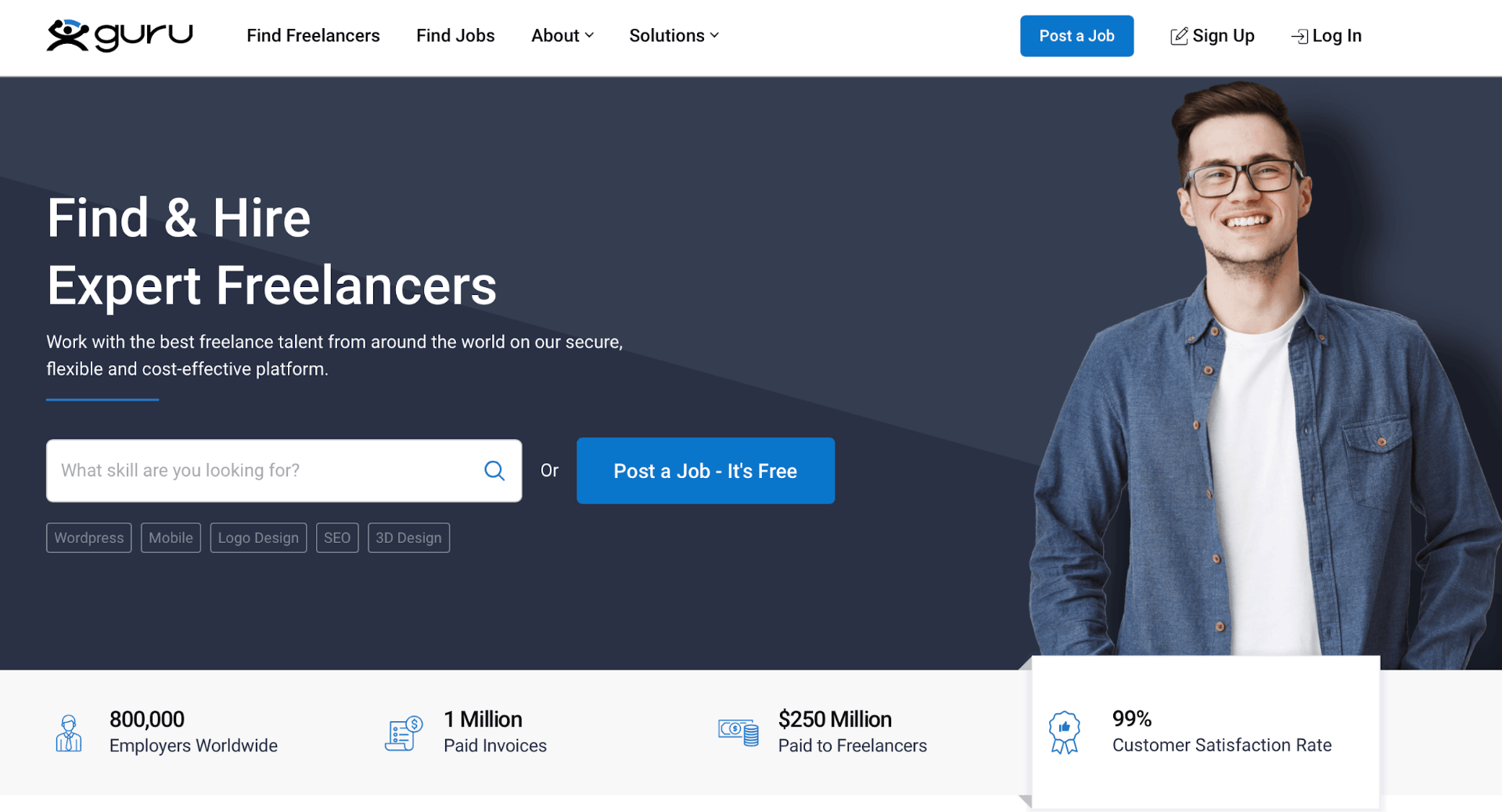 They verify all of their freelancers to ensure that they are only promoting the best of the best. As such, freelancers may be able to earn a bit more on this site than others. One of the most fantastic points of it is that Guru supports freelancers from all around the globe. Not only that, but there isn't a limitation regarding the job position type.
What good is a freelance platform if it isn't there to support you when problems occur? Fortunately, Guru does allow several contact forms, including live chat, email, and a phone number. In our experience, their customer gets most issues settled within hours.
Freelancer
This is an old player in the game, and they are pretty similar to Upwork in terms of operations. However, of late, they have slowly been losing their touch. What happens on this site is that you bid on jobs that have been posted by clients.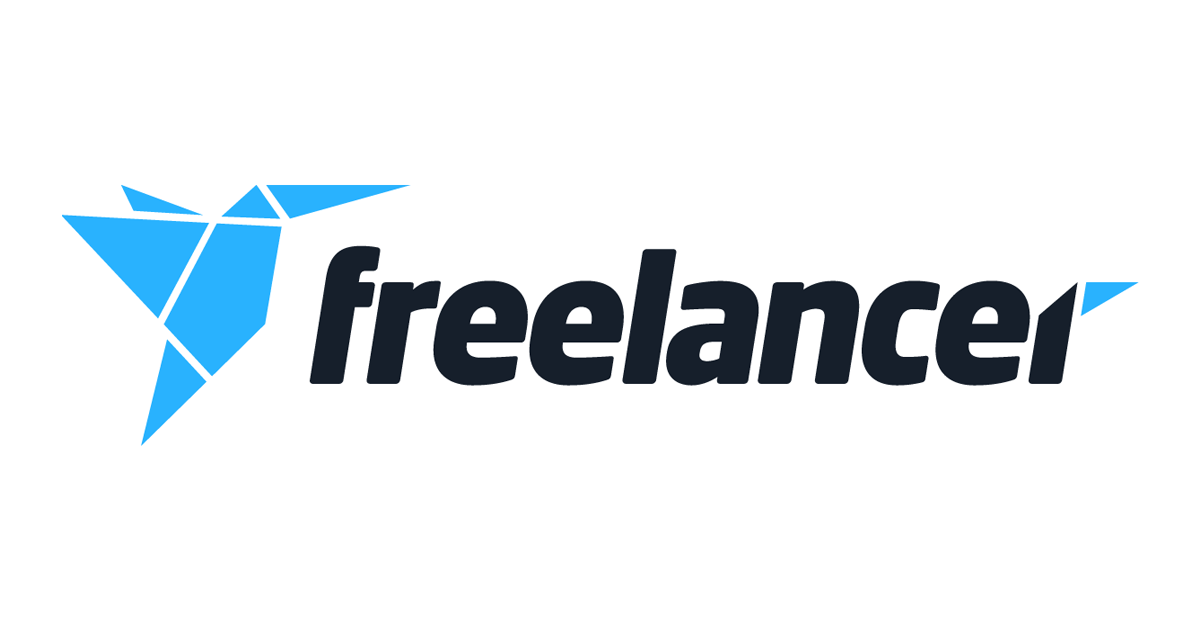 The biggest problem that has emerged with this platform is that there are many fraudulent cases, and the likelihood of being conned is pretty high. However, that being said, they still cater to a wide number of freelancers. In 2019, they claimed to have more than 29 million users.
The main advantage of signing up to work on Freelancer is that it is the largest network of remote jobs. It has more than 32 million freelancers and hundreds of thousands of jobs that you can write a proposal for.
Toptal
This is a pretty famous marketplace for elite freelancers who have years of experience. Most of the jobs on the site pay between $50 and $250 each hour. They have a very well-developed vetting system that requires you to keep your experience in check to be considered.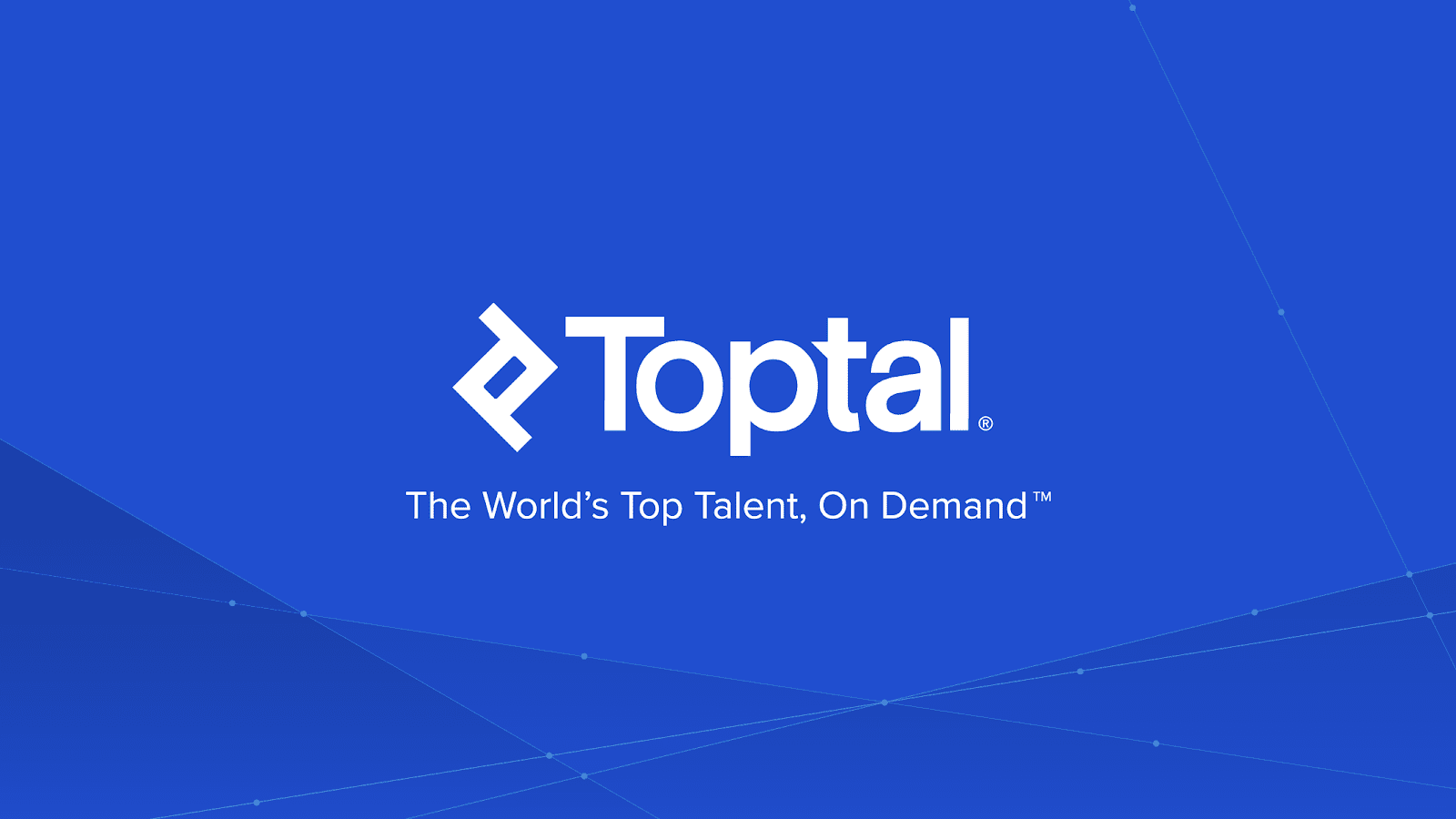 With that in mind, it isn't an ideal website for freelance writers or translators. But, on the other hand, the fact that it claims to hire the top 3% of people working from home globally means that you can expect much better job offers as long as you provide high-quality work.
Most of the jobs on the site are primarily in software development and finance. A good number of freelance platforms forget to offer rewards for progressing and having long-term clients. Fortunately, it has one of the best relations with freelancers and will offer your service as the top talent (3%).
Fiverr
All of the opportunities on Fiverr typically have low figures in terms of payments. However, if you are looking to start your freelance career, then you can build your portfolio very fast on the platform.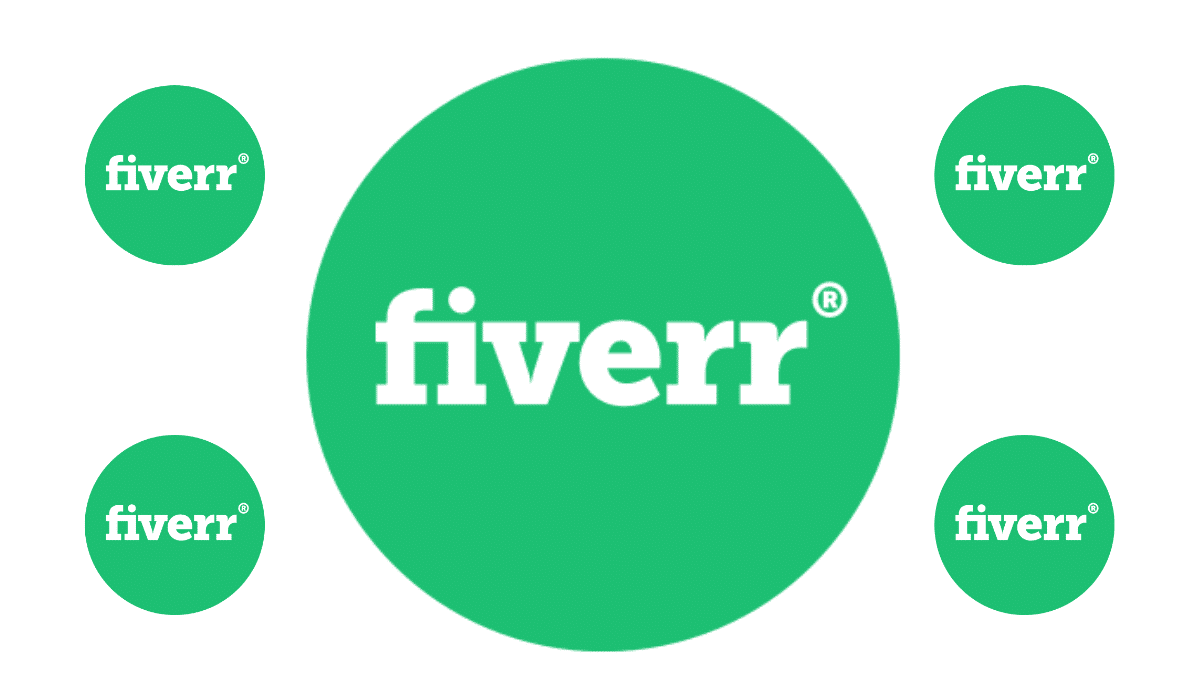 Unlike other online websites, on Fiverr, freelancers post the jobs they wish to do for their clients instead of the clients posting job openings to find someone to work for them.
The freelancer will post something like "I can write a 300-word article for $10," or something like that. Of course, most clients will choose the low-cost freelancers, so you may end up charging very little so that someone chooses you.
Simply Hired
SH is interactive and offers its users remote jobs in nearby locations. Not only that, but also filter out job postings by the salary and the estimated fee. This job search engine is focused on helping ordinary people become successful freelancers through resume strategies and tips for improving your service quality.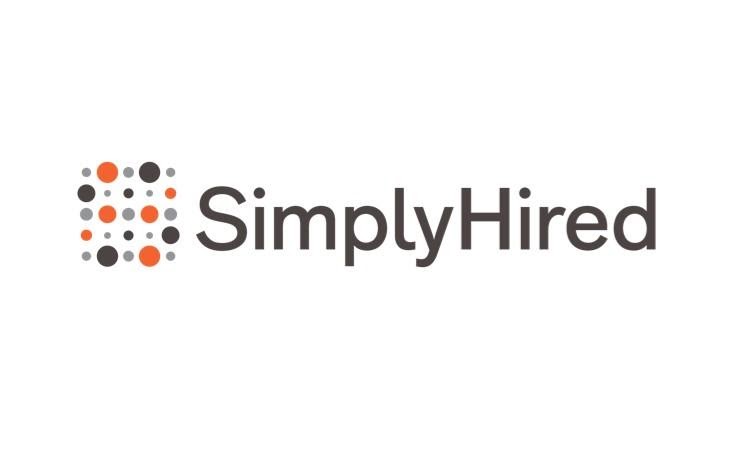 Headquartered in Sunnyvale, California, this website focuses on connecting employers and employees in the sphere of computer hardware, design, and software development. It can't compare to Freelancer or Upwork if you are an article or a creative writer.
One of the advantages is that you need to invest much less effort into sending proposals and searching for a job. If you have created a spectacular resume, including your ambitions and skills, there is a high chance that a company with such requirements will reach out to you (employer pays a fee per contact).
PeoplePerHour
In terms of functionality, PPH may be the best option. With more than 2 million active freelancers and thousands of companies hiring through this platform, it is relevant in the sphere of remote jobs. The most fantastic point is that the hiring process can be done in minutes without complex proposals and days of waiting for a response.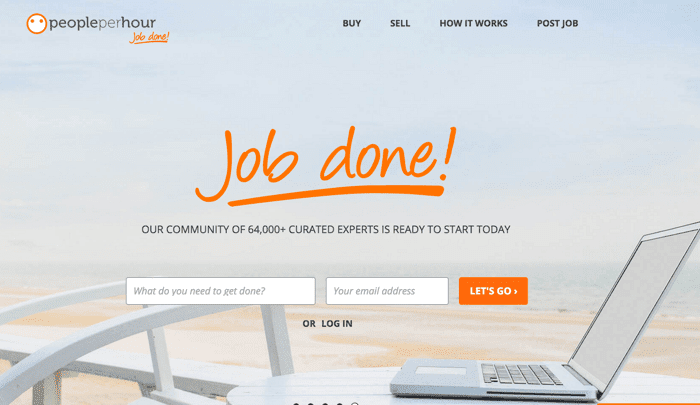 In comparison with Simply Hired, it is more versatile and supports a variety of skills, starting from software development, design, and marketing over to translating, writing, and music production. Keep in mind that you are getting a rating after each job done which makes it pretty easy to progress as long as you maintain a high quality of your service.
As PeoplePerHour is pretty competitive, we recommend that you don't start with high fees. Instead, if you do the first few tasks for an affordable price, you will have a much better chance of making a name and getting the most out of this free-to-use platform.
Aquent
Any freelancer that wants to be supported by a well-recognized firm that has been awarded multiple times should try Aquent. Apart from the fact that this company has more than several physical offices, their website supports freelancers looking for jobs in the creative or marketing sector.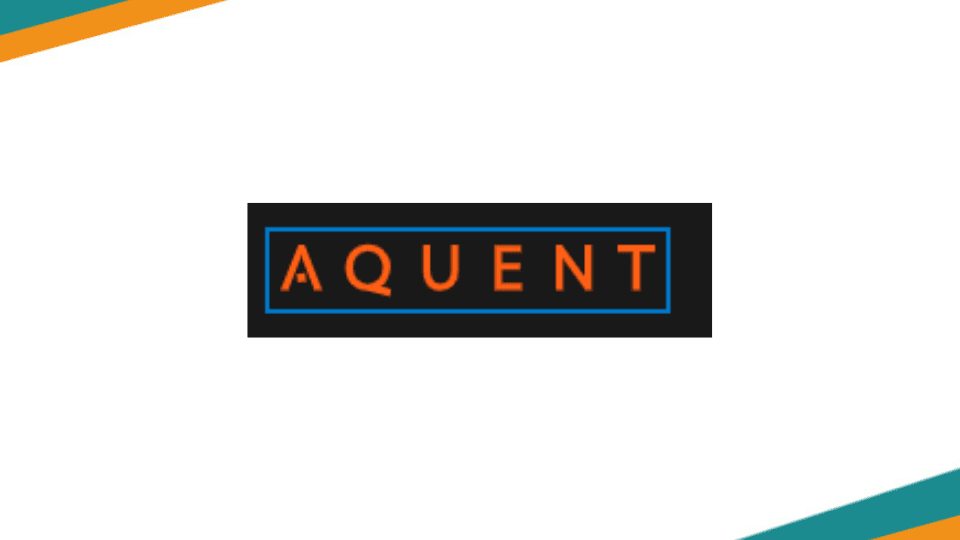 You should keep in mind that having at least two years of experience will boost your chances of landing a high-paying job. On the other hand, you shouldn't be scared to start searching for a job through Aquent even if you've just graduated.
It is a website that helps you highlight your skills and ambitions by which a future employer may hire you. Starting can be pretty challenging, especially if it is your first time using a freelance platform. With that in mind, this website provides a detailed salary guide with information on whether your skills are worth $5 or $25 per hour.
Crowded
If you are a web or a software developer looking for a platform that will highlight your skills and recommend you to big companies, Crowded is a perfect choice.

It uses an innovative artificial intelligence mechanism to evaluate freelancers based on their experience, skill, price and recommend them to potential employers. Unfortunately, this website isn't suitable for marketing specialists, writers, or music producers.
The AI feature of this platform is something that you as a freelancer will benefit from as going through job postings, you will have an idea of whether you should expect a call from a company. AI may recommend you as the ideal applicant for a particular job makes it much easier to up your prices once you've gained experience and good reviews.
99Designs
Along with Fiverr, this platform is the best option for anyone working in the creative sphere, including those specializing in the design of logos, book covers, and 3D models. In addition, as a freelancer, you don't have to pay a dime to use this website.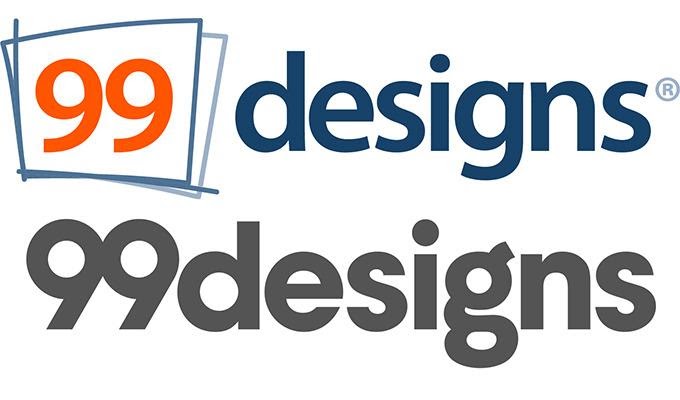 It will allow you to showcase your skills and talent through a well-detailed portfolio and a spectacular resume. 99designs works as an educative platform as well, with hundreds of industry-relevant articles available at any time.
Our favorite feature is that you can enroll in contests posted by employers. Winning a graphic design competition right off the bat is the perfect way to get a head start and have a much easier time landing jobs in the upcoming months.
Summary
Online work is great if you are looking for a side gig, but do not just assume that you can get by while doing nothing.
You must be dedicated and work very hard to succeed. All the best as you find a great online job.