These days there are numerous ways to earn some extra cash, whether it's that is to pay for tuition fees or make arrangements for a weekend trip. These small jobs are called side hustles or gigs.
There are hundreds of platforms on the web designed to help interested people find gigs. But finding a genuine platform with legitimate jobs and adequate pay can be a little overwhelming.
In today's article, I am going to talk about a legit platform named Gigster, which I have been using recently. I'm going to share all about its services, features, and how to use the app to find a gig.
About Gig Jobs
A World-Class Team of App Developers
Monitoring the Development Process for Gigster Clients
App Ownership and Complete Control
Finding a Job with Gigster
Completing a Job Application for Gigster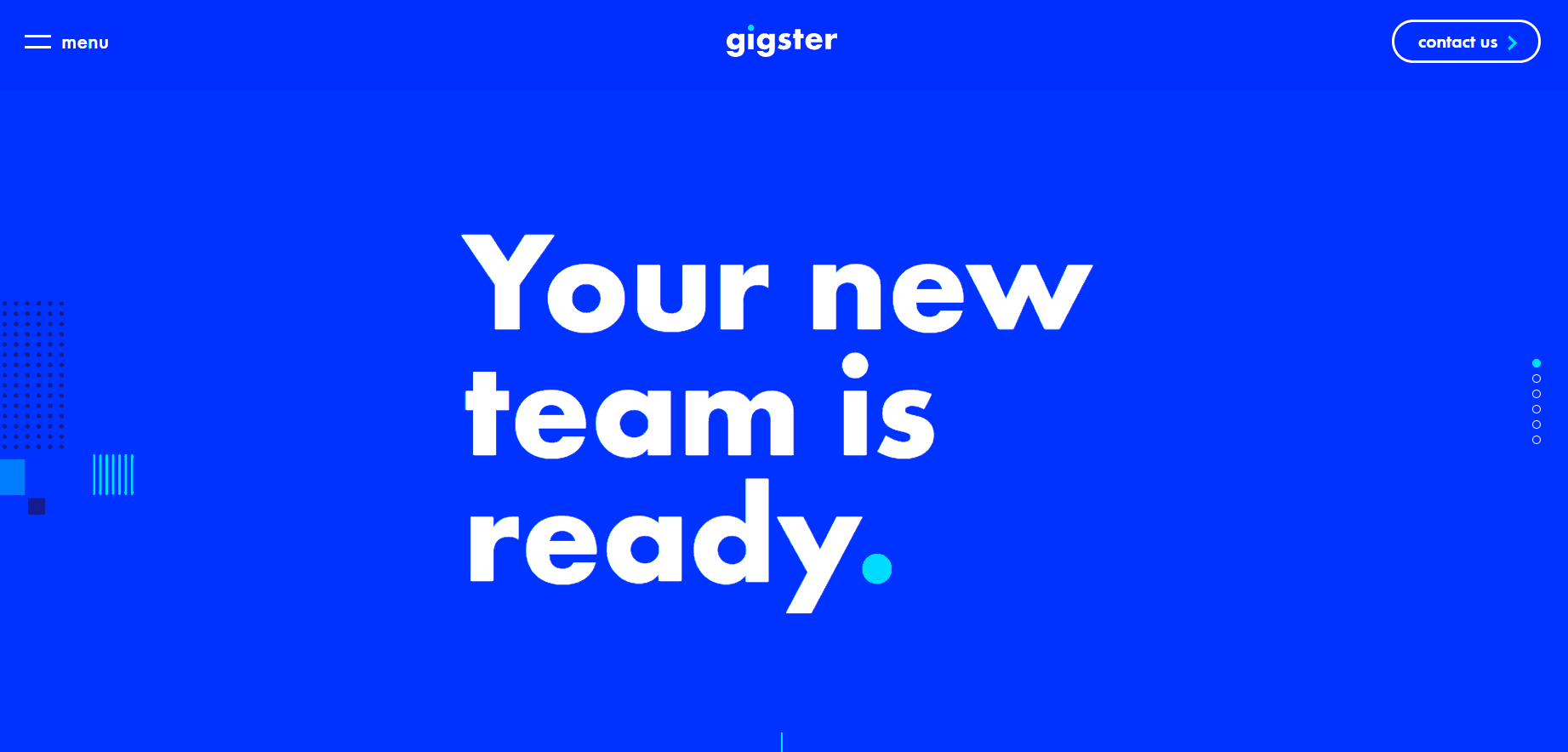 About Gig Jobs
Gig jobs are jobs that people take on in order to make extra money for various purposes like paying off debt or to make themselves less dependent on full-time jobs.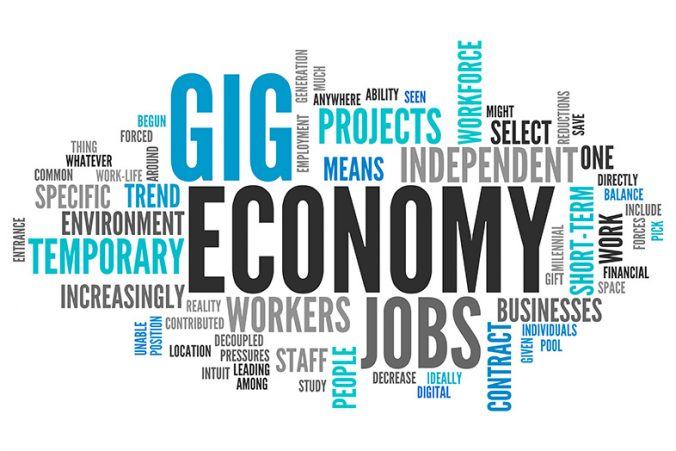 They can be anything from temporary jobs to multiple freelance projects based on workers' skills.
More than side hustles, gig jobs have changed into full-time employment opportunities. People are earning much more from their side hustles these days and many have actually have transitioned from a 9-to-5 to full-time gig work.
There are several industries where one can find such flexible jobs. Agriculture, construction, finance, and business are some sectors with the highest percentage of gig jobs.
About Gigster
Gigster is a niche online platform made for people who wish to find gigs, specifically in the IT sector. The platform helps working individuals and teams facilitate the development of tech projects.
Gigster is designed to smooth the delivery of software and tech projects for its client. For this purpose, Gigster presents geographically distributed teams of highly qualified independent developers, designers, and project managers.
Gigster was founded by Roger Dickey and Debo Olaosebikan in San Francisco. In 2021, it was announced that the online freelance marketplace was acquired by Ionic Partner, an Austin-based firm known for operating an enterprise software business.
A World-Class Team of App Developers
Gigster is truly a pool of talented application developers. Some developers come from prestigious schools like MIT, and others have experience working with tech giants like Google and Apple. Some Gigsters have built their own tech business and run them successfully.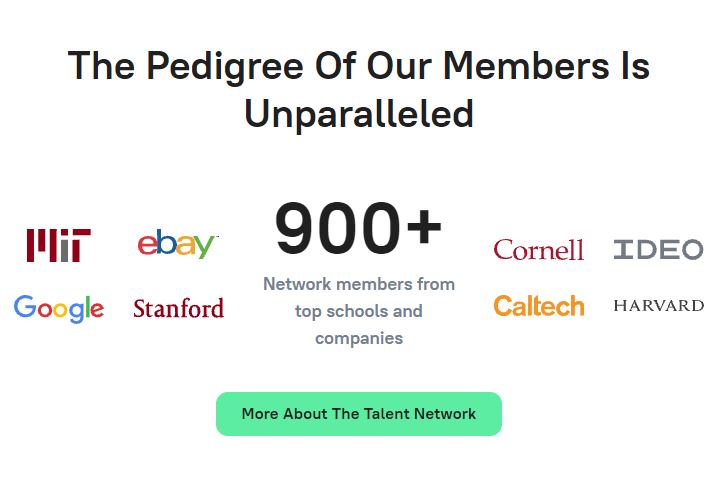 With its pool of highly qualified individuals, businesses can be assured that they are working with the finest tech Gigsters available in the market.
Additionally, Gigster is also an invite-only platform, meaning those employed by the platform are experts in the tech industry who can be relied upon for a range of projects.
The elite Gigster community features over 600 Developers, 200 Project Managers, and 100 Designers. These Gigsters are dedicated to the full completion of a project by designing, prototyping, developing, and also looking after the regular maintenance tasks.
Highly-Qualified Developers
Gigster is proud to share the esteemed backgrounds of its developers. Many of their developers have educational backgrounds from institutions like Stanford, Cornell, Caltech, and Harvard.
Through Gigster, developers have also gained experience working on projects with Pepsico, IBM, Nike, Oakley, Fidelity, eBay, Google, Microsoft, and many other major corporations.
This means that interested and ongoing clients know they are receiving high-quality development on their projects from professionals who have worked to the highest standards in the market today.
Monitoring the Development Process for Gigster Clients
Gigster understands the importance of a tech project to its clients.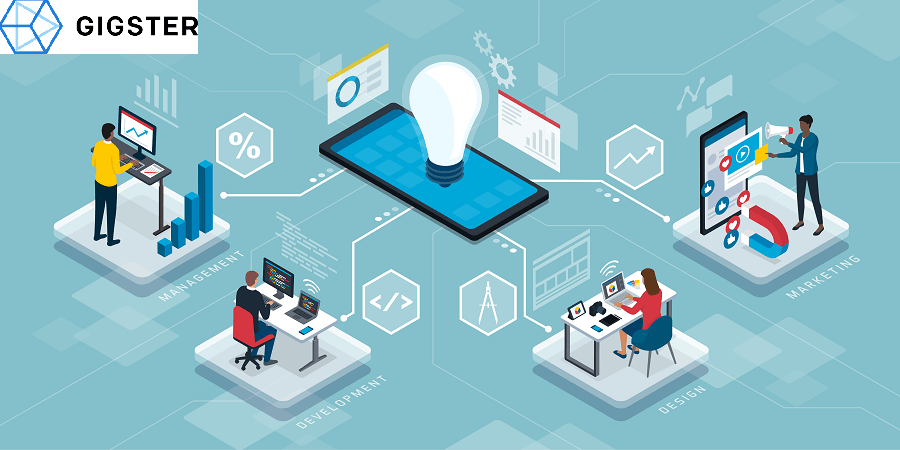 Therefore, the platform allows employers to monitor the progress of their projects through regular and comprehensive reporting. Depending on the project, Gigster appoints project managers to monitor the project.
Gigster uses several metrics in order to keep track of the project development and team's efforts at the same time. These include team happiness, various milestone tasks, bugs in the app, and their fixes.
Keeping Clients in the Loop Every Step of the Way
Gigster allows employers to monitor the progress of their projects, have constant communication with the team, and solve any issues that might occur.
App Ownership and Complete Control
Even though Gigster provides their clients, the companies, with a project manager, this does not mean that the users or clients will have no control over their projects.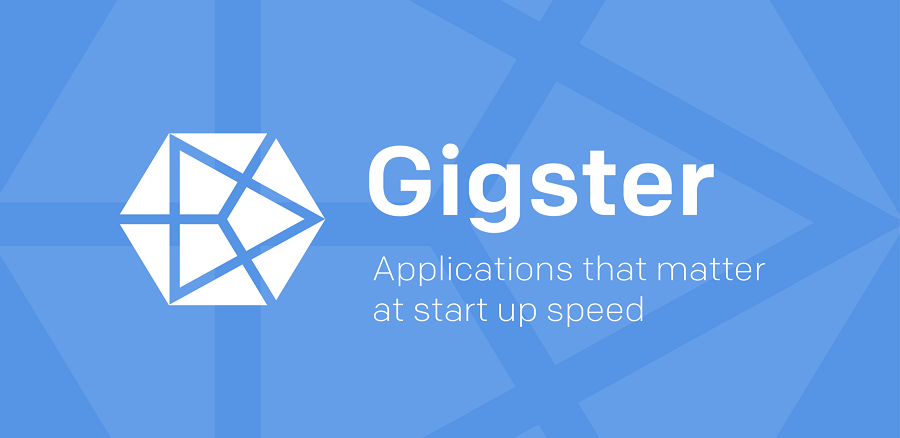 The project managers are only assigned to oversee and supervise the development of the project.
The client has full authority when it comes to making decisions for the project. Clients are free to do whatever they want with the product, and they are also entitled to the full ownership as well as the licensing right of the product.
With the app ownership and control over its development, the end-product is something that reflects the image of the business.
A Typical Team of Gigsters
A typical team of Gigster features all the necessary stakeholders required for an application development team. This includes a Project Manager, two Developers, a Quality Assurance Analyst, and a UX Designer.
Gigster teams are an extension of the clients' already existing in-house team of app developers.
Whenever users kick off a new project, Gigster's dedicated team does the rest of the work, which includes assembling a team of the right experts for the job. This way, all you have to do is start a new job and leave it to the Gigster team.
Finding a Job with Gigster
Coming to the main part of the article, let me talk about finding a job with Gigster. The online marketplace has its very own job platform where users can find remote jobs, depending on their skill sets. I myself landed a remote job as an app developer on a project.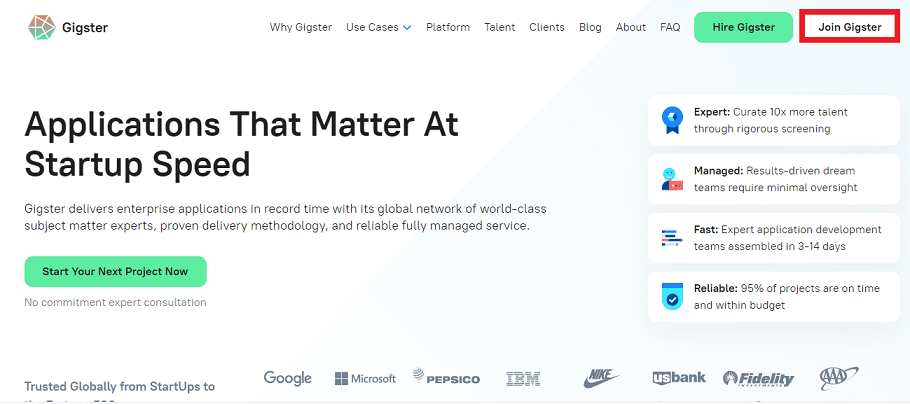 When browsing the Gigster job board, it is pretty easy to navigate through the multiple jobs available on the platform.
To get started, open the official website of Gigster on any web browser. Next, click the Join Gigster tab in the top right corner. Once on the job board, you will see a bunch of gig jobs.
You can browse through them all but you can also take advantage of the site's search filters to narrow down the results based on location, work type, and team.
Applying for a Post
Applying for jobs is as easy as finding one that suits your skills. After finding a job that you feel suits you, click on the Apply button, beside the job title.
Then you will be guided to another page, which showcases the details of the job. This page gives you insights about the job, which includes the responsibilities of the job and its requirements.
These details make sure that you will be crystal clear about what kind of job you're applying for. If after reading through the details you still feel like the job is right for you, click on the Apply For This Job tab.
Completing a Job Application for Gigster
When applying for a job, users are required to fill out a job application, with personal details, including full name, contact number, email address, LinkedIn URL, current address, and time of availability.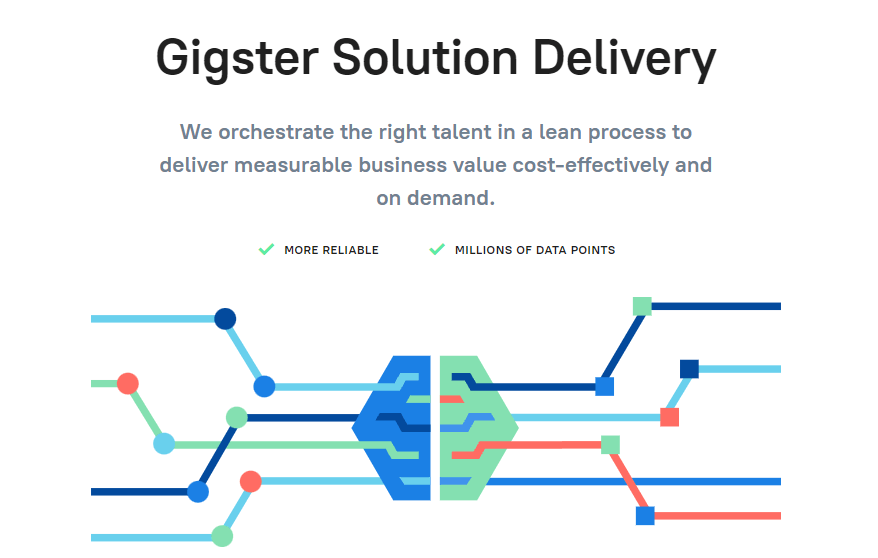 Additionally, providing experience details and a cover letter is also mandatory.
Once, you have filled in all of the required information click on the Submit button. Users can expect to get a response to the application in about 10 to 15 days.
I got mine in the very first week of applying. However, some reviews for the site say that sometimes responses can take up to 15 days.
Hiring a Freelancer on Gigster
The pricing for using Gigster freelancers varies vastly. Gigsters set their desired rates of pay when they sign up for the platform. As a beginner, with less experience, I began by charging lower fees. If you have been working in the field for a long time, you are allowed to ask your desired pay rate.
In order to determine a fair salary, users can assess the position, research wages for related work, determine a maximum and minimum wage, and then decide how to ser their rate. It is worth noting that one should be flexible and open to negotiation in order to get offered jobs.
The price allocation at Gigster is completely based on the project. Therefore there is no way to tell the actual prices. However, the best way to get an almost accurate idea about the pricing is by contacting the Gigster sales team for a quote.
The Bottom Line
I would like to conclude by saying that Gigster is one of the most unique companies in the freelance market. There are plenty of factors that make their platform unique and attractive to businesses of all sizes.
Personally, the platform has been a savior for me in finding gig jobs to do as my side hustle to earn some extra cash. I have been earning a pretty good sum of money for myself.