The Internet industry is growing by leaps and bounds, and it has become a source of lucrative tech careers. One of these jobs is that of a web developer, the one who brings ideas to life in the form of websites.
I discovered that being a web developer is not just about mastering a programming language, but it's also about communicating with people through your final product.
If you are into problem-solving, have a passion for knowledge, and find coding stimulating, join me in exploring the world of web development.
All About Being a Web Developer
The Three Types of Web Developers
How to Become a Web Developer
Skills of a Web Developer
Where to Apply as a Web Developer
Salaries of Web Developers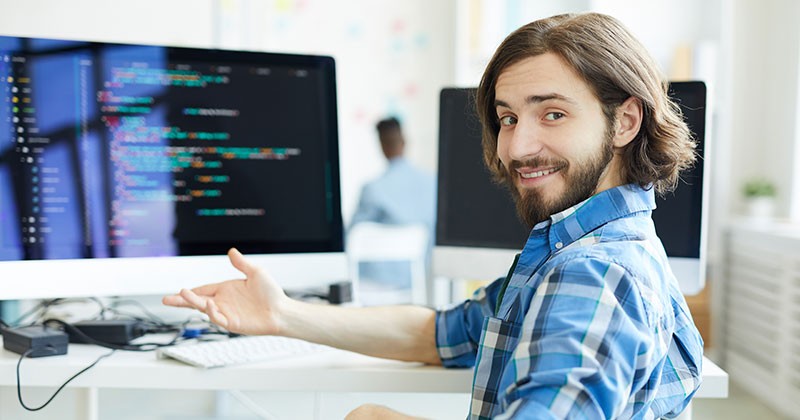 All About Being a Web Developer
A web developer is one of the highest-paying and most in-demand jobs in the modern age. In North America alone, there are more than 1.3 million web developer jobs.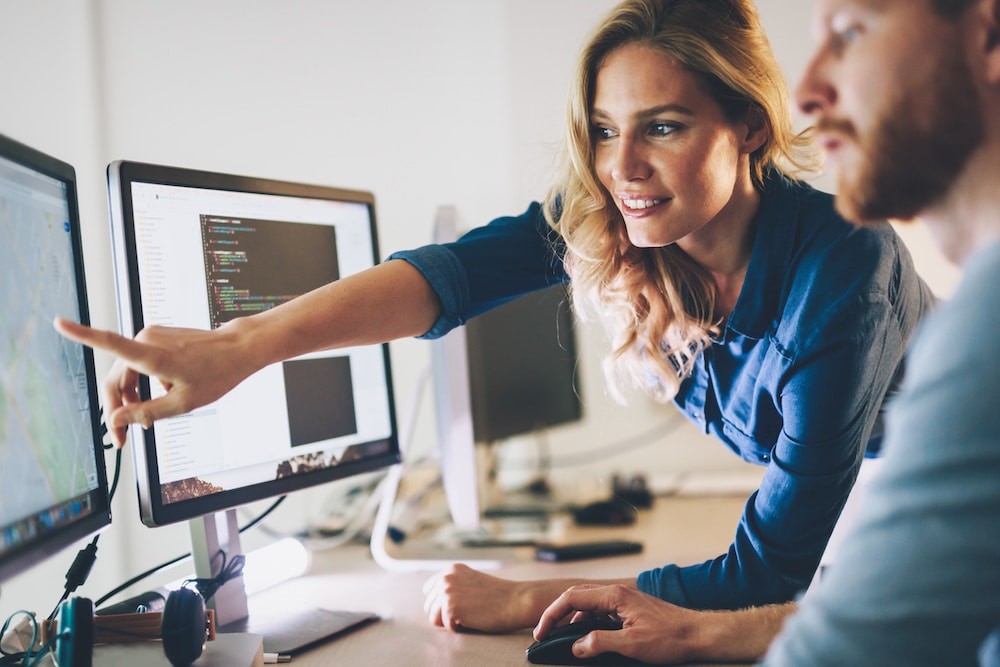 As a web developer, you have to translate concepts into a language that a computer understands. Your output could be a website, an application, or an online service for users. You are also in charge of a website's maintenance, updates, and troubleshooting.
What I love about the job is the user's experience with a website depends on me. As a web developer, I must ensure that users will accomplish their goal and perform necessary tasks on the platform efficiently and smoothly.
Those tasks could be as simple as signing up for a newsletter, filling out a form, or downloading a file.
Web Developer as an Employee or a Freelancer
Apart from coding and markup languages, web developers must develop business acumen and maintain great social networks.
If I decide to work as an independent contractor, I can enjoy high-earning potential and choose the clients I want to work with.
A web developer's employability will be based on one's skills, versatility, and ability to meet requirements.
The Three Types of Web Developers
The reason why there are three types of web developers is because of the nature of web programming. It is a vast discipline that involves complex processes. With this, each type of web developer has its own specialization, role, and skills required.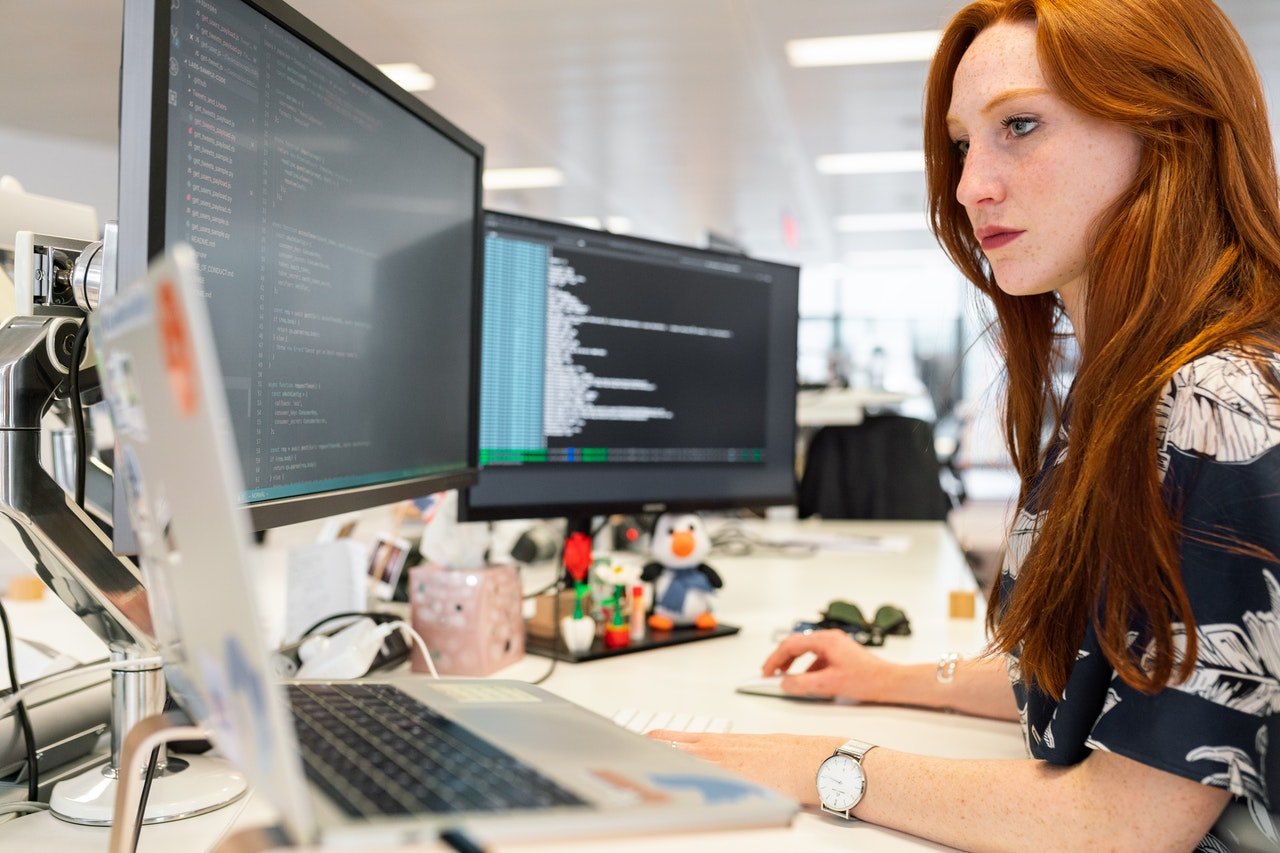 The first type of developer is a front-end developer, the person who is focused on the areas of the website that people interact with. A front-end developer makes web designs come true. To achieve this, you must learn HTML, CSS, and JavaScript to start.
If front-end developers are focused on what you see on the surface, back-end developers are responsible for what's happening behind the scenes. That covers the website's server, applications, and databases. A good back-end developer must come up with a clean code that will maintain and speed up the processes happening on the website.
If you are into all the things that front-end and back-end developers do, then you are a full-stack developer. You oversee the workings of a website, from the simplest to the most complicated process. That means you combine your design skills and technical knowledge to accomplish a project.
Tools a New Web Developer Needs
As a new web developer, I sometimes find the required skills overwhelming, but there are simple tools that help me as I learn the ropes.
Start with DevTools, which allows you to assess and modify HTML elements and view the page's JavaScript functions. Go to Bootstrap if you want to develop responsive websites that won't make CSS too much of a hassle.
If you want to dive into software development and version control, try GitHub. To enhance images, FileOptimizer and ImageOptim will be your friends. Lastly, check out Visual Studio Code if you are new to coding because it's easy to use and free.
How to Become a Web Developer
One of the educational requirements for a web developer is a degree in Computer Science. You can also take up Information Technology, Computer Engineering, and Web Design.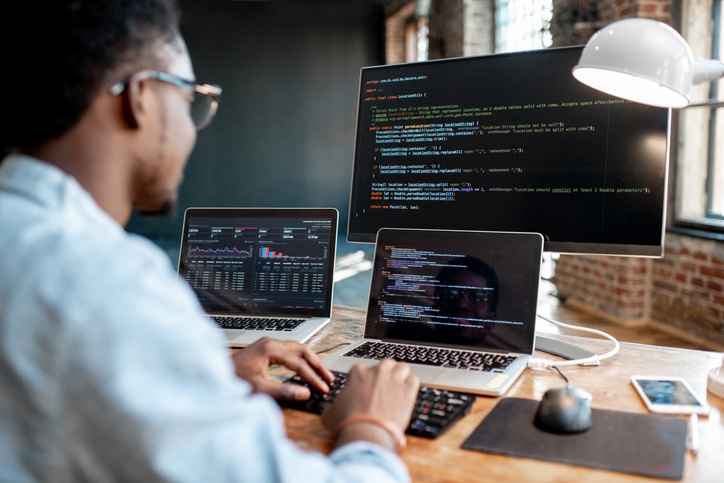 As you gain more experience as a web developer, you learn new programming skills and techniques. If you are just starting, a good grasp of CSS, HTML, and JavaScript will prepare you for your first project. Some of the hard skills are programming in Python and SQL.
I understand how competitive the industry is, so I spend time building my web development portfolio. It will contain my best work that hopefully will show my versatility and level of expertise.
I just edit my portfolio if a particular job posting is looking for a specific skill or a niche project.
Career Improvement Programs for Web Developers
If you want to add more credentials to your resume, you can check out associations and organizations that provide professional development resources.
Some of these are the Association of Computing Machinery, IEEE Computer Society, International Web Association (IWA), Webmonkey, and WebProfessionals.org.
Skills of a Web Developer
I know that there are a lot of technical skills I need to learn as a web developer, so creating a learning plan can make my job search more organized and efficient.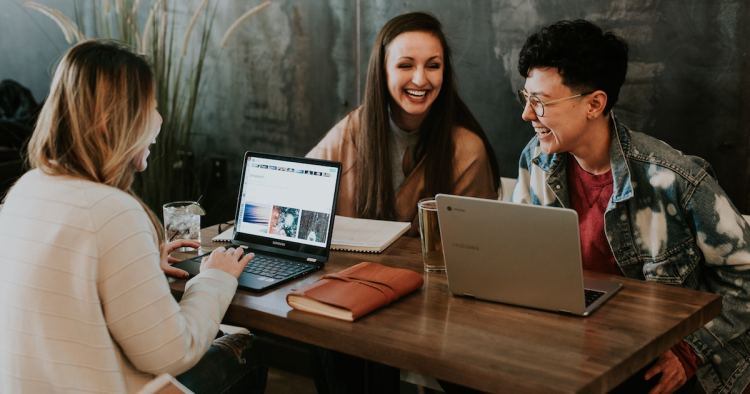 If I want to become better at web development, I must learn basic programming languages. The next step is to look for decent courses or workshops that teach those languages.
The first skill that beginners like me need to hone is HTML coding, which is about displaying the content that appears on the website. HTML coding is behind content commands, such as "link," "image," and "video."
CSS is a must for front-end developers. CSS, which is used together with HTML, allows you to change the colors, text size, and fonts of the website. It's also responsible for positioning the elements on the website.
Other Areas of Web Development
You may encounter "JavaScript Developers" when you are looking for jobs in the field. JavaScript developers focus on making a website interactive, responsive, and attractive to users. Java is also an old language that can be used for different programming purposes
If you come across "PHP developer," this means one must know PHP, a backend coding language that is focused on the server's end of function. It helps make website creation accurate, easier, and dynamic. Another popular developer today is WordPress developers, who use PHP, HTML, CSS, and JavaScript, and WordPress' backend to create and maintain WordPress sites.
Lastly, a Web Security developer, also known as a security software developer or a cybersecurity developer, protects websites from hacking and other attacks. They are focused on security instead of the development of the content and processes of a website.
Where to Apply as a Web Developer
When I look up "web developer jobs," the list of opportunities for web development seems endless. Web developers work in different types of organizations, from corporations to small- and medium-sized businesses.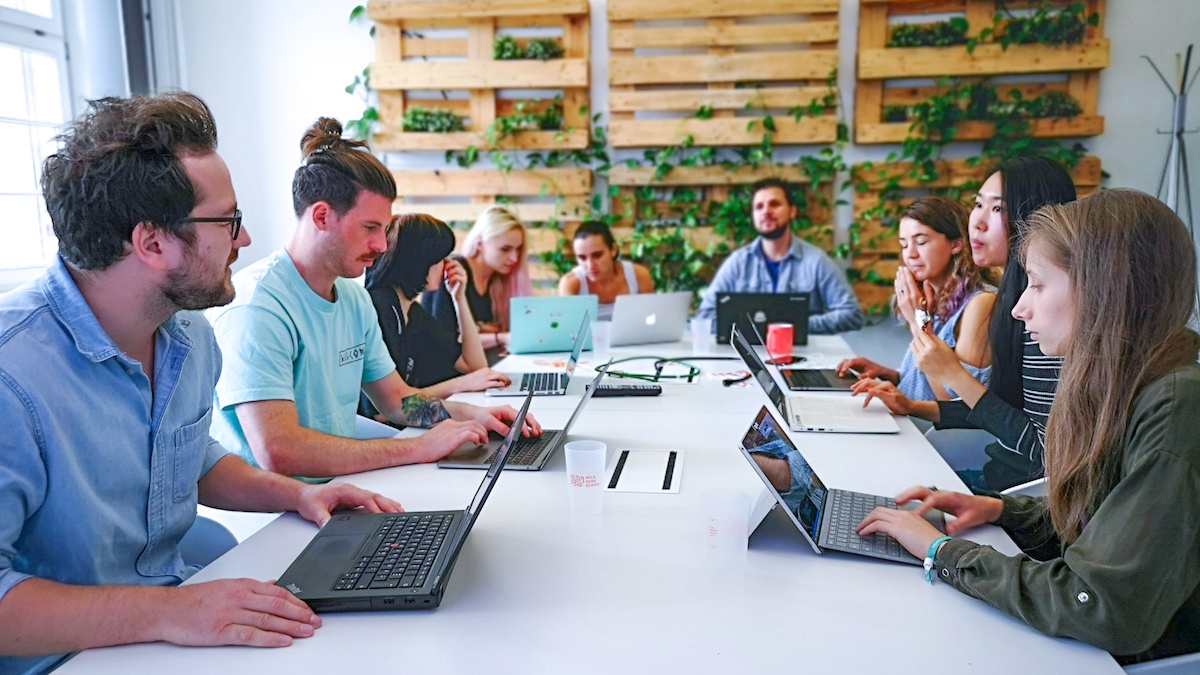 If you're looking for companies hiring web developers, you can visit job sites like PeoplePerHour, Codeable.ico, TopTal, and Upwork.
When you are working on a freelance basis, your clients could be any business that aims to launch a website. It could be a restaurant, hospital, resort, or a new school.
Industry Outlook
According to the Bureau of Labor Statistics, there were 148,500 jobs for web developers in 2014.
This number should increase by 27% by 2024 to about 188,000 positions.
The highest paying states right now for web developers are Washington, Delaware, Virginia, California, and District of Columbia.
Salaries of Web Developers
I find the salary range for a web developer rewarding. The average salary for web developers in the US is $71,531. In 2018, the Bureau of Labor reported that the median pay for all developers as listed was $69,430/year or $33.38/hour.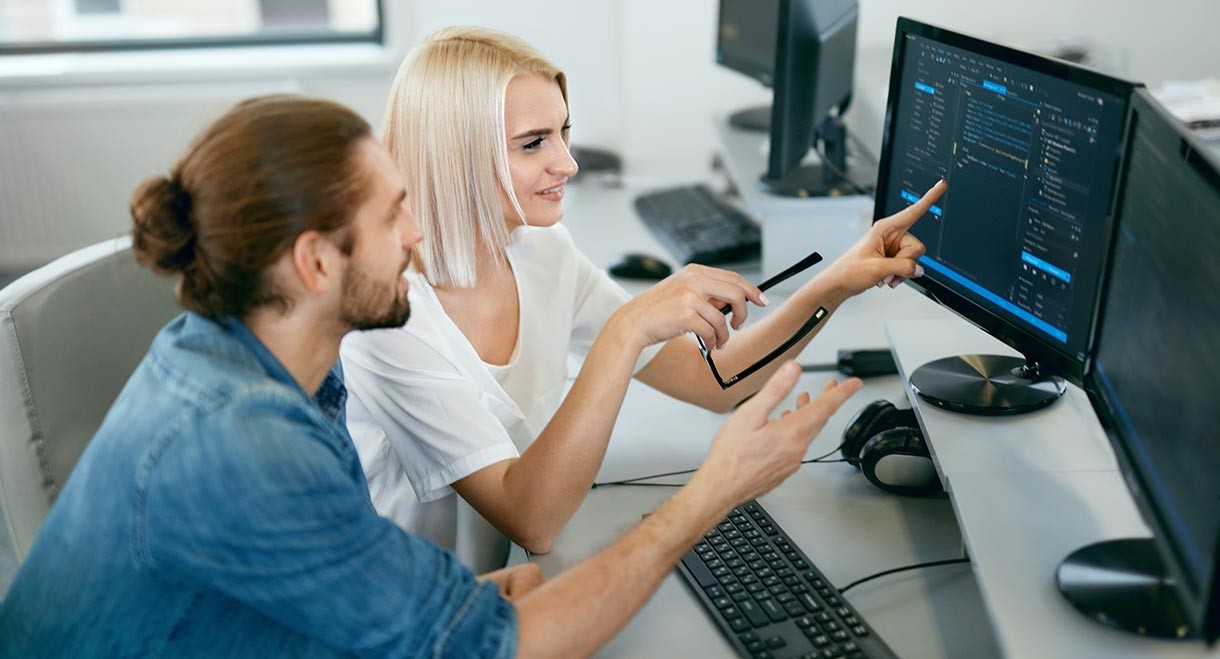 Glassdoor's figures are close to the Bureau of Labor's at $68.5/year. Even if you are not yet experienced as a web developer, you could still earn $44k/year, while the top-ranking web developers get $111k. Overall, a new web developer could earn $18.13 per hour or $37,716 per year.
Junior-level web developers receive $24.15 per hour or $50,223 per year. Mid-level web developers can enjoy $33.19 per hour or $69,038 per year. For senior-level web developers, the pay is $45.63 per hour and $94,903 per year.
Top-level web developer salaries start at $60.76 per hour or $126,373 per year. Web developer jobs could increase by 13% from 2018-2028 because IT is a booming industry. General computer occupations are also thriving at 12%.
How Employers Determine Salaries
Apart from salary market surveys, companies will assess your experience, skills, web languages you know, and the position you are applying for. Sometimes, demographic and market factors can shape one's salary range.
Becoming a successful web developer may take time. To gain more skills and get your desired compensation, you can watch Youtube videos, attend coding boot camps, and take full courses online. One study shows that 70% of all developers are at least partly self-taught.
Conclusion
I like how challenging yet fulfilling being a web developer is because you create strategies that will make things easier for people visiting a website. To succeed in this kind of job and handle complex programming issues, one must be creative, efficient, attentive, and flexible.
The educational, technical, and job requirements of a web developer may seem overwhelming at the start, but with new technologies online, the opportunities for learning and career success are boundless for web developers.