I've heard of Brainport Eindhoven before: it's like the Silicon Valley of the Netherlands. But I was surprised to learn more about the breadth and depth of what it offers to scholars, innovators, and the rest of society.
Brainport is all about transforming knowledge and ideas into technological realms. As an institution, Brainport supports Artificial Intelligence, Advanced Manufacturing, Integrated Photonics and Digital Technologies, and Micro and Nanoelectronics.
If you find IT and solving societal problems exciting, there are available jobs at Brainport Eindhoven where you can thrive and explore your interests. In this article, I'll show you what it's like to work, learn, and succeed at Brainport Eindhoven.
About Brainport Eindhoven
The Five Brainport Domains
Companies at Brainport Eindhoven
Jobs at Brainport Eindhoven
Reasons to Work at Brainport Eindhoven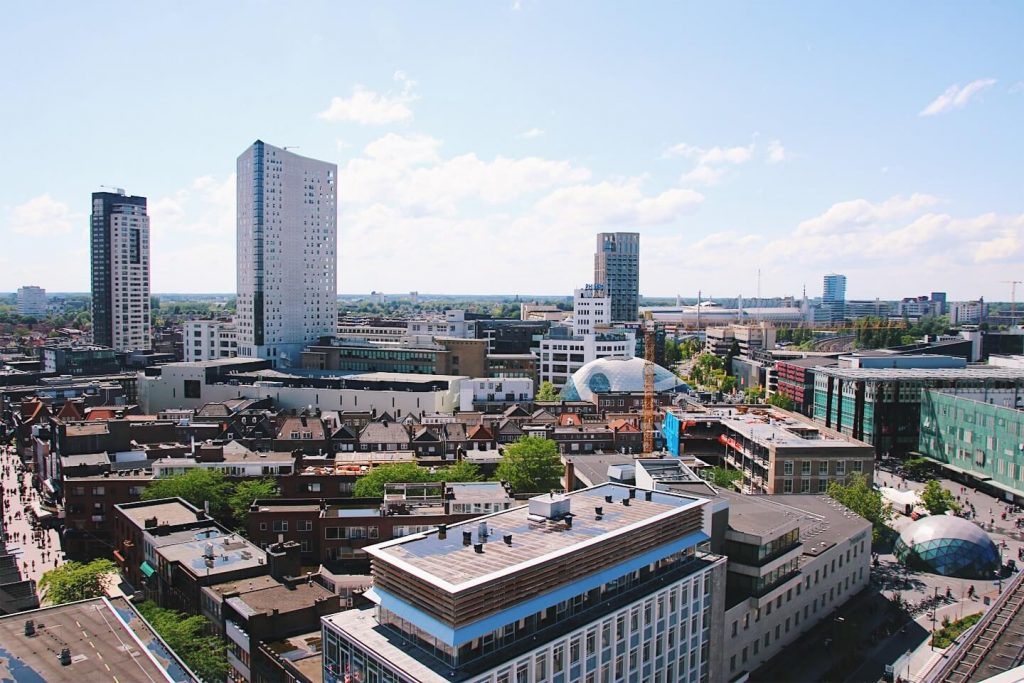 About Brainport Eindhoven
Brainport Eindhoven is a technology zone where governments, educational institutions, and companies collaborate to produce groundbreaking solutions to the world's problems.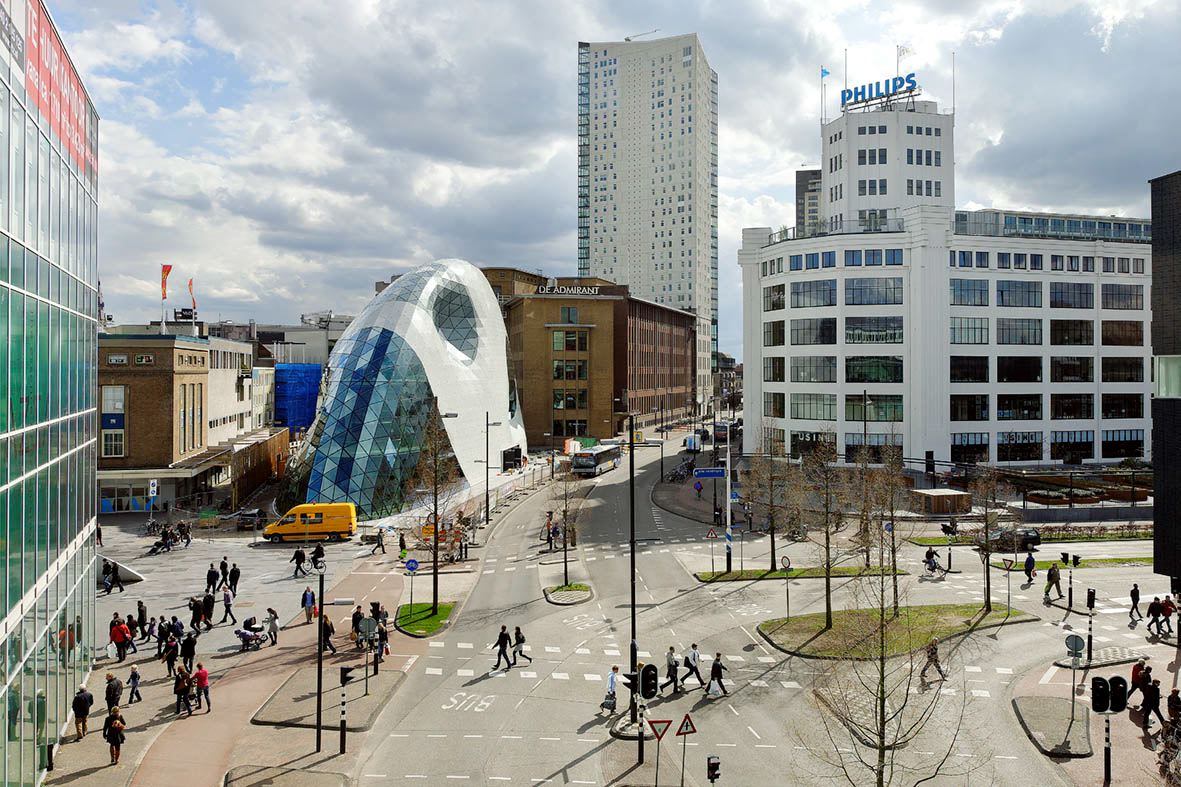 Brainport Eindhoven is located in the southern part of the Netherlands. The Brainport region is home to 750,000 people and a workforce of 400,000. It was named the "Intelligent Community of the Year" in 2011.
When I think of Brainport Eindhoven, I imagine complex machines, virtual realities, and sophisticated high-tech products. But what makes Brainport Eindhoven a great place to work is its open culture.
The harmonization of knowledge, industry and educational institutions, and the government, is referred to as the triple helix collaboration. They are considered the foundation of the Brainport region's economic success.
Economic Opportunities at Brainport Eindhoven
Brainport Eindhoven gathers brilliant minds from within the tech landscape. It is where renowned knowledge and research institutes meet.
These include Philips, DAF, FEI Company, ASML, TomTom, VDL, Design Academy Eindhoven, Eindhoven University of Technology, TNO, High Tech Automotive Campus, High Tech Campus Eindhoven, and Holst Centre.
The knowledge and manufacturing industries also work with domestic and foreign suppliers and service providers. With this, Brainport Eindhoven is constantly looking for entrepreneurs with a 'Knowledge-Skill-Till' mentality.
The Five Brainport Domains
What I like most about the concept behind Brainport Eindhoven is it is not just focused on making grand inventions. The region aims to address challenges in the areas of mobility, health, food, energy, and safety.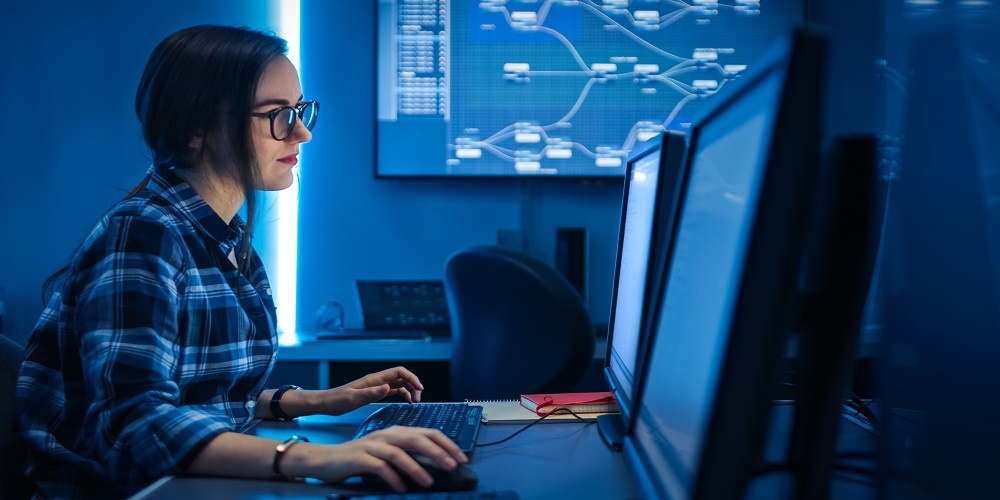 Such an objective encourages companies with high-tech competencies to connect with other sectors and tap into global markets. The core of Brainport's products is based on technology, design, and social and organizational innovation.
I learned that Brainport Eindhoven values five domains: People, Technology, Business, Basics, and Internationalism. Brainport emphasizes synergy between human capital investment and technological systems. Because of this, Brainport encourages companies to conduct their R&D with them.
Brainport Eindhoven also guides start-ups and highly promising technology companies. Brainport maintains a healthy connection with Amsterdam and Rotterdam as well as economic hotspots across the border.
Internationalism
When you work at Brainport Eindhoven, you're not just working in the Netherlands. You are essentially a part of an international tech and design ecosystem. It exists because of the global orientation of the companies and knowledge institutions.
The recruitment of global talent is a priority for Brainport Eindhoven. It also aims to attract more foreign investment and innovation partners.
The Brainport International Programme is currently working with high-tech hotspots in Belgium and Germany. It is also forming a network with Asian, American, and other knowledge regions.
Companies at Brainport Eindhoven
Given the chance to work at Brainport Eindhoven, I'd probably be overwhelmed by the companies to choose from. The region has high-tech companies and organizations with R&D investments and links to large multinationals and SMEs.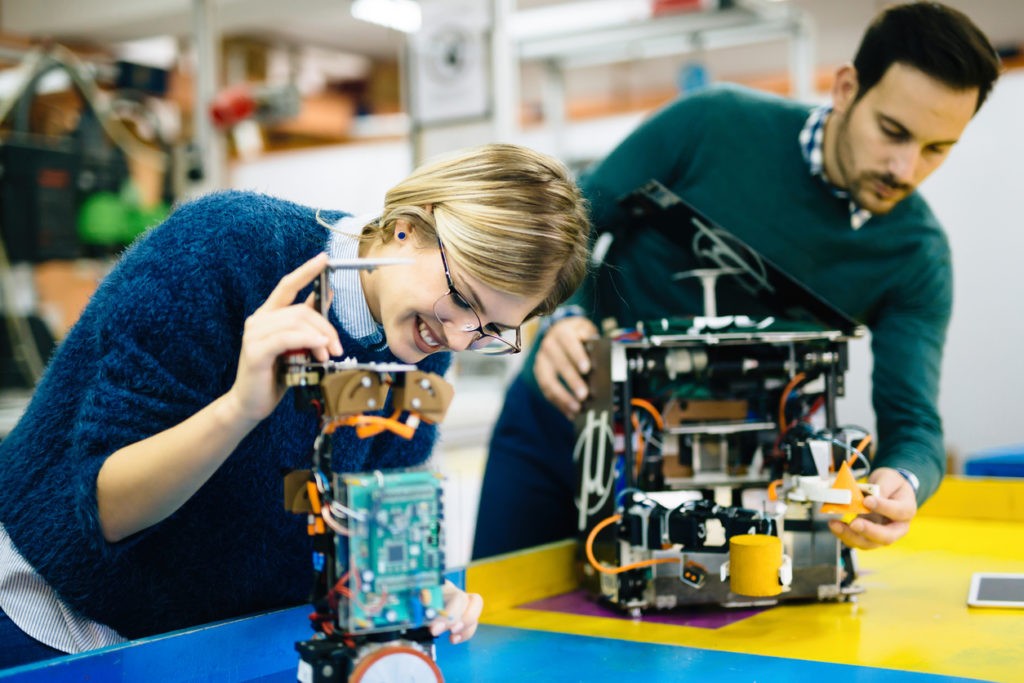 That means I won't run out of companies to apply to. There is tech and IT jobs at all levels and that fall into different sectors. The sectors include energy, food, healthcare, and advanced manufacturing.
You'll also be exposed to smart mobility, digital technologies, integrated photonics, micro- nanoelectronics and mechatronics, and systems engineering.
A couple examples include world leading chipmaker, ASML; Lightyear, a company known for long-range solar electric vehicles based on holistic design philosophy; and EFFECT Photonics, which specializes in products for fiber-optic communication systems based on Photonic Integrated Circuit technology.
Where to Work
You'll come across Sioux Technologies, an expert in technical software, mechatronics, electronics, mathware, and assembly. Another tech leader is Solliance, which delivers cloud technologies and industry verticals.
You can join TNO, an independent research organization with 3,000 specialists that focus on society and technology. You can become a part of Thermo Fisher Scientific, a major clinical research organization, or the world-class technology company, Philips.
Schunk Xycarb Technology is a global supplier of silicon carbide-coated graphite, quartz, ceramic, and silicon products. Verum Software Toolsdevelops and sells software engineering tools for designing embedded software.
Jobs at Brainport Eindhoven
I found different types of IT jobs on Brainport Eindhoven's website and tech-related vacancies. These are suitable for individuals who are curious, skilled, and ambitious. Luckily, with it's work in the five domains, and the various roles required within each of them, there are many kinds of jobs for all types of skillsets, experience, and education.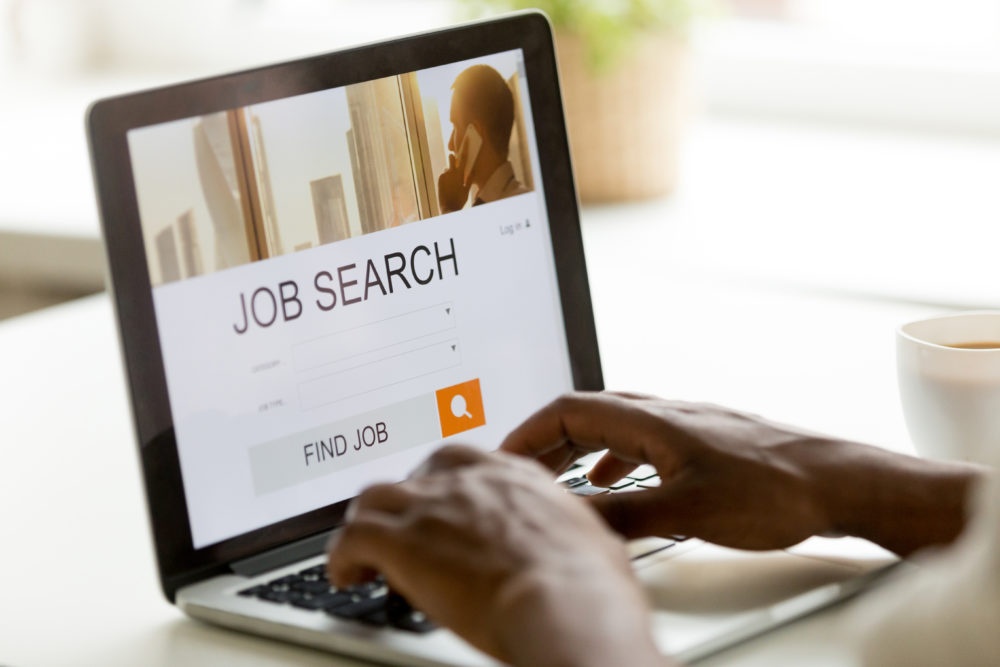 In the field of engineering, you'll find categories for Business Administration and Engineering Experts, Chemical Engineers, Designers, and Technicians, Construction Engineers, Designers, and Technicians.
If you're into science, see if there are available openings for Biologists, Heads of Natural and Environmental Sciences, Chemists and Laboratory Technicians, Scientists, Physicists, and Pharmacists and Pharmacologists.
For tech-heavy jobs, Brainport is looking for IT Coordinators, IT Managers, IT R&D Professionals, IT Testers, Web Professionals, and System Developers and Analysts. Other supporting personnel are Administrative Personnel, Account Managers, Database Specialists, Laboratory Technicians, and Researchers and Analysts.
How to Apply for a Job at Brainport Eindhoven
If you'd like to apply at Brainport Eindhoven, find out which industry or field you are interested in. Then, see if the companies have job openings. Assess if your credentials and skills match any of those available positions.
You can go to the website of each company or head to Brainport Eindhoven's job page. I found over 2,000 tech vacancies on the website. You can type the position or company you are interested in in the search bar.
To make my job search easier, I click on the job category I find interesting. This way, my choices will be narrowed down. When you stumble upon a job post, you'll be able to view the job title, company, location, job description, date it was posted, and link to the company's website.
Reasons to Work at Brainport Eindhoven
What is it like working at Brainport Eindhoven? Building a career there means endless opportunities, exciting challenges, and living peacefully in the Netherlands.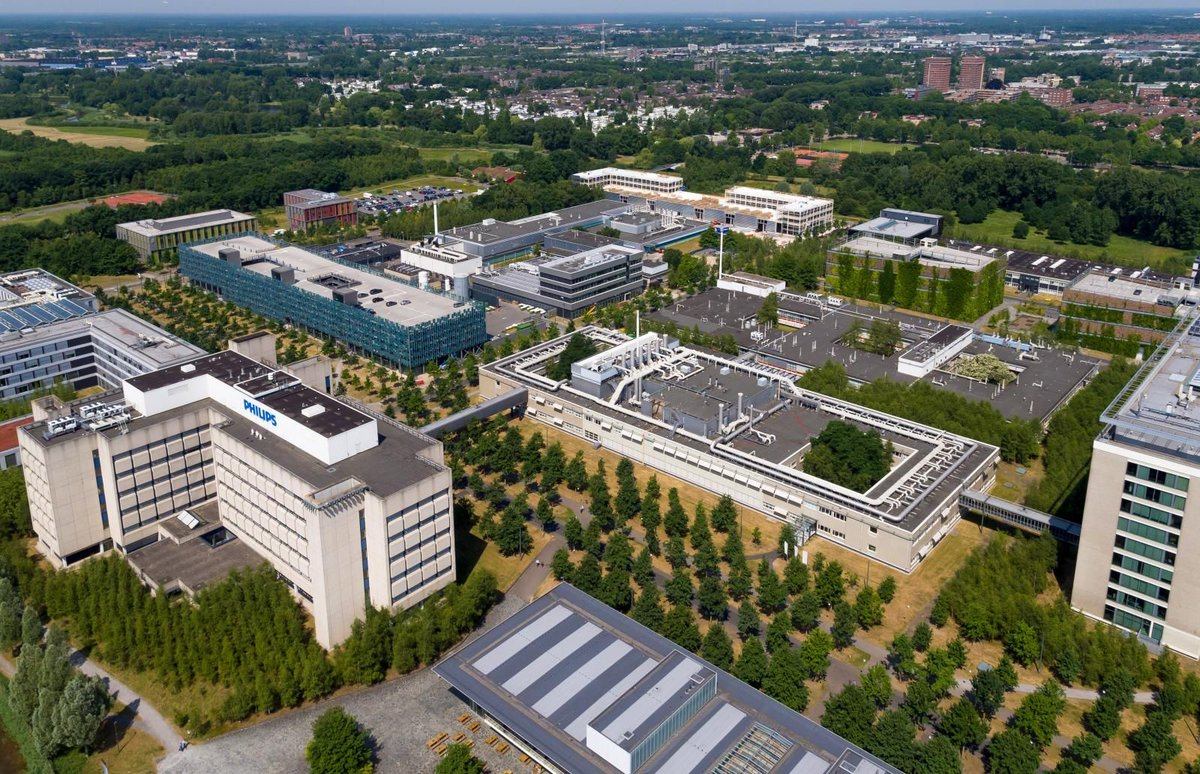 Apart from conditions that will hone your knowledge and skills as a worker, an open innovation culture is awaiting you. It starts with being in a multilingual community. Around 95% of the Dutch population also speak English and over 75% also speak German.
Schools teach English and two other foreign languages, like German and French or Spanish.  A significant portion of Dutch media is in English, including books, TV, and advertisements. The Netherlands is currently number one on Education First's ranking of countries by English skills.
Settling in the region is also hassle-free. EU citizens and non-EU citizens can start working within two weeks once all formalities have been done. They are assisted by the Holland Expat Center South.
Living in the Netherlands
I've always dreamed of moving to another country for a job that I like. Brainport Eindhoven could turn that dream into reality. If you're lucky enough to be hired and you choose to stay in the Netherlands, you'll appreciate the high quality of life and safety.
In the Netherlands, they honor a four-day workweek and encourage vacation time, which is adequately paid for. Dutch law states that every employee is obliged to get 8% holiday pay over the previous 12 months' regular gross salary earned. The country aslo ranks sixth place in the World Happiness Report 2020.
Companies and organizations in the Netherlands offer employees opportunities for personal growth and skills development. The average net income is internationally competitive, compared to most Western European countries.
Conclusion
ump at the opportunity to be surrounded by skilled workers and intelligent minds at Brainport Eindhoven. You'll be able to design and create cutting-edge technology and innovative solutions that have an impact on society. The companies and the culture at Brainport Eindhoven will give your talent and vision a home.
If you apply for a job at any Brainport company, showcase your resume, portfolio, and ability to come up with ideas and strategies. It's a place where your career will not only flourish but also create a community of tech enthusiasts who want to change the world.