If you're into hairdressing, the well of opportunities never runs dry. People from all walks of life always need to get their hair cut. Some of them even want braids, colors, and unorthodox styles.
Your job as a hairdresser is to bring your customer's dream hairstyle to life. But that doesn't happen like magic. You need to have technical skills, knowledge about hairstyling trends, the ability to handle equipment, and social skills.
If you plan to join the hairdressing industry, here is your guide to becoming a hairdresser.
What Does A Hairdresser Do?
Qualifications For A Hairdresser
Job Openings For Hairdressers
How To Become A Hairdresser
The Future Of The Hairdressing Industry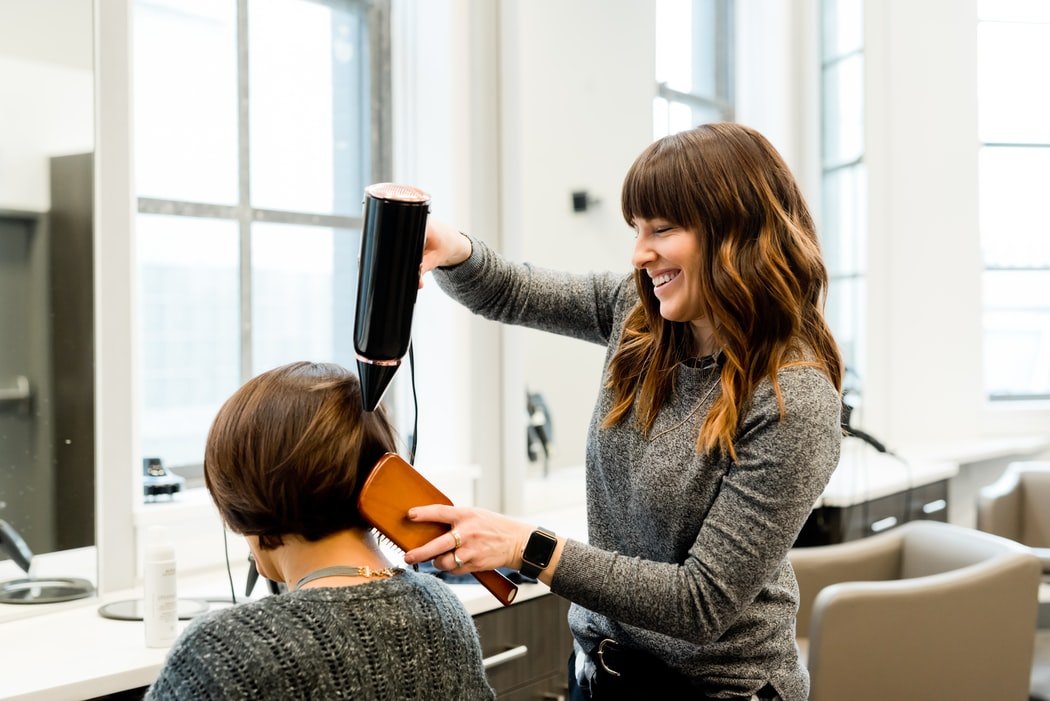 What Does A Hairdresser Do?
In short, a hairdresser cuts and styles clients' hair. Hairdressers help to transform people's looks in salons, hotels, day spas, and resorts.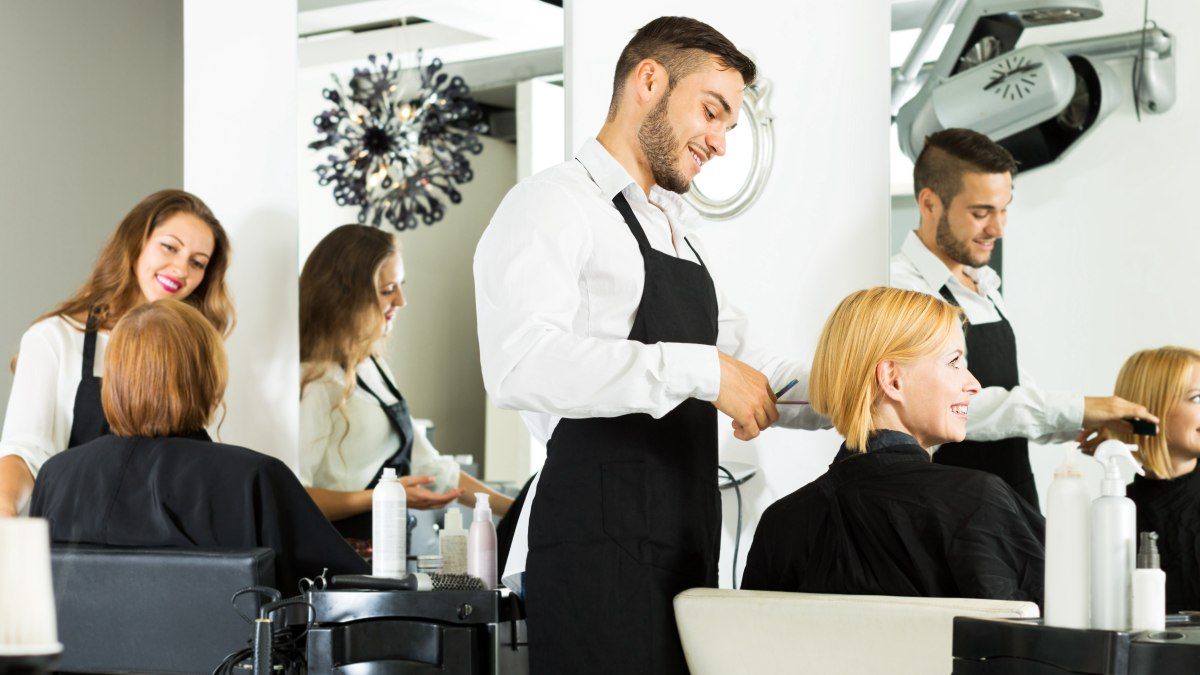 Junior hairdressers are the ones who welcome customers, wash their hair with shampoo, and make simple cuts. They are in charge of the inventory of towels and hair products. They also assist with keeping the hair salon clean and securing appointments for customers.
Senior hairdressers are the ones who handle more complicated hairstyles for customers. They style hair, suggest new hair ideas, and color or straighten hair. They also promote hair products to customers and give them advice about minor scalp and hair issues.
Meanwhile, professionals who advise clients on their hair condition and maintenance are called cosmetologists. Regardless of where hairdressers work, they are expected to keep their work setting tidy, sterilize their equipment, and adhere to safety standards.
Working Hours
Hairdressers working full time typically work up to 40 hours a week. Meanwhile, part-timers work 20 hours a week.
However, when a salon has many clients, hairdressers may work long hours, such as evenings and weekends. They can arrange shifts, especially if they work in hotels, spas, and on cruise ships.
In these long hours, note that hairdressers are exposed to various chemicals, including hair dyes. That is why at work, they are encouraged to wear gloves and either aprons or smocks. Salons must be well-ventilated, so the smell of the chemicals won't be too harsh on the hairdressers or clients.
Qualifications For A Hairdresser
To become a hairdresser, one should have a high school diploma or equivalent. States also require hairdressers to complete a cosmetology program, which is often found in vocational schools.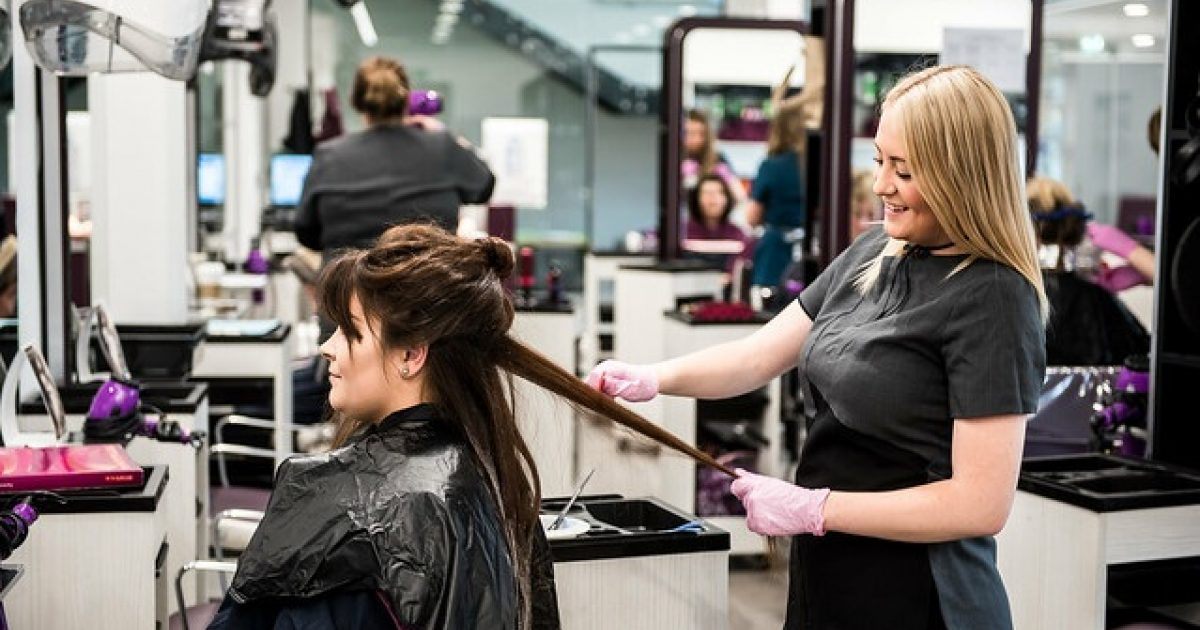 Once they have the basic requirements, hairdressers can enroll in advanced hairstyling courses that focus on more complex hairstyles and managing hair conditions. Hairdressers who want to have their own salons can take marketing, business, and sales courses.
Even if you have already earned your license, an apprentice hairdresser may have to start with the routine tasks at first. Moreover, the entry requirements vary between employers, from academic prerequisites to certifications.
Don't hesitate to participate in hairdressing programs and attend workshops on subjects like beauty, make-up, and nails. Being flexible and knowledgeable will help you find a job easily. Ensure that the training you are attending is run by registered training professionals.
Soft Skills
Apart from being creative, hairdressers are expected to be amicable and patient with customers. Communication skills are important and used when asking customers about their preferred hairstyle. With this, being creative, flexible, and friendly is a must.
Did you know that in the UK, hairdressing is ranked as the second happiest job? The City & Guilds survey revealed that hairdressers are happy at work because of the recognition and support.
Job Openings For Hairdressers
Where does one find openings for hairdressing jobs? The industry brims with opportunities, and there would be more opportunities as long as there are people who'd like to keep their hair healthy and beautiful.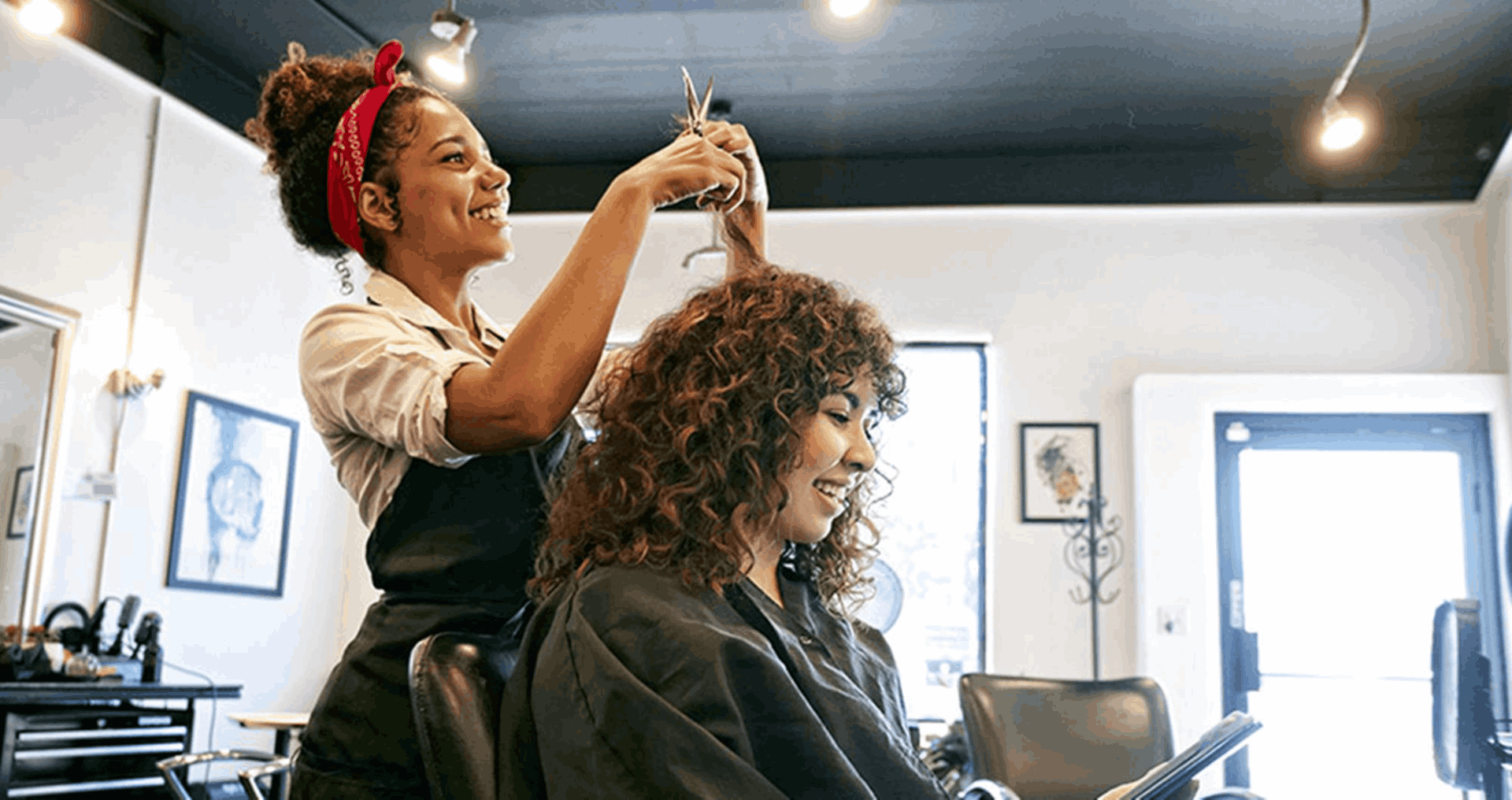 The primary workplaces of hairdressers are hair salons and hair cutting establishments located inside shopping malls or high-end spas. As independent contractors, hairdressers can run their business at home, inside a vehicle, or in a client's house. Meanwhile, there are hairdressers who travel and visit hospitals and assisted living centers.
The second biggest market for hairdressing is the entertainment industry. Production companies hire hairdressers to transform actors into movie characters. Musicians and dancers also need hairstyling as they perform in concerts or bars.
The fashion industry needs hairdressers to style model's hair for fashion shows, product photoshoots, and magazine publishing. For more specific job openings worldwide, you can check out Indeed, LeisureJobs, and GulfSalary.
Salaries of Hairdressers
Reports show that the number of job openings for hairdressers is above average. According to the U.S. Bureau of Labor Statistics, the median salary for all hairdressers, hairstylists, and cosmetologists as of 2018 is $24,730 per year. Sometimes, a hairdresser's salary depends on one's location.
Florida ranked as the best state to be a hairdresser because, according to Zippia, one can earn an average annual salary of $43,291. The top 25 percent in the industry made $36,730 in 2019, while the lowest-paid 25 percent earned $20,900.
In Australia, a salon hairdresser takes home a median salary of AU of $42,117. In France, a hairdresser collects around 21,300 EUR or approximately $26,000 per year. The average salary for hairstylists in Singapore is S$36,667.
How To Become A Hairdresser
Here is a step-by-step process you can follow if you want to apply as a hairdresser at a salon or any hair-cutting establishment.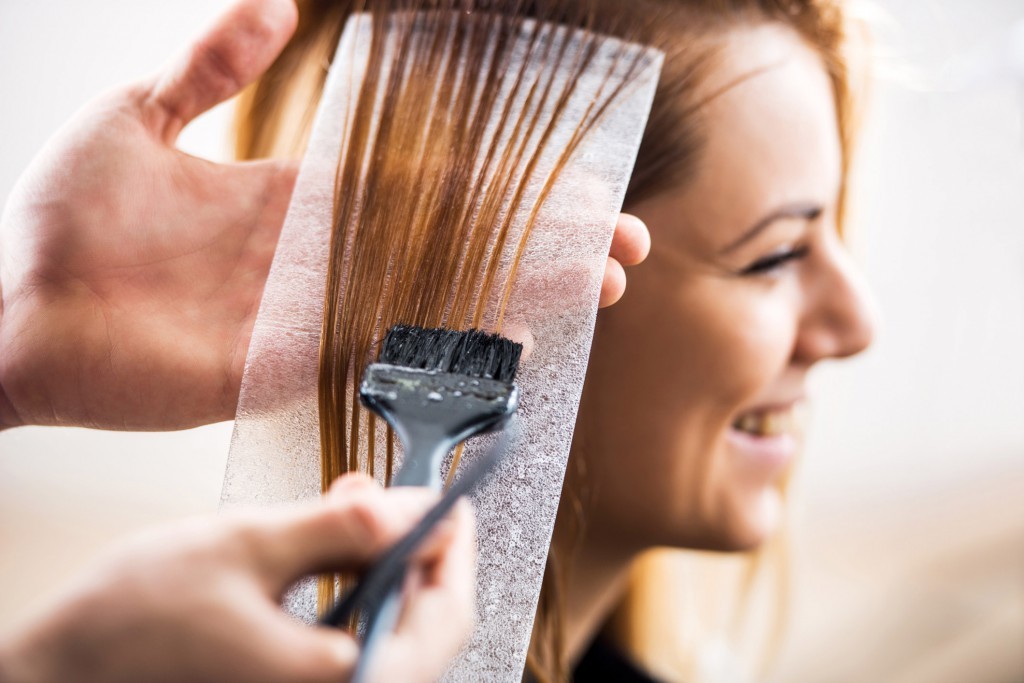 First, register for a state-licensed cosmetology program to meet the licensing requirements to become a hairdresser. You can check out vocational high schools that offer licensed cosmetology programs. You can also look for a trade school that specializes in cosmetology and provides a certificate in the field.
Moreover, you can earn an associate degree in cosmetology at a community college. Once you decide that you want to become a hairdresser, start building your portfolio right away. Make sure that you showcase different hairstyles and techniques in your portfolio as you complete your cosmetology program.
The two-part licensing exam that aspiring hairdressers must take covers healthy and safety practices, which is an essential part of being a hairdresser. There is also a practical examination wherein applicants apply their knowledge of hairdressing techniques and sanitation. Some states require an oral examination.
Success Tips For Hairdressers
Hairdressers can pursue further education to improve their performance and maintain their licenses. Gain experience by working at the most popular and prestigious salons. If you have the resources, you can open your own salon and provide services for clients.
It would help if you learned how to use new technologies and techniques in hairstyling. To increase your exposure to the industry, become a part of a professional organization. One of these organizations is the Professional Beauty Association (PBA), which offers continuing education options.
PBA is also a source of networking opportunities, contests in hairdressing, and professional development resources. The organization has access to relevant government agencies.
The Future Of The Hairdressing Industry
Hairdressers face a myriad of opportunities. The hairdressing industry is constantly evolving. The stream of business is attributed to promising trends, sophisticated technologies, and breakthrough hair products.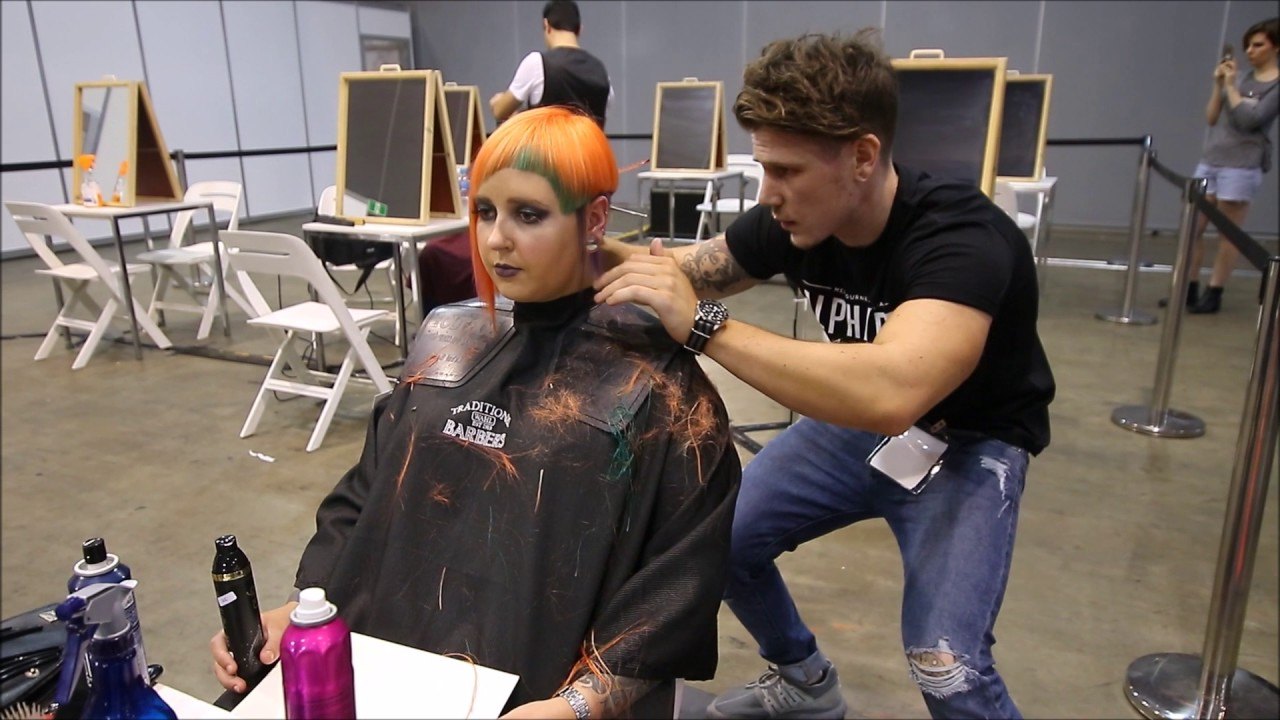 Aside from the market being highly fashion conscious, the research being done with regard to hair care helps keep the industry alive. Australia expects its hair and beauty industry to gain $4 billion in revenue. It also predicts over 50,000 hairdressing jobs over the next five years.
In the UK, big salon chains, hair product brands, and hairdressing organizations are always on the hunt for new talent. They set up showcases and forums to recruit new hairdressers.
Celebrities like Kylie Jenner help pump up the hairdressing industry. People gravitate toward experimental hairstyles and hair colors, so the demand for adventurous hair keeps rising. Hairdressers have to learn new skills with the emergence of new equipment in hair coloration and extensions.
Potential Jobs In The Future
After working with large salons and winning hairdressing competitions, the next step for hairdressers could be opening their own salons. They can also become freelance hairdressers to control their time, income, and the clients they want to serve.
If you are a part of an organization or a company, you can become a salon trainer and help develop new hairdressers. You can also be promoted to being the salon's senior stylist or salon manager.
If you like traveling and more challenging projects, you can apply as a hairstylist in the theater, film, or television industry. As a hairdresser, you may become an editor or a consultant of fashion magazines and style guides. Business-minded hairdressers can sell or develop their own line of hair products.
Conclusion
To have a successful career as a hairdresser is not easy because it requires skills, creativity, knowledge of technologies, and physical stamina for busy days. Being clean, attentive to details, and decisive will help you excel at your job.
When it comes to communicating with clients, it's essential to be sensitive to their needs and hair care preferences. If you like making people feel confident and beautiful, you'll surely find fulfillment in being a hairdresser.