Some years ago I developed a sudden interest in computer science and technology and decided to make a career shift. As someone quite new to the programming world, I was not sure where to find the right opportunities to kickstart my career.
I luckily came across this platform called Pluo Jobs for programmers and computer science-oriented people. Pluo was developed by a team of professionals with more than 10+ years of industry experience. It is the result of a recent merger between three leaders in the tech hiring field.
Whether you are someone looking for a fulfilling and high-paying job or a company in need of brilliant people, Pluo Jobs is a one-stop solution. To help you get started working from anywhere with Pluo, I've explained all that you need to know below.
Pluo Jobs – Getting Started with New Opportunities
How Pluo Jobs Works
How to Apply for a Job Using Pluo Jobs
Qualifications and Skills Required
Best Practices to Follow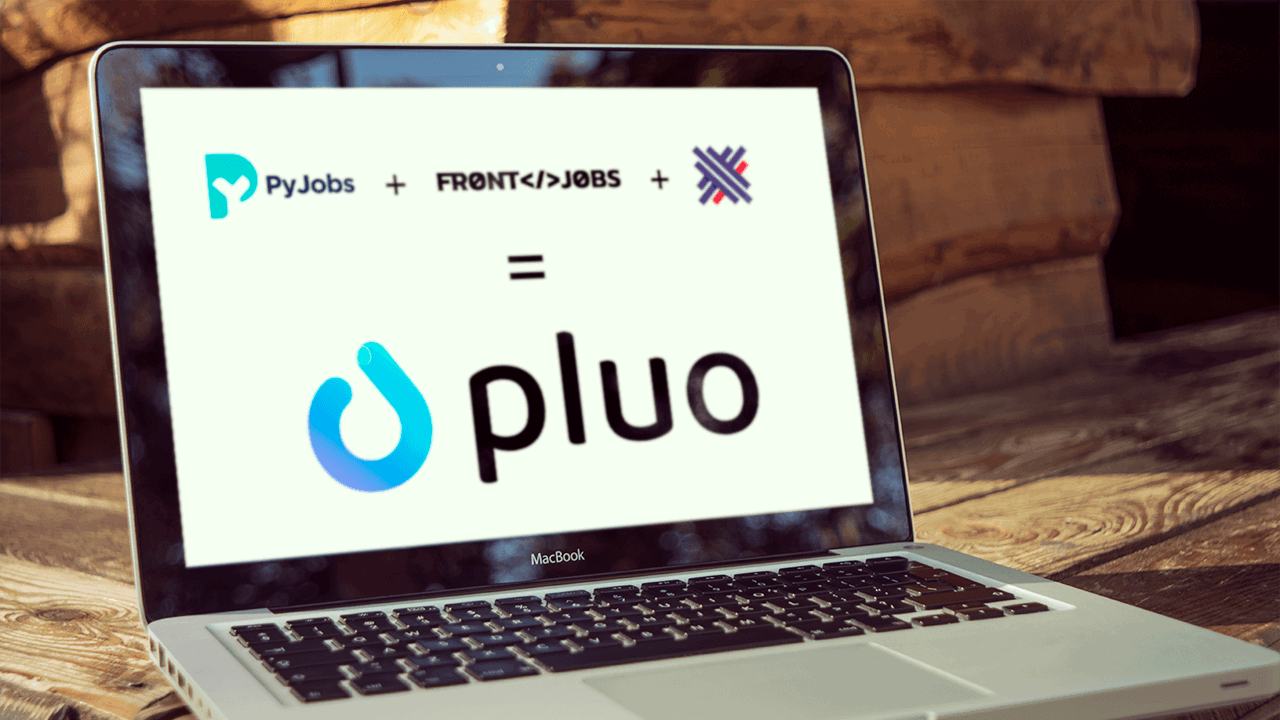 Pluo Jobs – Getting Started with New Opportunities
Pluo, derived from the word "raining," wants to foster creativity and the growth of great businesses by improving and streamlining the recruiting process. They aspire to help businesses succeed by offering fantastic candidates and exceptional possibilities for people all around the world.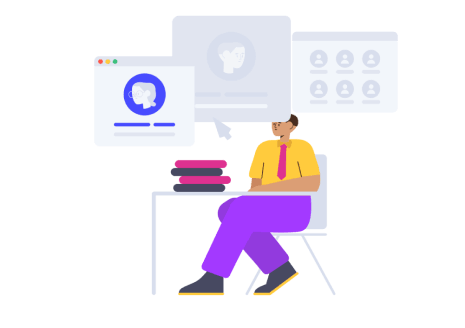 It is the product of the merger of three companies: RecrutaDev, Front Jobs, and PyJobs, with the goal of enabling everyone to pursue an international career. They combined their international work experience and expertise on how to employ tech experts on the Pluo platform.
Pluo is a technology job board and recruitment platform that promises to shorten the time it takes to hire by simplifying and enhancing the applicant qualifying process.
Their main services include hiring talented individuals across international borders in the development and programming domain.
Subsidiary Platforms of Pluo Jobs
RecrutaDev is a tech recruiting firm dedicated to finding developers for growing businesses, forming ideal teams, and assisting the community in finding their position in the market through the finest hiring experiences.
PyJobs is a Brazil-based job board created just for Python developers, but as it grew in terms of popularity in other groups, it began to accept more technologies, transforming it into a developer-focused platform and community.
Frontend developers have become increasingly popular and in-demand in businesses, prompting the creation of FrontJobs. It quickly gained popularity within the front-end developer community. On August 5, 2021, Exponential Ventures announced the merger of these three platforms under the umbrella of Pluo Jobs.
How Pluo Jobs Works
Pluo Jobs simplifies the hiring time to recruit individuals with an integrated approach. First and foremost, a company can post a job on the portal within five minutes by filling up some very basic information.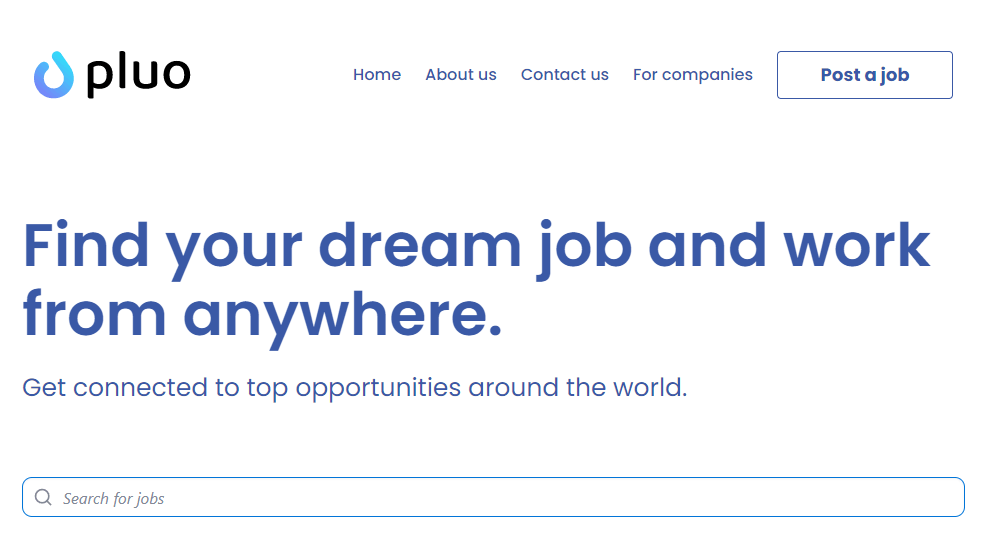 Details like the job title, whereabouts of the company, expected proficiency, payment currency, and job description are required to open a job posting.
Next, the employer can choose to deliver more information about the opening such as working hours, expected deliverables, company goals, etc. This can be carried out in their preferred language. Pluo will automatically translate it to English if requested by the user.
There is a referral scheme on PyJobs wherein users can share and recommend jobs to people in their social circle. One can choose to share other job openings or the ones they applied to.
Pluo Jobs for Employers
Pluo Jobs aims to provide top tech talent from across the globe to companies while keeping their budget under control. Some of the top recruiters hiring from the portal are Exponential Ventures, Sky.One Cloud Solutions, Inquest, Argyle, Belo Investment Research, etc.
Since Pluo is a strong and flourishing community within a very niche field, it becomes easier for companies to hire skilled employees by incurring a low cost. By hiring across different countries, companies can take advantage of the currency exchange rates.
Pluo is supported by multiple developer communities and can provide a variety of professionals ranging from front-end developers to product design specialists. A lot of candidates who apply on Pluo come with great skill sets, fluent communication skills, and relevant past experiences.
How to Apply for a Job Using Pluo Jobs
You can browse through multiple job postings on the Pluo homepage, with promoted jobs given a higher ranking. The job also displays the date it was posted to show you which postings are more recent and therefore may have less applicants.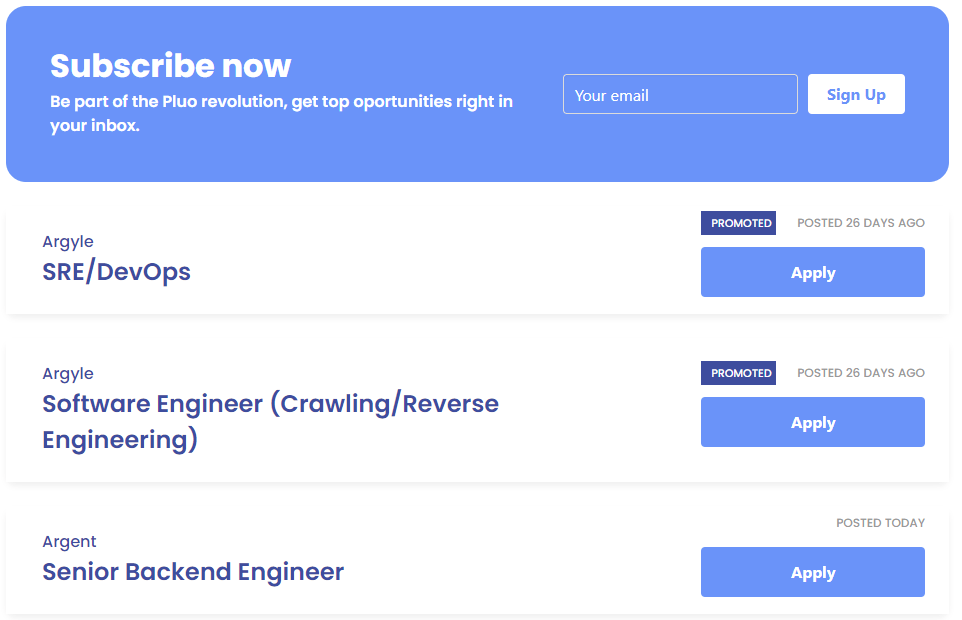 When someone clicks on the Apply button next to a job posting, they are redirected to the PyJobs website since Pluo's site is under construction for the time being.
Next, you'll have to sign up on Pluo and fill in your basic details such as background, education, job profile, experience, etc. Once you're all set up on Pluo, the portal will redirect you to the job opening that you were applying for.
The requirements demanded by each company are different. However one can expect to find general inquiries such as submitting their latest resume, basic HR & communication questions such as why they are a good fit for the role and the company, and details about any prior experience.
Types of Jobs You Can Find on Pluo
Since Pluo is a portal catering to the hiring needs of tech and software companies, one can expect to find job openings within coding & programming, software engineering, developer, front-end and back-end, etc. In-demand skills on Pluo include JavaScript, PHP, Java, and Python.
Other jobs which are frequently posted are software application developer, web developer, computer systems engineer, database administrator, computer systems analyst, software quality assurance (QA) engineer, business intelligence analyst, and computer programmer.
The pay level is good for an entry-level recruit with an average package of around $13,000 for a remote job. The compensation scale significantly increases for higher-level proficiency such as at the level of senior developer or a supervisor.
Qualifications and Skills Required to Get Jobs on Pluo
Pluo Jobs curates opportunities that vary across several domains in tech and experience level. The exact qualifications required to get a job on Pluo is specific to the company and role, but the common baseline is a bachelor's degree in computer science or a related technological field.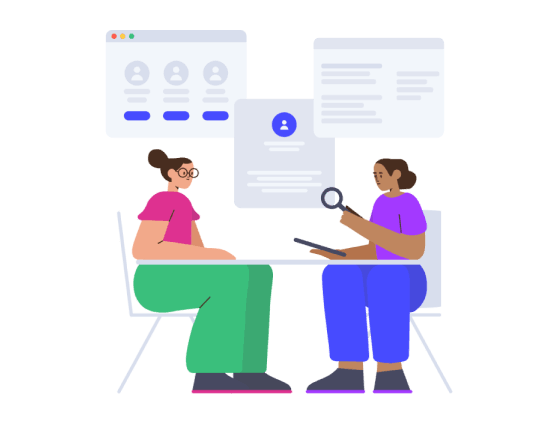 If you don't have a full-time degree, a certification in programming or computer science can also work coupled with some experience. Since most job seekers can meet the baseline criteria, extra qualifications or a master's degree can add brownie points to your application.
As always, having completed appropriate job experience is highly useful. Outside of their degree, one could present a portfolio of their own independent initiatives, which might include programming, online moderating, or even designing an app.
Employers will see this as evidence of their enthusiasm in the topic, as well as their problem-solving abilities, inventiveness, and initiative.
Skills Required to Succeed
If you studied computer science, you would have learned a variety of technical and non-technical abilities, ranging from leadership to programming, that are highly desired by companies.
To beat the competition and land a good job, you must be proficient in the latest programming languages (like CSS, Java, HTML, etc) and tech skills in demand. It includes having a good grasp of various programming frameworks.
You must also have some experience with developer tools and web performance/automation platforms. Depending on the field you're applying for, skills required may vary from full-stack development to specializations like Ruby On Rails, Android, and WordPress.
Best Practices to Follow On Pluo Jobs
Since Pluo is a free job board open to all, you'll need to go the extra mile to land your dream job on the platform. Your resume is the first thing that tells prospective employers about who you are, what you can accomplish, and allows them to interpret if you're qualified for a position.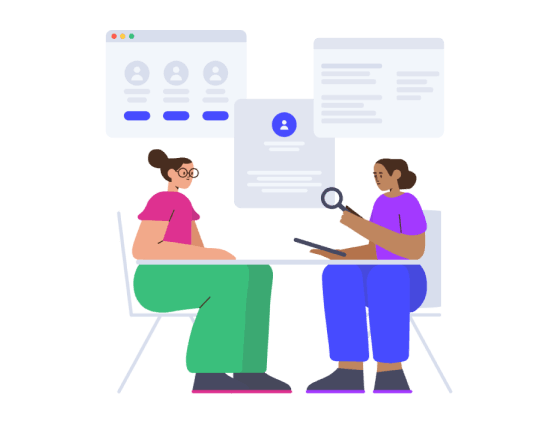 You can start by updating your professional profile with relevant information and experiences. Make sure you personalize your application according to the job role and the company. You can do so by studying the job description and the company profile in detail.
To succeed in becoming an IT professional, you must have fundamental computer and technology abilities along with a knack for problem solving.
Don't forget to list down all the hard skills as well as the soft skills you have acquired during your bachelor's program.
More Tips to Get Started
If you don't have the desired skills to take up a job yet, it's best to first do a crash course on the skill and then highlight it on your resume. The date of posting is listed on every job, and your chances of getting noticed will be better improved if you apply to the latest job postings.
To stay updated with the latest job postings on Pluo, you can subscribe to their weekly newsletter. You'll get alerts on all the new happenings in the tech world and also get relevant tips to land a good job.
Finally, the key to getting an opportunity on job boards like Pluo is persistence. Keep your expectations realistic, and be ready to face a lot of rejections. If you stay on the lookout for relevant jobs and are quick to take action, you'll eventually get your hands on a career breakthrough.
Conclusion
Many recent studies have shown that around 70% of the companies are suffering from a lack of talent and required skills. On the other hand, people open to working often complain of inadequate compensation for their services. Pluo Jobs aims to bridge the gap between high-paying organizations and a dexterous workforce.