The tech industry is one of the most sought after career paths across the world as it's a booming industry. With new updates and innovations every single day there are plenty of vacant spaces in growing tech companies.
However, tech jobs require a complex set of skills and oftentimes major companies require a certain level of education from candidates in order to get hired by them. But not everyone can get into the colleges and become qualified. This is where the platform in today's article can help.
I am going to talk about this amazing online learning platform called Skillcrush that allows users to learn technical skills. Below I will provide some exciting details about the platform, its features, and details about the courses offered.
About the Skillcrush Platform
A Bootcamp Full of Resources
Gender Parity Learning Opportunities
Flexible Course Hours
Finding a Job with Skillcrush
Skillcrush Courses and Costs
The Skillcrush Break Into Tech Program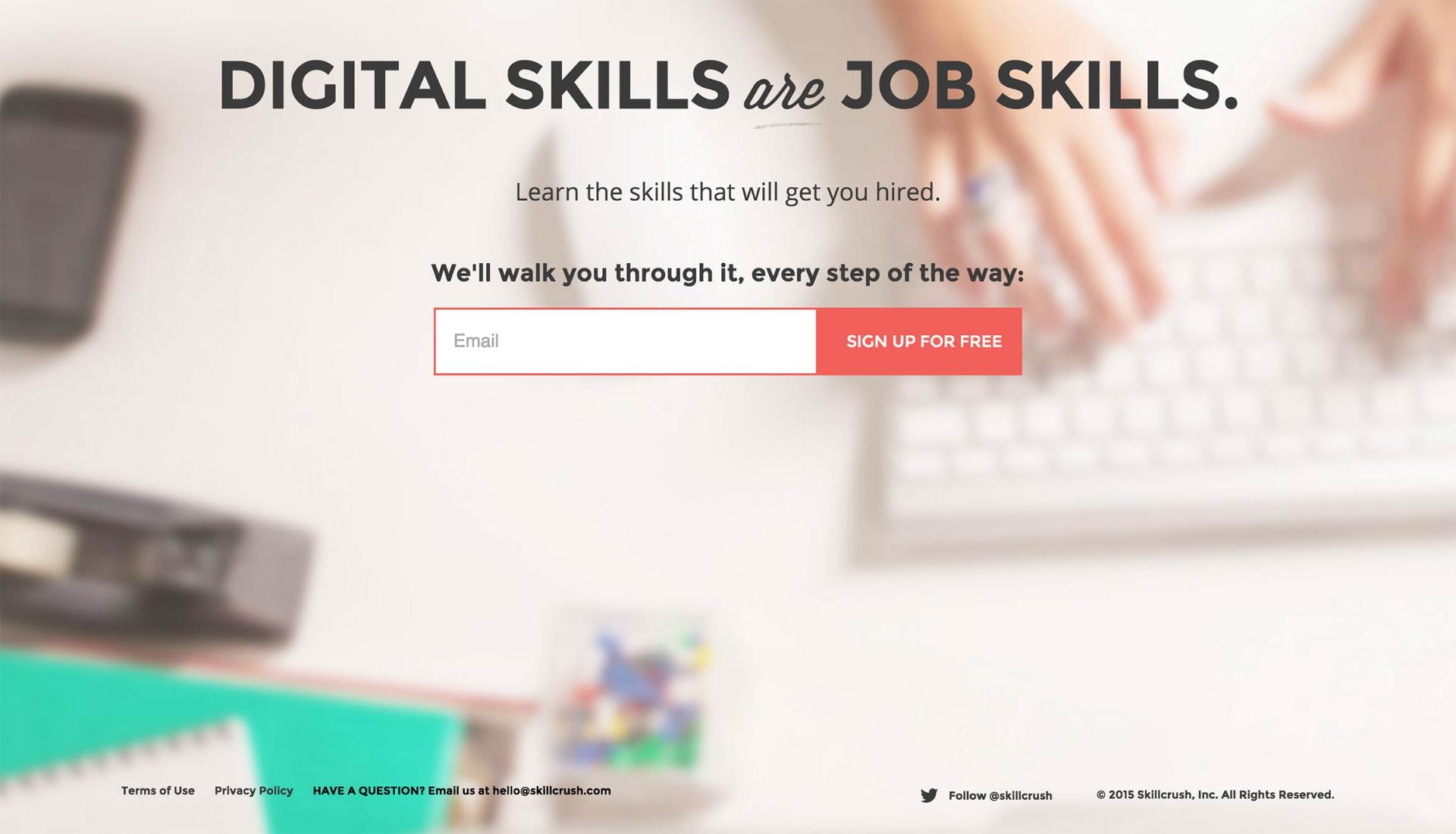 About the Skillcrush Platform
Skillcrush is an online learning platform for tech enthusiasts who want to empower their digital learning and skills. The platform is helpful for people like me, who wish to enter a high-earning and flexible career in the technology field, with technical skills to go with it.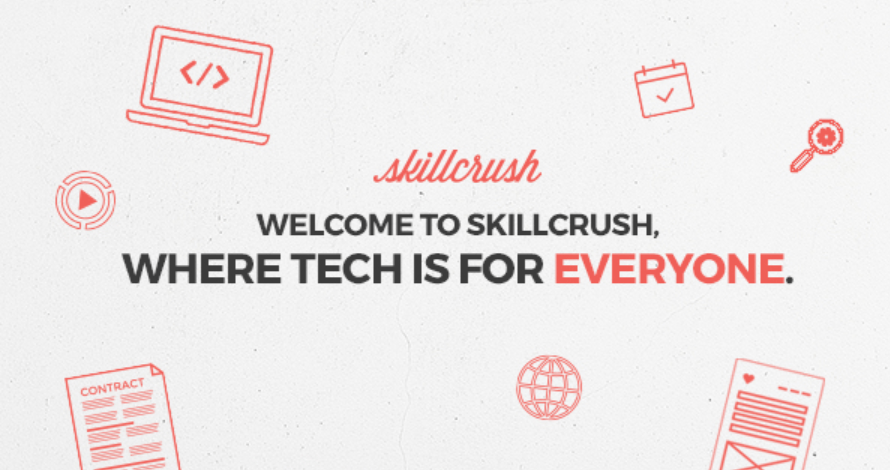 The Skillcrush community features their students, alumni, teachers, and instructors, who support me on my journey from the beginning to the end.
The platform is driven to teach tech beginners, like me, the digital skills we require to launch better, high-paying, and more fulfilling careers, with real mobility.
What I like about Skillcrush is that the platform is specifically focused on introducing more women, LGBTQ+ people, and differently-abled people into the tech world. Skillcrush creates affordable and realistic courses for people, requiring no prior qualifications and experience in the field.
Adda Birnir – Self Taught Coder and Founder of Skillcrush
Skillcrush was founded by current CEO Adda Birnir. Birnir was originally a Fine Arts student at Yale University and worked as an artist's assistant before moving onto a job in the media industry.
The idea of Skillcrush came to Birnir in 2009 after she lost her job during the global economic crisis. During this time, Birnir learned that people with tech skills – web developers, coders, and designers – were the only industry that was spared from layoffs.
That was when Birnir's journey to coding began and after a couple years later of study, she was a self-taught coder. Since then, Birnir has built sites for the New York Times and MTV. Also, her work has been featured in BBC, Mashable, NBC, and Fast Company.
A Bootcamp Full of Resources
Skillcrush is an online coding bootcamp. It is loaded with resources so people can learn skills to land in-demand jobs like web developer or UX Designer.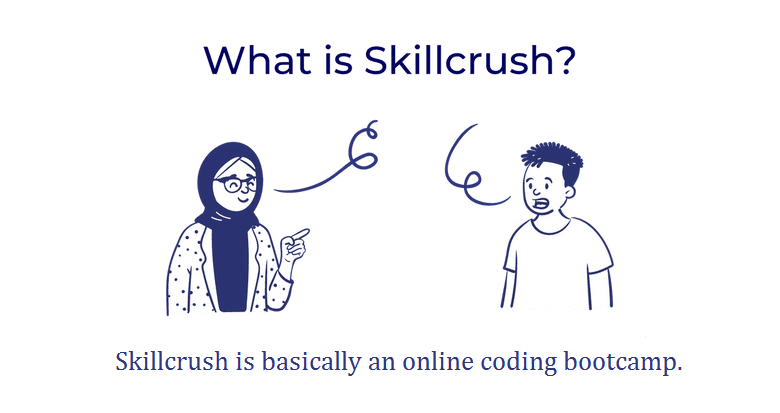 Skillcrush offers a wide range of courses to choose from, including web design, WordPress development, web development, and mobile web design.
For each course I signed up for, I followed a specific path to educating myself through multiple learning materials, including videos, articles, interactive exercises, real-life projects and so much more.
Each program in Skillcrush is designed to ensure students they leave the program with all the skills needed to kick-off a career in tech.
Interacting on Skillcrush
I can interact with fellow students about the study material and attempt to solve the daily course challenges.
Twice a month, I can interact with instructors via Google Hangouts.
This gives me time to ask questions, gain further understanding, and receive more details about the program.
Gender Parity Learning Opportunity
The tech industry has typically been mostly male. Skillcrush wants to bring more balance to the industry and is driven to educate interested women with technical skills.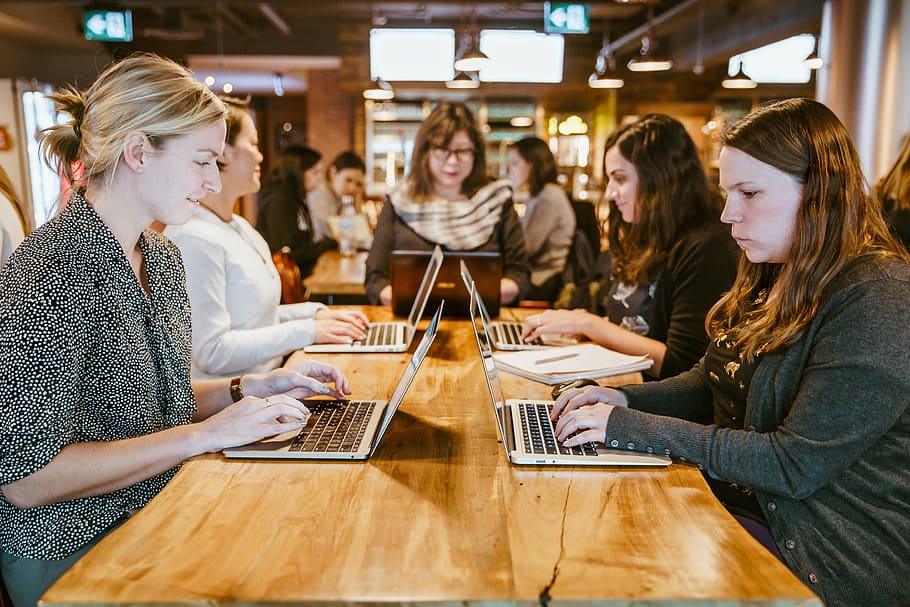 The platform is focused on making self-taught female coders get their careers on the right path.
Most of the students in Skillcrush are women and the entire management team comprises females, most of whom are also self-taught coders.
However, this does not mean that the platform is women-centric. The skills you learn have absolutely nothing to do with the student's gender.
Diverse Community
Skillcrush also is committed to providing for the LGBTQ+ community, people of color, people who do not have a college degree, parents, caretakers, and those who have been away from the tech world for a long time.
Skillcrush allows them to gain high-end digital skills, which allow them to earn more in their existing career.
On top of that, users can also transition their career into a full-time tech role, or to find work as a freelancer, as I did.
Flexible Course Hours
Skillcrush courses are completely online so I can take them whenever I want and wherever I want. They are also self-paced, meaning I could do them as fast or slow as I wanted.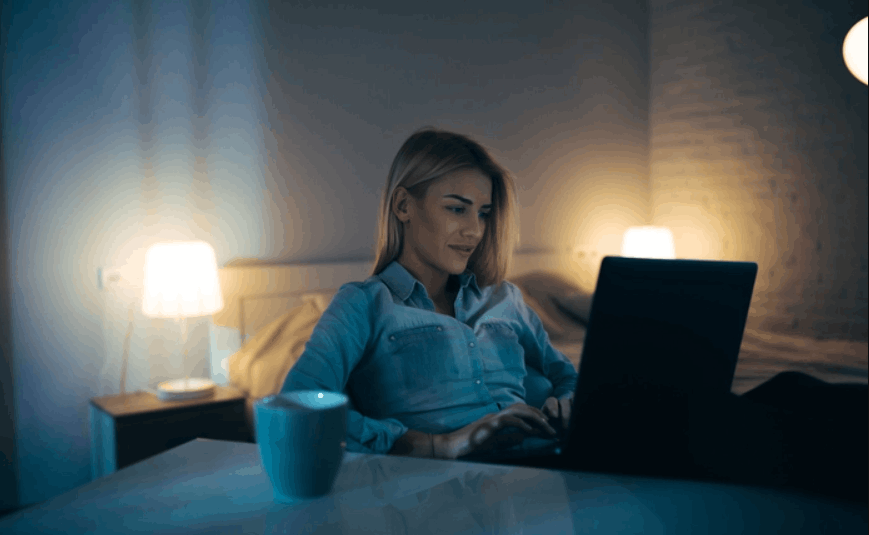 There are courses that can be taken in the day and those at night. What more? I could also schedule the courses at a time that suits me best.
For students who are studying full-time in a formal setting, or who have full-time jobs or young families to work around, these flexible courses can be seamlessly fit into any schedule.
Project-Based Learning
All the courses in Skillcrush are expertly designed that are completely project-based. These courses not only provide you with theoretical knowledge but also gives you the opportunity to work on projects and build a portfolio throughout my learning journey.
The platform allows me to put my learning and coding skills into action right away to complete an actual project.
This not only helps me to have a better grip on my skills but also provides me with plenty of opportunities to add projects to my resume, which eventually comes in handy in the hiring process.
Finding a Job with Skillcrush
Finding a dream job in the tech field is not as easy as it seems. First, the technical skills are hard to achieve, and second, companies typically have higher educational requirements.

This is where Skillcrush came to my aid. With Skillcrush, I could learn skills with ease and flexibility which helped me to eventually get a job.
The best part about Skillcrush is that the platform allows users to experience the world of learning tech before actually committing to it with its free bootcamp.
The Free Skillcrush Bootcamp
The platform features a free 10-day bootcamp with the goal of introducing beginners to what their bootcamps offer and the kinds of skills they will work on in the varying career paths.
Each day has a different set of lessons, including video and reading components, among other interactive parts.
The free Skillcrush bootcamp is the best option for users who want a simple introduction to the tech world before actually investing in learning.
Skillcrush Courses and Costs
As mentioned above Skillcrush offers a wide range of courses to choose from. Skillcrush courses are categorized into two categories – Blueprints and Individual courses.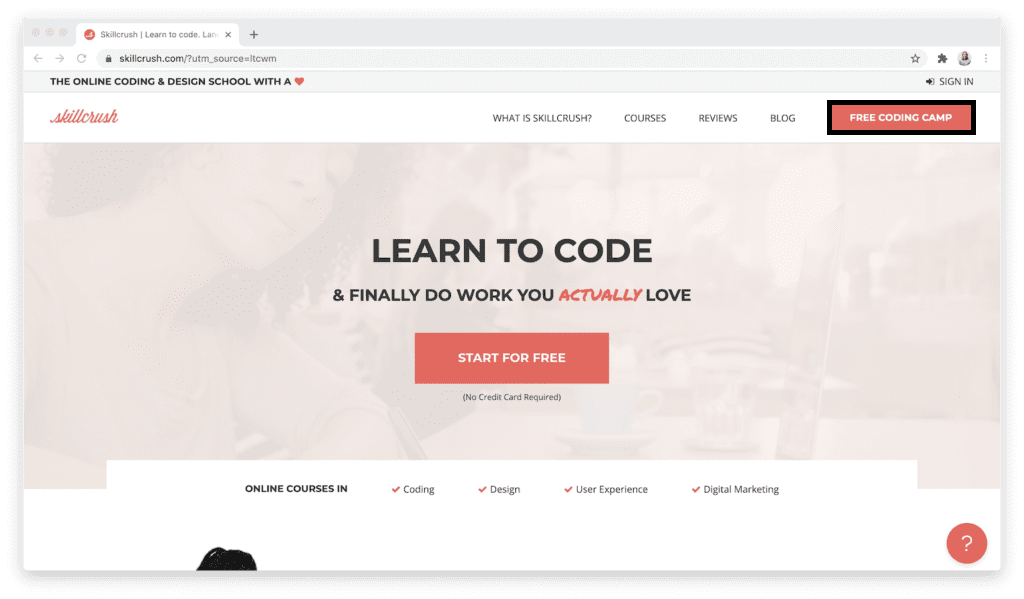 Blueprints are longer courses and can take up to 10 to 11 weeks to complete. Blueprint courses include Web Designer, Web Developer, Front End Developer, Ruby on Rails Developer, and Break into Tech courses.
Users can either make a monthly payment of $149 or make a one-time payment of $594 in order to get access to all the learning materials.
Individual Courses
Skillcrush also offers Individual courses, so that users do not have to work through entire blueprints. The learning period of Individual courses is three to four weeks.
Users will learn UX & Web Designing, HTML & CSS, JavaScript, and Ruby on Rails, based on the course that they choose.
The cost of each course is $175. It is also worth noting that if any users are not satisfied with the content in the first 14-days of their program, Skillcrush offers a full refund.
The Skillcrush Break Into Tech Program
Skillcrush offers a fantastic program called Break Into Tech. It is an online job training program to help students transition their careers with more ease and guidance than the traditional courses on their site.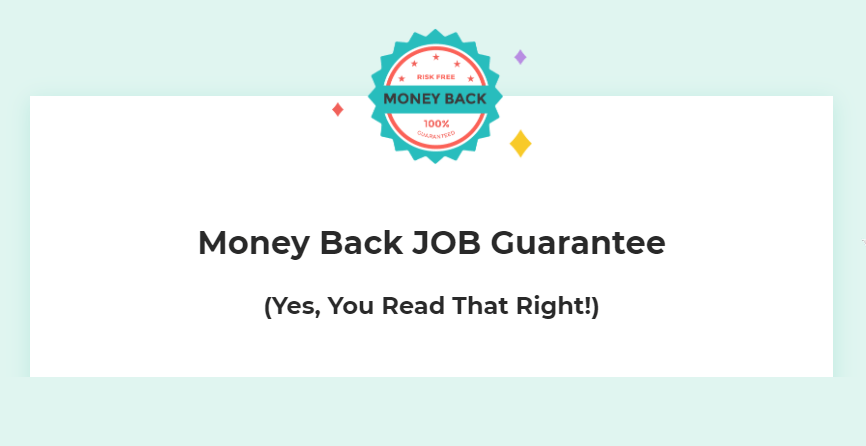 This is a fully comprehensive journey into a tech career, which is why they also offer a job guarantee.
The Break Into Tech program promises mentors and instructors who will help you learn the required skills to excel in your chosen tech field. They will also help you determine what your goals are to get set on the right path.
After taking your courses to build up your skill set, you will receiving coaching on how to build your portfolio, set-up your resume and LinkedIn profile, and get help from career coaches as you start applying for jobs.
Job Guarantee
The money-back Job Guarantee is an exciting offer that comes along with the Break Into Tech program.
With the job guarantee, you will receive the cost of the Get Hired track of the program completely refunded if you fail to land a paying job in tech in the first six months after completing the program.
A paying job includes any three month or longer timeframe of work in full-time salaried role, paid internship, part-time contract, part-time freelance, or apprenticeship position. Full details are available on their website.
The Bottom Line
To sum up, I find Skillcrush to be absolutely amazing, and has changed my life forever. Only 10 months after my first lesson with Skillcrush I landed myself my dream tech job at a media agency.
Moreover, I am also continuously growing my freelance web design career. And today I have more to be excited about in my career path than ever before.