The tech industry has always been dominated a male-dominated field. Over the past few years, however, I must say that the tech sector has greatly diversified and has come to include more women.
While there is still much to be improved, I noticed that more positions are being opened up to women, allowing them to participate in this technology boom.
For those like me who are looking to get ahead in tech, I discovered that Women in Tech is a great platform to find job opportunities and get a foot in the door. Check out what this platform has to offer and what sets it apart from the rest.
Get to Know the Women in Tech Jobs Platform
What Employers Are Looking For
Finding Jobs Using Women in Tech Jobs
Checking Out the Employers
Creating a Profile on Women in Tech Jobs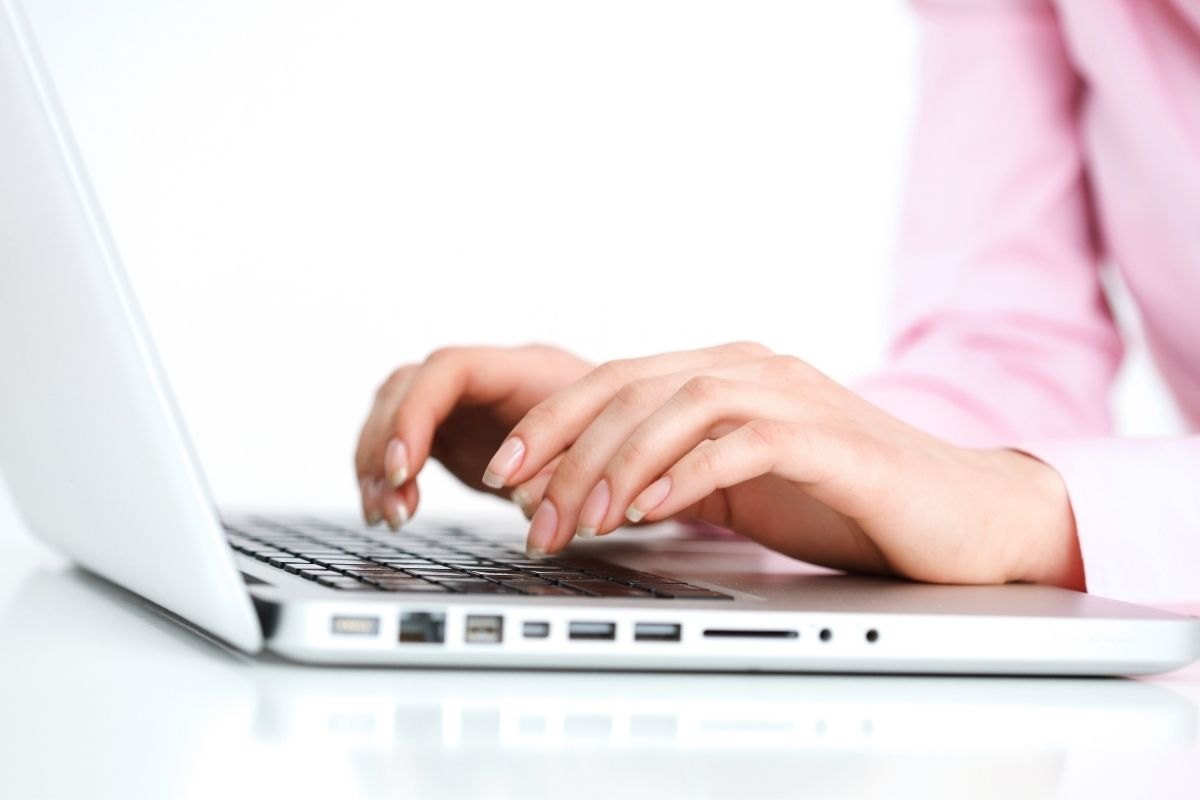 Get to Know the Women in Tech Jobs Platform
Women in Tech Jobs is a job search platform that provides me and other female job searchers in the world access to various job opportunities in the field of technology. I discovered that this website is actually a part of the womenintech.co.uk website, a site that aids women as they jumpstart their careers in tech.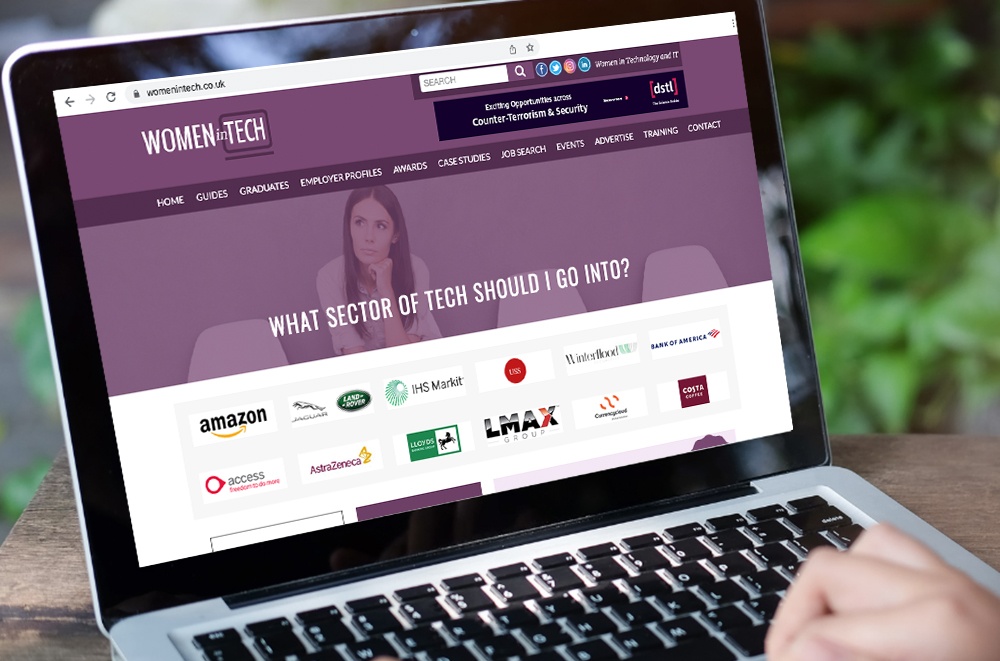 In particular, I wish to highlight that Women in Tech Jobs brings forwards employers and companies alike who are eager to bridge or reduce the gender gap that we experience in the field today.
It works and promotes organizations that seek to promote diversity and inclusion, as well as equality in the workplace.
I find it quite refreshing that more than being a job site of sorts, Women in Tech jobs supports women in the field holistically. There is also career advice and guides for just about every level and sector—may it be fresh graduates, contract workers, or seasoned professionals.
Aim of the Platform
The goal of the Women in Tech Jobs platform, and the Women in Tech website in general, is to serve as an empowering resource that inspires women in the field of tech to soldier on.
At the same time, I feel that the objective of this platform is to inspire and motivate eager female applicants to find and carve a space for themselves in the technology sector, grabbing opportunities as they come.
Moreover, I believe that Women in Tech Jobs also gives employers and companies the tools to further their diversification and inclusion by promoting their jobs on the website, making it a win-win situation for everyone.
What Employers Are Looking For
A quick glance on the platform and I am already grateful that Women in Tech Jobs makes it easier for me to find jobs within the sector. It already details some of the top skills employers are looking for.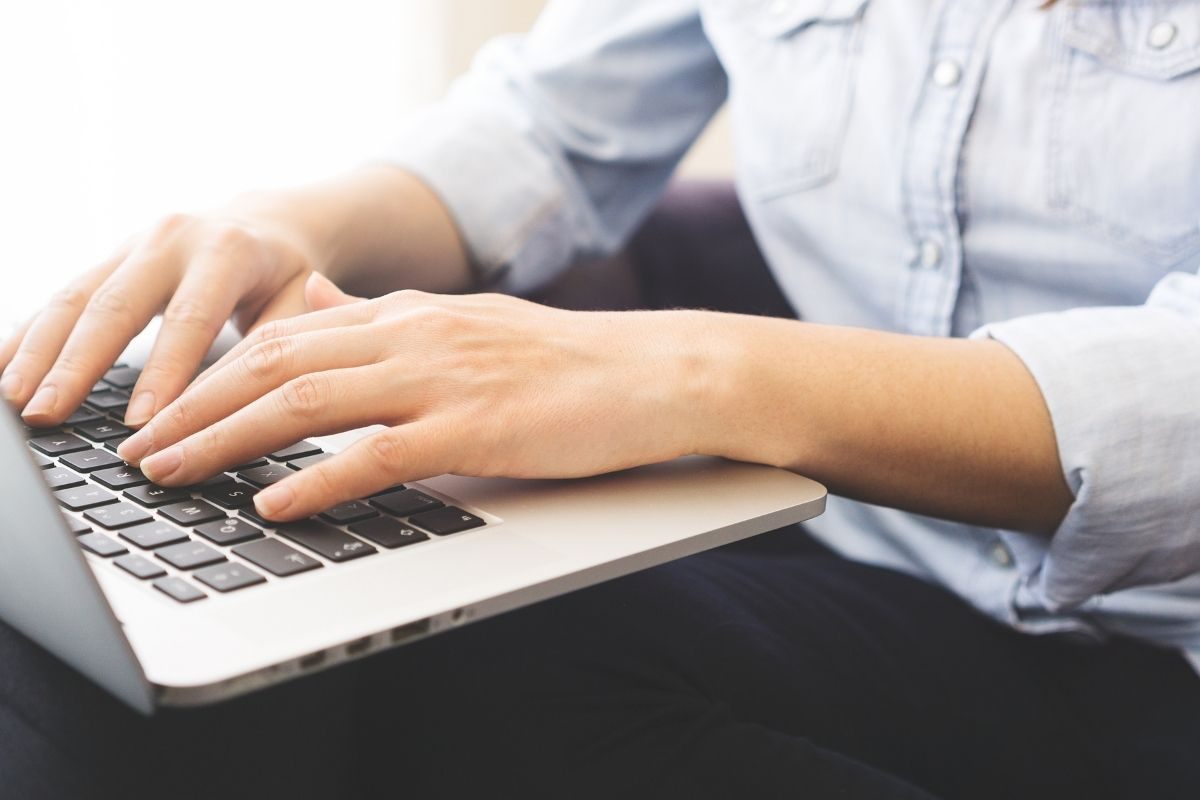 With the industry housing sectors such as cyber security, data science, artificial intelligence, and more, Women in Tech Jobs also acknowledges that there is a varied range of skills that fit the bill. These include knowledge in ecommerce, the public sector, financial services, and many others.
I must also mention that the job search platform is also helpful in guiding newbies or even fresh graduates in navigating different job opportunities. To start, the website gives examples of jobs available in different sectors of the tech industry, such as web designers, IT support, and developers to name a few.
The home page also touches on the pay range that women in tech can earn. While this is just a short and brief segment, I find this helpful in determining how much my salary should be. As of writing, the platform reveals that UK developers are currently earning around £54,000 per year, but this also differs depending on my skills and location as well.
Insightful Content and Programs
One of the highlights that I found useful on the Women in Tech Jobs platform is the presence of helpful content. This content can be found in the form of articles or links that shed deeper insight into various tech-related topics.
Some of the content I have seen posted and linked on the platform include Guide to Returnships, Guide to Contracting, Mentorships, Training Courses, case studies about women in tech, and a resource that give my CV a review.
Finding Jobs Using Women in Tech Jobs
There are different ways I can find online and tech jobs using this platform. One of the easiest things I could do is simply provide the relevant keywords I need to look for. I even have the option to key in a particular location and or my desired distance range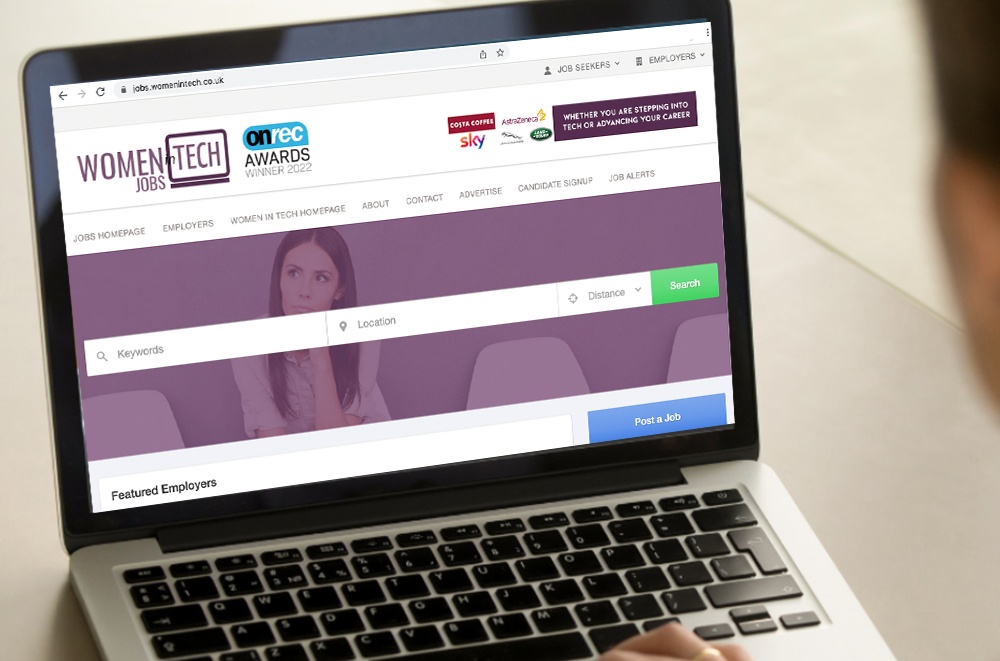 Another way I could go about finding a job using the website is by browsing through the Featured Jobs section. This section highlights some of the most popular and in-demand job roles and these are typically arranged by the date.
Top Locations are also available for me to use. By clicking on the locations provided, such as London, Birmingham, Manchester, and the like, the job search platform will bring up career opportunities that are found within the certain area.
Lastly, I appreciate that I can also find jobs based on my target position or via the Top Skills section of the Women in Tech Jobs website. This section focuses on the top jobs and skills such as having experience in being an IT manager, a data analyst, a software engineer, and others.
Refining Searches for Better Outcomes
While I was already finding the Women in Tech Jobs platform user-friendly, I appreciate the fact that I am able to further fine-tune the search results and job options provided to me.
To narrow down the results, I figured that what I needed to do after keying in my preferences was to tap on the 'Refine search' button. This lets me toggle and refine my search by seeing the job type I want, the companies that fall under the results, and even the city where I can find work in.
What's more, I like that the filters allow me to see what positions can be done remotely and what needs to be worked on on-site. At the same time, it lets me assess the skills I have since the skills and positions are also included in the filters I can play around with.
Checking Out the Employers
As if the aforementioned features of Women in Tech Jobs are not enough, I am thankful to see a Featured Employers section on the website's home page. As of writing, companies such as AstraZeneca, Access Group, Golden Charter, Jaguar Land Rover, and OpenCast are promoted on the page.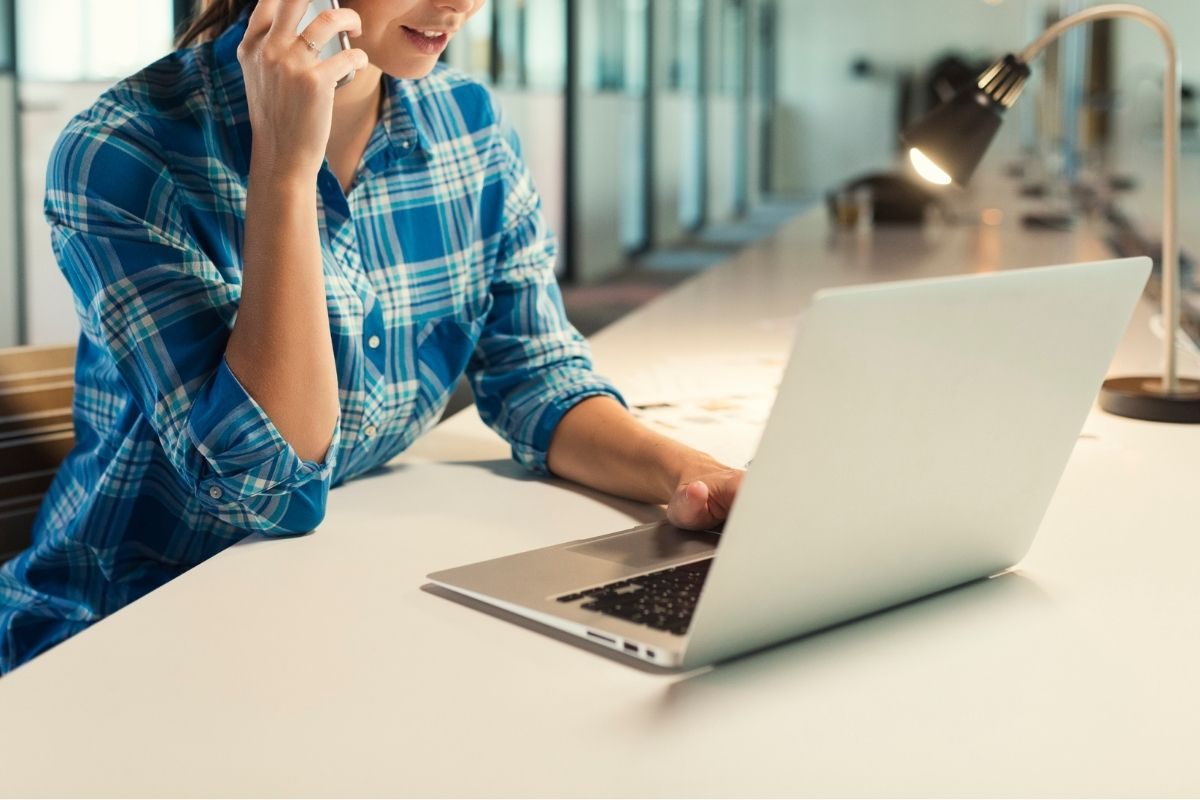 Tapping on any of these Featured Employers will bring me to a page that displays all available job openings from the said company, with the latest posting being the most recent one I can see.
What's great is that I know the featured employers by the Women in Tech Jobs platform are promoting inclusivity and diversity in their workplace, giving me the peace of mind to apply for career roles without hesitation.
Seeing the Latest Employers to Come on Board
There are many companies and employers that post job listings on this platform. As of writing, I can say that there are 54 organizations that are promoting numerous job opportunities for women.
While the Employers page arranges these by alphabetical order, I can easily rearrange these depending on the 'Best Match' or the 'Newest' company to join the roster.
Creating a Profile on Women in Tech Jobs
Having used the Women in Tech Jobs website, I know that I don't necessarily have to create a profile or an account to be able to find jobs. As a matter of fact, even applying for a certain position can also be done without an account.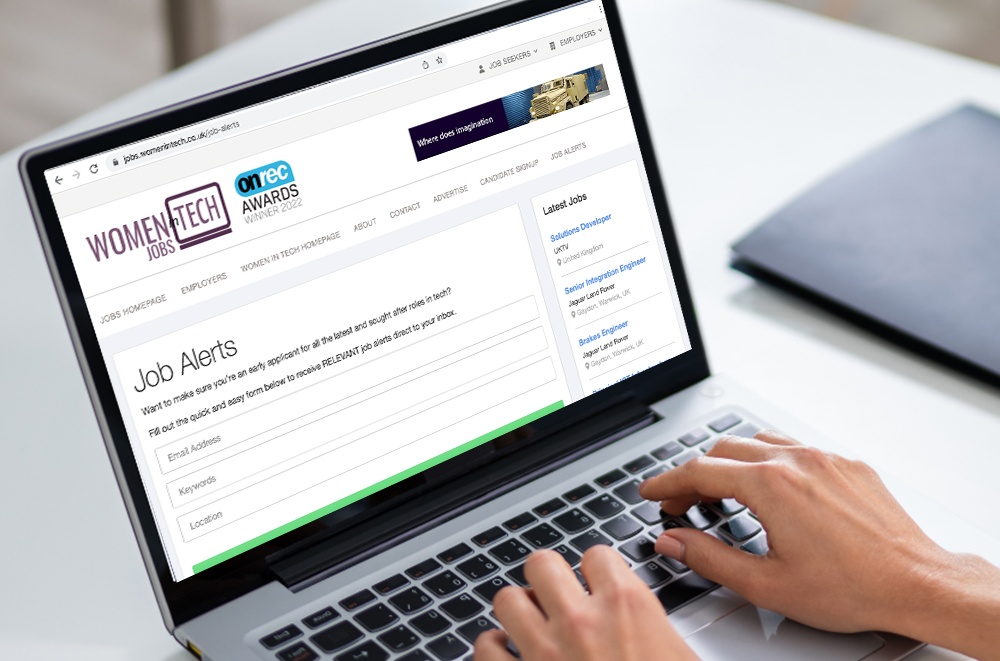 All I need to do is tap on 'Apply' and provide my email address. Alternatively, I also have the option to apply directly on the job posting available on the company's career page.
Although I can achieve all of those things without creating an account, I find that signing up and creating an account for free lets employers looking to fill in certain positions see what I have to offer as well without even applying for a position in the first place.
Apart from my name, email address, and location, my profile requires me to provide my phone number, professional headline, a short description of what I do, and the skills, experience, and education I have under my belt. To complement this, I can even attach my CV and make my profile visible to employers.
Never Miss Out on Job Opportunities
I have never wanted to miss out on once-in-a-lifetime opportunities. Thankfully, I discovered that I can sign up for job alerts on the Women in Tech Jobs platform.
Here, I can just fill out the form with my preferred keywords and location, alongside my email address, and create an alert. Should any relevant positions come up, I will receive these directly at my email address.
The Bottom Line
I believe that Women in Tech Jobs is one of the more progressive job search boards on the market today.
It helps connect ladies and female applicants with the best opportunities in the tech sector today and gives me access to more tools that equip me and other aspiring candidates every step of the way.
References