Nowadays, it is easier to look for jobs online through job sites because they are typically focused on a specific field or industry. It is also possible that job seekers can directly apply to various companies through these online job sites.
In the field of technology and engineering, job seekers trust the TechCareers site. There are millions of job postings and hundreds of thousands of companies looking for employees on the site.
Learn how you can find jobs on TechCareers below.
The TechCareers Job Search Platform
Registering an Account
Creating a Profile on TechCareers
Setting up Your Career Portfolio
Searching for a Job on TechCareers
Applying for a Job
TechCareers Premium Membership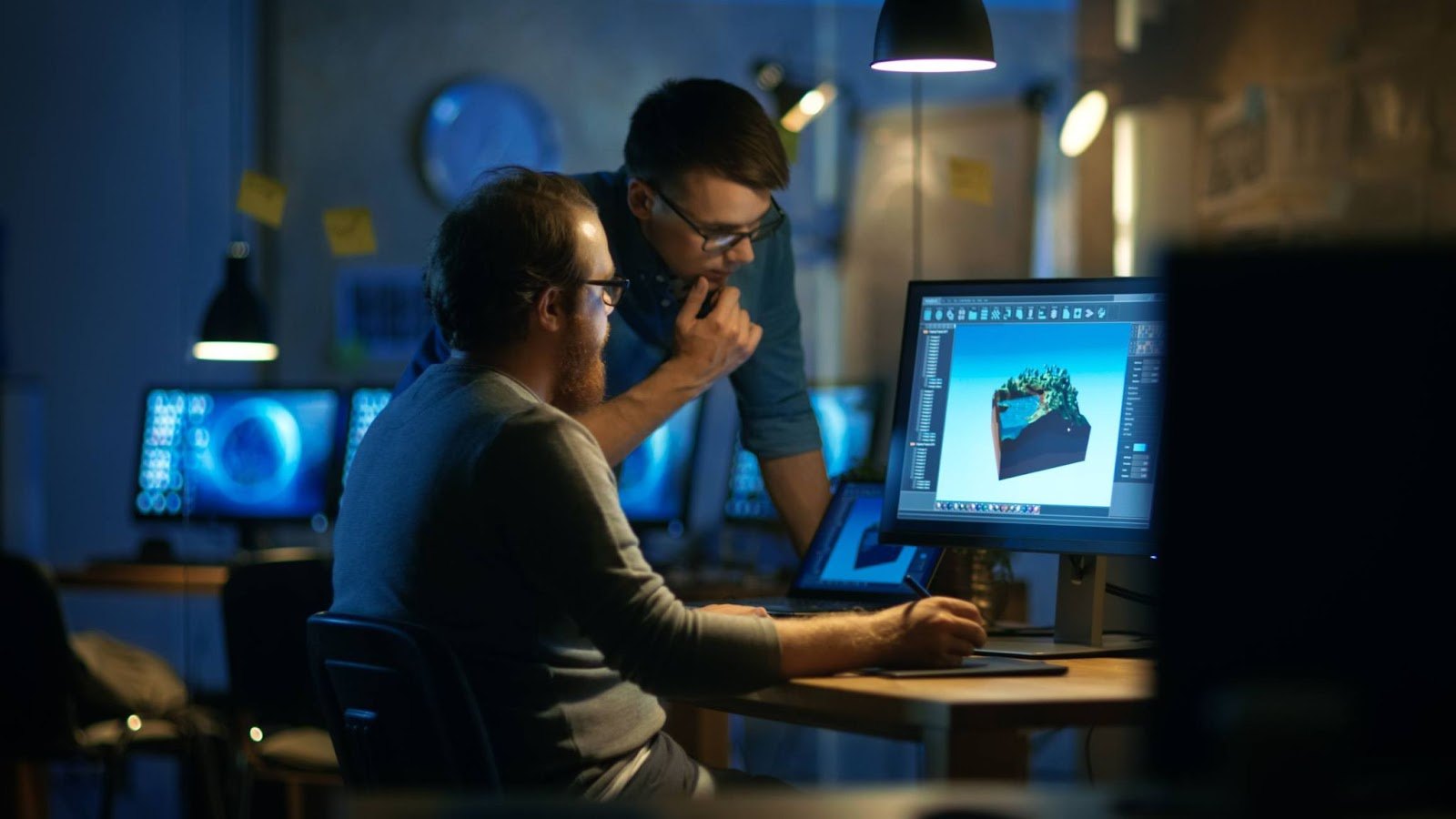 The TechCareers Job Search Platform
With various online job sites, it has become easier for us to find the perfect job opening.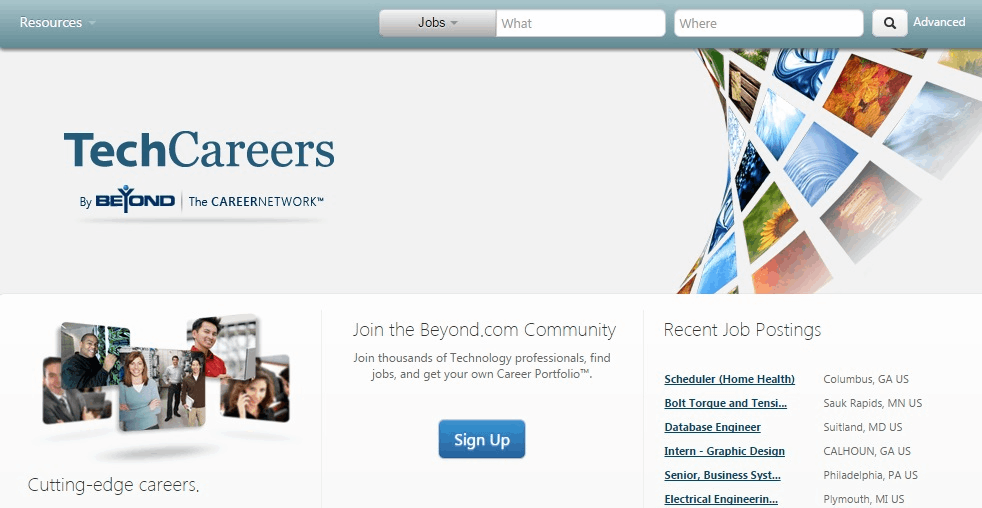 These days, there are sites that are focused on a specific field or industry. One of the most popular sites is TechCareers for individuals working in the technology and engineering industries.
TechCareers helps job seekers find an opening related to our field because they have already streamlined the job postings. It helps us save time from continuously filtering and scouring for job postings on websites that are open for every field or discipline.
The TechCareers site is not only for job seekers but also for companies or employers looking for candidates to fill their vacancies. These companies can create a profile to be able to post a vacancy.
TechCareers Website
One of the prominent characteristics of the TechCareers website is its organization. It is simple and neat, making it easier to explore the site without getting lost or overwhelmed with the available information and content. Moreover, its sleek design aids its professional-looking user interface.
Once we land on the site's home page, we can immediately notice the recent job postings that interest us. It includes the information of the company and the respective office or location. We can also use the search feature by providing keywords about the job position and location.
If we scroll down, we can check the real-time statistics and figures involving the tech and engineering jobs available. Moreover, the site provides the number of new jobs posted each week. Finally, the scope of employers is huge, with over 200,000 companies hiring through TechCareers.
Registering an Account
It is important for job seekers to create an account on TechCareers to be able to search for millions of jobs on the site.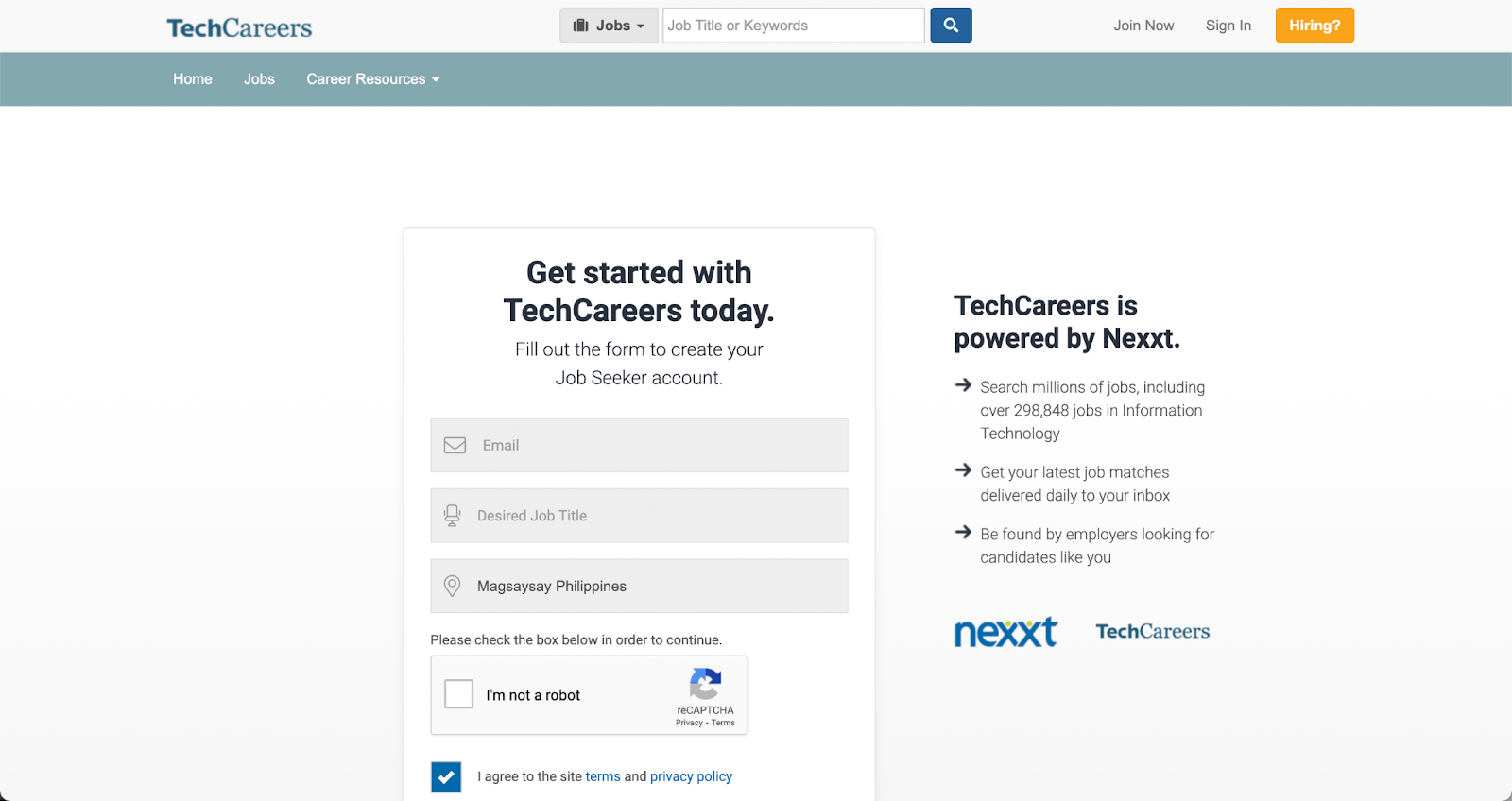 TechCareers will also provide daily emails or messages with the latest jobs that match our skills and experience.
In addition, employers can find interested and qualified candidates easily.
For new users, just click the "Join Now" button to sign up and register on TechCareers. Then, fill out the form which asks for an email address, desired job title, and current location or residence.
Terms and Conditions and Privacy Policy
The site will ask us to agree to their Terms and Conditions and Privacy Policy. We need to take time to read them because TechCareers will ask for our personal information.
TechCareers will explain how they will protect the data they collect from us. They will ensure that the information will only be accessed by the companies that use the site and used only for job application purposes.
Creating a Profile on TechCareers
TechCareers will then prompt us to officially provide our personal information to create our respective accounts as job seekers. The site asks for our complete name, address (city and province), postal code, country, phone number, and phone type.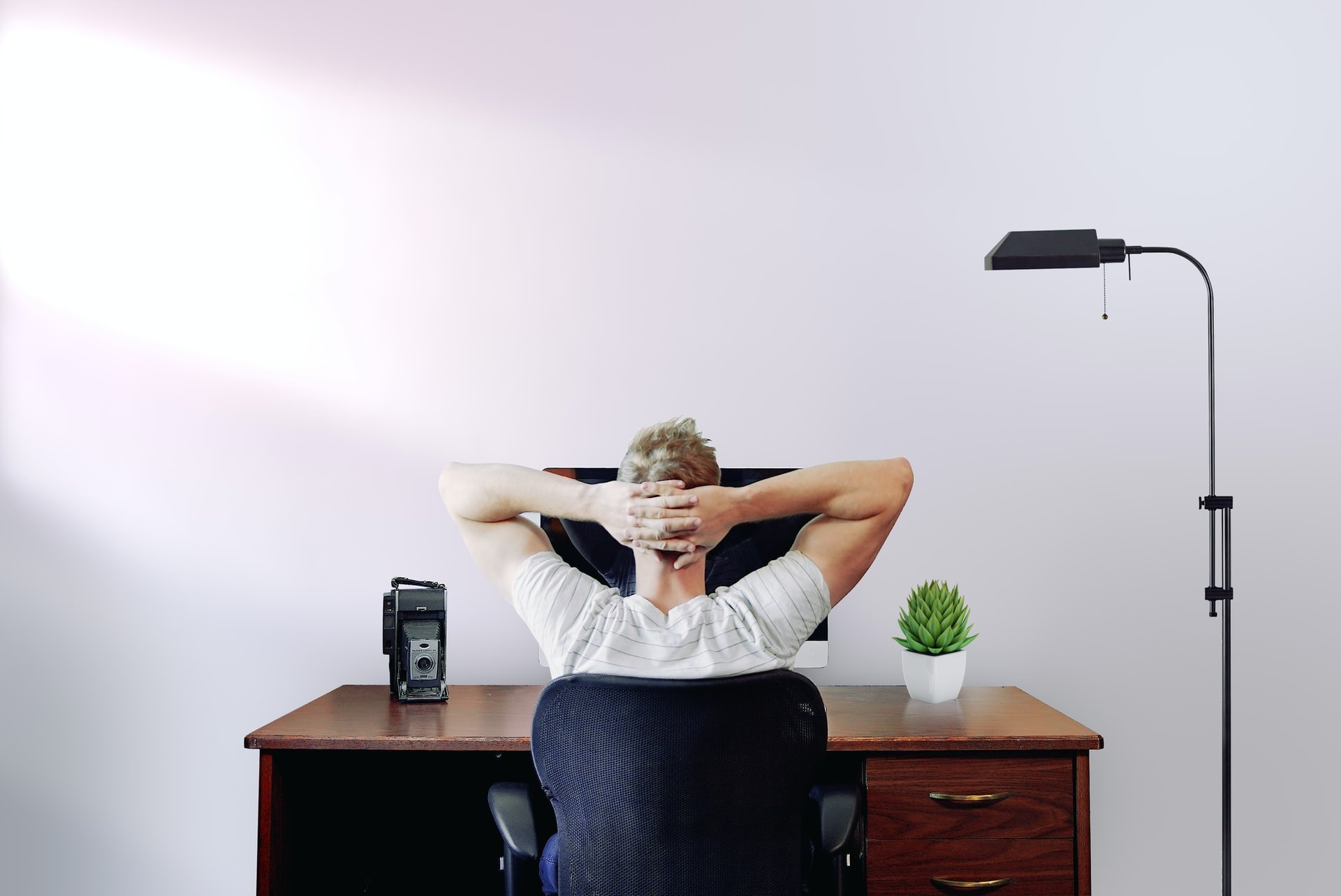 We will then choose the visibility setting for our profile, which customizes who can access or check our profiles on TechCareers.
We can set it to "Everyone", "Only employers and personal connections", or "Only employers we apply to and personal connections."
After selecting our visibility setting, we have to accomplish the career settings, including the salary range and education level. There are drop-down menus to choose our respective answers to each category.
Uploading a Resume
The next step involves completing the resume settings by indicating our experience level in terms of years in the field.
We also need to upload our resume on the site, which should not exceed up to 500KB. The resume may be in DOC, PDF, or TXT format.
You can also fill in the resume section by copying and pasting the content of our resume into the text box provided by the site.
Setting up Your Career Portfolio
Once we have successfully created our profile on TechCareers, we can improve it by completing our Career Portfolio. This is a digital version of our resume but is more organized because TechCareers provides a template.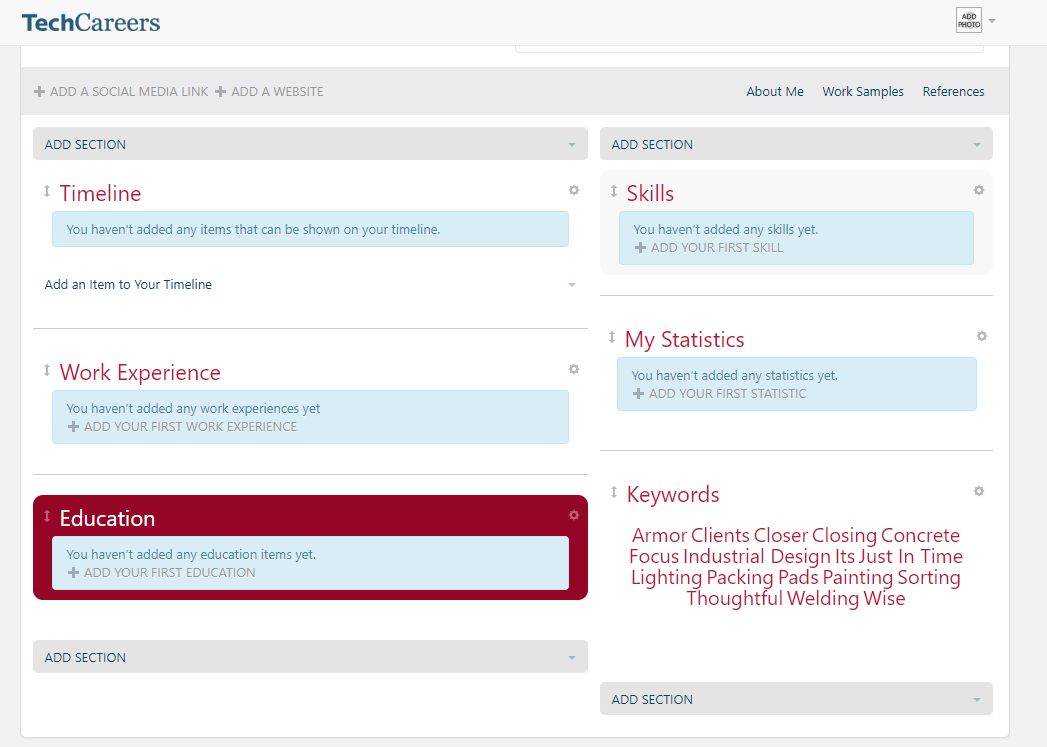 We need to provide some other basic information like our security clearance, citizenship, job function, employment type, and tagline if we have one. Also, we can upload a photo that will be our display photo for the site.
Moreover, we can add our social media account links and website. It is also essential to complete the About Me section to provide an in-depth self-introduction to our potential employers. We can include any personal and professional information here.
TechCareers encourages us to upload files or embed video clips that will showcase our best works. It will automatically compile them in the Work Samples section. Lastly, we can add the name and company of any references we plan to use.
Other Career Portfolio Sections
Aside from the sections mentioned above, we can provide further information to make our profiles more comprehensive. We can add items on the Timeline section, including awards, certifications, courses, education, military experience, publications, volunteering, or associations and organizations.
The following section allows us to add our skills, and indicate our level of skill for each, such as Learning, Intermediate, Advanced, or Expert. Also, we have to provide the number of years of experience of the specified skills.
Like any other resume, we must include all of our work experience and educational background in reverse chronological order. Lastly, we need to provide some keywords that are related to us or our profession. These keywords will be used by the site in creating a word cloud in our portfolio.
Searching for a Job on TechCareers
As I mentioned, the TechCareers site is neat and organized, making it easy to search for jobs. After completing your profile, the site will list job postings on the Home tab related to your intended job position or role near your current or desired location.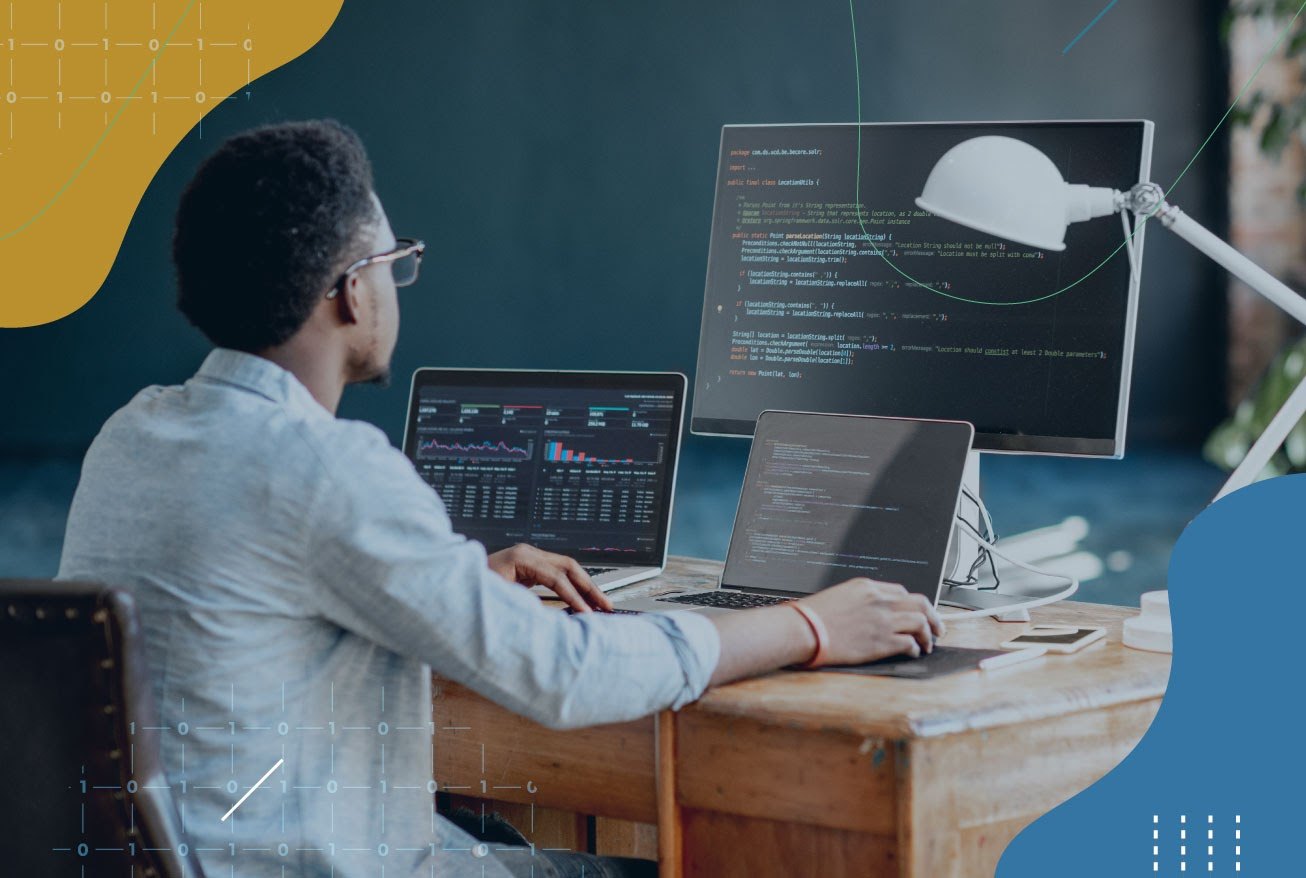 But, we are not limited to the Home tab, as we can now maximize the Search feature of the site. The site recommends providing the job title or keyword for the job vacancy we are looking for.
Moreover, we can include the city, state, or postal code so that the site will filter the companies and posts according to location. With this, TechCareers will only show the job postings made by the companies that met our conditions of job title and location.
TechCareers allows us to activate the Alert feature for every job search we do. It means that we will receive a notification for any new job postings that fall under the conditions or criteria we set. The alerts will be shown on our profiles or our emails if we agree to receive email notifications.
Advanced Job Searching
We can conduct advanced job searching on TechCareers, with more options to filter the job postings. For keywords, we can show any post containing all words, exact phrase, boolean phrase, job title, company name, or complex.
It is also possible to set the location range we included, such as 10 miles, 25 miles, etc. Moreover, we can sort the list of recommended job postings by TechCareers based on the most recent posts.
In addition, we can filter the job postings according to the date they are posted. The site offers options to search by "Today", "Last 3 Days", "Last Week", "Last Month", "Last Two Months", and "Anytime".
Applying for a Job
TechCareers provides the company's name and job position with specific details, including job description and a company overview. With these pieces of information, we can get an idea about the company's expectations of its employees.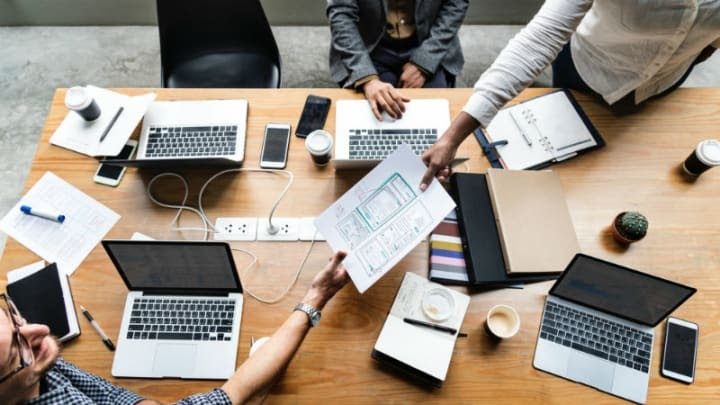 Once we find the best job opening, we can immediately apply for a job online. Some companies acknowledge the resume on our profiles that will be used for the application.
Meanwhile, some companies will prompt us to apply directly on their official website. We can also check the other application requirements through their sites.
Saved Jobs
Since TechCareers has many job postings, we might have difficulty choosing the best vacancy and company. Thus, we can delay our decision by exploring more possible options.
We can bookmark the job posts by clicking the Save button.
All the saved jobs postings can be accessed on our profiles to check them in the future.
TechCareers Premium Membership
All new members of TechCareers are entitled to enjoy the basic membership. It allows users to apply to jobs, specifically searching for jobs and applying online.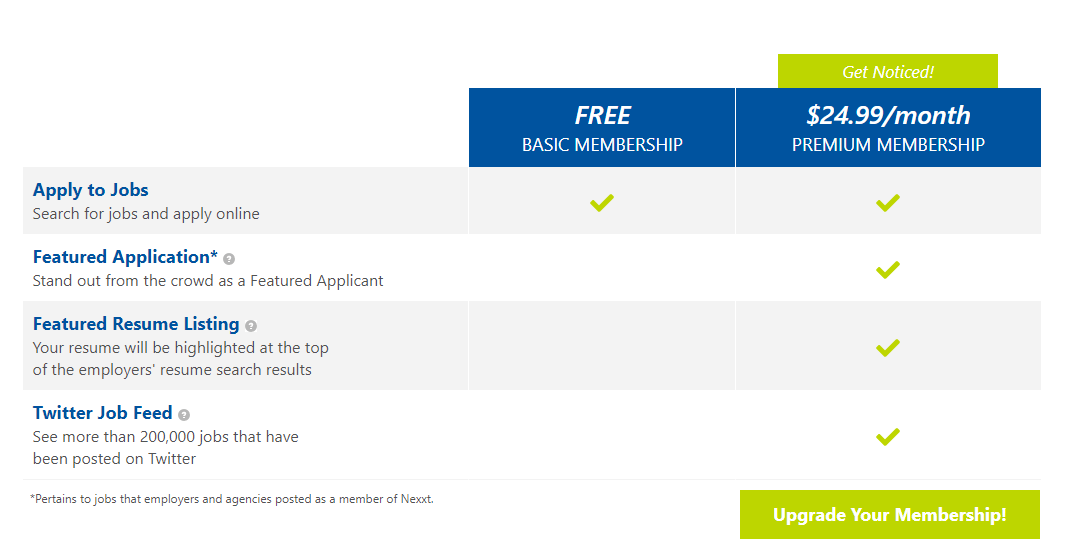 However, TechCareers offer a premium membership plan that costs $24.99 per month. Aside from applying to jobs, we can enjoy the Featured Application and Twitter Job Feed.
TechCareers will help us stand out from the rest of the other candidates who applied for the specific job vacancy. We will receive top listings for jobs that we apply to in the employer's job database with Featured Application.
Moreover, we can see more than 200,000 jobs that have been posted on Twitter.
Featured Resume Listing
Another impactful feature of the premium membership is the Featured Resume Listing. We can immediately get an advantage by being on top of the employers' resume search results.
In this case, our resume will have a higher chance of getting noticed by employers and companies. This may also lead to a higher chance of getting hired.
Conclusion
TechCareers offers job seekers an opportunity to easily find job vacancies in the field of technology and engineering. The site only requires us to sign up and create an account to search and apply for jobs online.
TechCareers also has a premium membership plan that can help us get higher chances of getting noticed by employers.