Being a freelance designer, I am always on the lookout for remote designer jobs. The problem with job-seeking sites, in general, is that designer jobs are not always categorized clearly. I have to browse through many design-like jobs offers to find something I'm excited about.
Due to the lack of design subcategories on most general job-seeking sites, it is difficult to target potential project leaders. Then a designer friend suggested that I use Dribbble to look for jobs and put myself into the market.
After I've started to use Dribbble, the number of gigs and jobs I'm contracted for has more than doubled. If you are a designer looking for remote work, read on to learn more from my experience with Dribbble.
What Is Dribbble?
Special Dribbble Features
Get Invited To Dribbble
Use Dribbble For Job Listings
Prepare Your Bio Thoughtfully
Strategically Showcase Your Portfolio
Communicate Your Process To Potential Clients
Show Off Your Skills And Experience
Pro Dribbble And Costs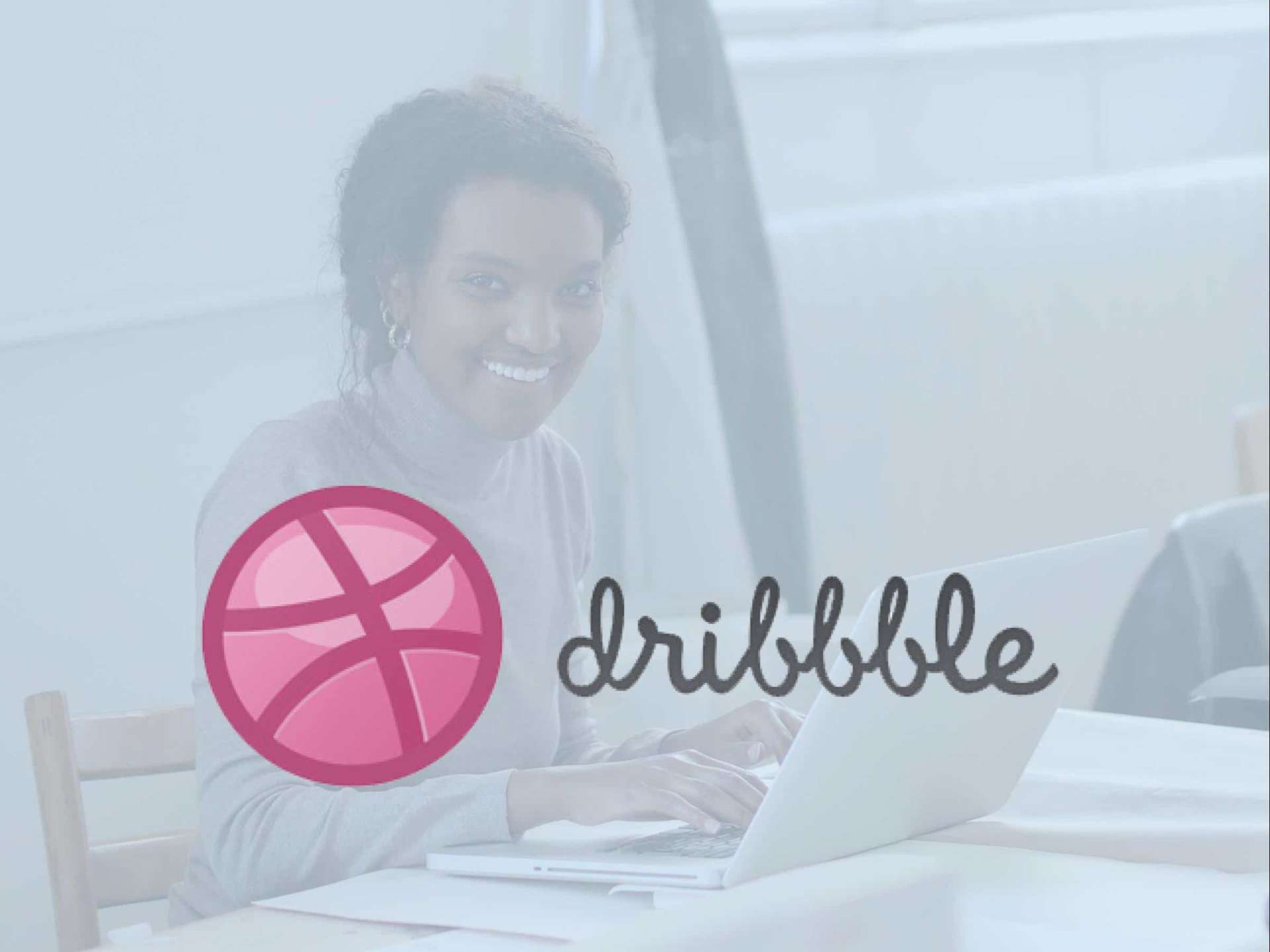 What Is Dribbble?
Dribbble is a fully remote company and doesn't have any headquarters. It offers a social networking platform of dedicated jobs and recruiting sites for digital designers like me. Dribbble works as a great platform to share work online.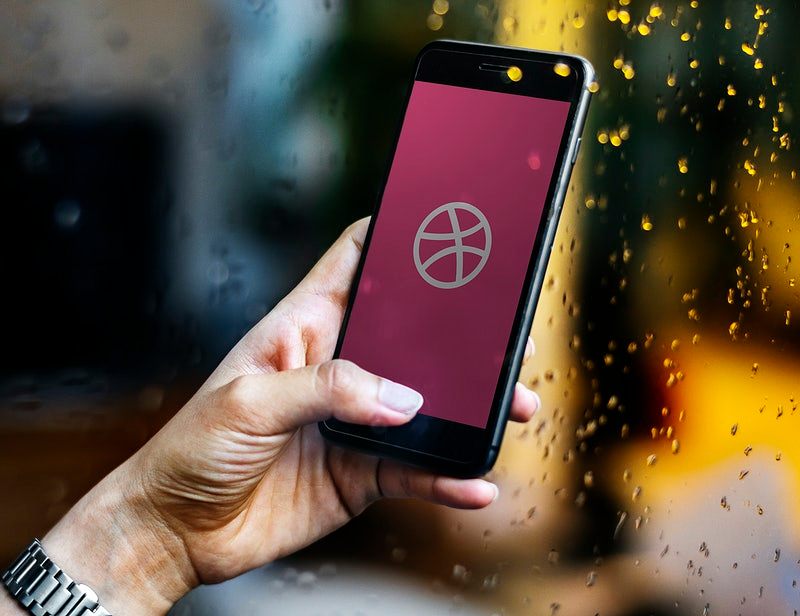 It all started in 2009 as an invite-only site for designers to share what they were working on. The name Dribbble derives from the metaphors of bouncing ideas and leaking your work. The first screenshot of a designer's work in progress was posted on July 9, 2009.
In 2010, Dribbble was made publicly available. Since then, features such as API integration, a designer job board, and a customized portfolio option have been added. It expanded globally with online designer meetings.
More Dribbble Developments And Awards
In 2017 the first in-person designer conference took place. Others in Boston, Seattle, Los Angeles, and New York have followed. In 2018, Dribbble even added a video feature to the platform.
The site is continuously expanding globally and is now used extensively in 195 countries worldwide. I'm one of more than 4 million people visiting the site each month.
During my research of the app, I came to know that Dribbble has won many awards. From the Inc 5,000 awards in 2018 and 2019 as the Fastest-Growing Private Company in America to the Webby Award in 2019 as Best Website and the CSS Design Award for Best Innovation, the platform has incredible accolades associated with it.
Special Dribbble Features
Apart from looking for a job on Dribbble, I often visit the Dribbble website to get inspired. There are many good examples to browse through, comment on, or even engage with. It's a good place to get new ideas when I'm struggling with a design problem.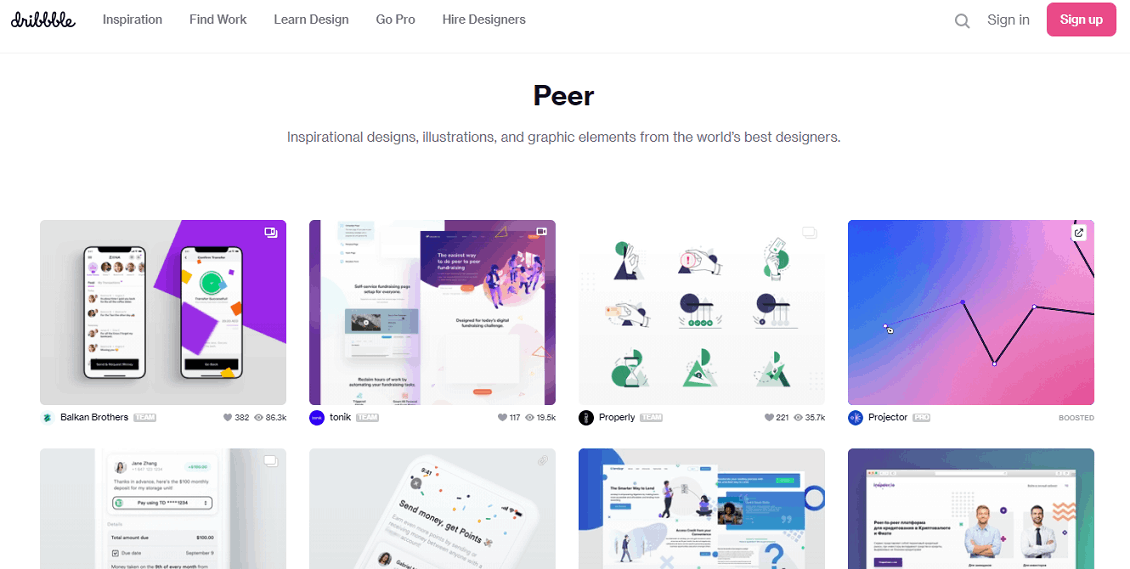 Dribbble is a design-based peer social network IRL. So, it offers me a lot of peer assistance. With Dribbble, I get together with other designers online, plan for meetups, and expand designers' networking.
Although everything about Dribbble has a community feel, I can assure you it is very unlike Facebook. It has stayed design-authentic all these years and will continue to do so.
Other Dribbble Features
The platform's pages are well designed, stunning, and user-friendly. This makes it pretty easy for me to see projects I'm interested in. Starting right from my first login, everything about Dribbble has been easy to understand and explore.
I am a big fan of the feature that allows me to receive feedback from other designers. Anytime I feel experimental, I know it will be well received by the designer community, who shower me with both praises and constructive feedback.
Get Invited To Dribbble
Dribbble works on a system of getting people involved by an authentic and personal invitation process; for me to become a full member or Player, I had to be invited.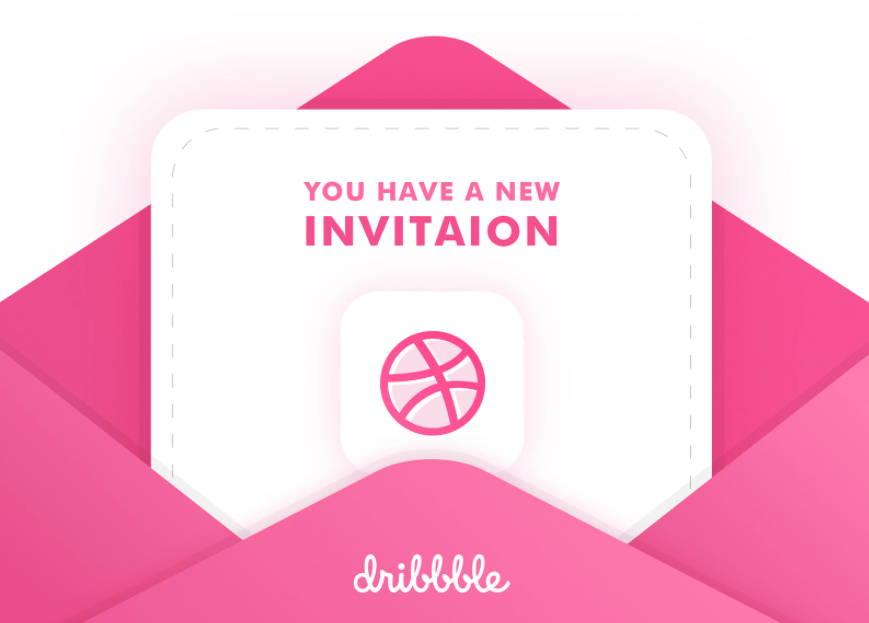 To indicate that I am interested in an invitation, I created an account, posted my profile, and uploaded some shots of my work. After this, I was invited by one of the users who felt that I would be an asset to the Dribbble community.
Now, when I want to use the platform, I log in to the website. I can use the platform to update my profile and portfolio or to search for enticing remote jobs.
Tips On How To Get Invited To Dribbble Quickly
To have an excellent chance to be invited, I reckon you upload examples of your best work. I realized that designers who would consider inviting me wanted to see the breadth of my work. Therefore I kept on sharing my best works until I was invited.
I had also filled out my bio on my account by completing every question, uploaded an avatar, and written a few sentences about myself. It seemed essential for me to list all my specific designing skills and my location so I would get the most of the platform.
With everything in place, I started to follow designers and showed them support. I even asked them for feedback on my work. I didn't do it only to get invited, but because I wanted their comments. I still regularly communicate with them, which has strengthened my designer network.
Use Dribbble For Job Listings
After listing my profile as available for hire, I can find real gigs from reputable companies. Since I've accepted my invitation to Dribbble, I've done remote work for many companies. They were able to contact me as a result of my profile on Dribbble.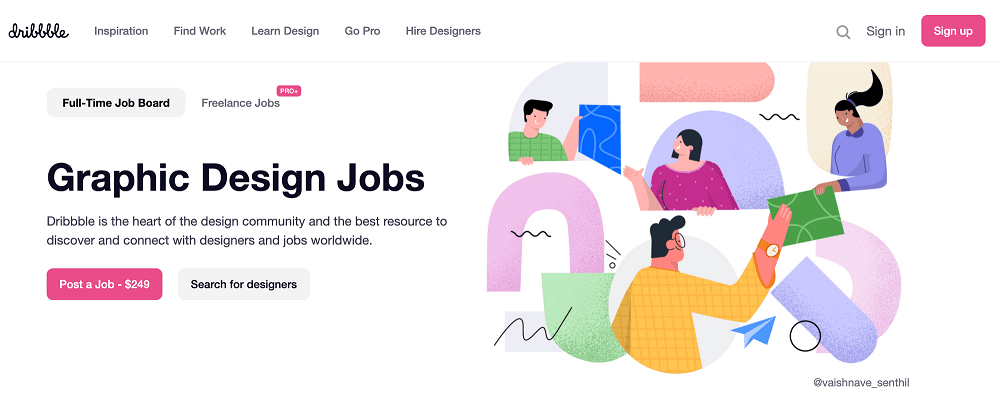 To use Dribbble for job-seeking purposes, I log in on the website to get to the job-seeking platform. I can use the platform to update my profile and portfolio or to search for an enticing remote job.
Prepare Your Bio Thoughtfully
When clients are looking for services that I might be able to deliver, the first thing they look at is my profile or bio. I've realized the content of my bio must entice potential clients, and I'm using this as an opportunity to introduce myself properly.
I clearly set out what type of designing I'm good at, what I'm interested in doing, and how I am different from many other designers. In my profile, the clients can easily see that although I can assist with various design jobs, graphic design is my expert field.
A thoughtfully prepared bio saves potential clients and me a lot of unnecessary time wasted on communicating if we know from the beginning that we will not be a match.
Strategically Showcase Your Portfolio
I've made sure that my portfolio reflects what I've set out in my bio. If I want jobs that I would like to do, I have to showcase some of the work I've loved to create.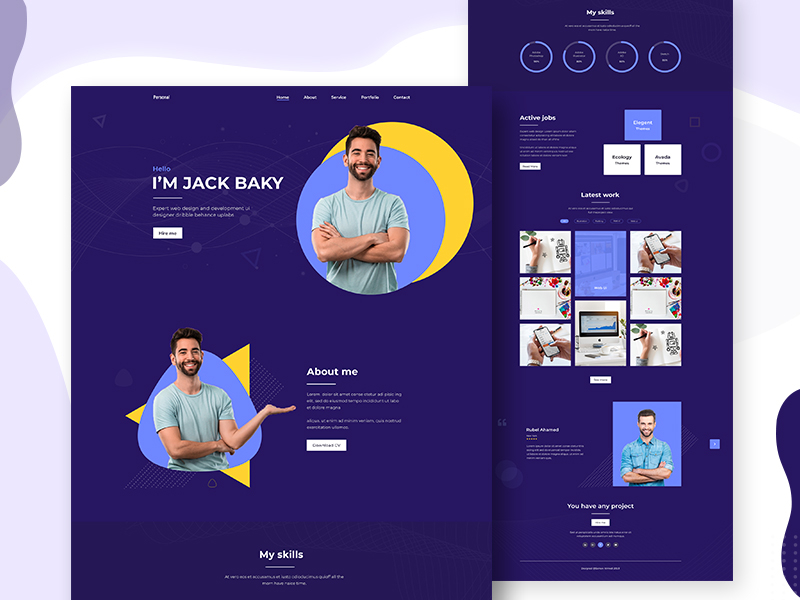 I've found that the more I showcase the shots of work I've done that I'm passionate about, the more job offers I receive.
I recommend that at least the first eight to ten shots in your portfolio reflect the type of projects you're looking for. If you're a graphic designer like me, who loves to design unique logos, then showcase your previous logo designs.
Communicate Your Process To Potential Clients
I always ensure that I include a description of my designs in my portfolio. This gives potential clients an idea of how I get ideas, what design decisions I make, and how I manage my design processes.
Several new clients have told me that my accompanying notes to my designs were one of the main reasons they offered me a designing job.
Show Off Your Skills And Experience
In my profile, potential clients can see what special skills I have and what experience I do have with the type of design they are interested in. I keep my account settings and profile up to date.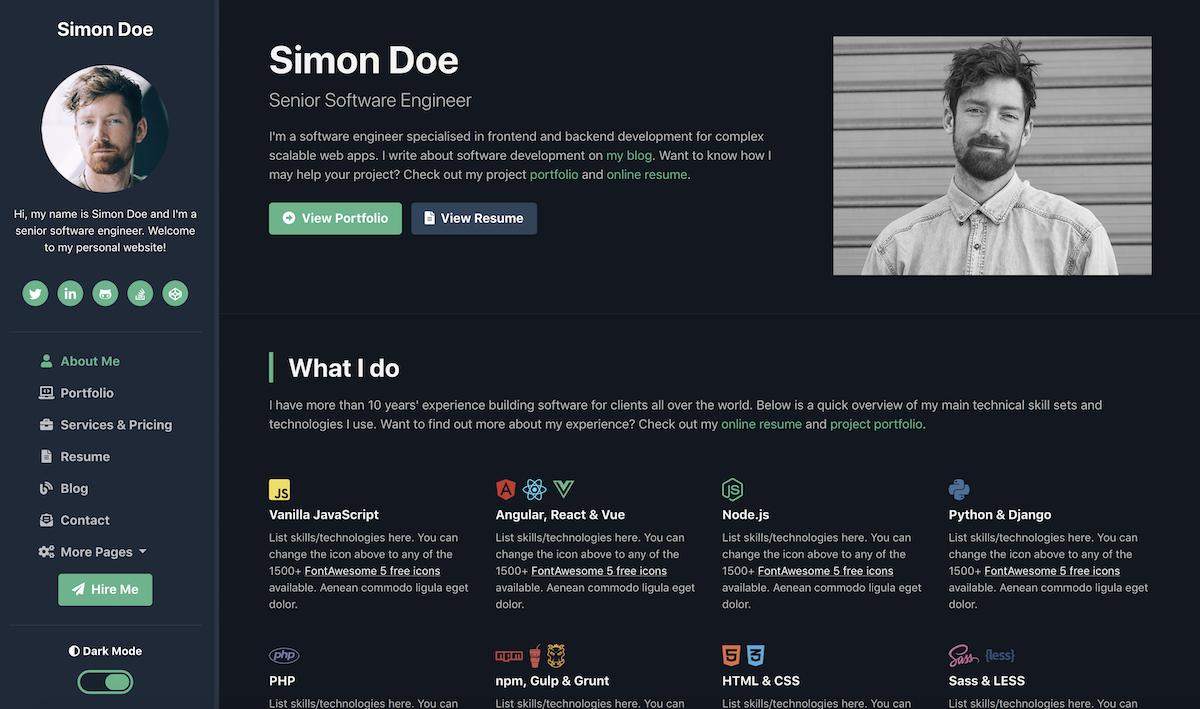 It is also important to add as many skill tags as possible to the profile as many clients sort by the skills category to find potential designers. It is free to use the basic services of Dribbble, including searching for jobs, but you can upgrade to be spotted easier by prospective project leaders and companies.
I've upgraded to Pro Dribbble, which costs me $5 per month. It gives me access to the exclusive Project Board, team profiles and members, a Hire me button on all shots, and priority placement in hiring search listings.
Have A Remote Career With Dribbble Self
I'm thinking about the possibility of working remotely for Dribbble. The Dribbble team's main task is to keep the platform up to date and functional to assist designers in getting inspiration, exposure, feedback, and job opportunities.
The Dribbble team is a remote team with workers all across America and Europe. Dribbble believes that creative collaboration happens anywhere. If I work for Dribbble, I will have a medical and dental plan, get days of paid time off every year, and much more.
And as I will work from my home office and I'm allowed to move to another location and still work for Dribbble. If you are interested in working for Dribbble, visit their website.
Conclusion
Dribbble is not only one of the best platforms for designers to list themselves on to get designing jobs or to look at job offers placed by clients, but it also offers a whole designers community where ideas can be shared amongst designers.
I've experienced that I can get ideas and assistance from any of the Players on Dribbble. They all are well-skilled and experts in their respective fields. If you are a designer, I recommend registering on Dribbble's website, completing your profile, posting your best work, and starting communication with the community. An invitation to join will follow!