I became interested in startups a few years ago when I read an article about how these companies work hard to create positive changes in the world using technology. This interest led me to look for a career opportunity in a startup company.
During that time, Work In Startups was already a popular platform for startup companies and job seekers. I began exploring the site to look for a startup job that suited my expertise and skillset.
Discover how I became part of the Work In Startups community and how I landed a job through the platform.
Get to Know Work In Startups
Explore the Work In Startups Home Page
Become a Part of the Work In Startups Community
Discover the Available Jobs on Work In Startups
Read the Job Descriptions
Apply for a Job on Work In Startups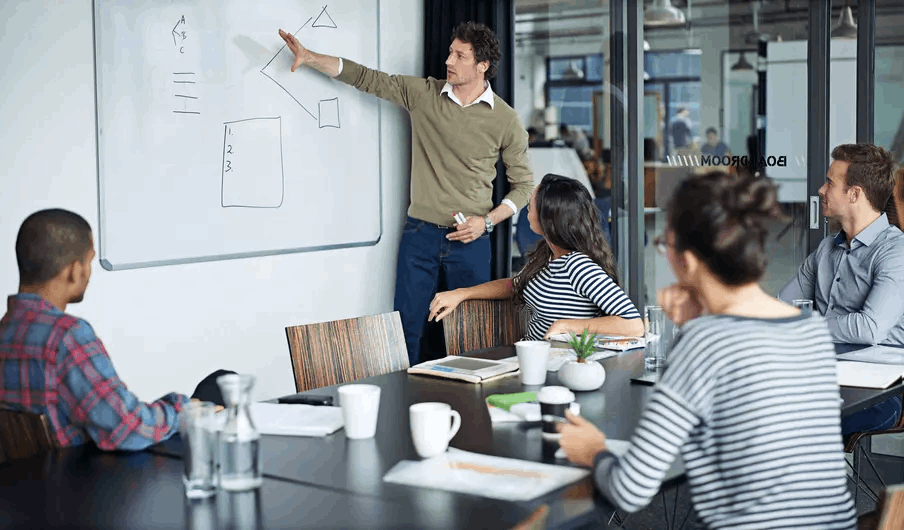 Get to Know Work In Startups
With their belief in the positive impact that startups bring to the world, the founders of Work In Startups wanted to create a platform where companies meet the best candidates. Work In Startups dreamed of becoming the melting pot of startup jobs.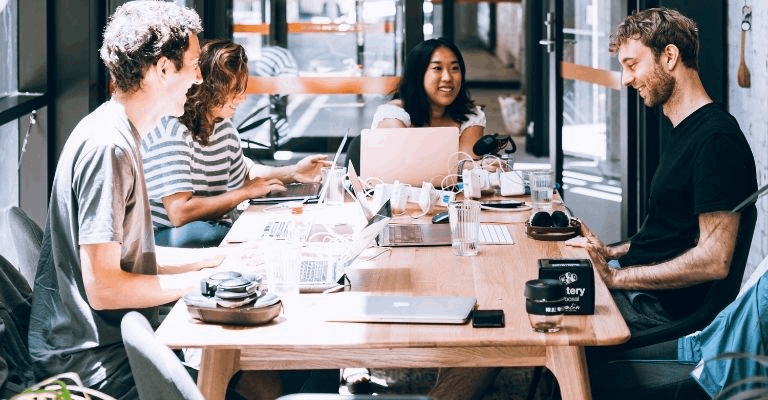 Work in Startups serves as a matchmaker of companies and candidates to help develop the startup community. Its candidates can find the ideal company that suits their vision and skillset.
In 2011, the team launched the Work In Startups platform or site. A few months later, the platform instantly gained popularity as many startup companies found incredible team members through the Work In Startups platform.
Work In Startups' Popularity
The Work In Startups platform earns the trust of both startup companies and candidates.
The Work In Startups community continuously expands with the growing number of companies joining, leading to more opportunities for job seekers.
I discovered Work In Startups because it is immensely popular among startup job seekers. It has even described itself as the home of startup jobs in the United Kingdom. However, it also welcomes companies and vacancies based in other parts of the world.
Explore the Work In Startups Home Page
I went straight to their site when I decided to look for work in a startup company. The Work In Startups site greeted me with its different services and features through its home tab options of Jobs, Features, and Newsletter.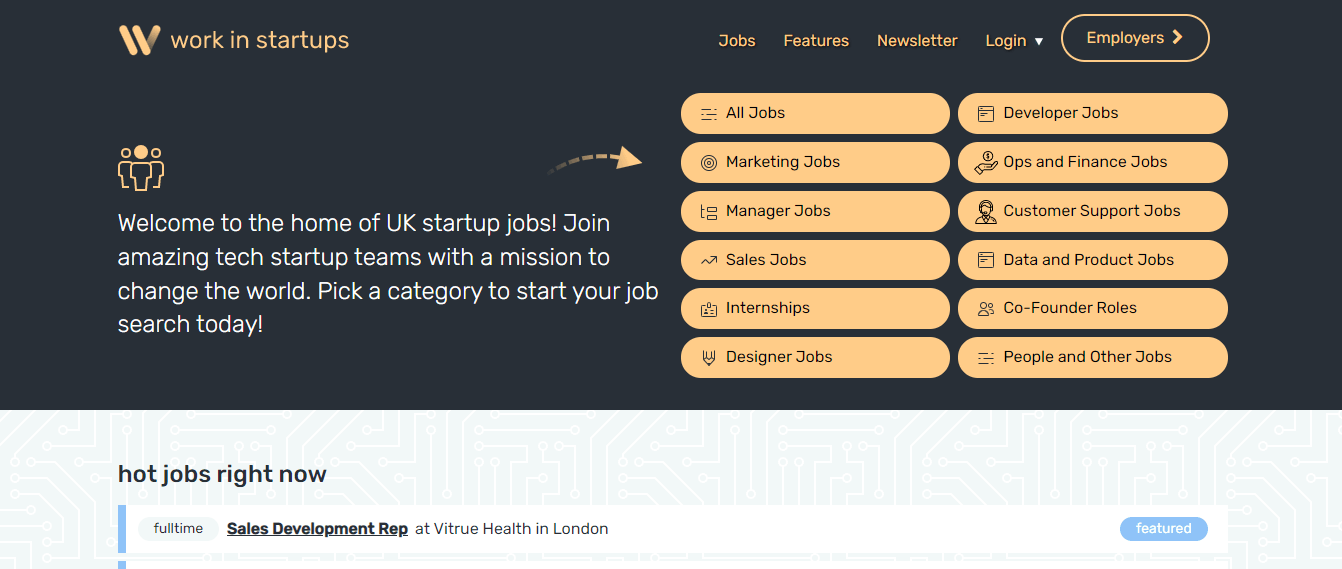 The home page also contains an overview of the job categories available on the site. Aside from the categories, the home page has a list of the featured job vacancies, including the job position and name of the company.
When I scrolled down, the Work In Startups site provided snippets of the latest blog post, encouraging me to read further.
It also features reviews of famous publications and blogs about its services and the community of startup companies and candidates.
Job Categories
From the beginning, the site gives me an idea of whether my expertise aligns with the job openings. It enumerates 10 categories for reference of job seekers.
The job categories are marketing, manager, sales, internships, designer, developer, operations and finance, customer support, data and product, and co-founder roles. The site also provides a category for roles outside the mentioned categories – People and Other Jobs.
On the home page, I just have to click the category I am interested in and the site will direct me to a page that consolidates all the related job postings. Work In Startups makes it easy for job seekers to look for vacancies related to their expertise.
Become a Part of the Work In Startups Community
Since Work In Startups is actively helping its community of companies and candidates, job seekers are expected to sign up on the site. This automatically means that I will be part of the community and its pool of talents or candidates.

Work In Startups calls the signing up process "talent registration." I could sign up by linking my LinkedIn account to the site.
I had to give permission for Work In Startups to collect my name, current positions, email, headline, and photo by choosing that option. Work In Startups mentioned that it would only be used to pass along to the employers I apply for.
However, a manual procedure asked me to provide my complete name, email address, and preferred password. Then, I had to verify my account by clicking the account activation sent to my registered email address.
Uploading Your Resume to the Platform
Work In Startups wants to help job seekers as much as possible, so it allowed me to upload my updated CV. My resume will help me to easily apply to jobs on the site. The file can be uploaded in formats such as PDF, DOCX, DOC, RTF, and TXT.
Even if I already provided my resume on Work In Startups, the site still recommends that I write brief cover letters for every application to boost my chances of being contacted for an interview.
In addition, Work In Startups understands that resumes contain personal information, so it asked me to limit sensitive personal information. By uploading my resume on the site, I consent to Work In Startups sending my CV to employers.
Discover the Available Jobs on Work In Startups
As mentioned, the site provides filters for job postings through categories. Work In Startups automatically lists all the related job vacancies with featured job vacancies, called "Hottest jobs", on top of the list.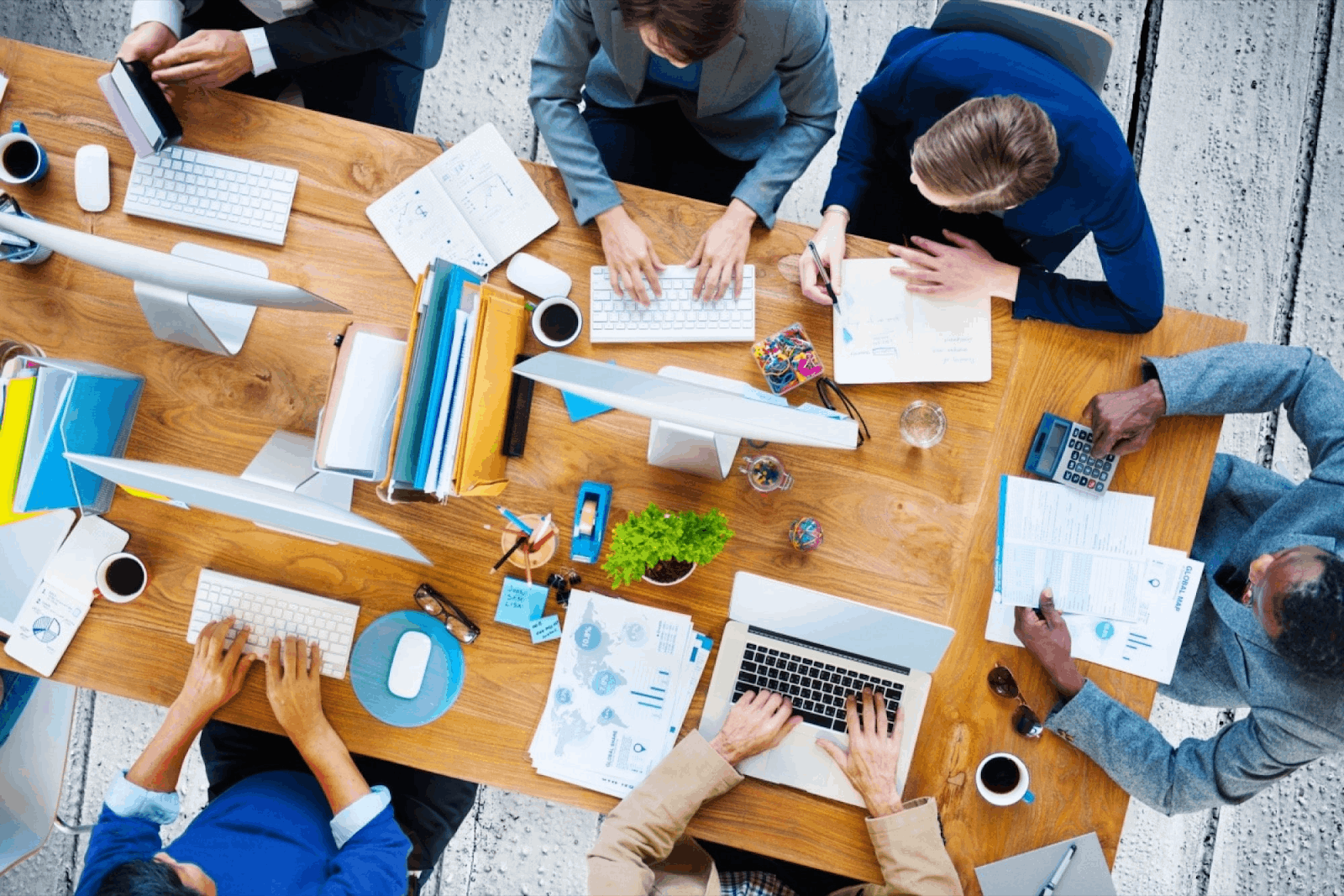 The regular job vacancies are listed in descending order according to the date and time they were posted on the site. It is easy to check the latest opening posted on Work In Startups.
Job seekers have an option to receive email notifications every time a job opening is posted under the chosen category.
For example, I subscribed to an alert for every job in sales that are posted.
More Job Filters
Aside from the job categories, I can also filter the job search result according to the type of employment. I can look for job openings for candidates for full-time, part-time, and freelance positions.
Moreover, Work In Startups allows me to add more keywords to further filter the job search results. This helps me find the position that best suits my expertise, experience, and skillset.
Lastly, the site also lists major cities and places in the United Kingdom and other countries to filter the location of the companies' offices. It includes London, Cambridge, Canterbury, New York, Las Vegas, Dubai, Sydney, etc. There is also an option for remote work setup.
Read the Job Descriptions
One thing I like about the Work In Startups site is its organization of the job search results. It makes the job hunting experience better because the list of postings provides the specific job role, company name, office location, and type of employment.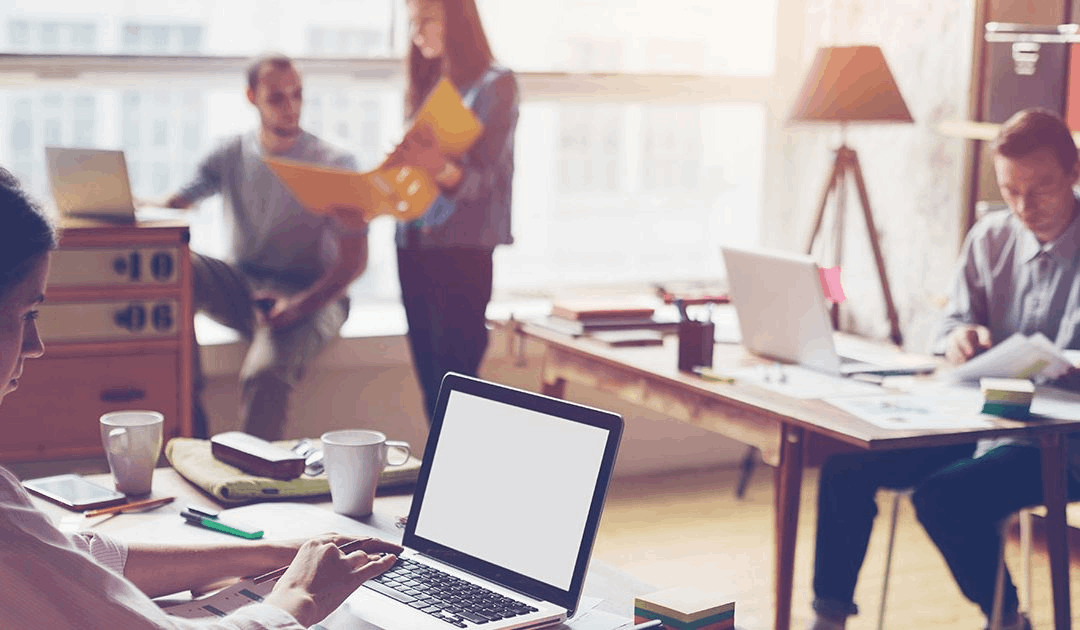 When I looked for the perfect job vacancy, I just scrolled down on the list. Then, I just had to click for the job position to read more about the vacancy and the company. Work In Startups requires companies to provide a brief background.
Here, I can read about the company's mission, vision, and nature of work. It helps me decide whether or not a company's goals and values are aligned with mine. Of course, I must have the same vision with the company that I will enter.
Besides the company background, I can read more on the position's key responsibilities, including the expectations, deliverables, and outputs.
Job Qualifications and Compensations
Work In Startups includes details on the company's qualifications and criteria covering work experience, skillset, educational background, attitude, and personality.
Another interesting thing is that Work In Startups also requires the companies to list the salaries and benefits that the candidates will get when hired. This helps prospective candidates decide if its worth applying for before going through the interview process.
Common benefits and compensations could include a competitive salary, health care, insurance, holiday, vacation leaves, flexible working hours and setup, and many more.
Apply for a Job on Work In Startups
After a thorough review of the company's profile and job description, the next step is to apply if I'm interested in the role. To do this, click on the "Apply for job" button on the job description page to proceed.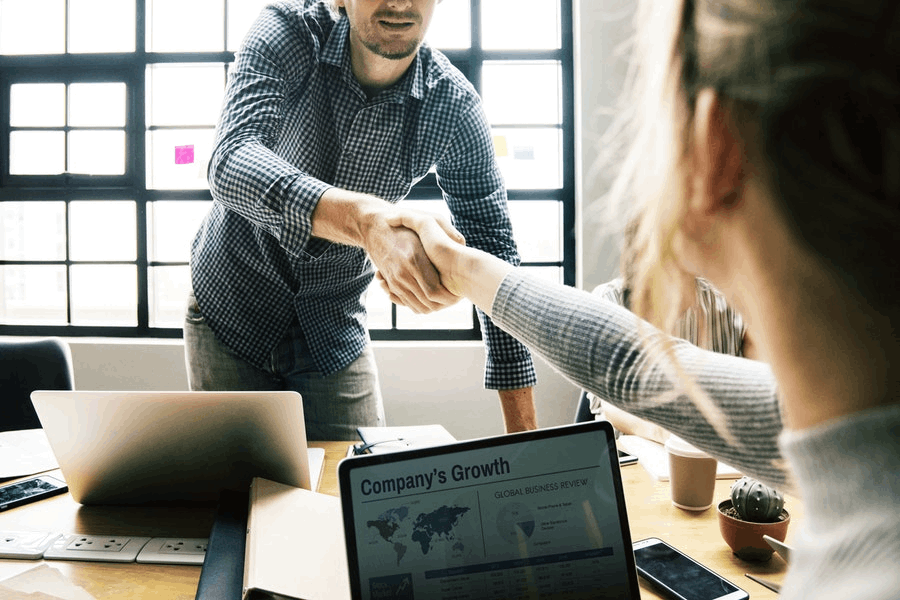 There are only two steps to the application process. The first one is to review my uploaded CV or resume to carefully check if I provided the necessary information.
The second part is to write a cover letter, although it is optional. Work In Startups recommends writing one because it will show how enthusiastic you are about the job, which will leave a good impression on the company.
The cover letter page automatically closes after 30 minutes, so it is better to write a cover letter first before clicking the "Apply for job" button or make sure to finish it within the time. Once done, click the "Send my Application" button.
My Applications Tab
After sending my application, Work In Startups updates the My Applications tab under my profile. This tab shows the list of job postings that I have applied for.
This is also where I will receive notifications or updates regarding my application's progress.
However, some companies will directly contact me by email about my application. Thus, I have to check both Work in Startups site and my email.
Conclusion
Work In Startups has a community of startup companies and candidates, wherein it serves as a platform where they can connect over employment. It allows companies to post available positions and lets job seekers create an account and directly apply to the job positions.